Vaccinating children caught in conflict
Almost two-thirds of all unvaccinated children live in conflict-affected countries.
Children affected by conflict face deprivations that rob them of their health, and by extension, their future. Conflict puts the poorest and most marginalized children — who need life-saving immunizations the most — at greater risk of missing out on vaccines, and fosters an environment conducive to disease outbreaks, with dire consequences for children.
> Support UNICEF's work in emergencies.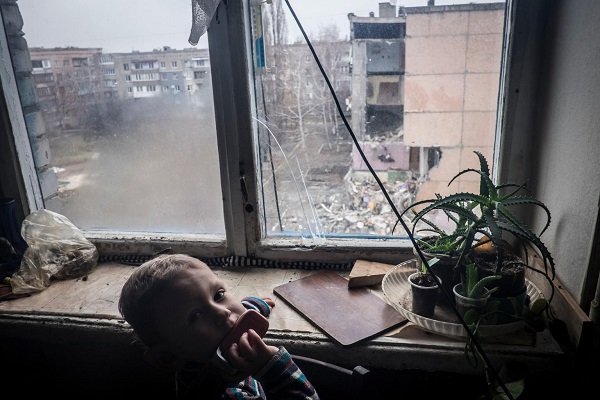 ©UNICEF/UNI178081/Volpi
[NAME CHANGED] Nikita, 5, whose father was killed in 2014 by shelling while heading home from work, lives in conflict-affected Donetsk Oblast, Ukraine, where continuing conflict and insecurity have disrupted access to essential medicines, including vaccines.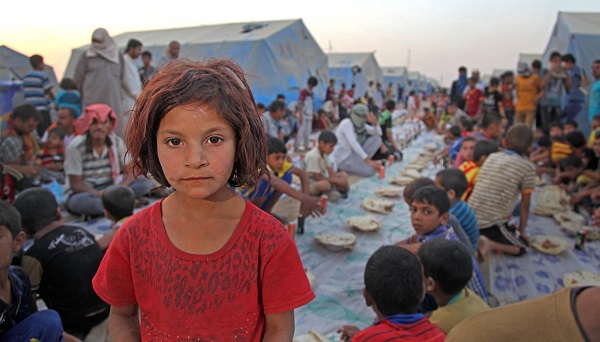 ©UNICEF/UNI163897/Khuzaie
Almost two-thirds of all unvaccinated children live in conflict-affected countries. In Iraq's Kurdistan Region in 2014, displaced children and adults in the Khazar transit camp gather right after sunset for the Muslim evening meal to break the daily fast during Ramadan.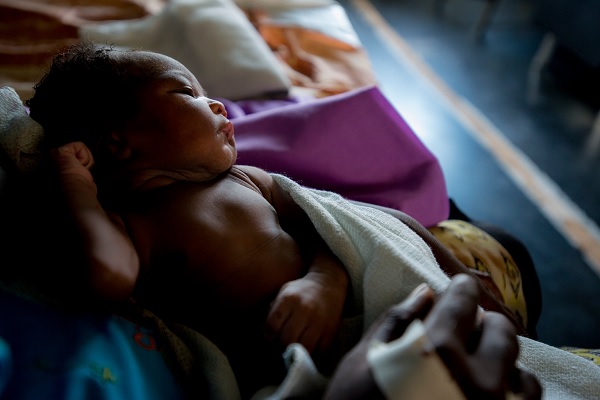 ©UNICEF/UN02929/Rich
Without immunization, an estimated 1.5 million children under age 5 will die from vaccine-preventable illnesses. "I am happy I have delivered my son in the clinic, my child will be vaccinated…," Julie Akol, 17, said at the Malakal Protection of Civilians site in South Sudan in 2015.
> See what's inside a child survival kit.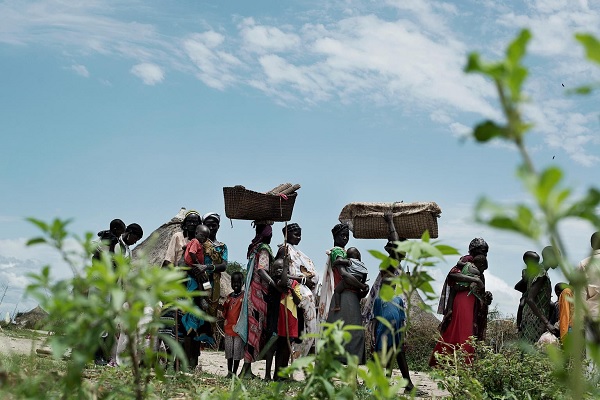 ©UNICEF/UNI171866/Zocherman
Children and women queue to register for a food distribution in 2014 in Pathai settlement, South Sudan, where UNICEF is providing nutrition and basic health support, including immunizing children against polio and measles, in the country's most remote and conflict-hit regions.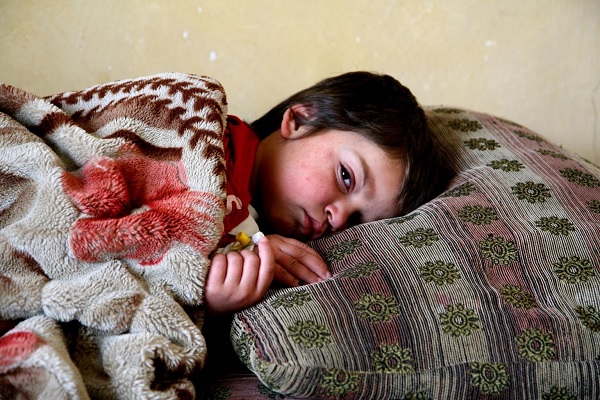 ©UNICEF/UNI154106/Madhok
Missing or delaying vaccination puts the health of children in conflict — already deprived of basic services — at additional risk. In Afghanistan in 2013, 4-year-old Akram, whose parents did not realize the importance of getting him vaccinated, has contracted measles.
> Give measles prevention kits to children.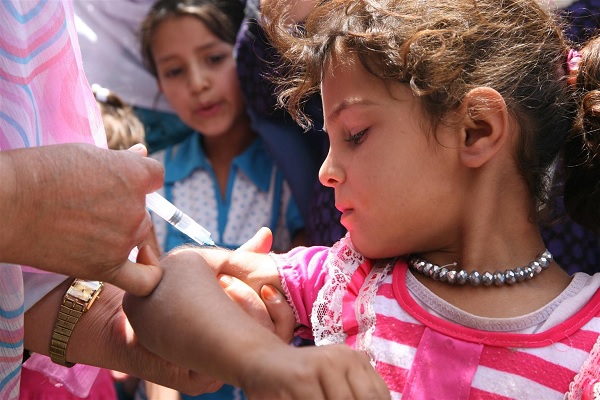 ©UNICEF/UNI131400/Froutan
Children in conflict are at greater risk from vaccine-preventable diseases like measles. In 2012, health workers administer vaccinations during a UNICEF-supported immunization campaign as a response to the increase in both measles and polio cases in Afghanistan during the previous year.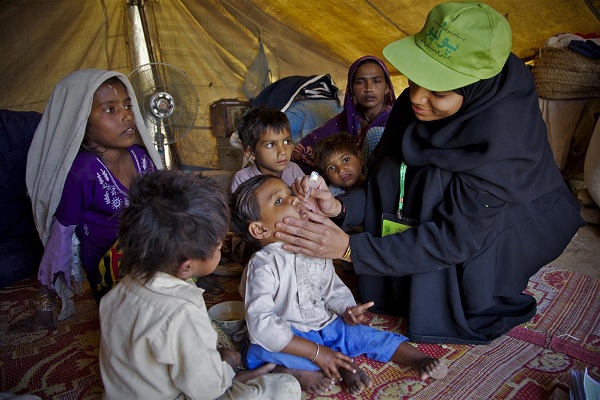 ©UNICEF/UNI103540/Zaidi
Conflict-affected areas in Pakistan and Afghanistan are the last remaining strongholds of the polio virus. As long as a single child has polio, all children everywhere are at risk of the disease. In 2011, a health worker gives oral polio vaccine to a toddler in Pakistan.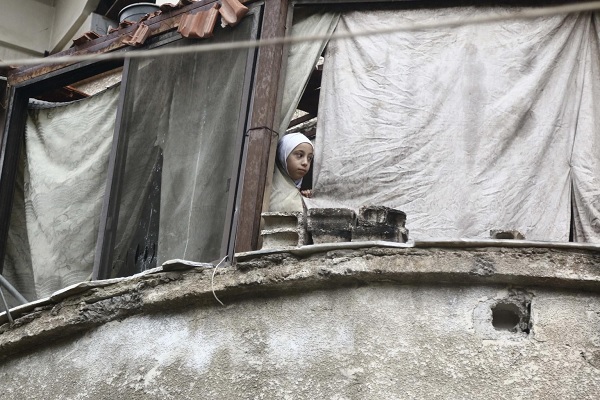 ©UNICEF/UNI198884/AlShami
In the Syrian Arab Republic, where conflict has triggered drastic reductions in vaccination rates, inclement weather adds to the struggle for survival. A girl in her now-windowless home — the result of constant bombing in her East Ghouta neighbourhood — watches the falling rain in 2015.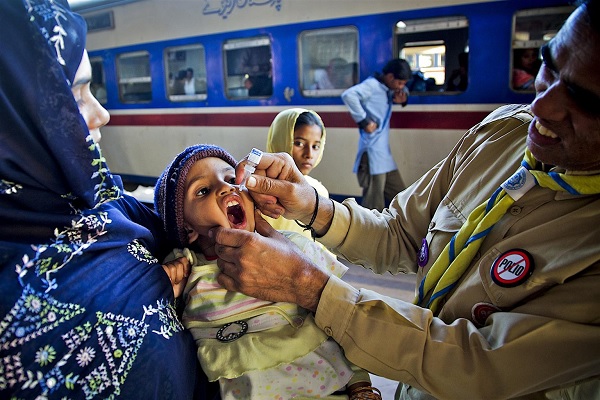 ©UNICEF/UNI103530/Zaidi
A health worker administers oral polio vaccine to a child in Pakistan in 2011 in the wake of the worst flooding in the country's history. The Government and its partners worked to provide measles and polio vaccinations for all children under 5 displaced by the flood crisis.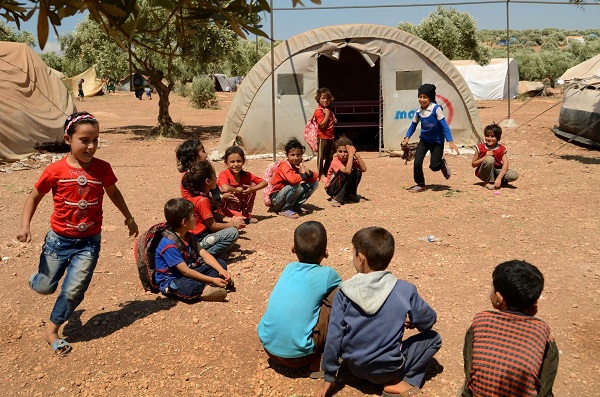 ©UNICEF/UNI146559/Wreford
Immunization is one of the most successful and cost-effective ways to protect children throughout their life, giving them a chance to survive — no matter their circumstances. Syrian children displaced by the continuing conflict in their homeland play in the Atmeh camp in 2013.
Categories: