For Vaccination Week, join a "cold chain mission" in South Sudan
A few months ago I traveled to South Sudan and saw UNICEF's work eliminating maternal and neonatal tetanus through a wide-scale immunization campaign. As one of the poorest countries in the world that has suffered tremendously through decades of brutal civil war, South Sudan's infrastructure is extremely limited – in some areas it took over five hours to drive 150 kilometers.
Like many countries UNICEF procures and manages the distribution of every single vaccine in South Sudan. The challenges are immense.
Vaccines are fragile and must constantly be kept at a narrow temperature – this is called the 'cold-chain' – a system of refrigerated storage and transportation.
UNICEF goes to incredible lengths to ensure the cold chain in South Sudan, ensuring no woman or child is too far to be protected from easily preventable – but deadly – diseases. These pictures explain the long and complicated cold chain process I saw to reach women and children in Kuajok, South Sudan.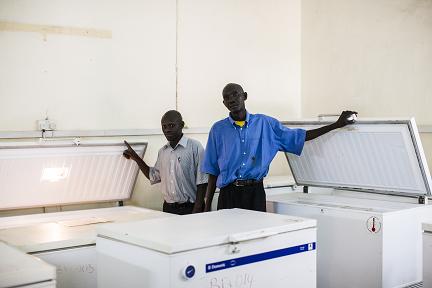 This is at the National Vaccine Store in South Sudan's capital city Juba. UNICEF cold chain officer Ely Tumwine (L), and cold store manager, Jamu Akume (R), receive all of South Sudan's vaccines here. The tetanus vaccines used during the immunization campaign I visited in Kuajok were originally produced in Indonesia and then shipped to Mombasa and then Nairobi in Kenya and finally flown to Juba and stored here.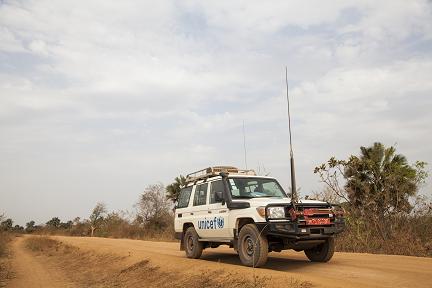 From the National Vaccine Store, vaccines are transported to state facilities. UNICEF uses planes, vehicles and even boats to transport vaccines.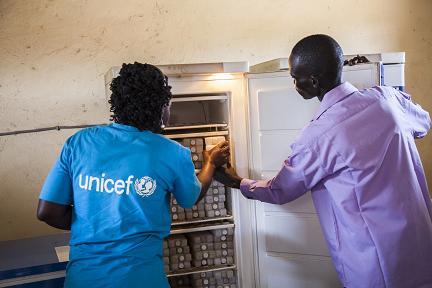 Here UNICEF Health specialist Paula Nuer and government cold chain officer Gabrial Muong Akot, examine a refrigerator of ice packs at Warrap State's cold store facility in the state's capital city Kuajok.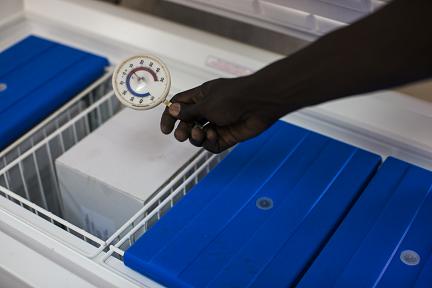 Next vaccines are distributed to county health facilities like the Kuajok Hospital here. In South Sudan all large-scale vaccine storage facilities run on generators because electricity is extremely unreliable. Tetanus vaccines are particularly sensitive and must be kept between 2-8 degrees centigrade to remain unspoiled.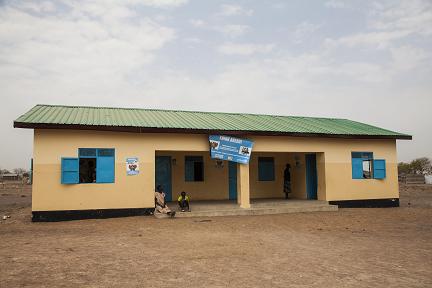 From the hospital, vaccines are brought to Primary Health Care Units like the one pictured here in the outskirts of Kuajok in a community called Block 14.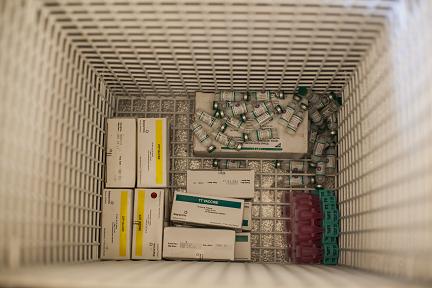 At this Primary Health Care Unit, tetanus vaccines are stored in solar powered refrigerators like this one. Solar power eliminates the use of generators which are costly.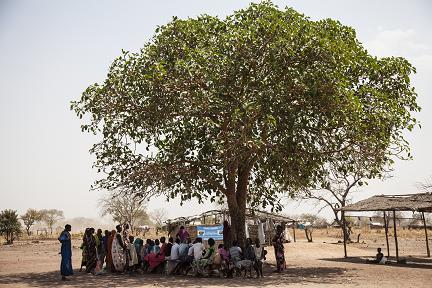 There were a total of 267 vaccination points across Warrap state during this vaccination campaign including this one under a large Neem tree behind the primary health care unit in Block 14. All day long women arrived wanting to be immunized.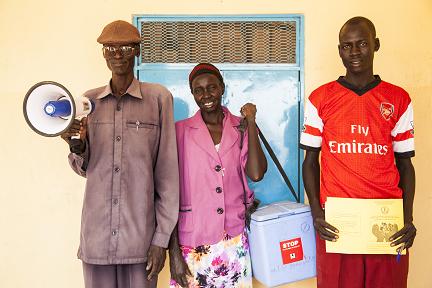 Every vaccination point is managed by three volunteer health workers. From left to right is community mobilizer Emmanuel Bol, vaccinator Mary Michael and recorder Joseph Wol Akol. Emmanuel uses his megaphone to encourage women to get vaccinated, Mary immunizes the women while Joseph ensure their immunization records are filled out correctly.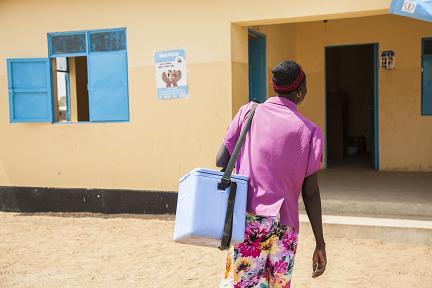 Vaccinator Mary Michael walks from her vaccination point to the health care unit to collect more tetanus vaccines with her vaccine carrier.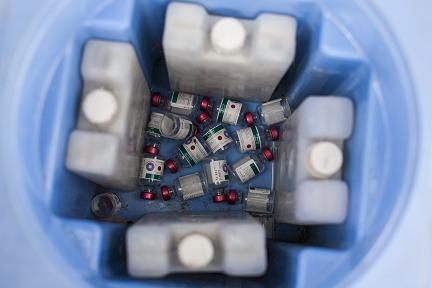 Vaccine carriers are used for carrying 16-20 vials of vaccine. They are made of insulated material that can keep the vaccines at the right temperature for up to five days.
Here Mary immunizes women against tetanus. The vaccines women receive in Kuajok have traveled thousands of miles through some of the world's most difficult terrain making eight stops along the way.
You can provide vaccinators like Mary with the supplies they need to completely eliminate maternal and neonatal tetanus by supporting the Eliminate Project. Donations will be matched by the Government of Canada, doubling your impact.
Categories:
Geographic Regions: