With the Love of a Mother
More than 16 million children in the developing world have lost one or both parents to AIDS. Fortunately, aunts and uncles, grandparents and even distant relatives step in to help. Through their close bonds, these adoptive families transform the impact of AIDS into something new and comforting.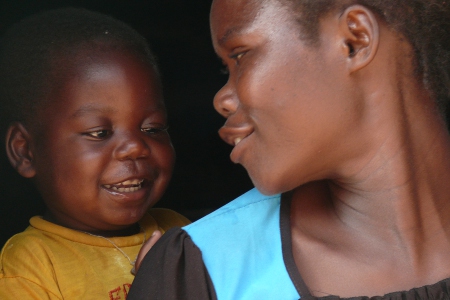 © UNICEF/NYHQ2010-2931/Nesbitt
Bright is one such child. Since his mother's death when he was just 15 months old, this little Zambian boy has been cared for by his Aunt Leontina.
Bright's story shows why keeping mothers alive is an integral part of UNICEF's work. We can and must stop more children from suffering the loss of their mothers. UNICEF wants mothers to remain healthy – not only for their own sake, but also to allow them to continue caring for their children.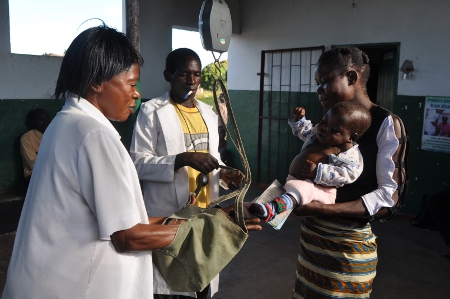 © UNICEF/NYHQ2010-0868/Nesbitt
A nurse weighs 21-month-old Bright at a local clinic, a two-hour walk from Leontina's home village. Ever since an HIV test from a Baby Health Pack showed that the boy is living with the virus, she makes the trip regularly to get the medicines that keep him healthy. Bright's mother may have unknowingly given him the virus during pregnancy, birth or breastfeeding.
Children living with HIV must receive consistent, readily available antiretroviral treatment. Without it, about half will die before their second birthday.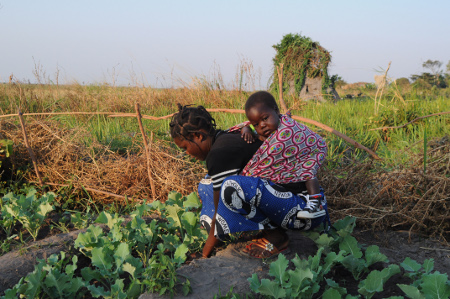 © UNICEF/NYHQ2010-2230/Nesbitt
UNICEF works with governments to create policies which guarantee financial and social support for caretakers raising children who have lost their parents due to AIDS.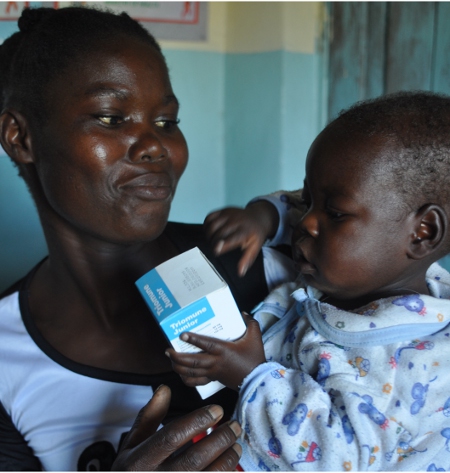 © UNICEF/NYHQ2010-0870/Nesbitt
Bright clutches a box of his ARV medicines. He is being treated for both malaria and HIV. Since Bright receives antiretroviral medicine, his health has improved significantly. He also continues to be treated for malaria. Today, his prospects are much more promising than when we first encountered him.
UNICEF has worked to streamline the availability of treatment for children like Bright – and reduce its cost. Today, one child's treatment costs about $100, down 90% from over $700 in 2006 when formulas specific to children first became available.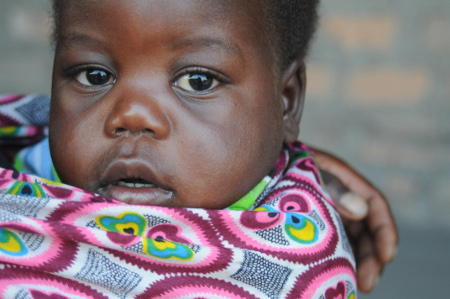 UNICEF/NYHQ2010-2229/Nesbitt
Thanks to his aunt's commitment, this boy's future is as bright as his name.
Little Bright is just one example of how UNICEF can ensure that babies receive the life-saving treatment they need – and that their families have the support and assistance they require.
Today, about 1,000 children per day are born with HIV. And many continue to lose one or both parents to AIDS-related causes every year.
This mother's day, honour a special mother in your life and support a child orphaned by AIDS. Because motherhood is much more than a biological connection – it is a deep and unbreakable bond of the heart.
Survival Gifts
Join UNICEF Ambassador Mia Farrow in ensuring babies get the best start in life by protecting them before and after they are born.
Support a Child Orphaned by AIDS ($100)
Imagine the difference you could make to a child who has lost parents to AIDS. These children are often left to fend for themselves and care for siblings. Your gift provides one child with food, vitamins, medicine, school supplies and the knowledge that someone cares. Contains: Support for one child.
Categories:
Geographic Regions: