Working together to make a difference in emergencies
In 2016, the lives of millions of children were disrupted, upended or nearly destroyed by emergencies, including conflict, natural disasters and fast-spreading epidemics. Nearly 250 million children currently live in countries affected by conflict; millions more face risks from natural disasters and fast-spreading epidemics.
In all of these situations, UNICEF was there. We're on the ground delivering life-saving assistance to children and their families before, during and after an emergency.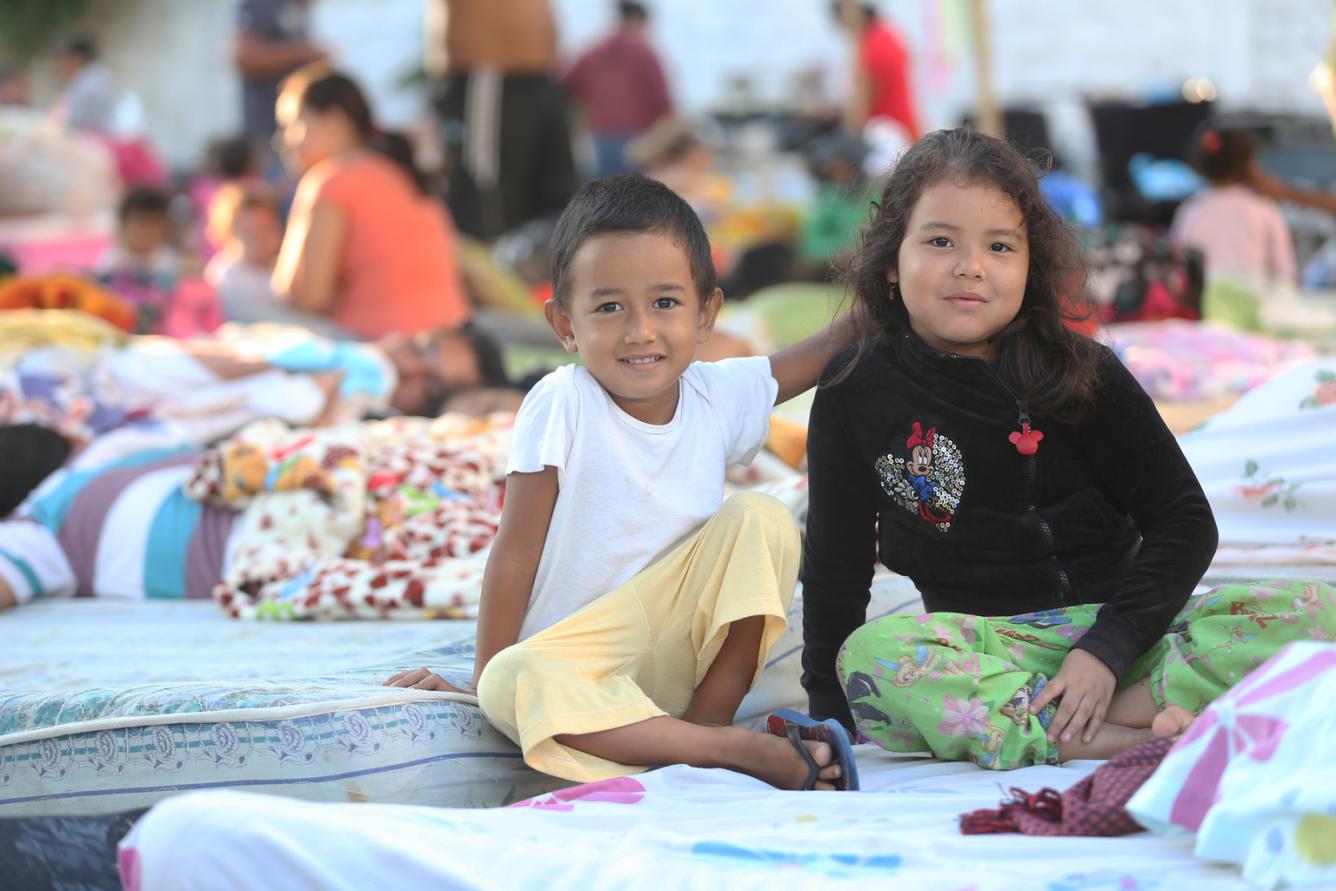 As the UN agency for children, we are active in 190 countries and respond to more than 250 emergencies each year. Our capacity to respond is thanks to the many national, global and multi-national partners that UNICEF partners with each year.
Among the hundreds of emergencies UNICEF responded to in 2016 were the humanitarian crises in Syria and Iraq, the Zika virus in Latin America and the Caribbean, Hurricane Matthew in Haiti and the earthquake in Ecuador.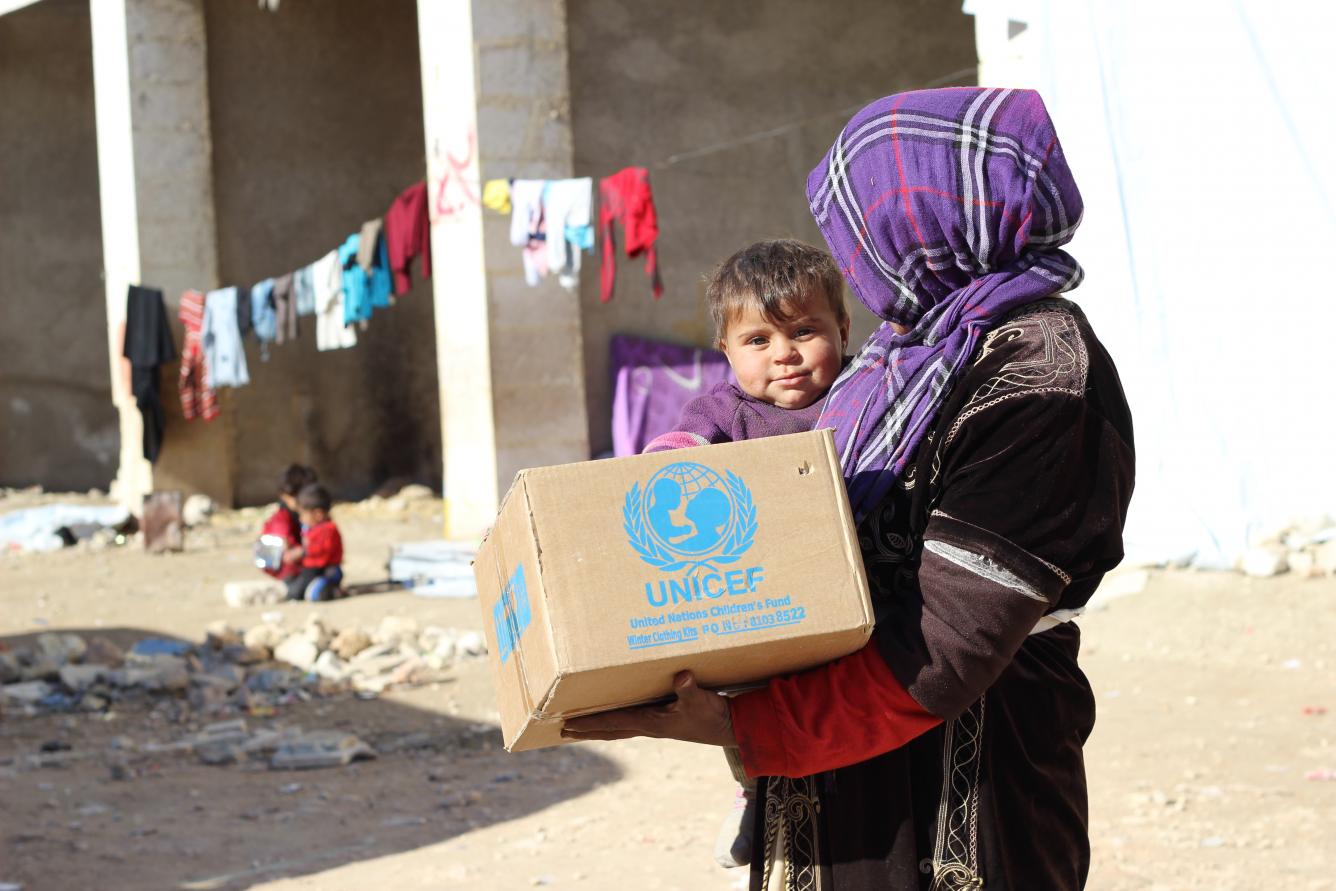 Emergency Partner support in action
Thanks to our partners, in 2016 UNICEF was able to:
Vaccinate more than 20 million children under age five against polio in Syria and neighbouring countries hosting refugees.
Truck 400 cubic metres of clean water daily into eastern Mosul, Iraq.
Reach 157 million people in Latin America and the Caribbean through social and digital media campaigns with information on Zika virus prevention.
Provide urgent services to more than 208,000 people in need of humanitarian assistance in the one month after Hurricane Matthew, including nearly 90,000 children.
Ensure more than 13,000 children affected by the earthquake in Ecuador still had access to safe, temporary spaces to learn and play.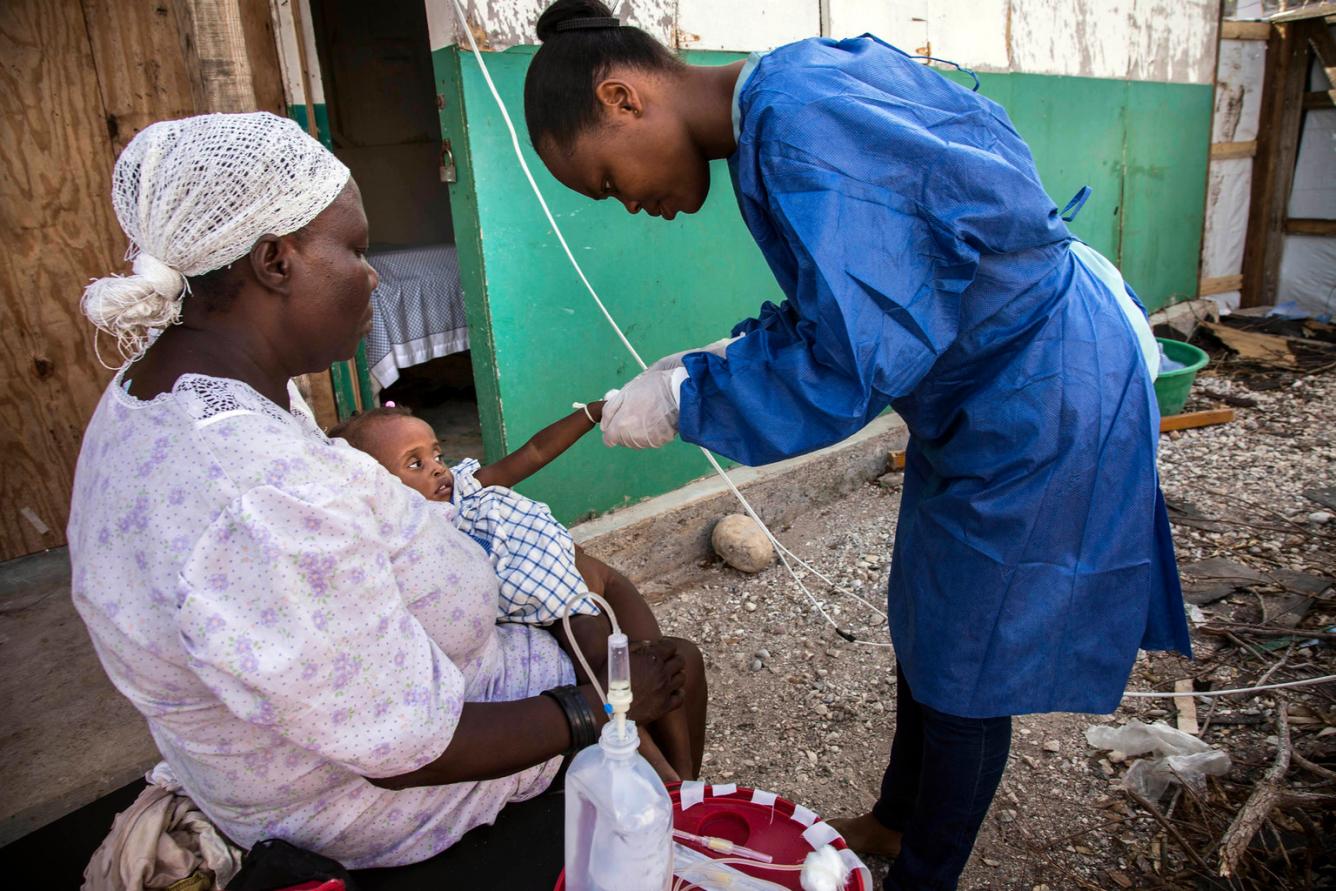 UNICEF has saved more children's lives than any other humanitarian organizations and, with the ongoing generosity of our partners, we continue to reach, save and improve the lives of children globally, especially the most vulnerable caught in humanitarian crises.
Back to school in Haiti – one example of the life-saving support provided in 2016
In the aftermath of Hurricane Matthew, more than 700 schools were badly damaged and 86 schools were being used as temporary shelters. The education of at least 150,000 children was disrupted.
UNICEF worked with the Haitian Ministry of Education to ensure that disruption was minimal. Just two weeks after the disaster, schools started to reopen in even the worst hit areas of the country.
"I am very happy to see my friends again and to be back to my school," said Ashleina Jacques, a 10-year-old girl from Les Cayes who could not contain her joy at resuming her education.
During the hurricane the house where Ashleina lived with her parents and two sisters lost its roof, but remained standing. Her friend Pauleta, in contrast, lost everything, including all of her schoolbooks and supplies. Her house was unable to withstand the heavy winds and ultimately collapsed. Today, she lives in one of the classrooms of her school, which serves as a shelter to families left homeless by the hurricane.
Thanks to the support of our partners, UNICEF continues to support the Ministry of Education in the hurricane-affected areas by refurbishing schools, including ensuring suitable water, sanitation and hygiene (WASH) facilities; providing furniture including benches, tables and blackboards; providing school kits to children; and providing teaching kits to teachers.
Thanks to our generous partners
Together, UNICEF and our partners develop creative ideas with measurable results – and we save children's lives.
To all the partners who supported UNICEF's life-saving emergency work in 2016, we thank you.

Categories:
Geographic Regions: