Youth Day blog: Youth Civic Engagement Really Matters
By Harnoor Gill, youth blogger
One of my favorite days of the year is coming up and I am excited to celebrate it: August 12th, International Youth Day, and this year it focuses on youth civic engagement.
Children and youth can often feel as if they do not belong in mainstream society. They become marginalized due to factors such as their ethnicity, socioeconomic status, faith and many more reasons. The reason for their marginalization is due to how mainstream society reacts to differences individuals possess.
Many stereotypes can be passed down to children, which can make them less accepting of others. In order for children to be more tolerant, it is important that adults set a good example and support the involvement of children and youth in the community. Youth pick up attitudes from home, school and society in general – their minds work like sponges and soak up information easily. It is vital to the health of our society that schools become a welcoming place that celebrate diversity and provide a supportive environment for all youth no matter what their situation. Implementing and honoring diversity should be a critical practice in all environments to help teach children about acceptance and differences, setting the stage for future generations. All in all, a Canada where all children belong will come from children helping other children.
My personal goal for this day is to help people find ways to support and promote youth activism and inspire involvement in the local and global community. The youth of this world are a precious commodity that needs to be supported and fostered. Creating opportunities for youth civic engagement is critical to our shared future and provides youth with a solid foundation of support to help them become contributing, healthy and tolerant members of society while gaining skills to be proactive in their own lives.
Why not hold an event to celebrate this day in your community, school, youth club or even workplace? Consider creating opportunities to bring youth together to volunteer on a community project. Perhaps in your workplace, you could encourage your boss to provide discounted or free services/goods/food for youth on this day to show community support and appreciation for youth. Let us spread the message and raise awareness about acceptance and tolerance All in all together as Canada we can foster a society where all children belong and are supported.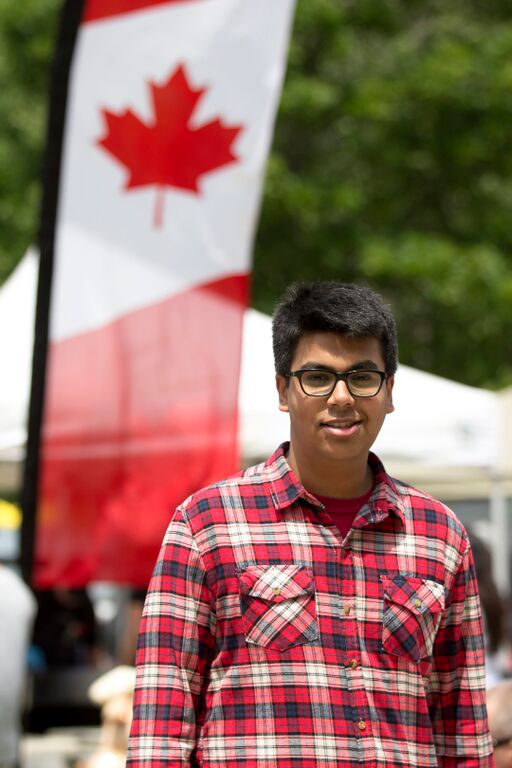 UNICEF Canada is proud to promote youth voices in an ongoing series of guest youth blogs.
Categories:
Geographic Regions: