Another war in Yemen: The fight against malnutrition and disease
One-year-old Khawla Mohammed lies on the bed in Al-Sabeen Hospital in the Yemeni capital, Sana'a with a tube running through her nose. She is suffering from malnutrition and is also battling a chest infection which has affected her breathing.
At her side, her worried mother looks up to explain that Khawla has been sick on and off since she was four months old.
"At first it was diarrhoea. She became so light that I could carry her with one hand. Then she lost appetite. I got worried", Um Khawla said.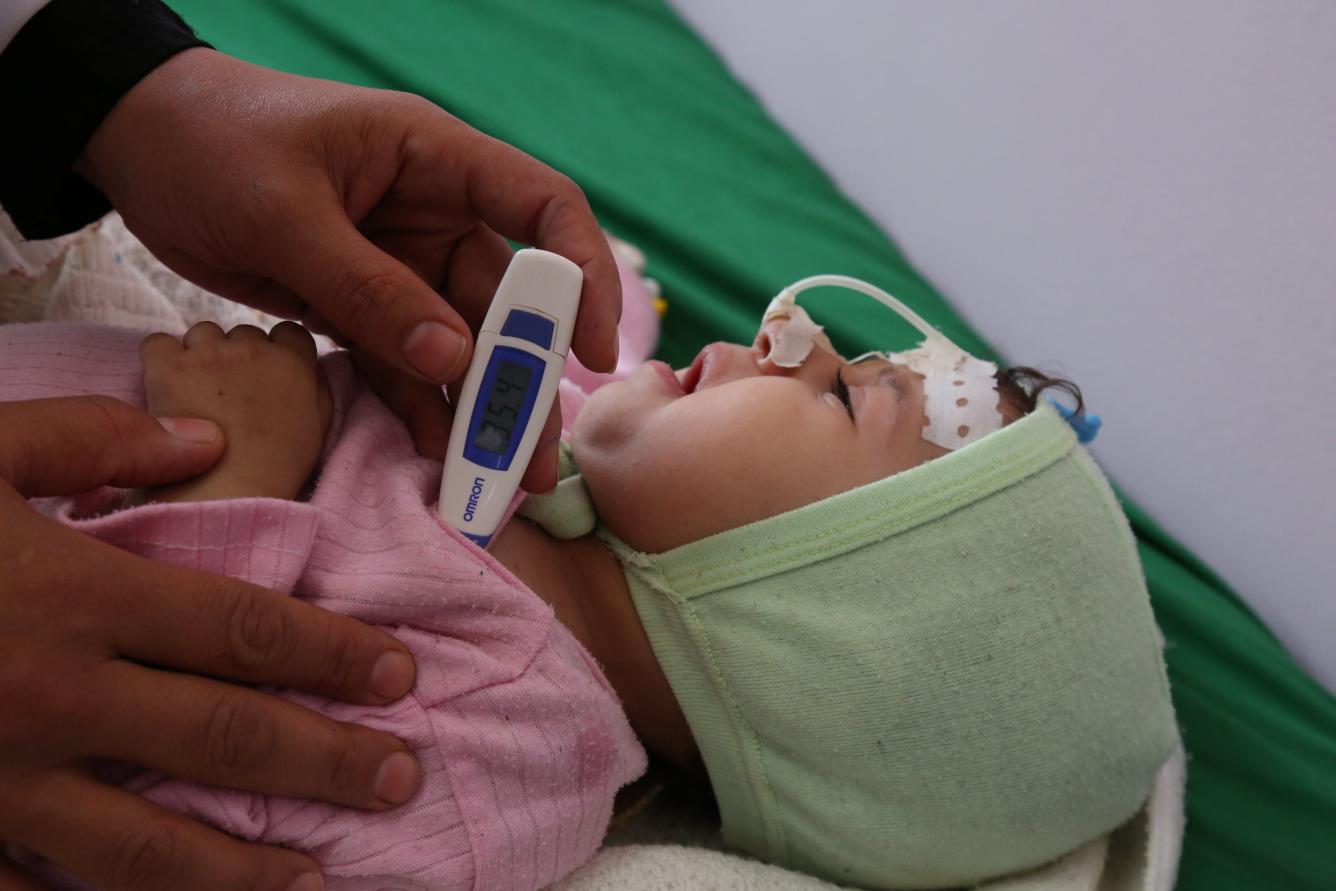 As a result, the mother says she has had to visit the hospital regularly in the past six months bringing Khawla to the care of doctors who diagnosed her with malnutrition and put her on treatment at the Therapeutic Feeding Centre supported by UNICEF.
This time when she was brought in, little Khawla weighed just 13 pounds, far below the normal weight of 20 pounds for a one year old.
In the ten days she has been in the hospital, she is given F100, a high energy biscuit that is used to treat malnutrition. It is dissolved into a liquid that is then fed to her through the tube. Additionally, she is given antibiotics to treat the chest infection.
Malnutrition rates in Yemen have dramatically soared by 200 percent since 2014. Today, 462,000 children are suffering from severe and acute malnutrition and could die if not urgently treated.
Across the country, 17 million people– over 60 per cent of the population - are food insecure and more than 7 million people don't know where their next meal will come from. At least 14.5 million people are without access to safe drinking water.
"Before the conflict, my husband had a job and his salary was adequate to meet our needs", said Um Khawla. "When everything collapsed after the fighting started, we tried to grow vegetables in our farm but that was not safe due to bombs and bullets. Now we are reduced to nothing".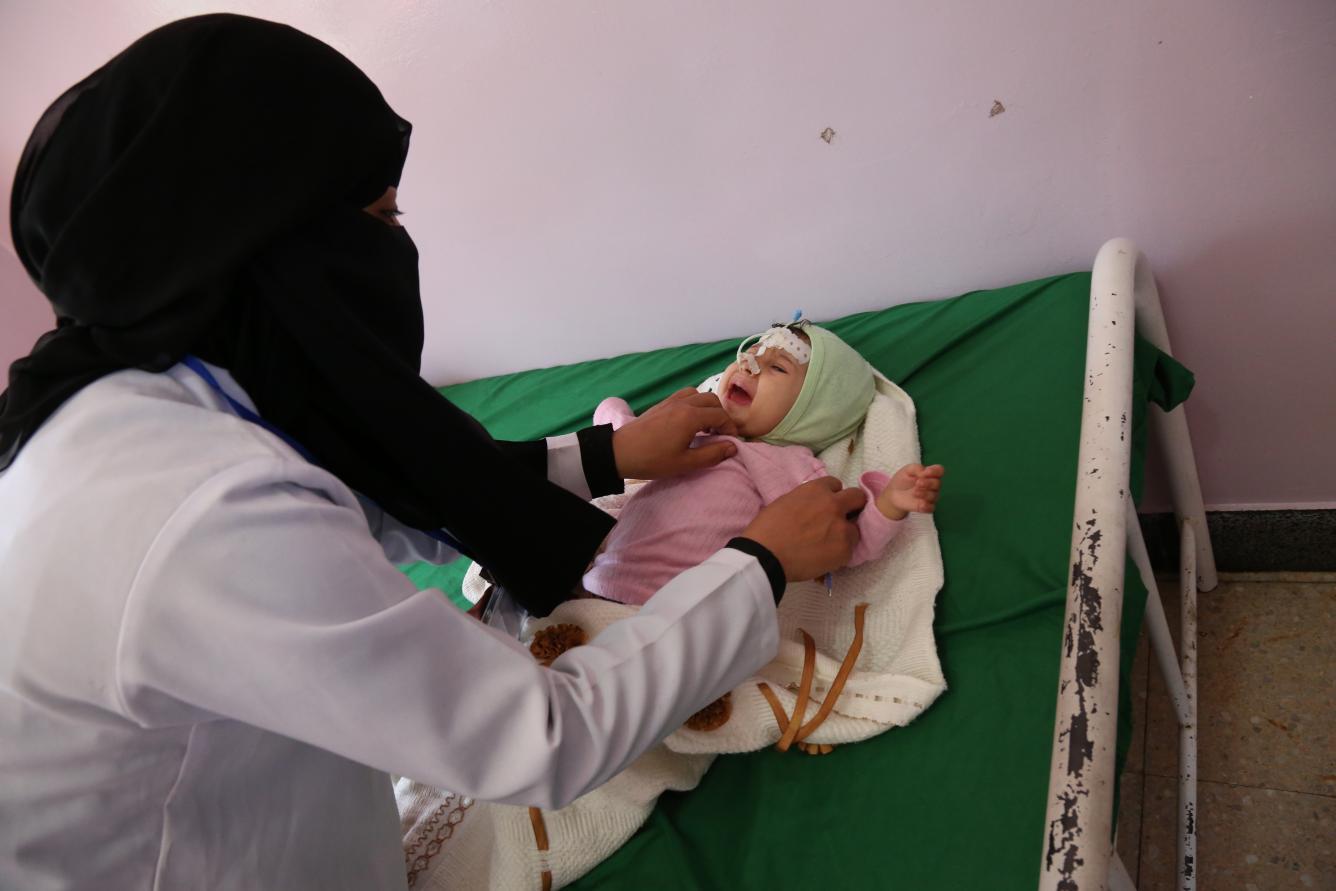 Um Khawla is not only worried about Khawla but also her two other siblings back at home, left in the care of their grandmother. They too are not sure where their next meal will come from.
The country is facing an economic crises-a major fallout of the current conflict. Inflation rates and prices have leaped. Families are fast running out of their meagre savings and as a result they are forced to cut down on food rations or skip meals.
Yemen's conflict is having a devastating impact on its citizens and it's the children who suffer most. Already due to the conflict, UNICEF estimates that 10,000 more children are likely to die from preventable causes such as malnutrition, diarrhoea and pneumonia.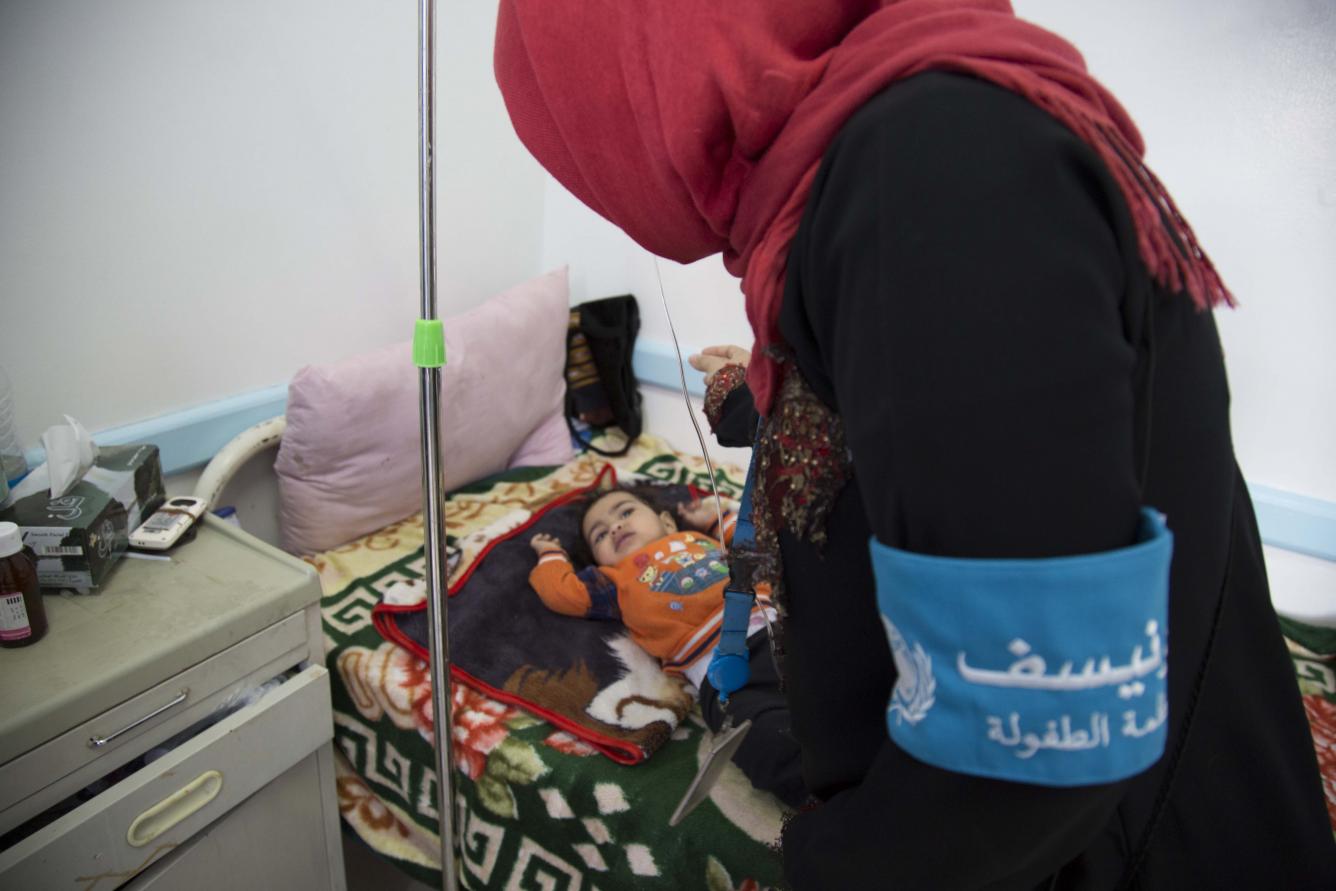 In spite of the insecurity, UNICEF and its partners are on the ground, scaling up screening and treatment for malnutrition and diseases and providing safe water to prevent deaths. Since January this year, UNICEF has supported the treatment of more than 6, 000 children suffering from severe acute malnutrition. In 2017, UNICEF will scale up surveillance for malnutrition and provide treatment for 323,000 children suffering from severe acute malnutrition.
With no end in sight to the conflict, the children of Yemen are living on the brink. Time is running out and the world needs to act fast to save the lives of children in Yemen.
To help UNICEF continue providing life-saving support to children in Yemen affected by malnutrition like Khawla, click here.
Categories:
Geographic Regions: