Love My Neighbour: Canadians Helping Impact Global Change
---
Love My Neighbour is a national movement of 34 different groups, working together for global vaccine equity. The campaign was inspired by Millennium Kids and involves Canadian faith communities raising funds to help increase equitable access and delivery of COVID-19 vaccines to communities living in vulnerable circumstances around the world.  
For World Humanitarian Day, the creators of Love My Neighbour chose 3 groups that have been creative in actively raising funds with their community to highlight the work of Canadians in impacting global change.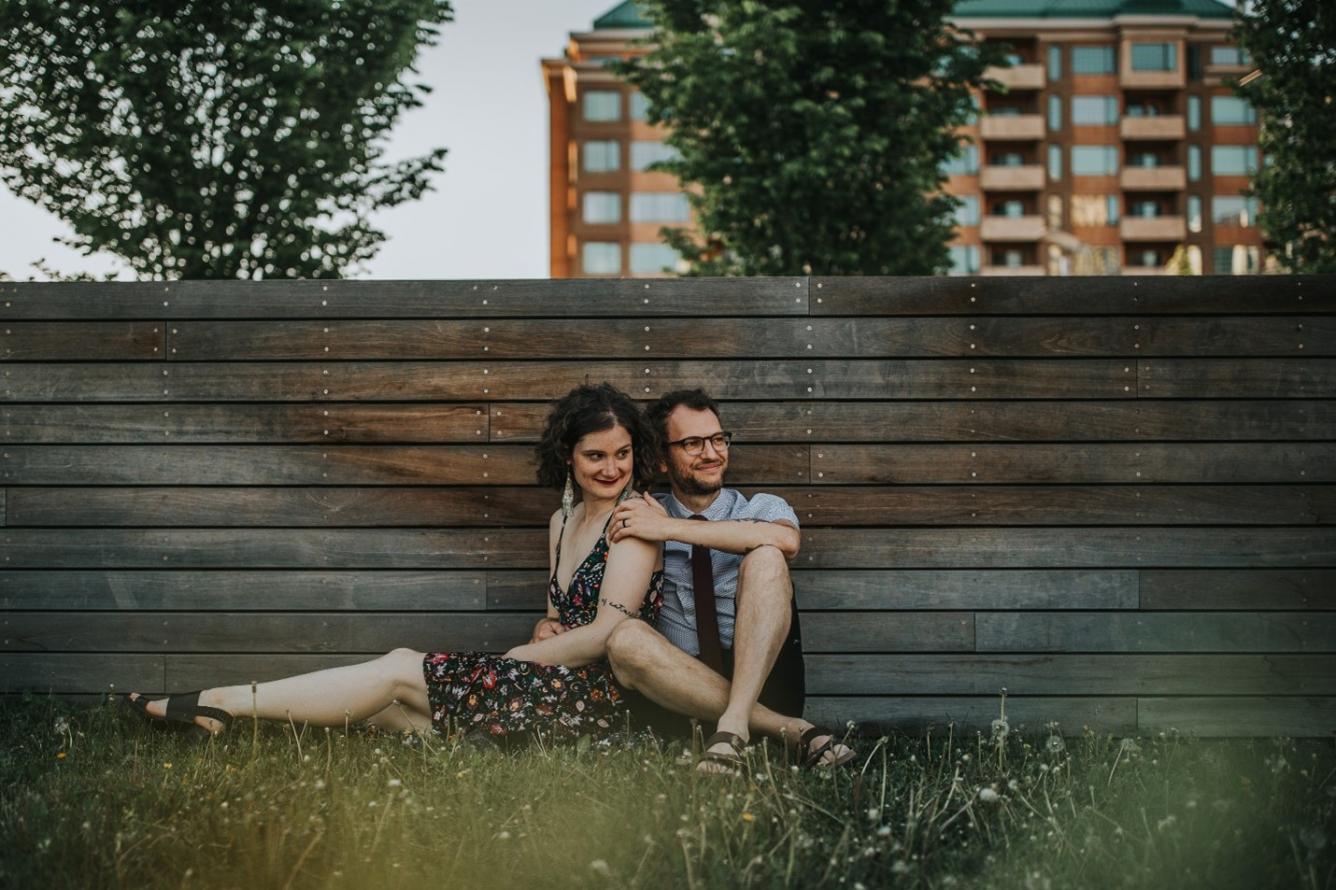 We got engaged during the early months of the pandemic, June 2020, so the pandemic coloured our entire engagement. As we planned our September 2021 wedding, we wanted it to help repair the world in accordance with the Jewish concept of Tikkun Olam. COVID-19 has highlighted the ways in which we, as a global community and family, have not cared for one another well: we have many repairs yet to make to the world we all share. By funding vaccine equity worldwide, our guests will be fulfilling the dual mitzvot of amplifying our joy on our wedding day—an event only possible thanks to vaccines—and participating in repairing the world.
Vaccine access in Canada has made it possible for our friends and family to gather in person for our wedding. Meanwhile, many of our friends and neighbours have loved ones all over the world who have a long time to wait for vaccines while they continue to suffer from illness and isolation. Given this stark disparity in worldwide vaccine access, we have both advocated to the Canadian government to donate more doses faster to COVAX and to work to suspend the patents that bar lower income countries from manufacturing vaccines rapidly. It's hard for us to truly celebrate while the privileges we enjoy are inaccessible to so many, and even harder to ask our guests to give us gifts when we already have so much. Love My Neighbour reflects our values of religious pluralism as well as care for one another that transcends borders. 
Our main message to other people considering making a fundraiser is simple: take the step and ask your local neighbours to support our global neighbours. Many charity opportunities are presented to us daily, and each seems like a crisis that will never end. Each is also important: from curbing climate change to ending homelessness in our communities. We all remember the days before the pandemic. Ending the pandemic all over the world is within our reach, but it takes rowing together, and all contributing to this global effort. This could be our first and our last COVID vaccine fundraiser.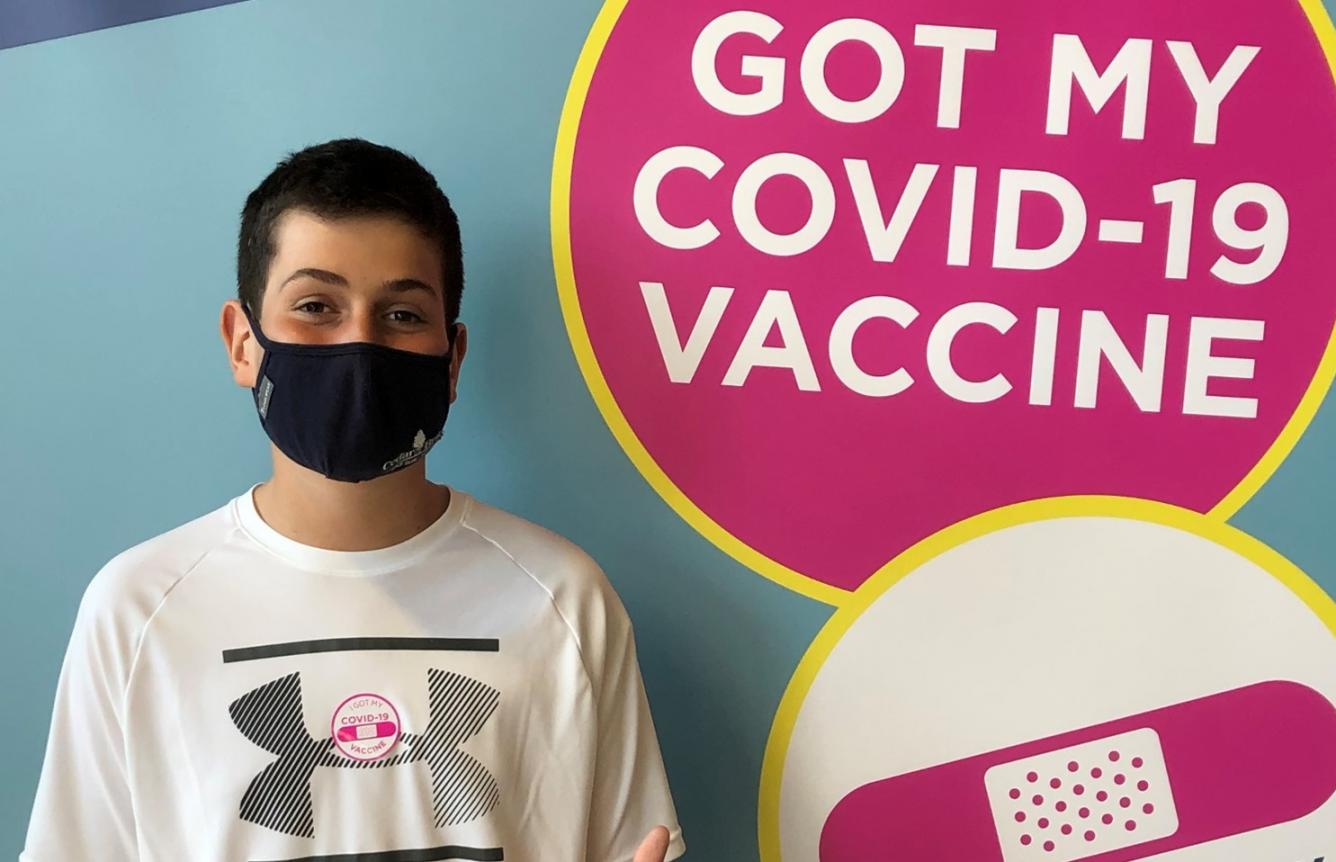 My birthday is coming up in the fall on October 8th. As I will be turning 13 years old, I have set a big goal to raise $13,000 to help other people around the world have access to COVID-19 vaccines. I am passionate about helping other people that are not as fortunate as me. I understand the feeling of not being able to feel safe not having a vaccine and wanted to support Love My Neighbour specifically. I have been actively involved in Millennium Kids sitting on the Youth Advisory Team for Love My Neighbour and I know I am making a difference.
For my 13th birthday, we decided to forego traditional gifts in exchange of doing something more meaningful. Typically, I would be asking for gift cards to my favourite stores like Best Buy and Sport Chek. With the challenges around COVID-19, I wanted to do something special this year. We plan to invite not only family and friends to contribute but our neighbourhood, faith community and various sports leagues I am involved in. By supporting vaccine equity, it will help end COVID-19 for us all to get back to normal. As we have been fortunate to get our vaccines, let's pass that joy on to others. Just Do It!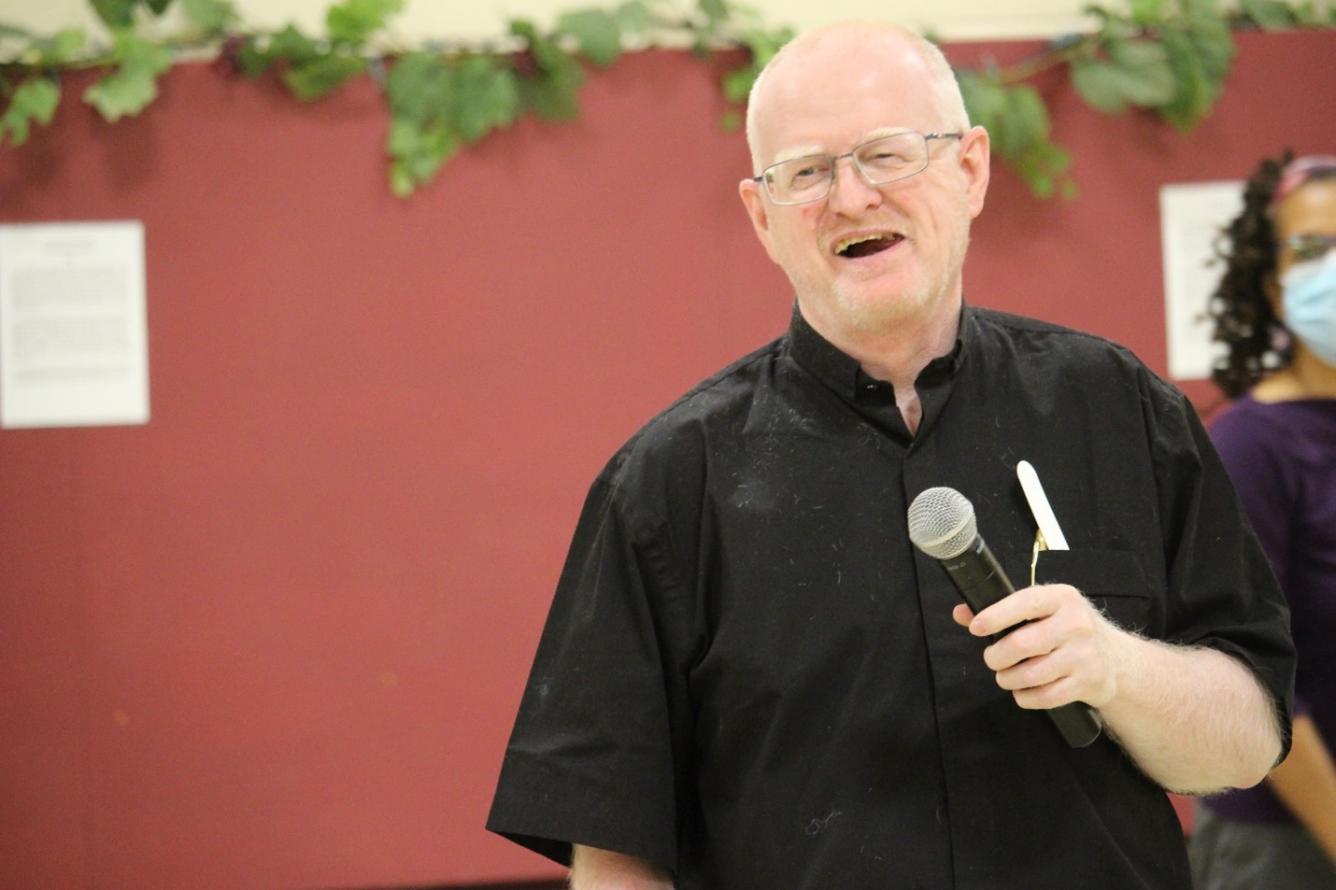 So why get a buzz cut for charity? It's been done by others before but, why would our minister want to do this? He's in the public eye every Sunday in the pulpit and throughout the week in the community, so it's not like he could just hide out in his home until it grew back! Well, as Reverend. Robert Adams put it, he wanted to get a haircut just before the last lockdown but, unfortunately, his barber was already closed. In frustration, he said "Fine! I'll just let it grow out then!"
After further thought, Reverend Adams realized that almost everyone he talked to was excited to tell him about their first vaccine shot, their second shot and how relieved they were to get them. He knew that there were other countries that could not afford to get the vaccines and the inequity was on a global scale, so what could he do?
After learning that the Presbyterian Church in Canada was participating in Love My Neighbour Project/Millennium Kids efforts to raise funds for UNICEF Canada's #GiveAVax campaign, giving our whole global family access to life-saving prevention measures, Reverend Adams decided to combine his desire to help others into a larger one, to give UNICEF Canada the ability to bring hope around the world.
Getting a free haircut was good for a frugal Scottish Presbyterian minister anyway! Finding out that the Canadian Government was going to match the funds raised in this campaign was just icing on the cake.
So off he went, telling the congregation about his plans and inviting them to donate a vaccine. Since we livestream our Sunday services, this means a larger audience also had an opportunity to join in. Add in the local newspapers, cable TV station and a radio station or two, and now the audience gets bigger again.
We registered our campaign on the UNICEF [Canada] site to collect donations and then set up a page on our website to give more background information and point people to the donation page. We managed to raise close to $5,000.00, which is a great amount for a short period of time (only 2 weeks), but when added to the main pool, it means $357,000 plus the matched donation from the Canadian Government. So don't think your little amount is not worth it, every little bit helps!
So how does Robert like his haircut? Well, he was a chaplain in the military, and he used to get a brush cut for the summer exercises with his units so short hair is nothing new. Besides, as he says, "the difference between a bad haircut and a good haircut is only a matter of weeks."