With sixty years of experience in Canada, we are the world's leading humanitarian organization for children.
Our commitment to their survival dictates that your support is used efficiently and effectively to reach them, when and where, we are needed most.
As a sign of this commitment, we are one of more than 200 charities across Canada to meet the strict guidelines of the Imagine Canada Standards Program.
The criteria for the standards program is centered around five fundamental areas, each of which ensures your donation is invested wisely.
Board Governance
Financial Accountability and Transparency
Fundraising
Staff Management
Volunteer Involvement
We are proud of this achievement but more importantly, that your support helps us save more children's lives.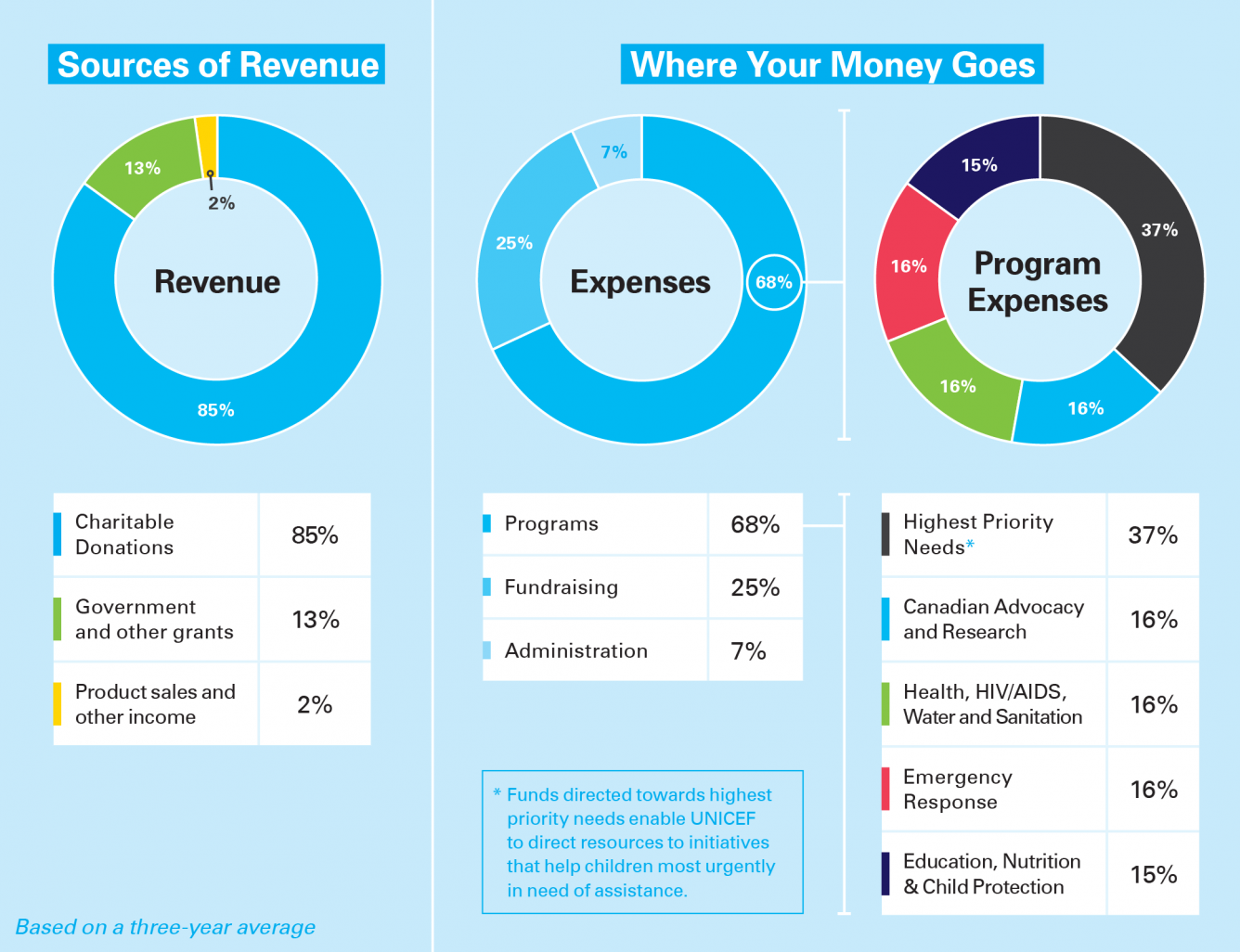 All donations are eligible for a tax-credit as a charitable gift.
There are two charitable tax credit rates for both the federal government and the provinces and territories. Any eligible amount you give above $200 qualifies for a credit at the highest rate. The rate varies by province, but the CRA has a charitable donation tax credit calculator (http://www.cra-arc.gc.ca/chrts-gvng/dnrs/svngs/clmng1b2-eng.html) to instantly calculate your total tax credit based on donation amount and province of residence.
People often ask "How much should I give to charity?" The amount you give is a personal decision and depends on your circumstances, but a reasonable guideline is 1% of your income. Deciding to give a percentage of your income allows you to give what you can, even if your income changes.
You can make a charitable gift to UNICEF in your will. With a will donation, an official charitable tax receipt can be used to reduce the tax payable on your estate's final tax return, and the year preceding. This can be extremely valuable as it directly offsets the heightened tax burden at year of death.
Annual Reports
Financial Statements
Canada Revenue Agency
UNICEF Canada is a charitable organization in good standing with Canada Revenue Agency.