The Rohingya Crisis - One Year On
---

Blog by Simone Ziaziaris for UNICEF Australia
A year ago today children - sick, exhausted and in desperate need of clean water and food - started arriving in droves in the Rohingya refugee camps of Bangladesh. 12 months on, these children's struggle continues. While their most basic needs are now being met, more than half a million Rohingya refugee girls and boys are being denied the chance of a proper education.
UNICEF has set up 1,200 learning centres in the camps, but we're working hard to expand education programs to ensure that every child gets the schooling they deserve. This photo series reveals the reality of the day in the life of a Rohingya refugee child. It shows the resilient spirit of the children living in such difficult conditions in the camps, yet making the most out of what they have, and helping each other and their families.
Donate to our Rohingya Crisis Relief Fund to send your donations directly to refugee children in need.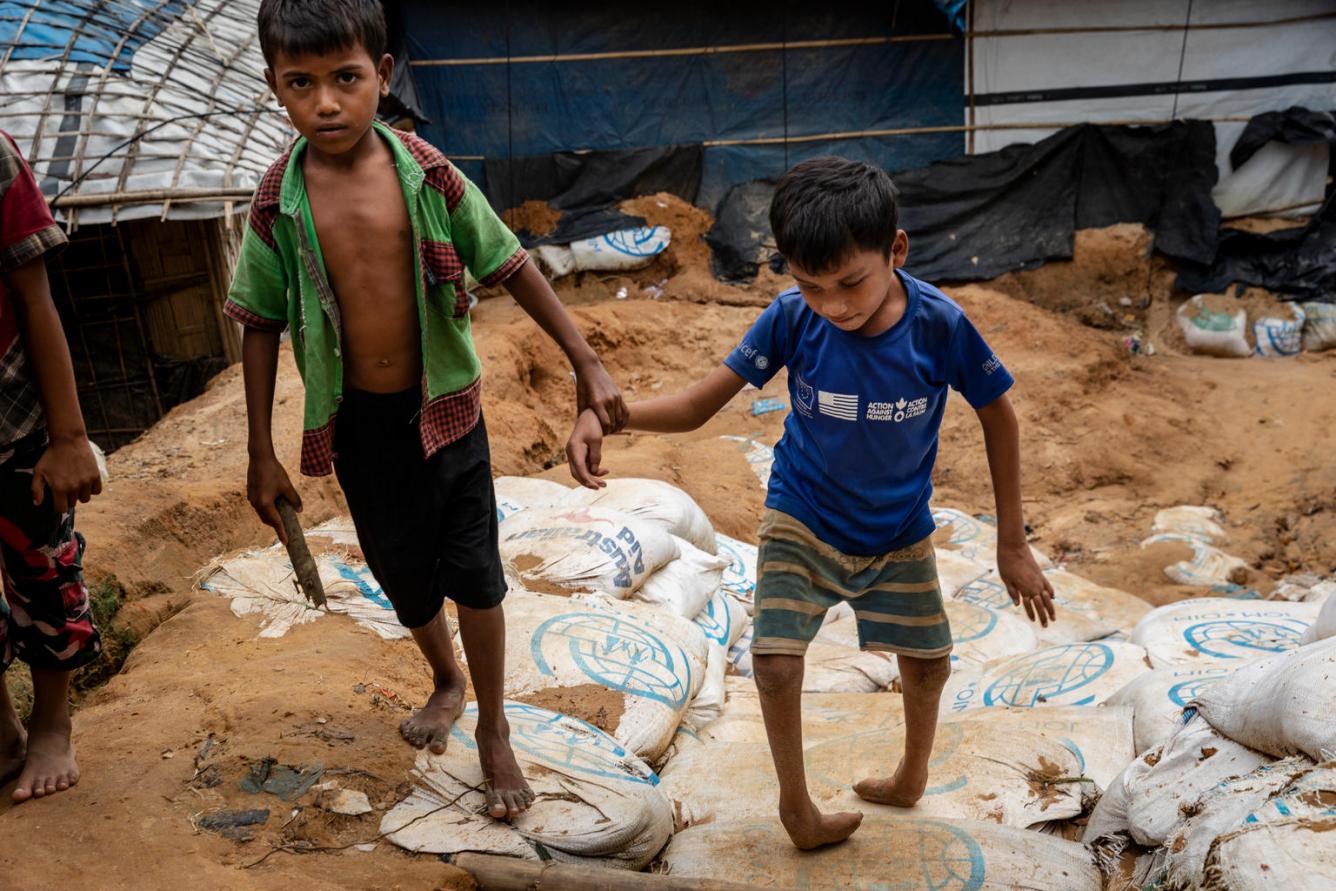 "I try to walk unaided but it's not easy," says 8-year-old Mohammed Junaid. "Yet I consider myself to be lucky. If I fall down the other children help me get to my feet." Most mornings, Omer Farooq helps Junaid to make the 10-minute journey from his home in the refugee camp to a UNICEF supported child-friendly space.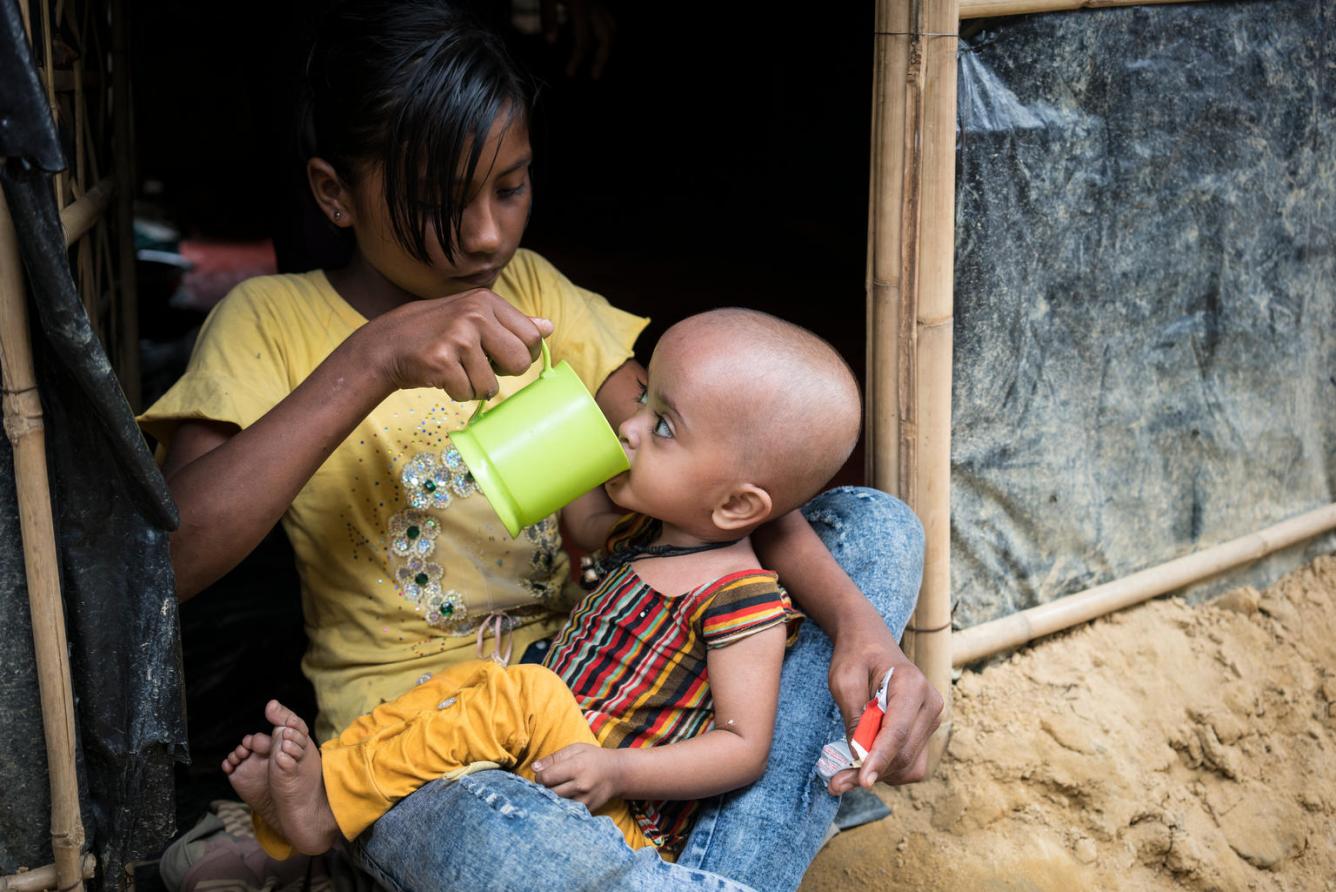 The harsh living conditions of the refugee camps made 10-month-old Atica sick and she is now suffering from severe acute malnutrition. Atica gets support from her big sister Musaddeka, who makes sure she is eating, and drinking clean water.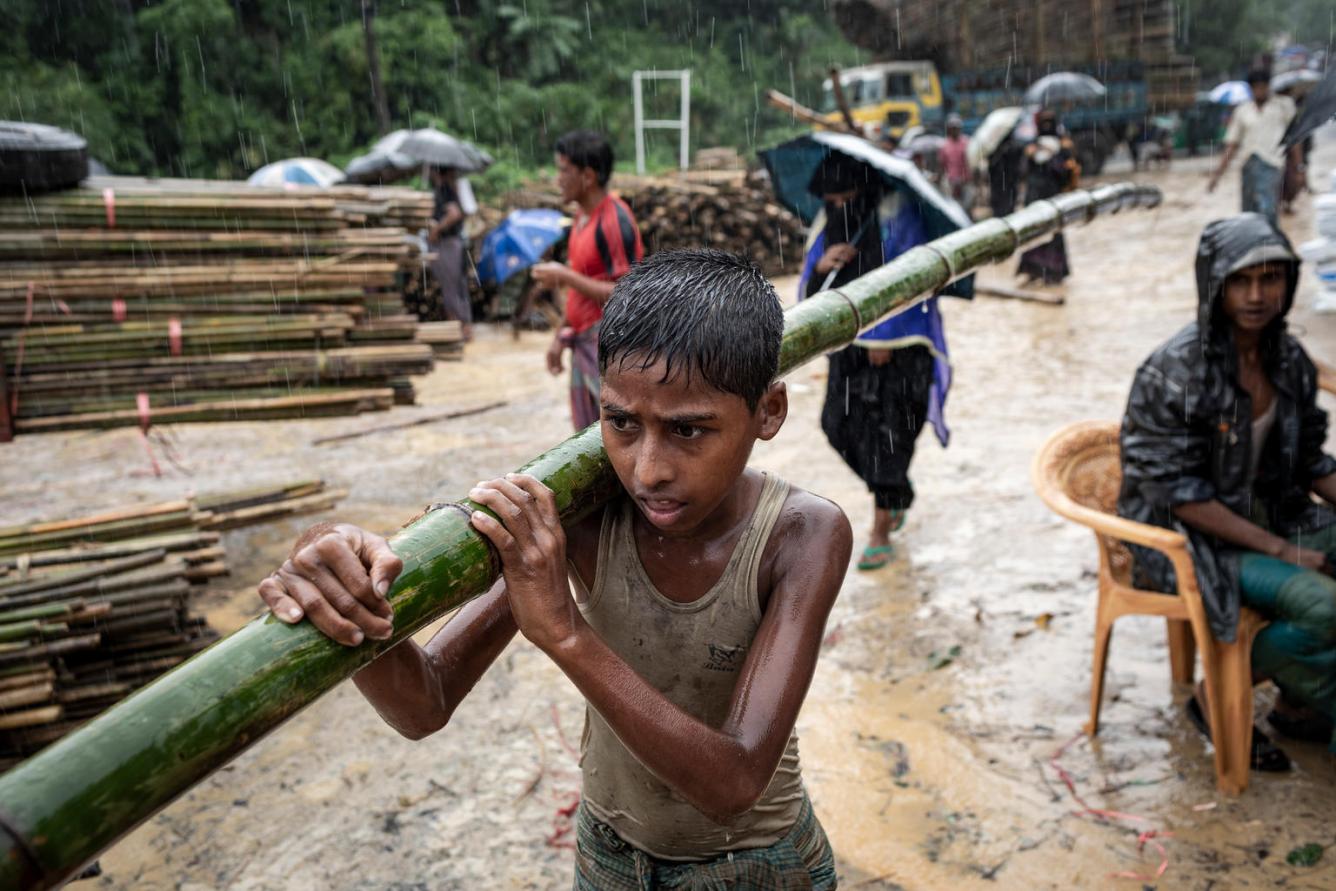 As monsoonal winds and rain tear through the refugee camps, this Rohingya boy is missing school in order to help reinforce family shelters with bamboo poles.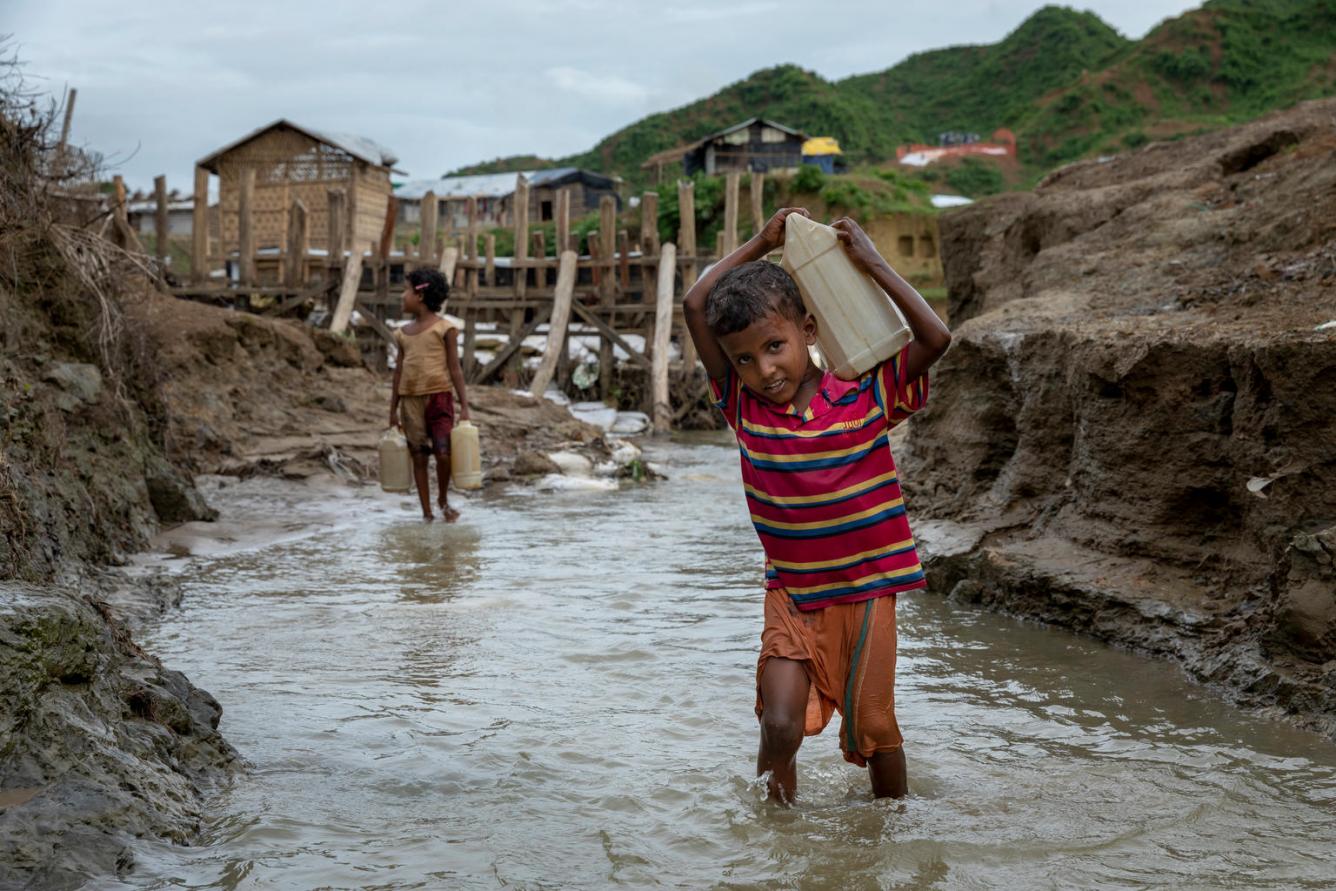 10-year-old Bibi Achiya collects heavy containers of water for his family twice a day - once in the morning and again in the afternoon. UNICEF trucks up to 22 million litres of clean water in the camps every day to prevent the spread of disease among children, like Bibi, and their families.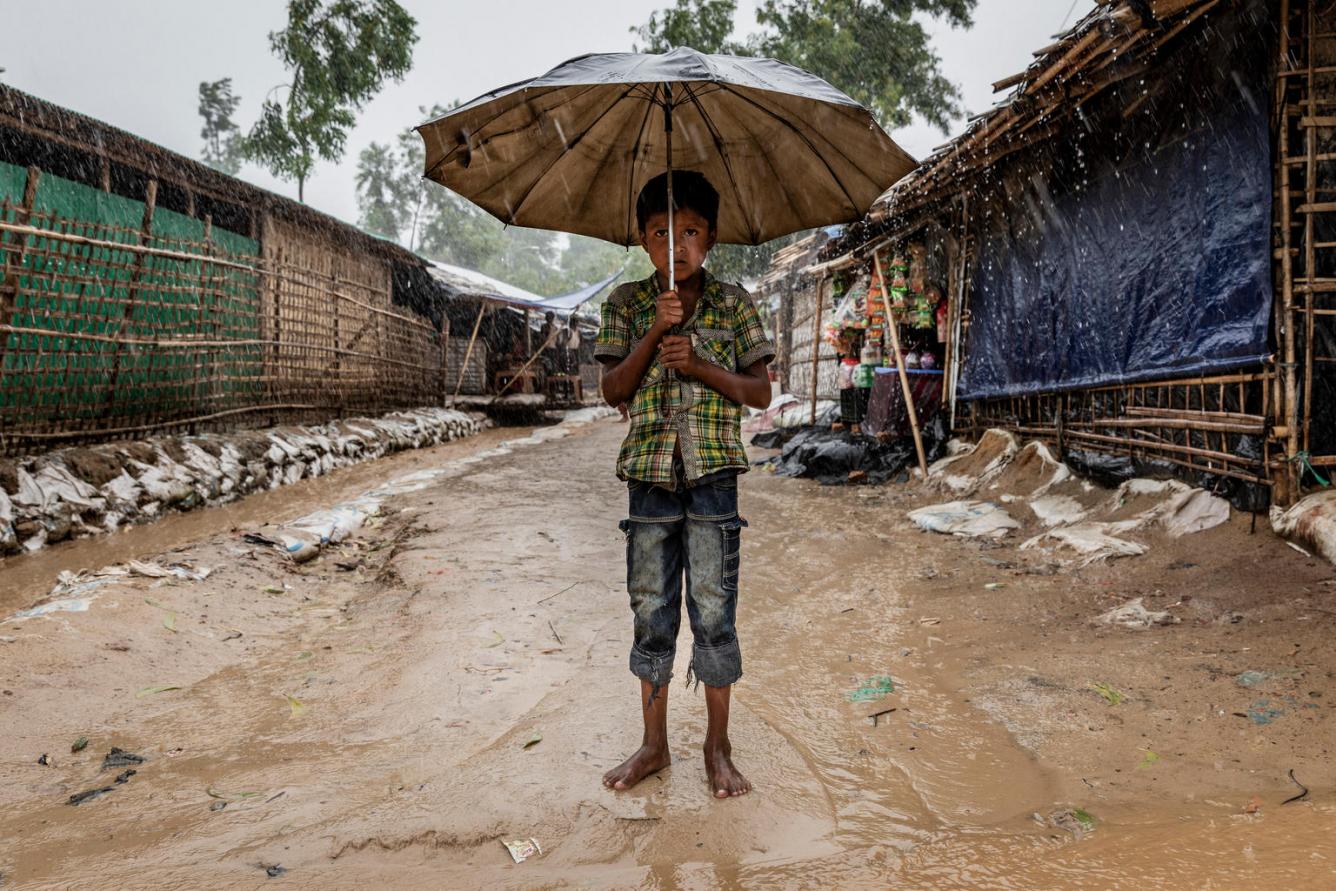 Throughout the monsoon season, Rohingya refugees live in fear that torrential rains will cause loss of life through landslides, flooding and disease.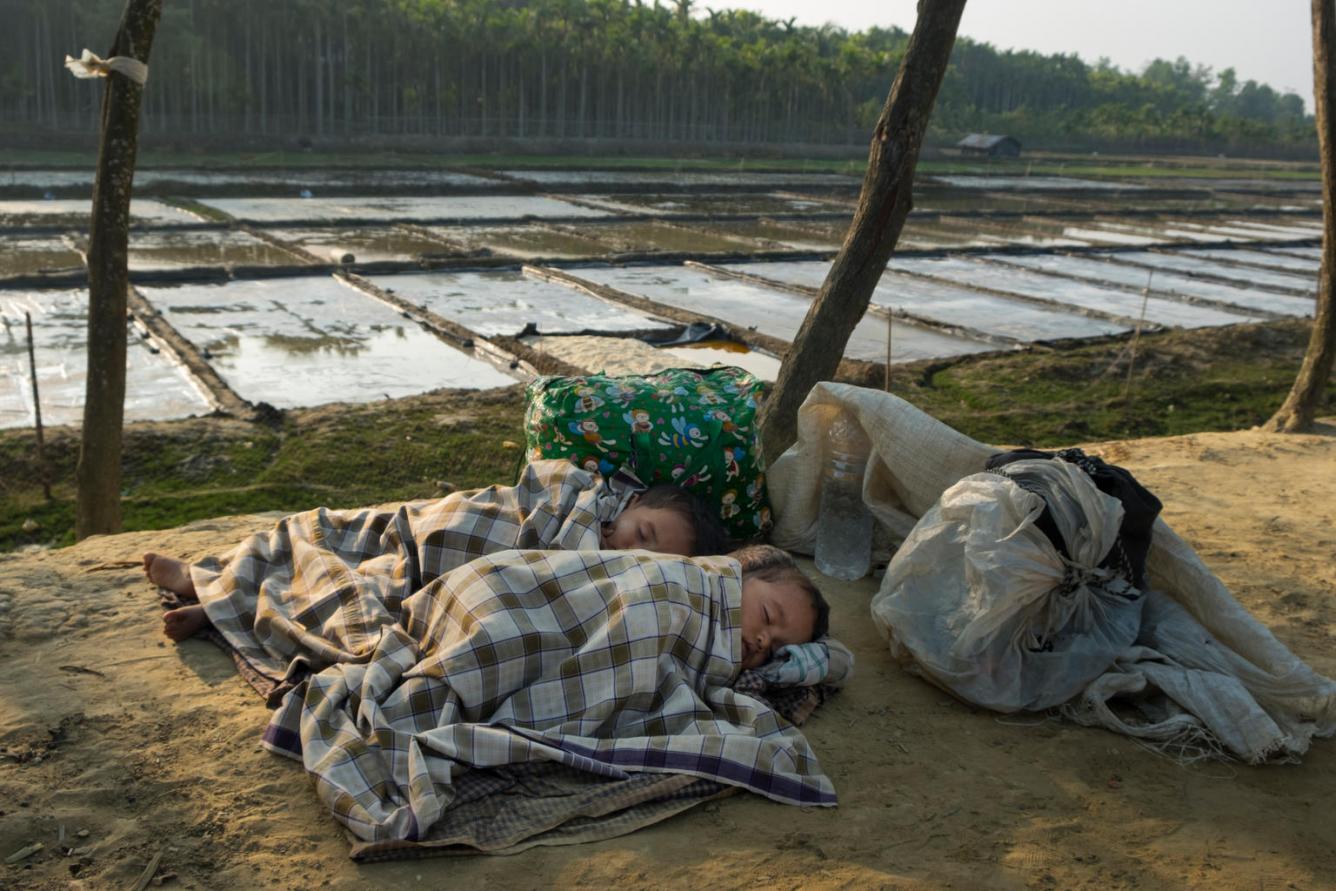 Marium, 2, and Mohammad, 1, were part of a group of 134 refugees who arrived during the night on board two boats from Myanmar. The toddlers rest as they wait to be processed by Bangladesh authorities before being directed to a refugee camp.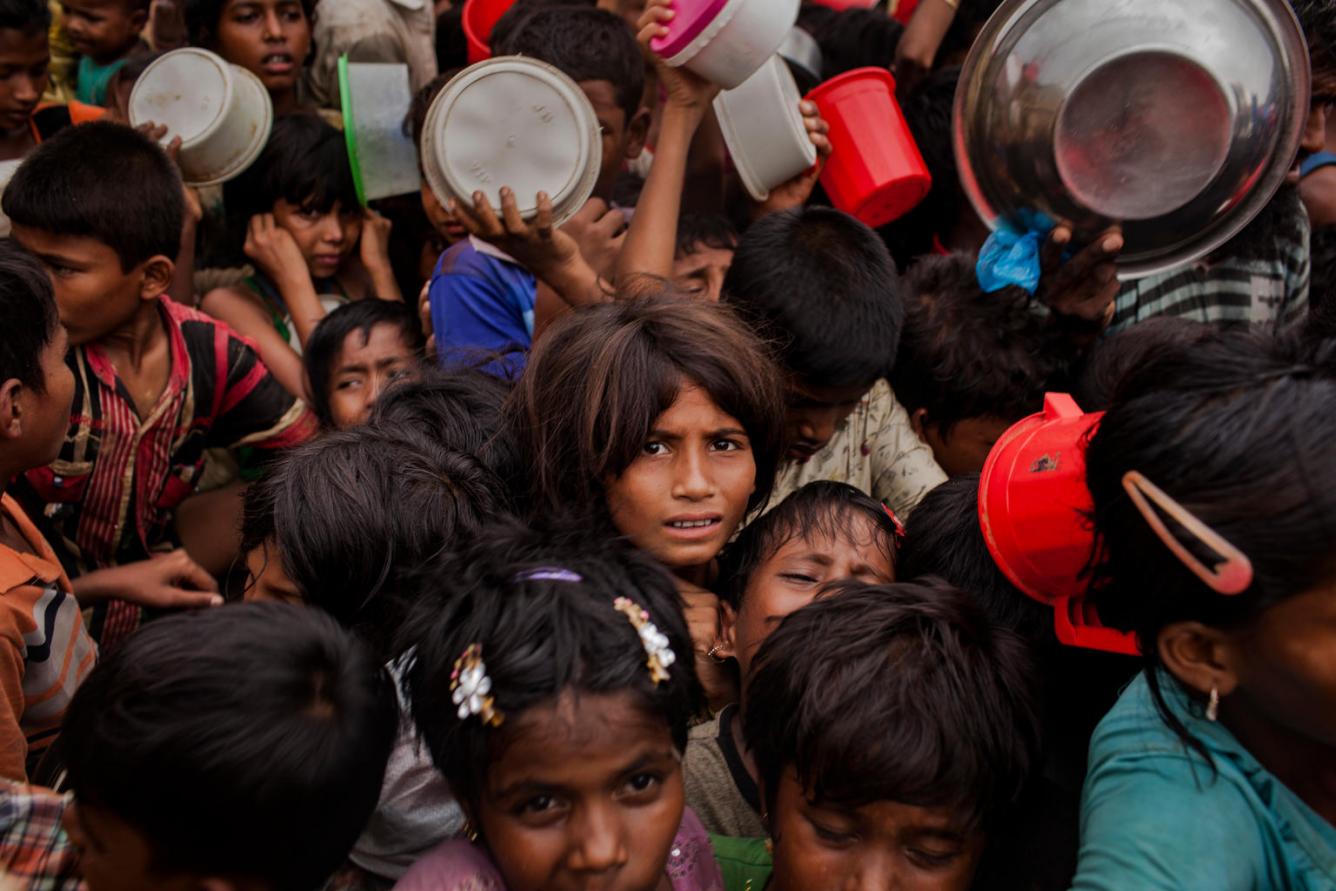 Thousands of Rohingya children join the massive queue for aid in the camps. Young children, particularly those suffering from malnutrition, are especially vulnerable to illnesses including diarrhoea and acute respiratory infections.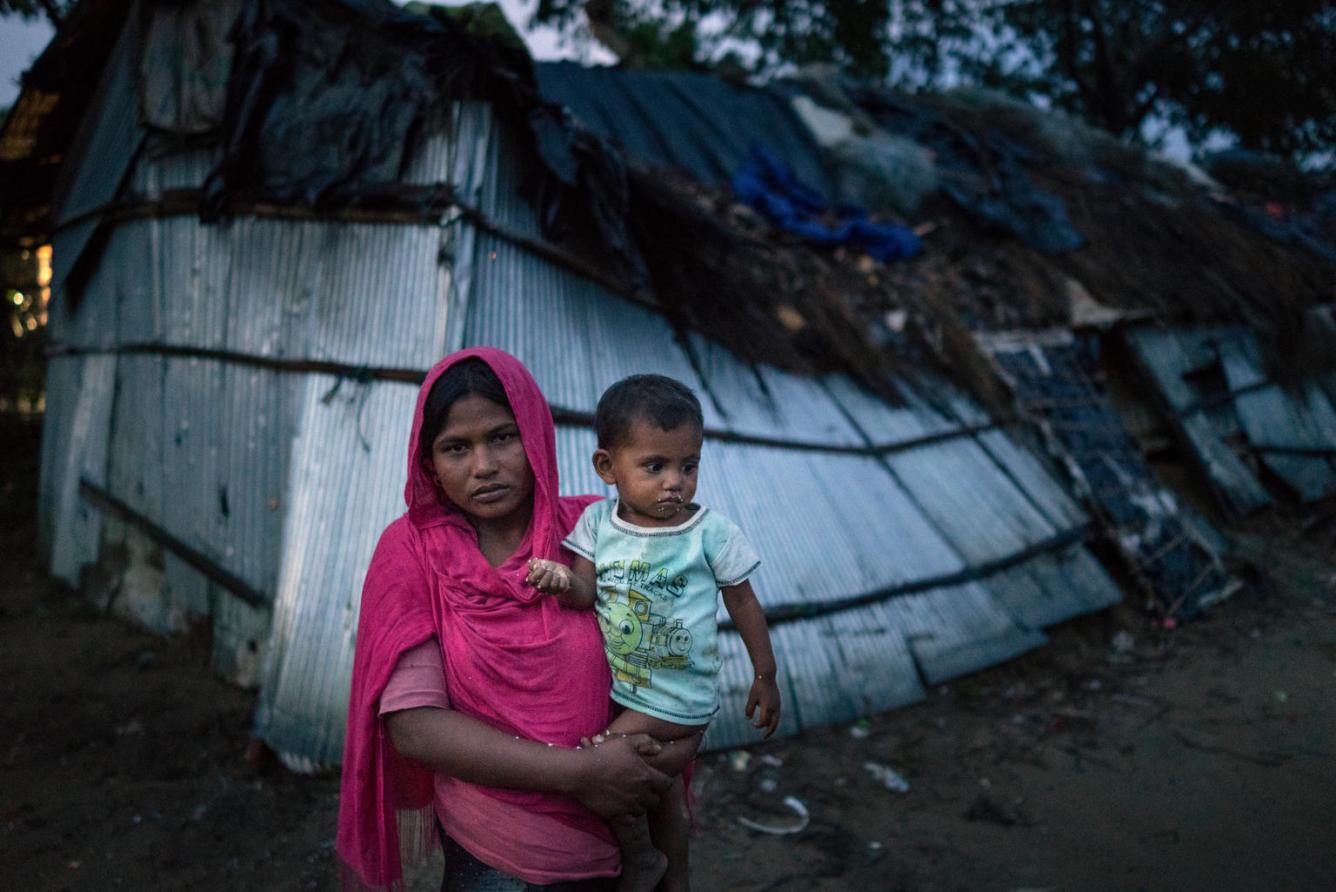 Manohara escaped from extreme violence in Myanmar, carrying her baby all the way to Bangladesh. Then strong winds and heavy rains collapsed the only shelter she had.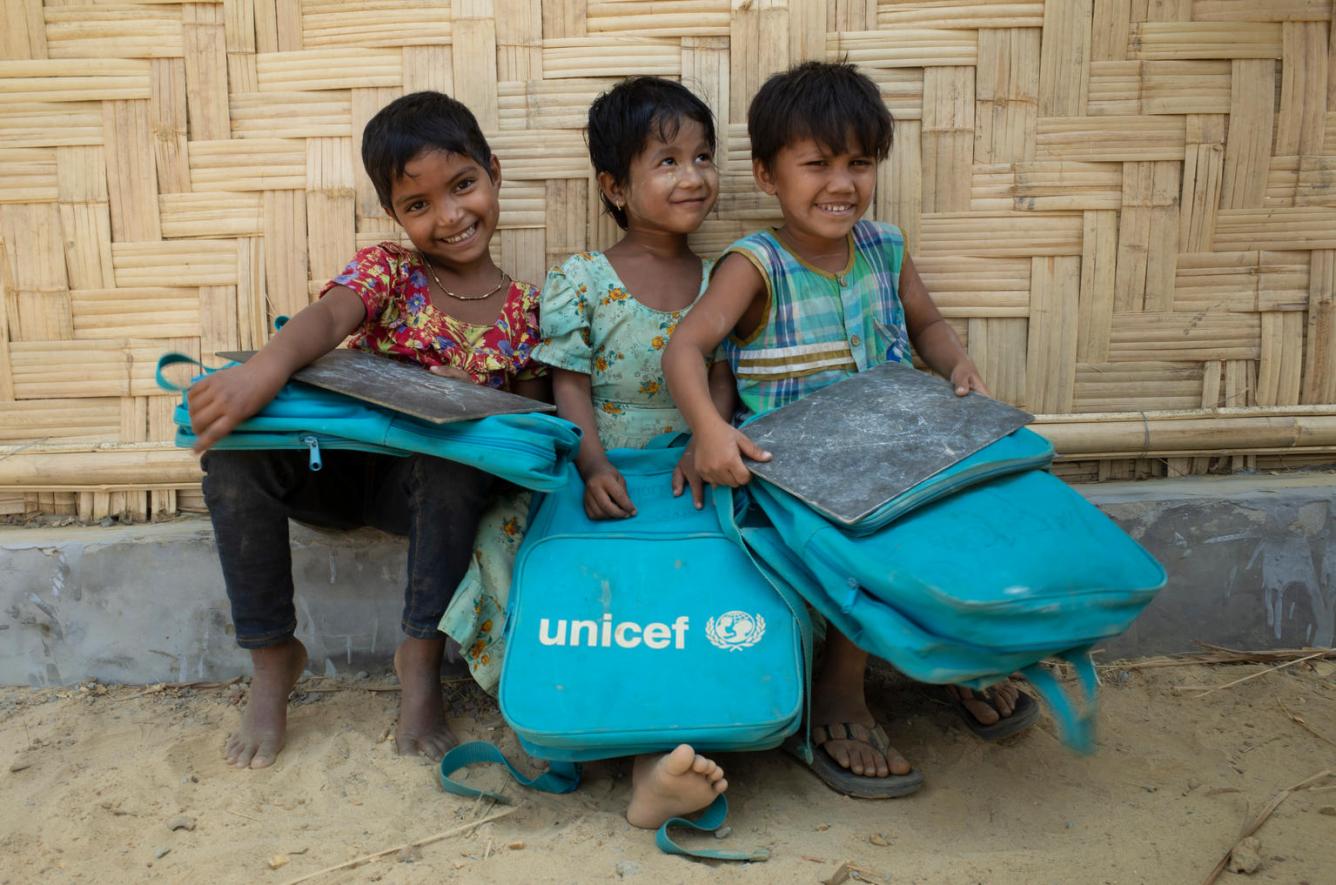 Half a million children live in the Rohingya refugee camps and that's why UNICEF has been on the ground in them since day one. As well as providing girls and boys with clean water, vaccinations and safe spaces to play in, we are determined to see they receive the education that every child deserves. So far we've set up 1,200 learning centres in the camps, in which almost 140,000 children are enrolled. But we need to do much more to make sure that all children in the camps receive a decent education. We're now working on a new learning framework to provide quality education and life-skills for every Rohingya child, especially girls and adolescents who are at risk of being excluded.
Rohingya children are facing the double emergency of displacement and natural disaster. We won't let them face it alone.