Join us for a special event in Calgary
The annual UNICEF Water for Life Gala is one of Calgary's premier charity events with a delicious four course dinner, sensational auction items and spectacular entertainment.
Water is an essential right and a vital need and although significant improvements have been made, globally more than 663 million people still lack access to a safe drinking water source. With the generous support of many donors, UNICEF leads innovative initiatives to bring life-saving water to all children.
Event Time and Date
Saturday, October 3, 2020
Location
Hyatt Regency Calgary
700 Centre Street SE
Calgary, AB T2G 5P6
Chair and Patrons
Honorary Chair
Brett Herman – President & CEO, TORC Oil & Gas Ltd.
Patrons Council
Alister Cowan – Executive VP & CFO, Suncor Energy
Camille Devine McCreath – Actor, Host & Community Leader
Kent Ferguson – Co-Head, Canadian Energy, RBC Capital Markets
Anthony Giuffre – CEO & Partner, Avenue Living Core Trust
Curtis Lester – Partner, KPMG
Jeff Lyons – Partner, National Leader Oil & Gas, Deloitte
Tamara MacDonald – UNICEF 25th Team Member
Patrick Maguire - Vice Chair & Calgary Managing Partner, Bennett Jones LLP
John Nasser – President, Victory Majors Investments Corporation
Leigh Peters – CEO, L. J. Peters Warehouses Ltd.
Randy Pettipas – President & CEO, Global Public Affairs
Sue Riddell Rose – President & CEO, Perpetual Energy Inc.
Vik Saini – President, Take Flight Group
Geeta Sankappanavar – Co-Founder & President, Grafton Asset Management
Reynold Tetzlaff – National Energy Leader, PricewaterhouseCoopers LLP
Peter Wallis – President & CEO, Peter Wallis Consulting
Penny Whitlock – Community Leader
Goal
To raise $1,000,000 in support of clean, safe water.
How
Tables are available as follows:
Champion: $50,000
Innovator: $30,000
Protector: $20,000
Advocate: $10,000
Collaborator: $5,000
Or... Make an Online Donation
You can support the Calgary Life Gala by donating online.
Or... Buy a Water Pump for a Community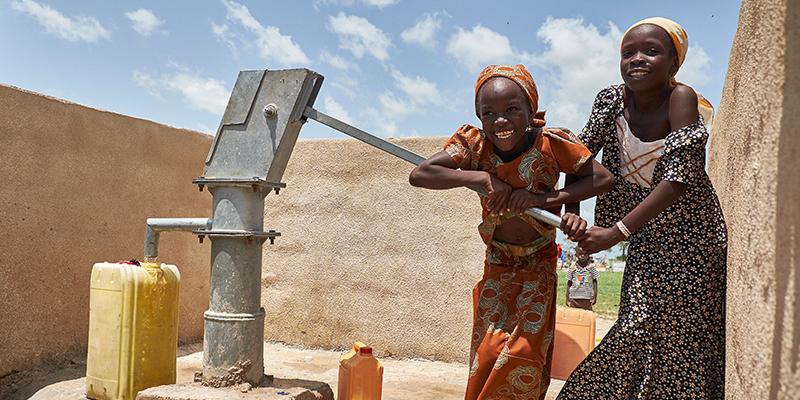 $580
This gift provides one water pump to improve the lives of 150 children in a local community. A local water source means girls who typically miss school to collect water will have a chance at an education and a brighter future. The water pump is a gift that will continue to give for up to 10 years, supplying clean water for drinking, bathing and household.
Event Representative
Holly Davidson
Manager, National Events
Please contact Holly for more information: