UNICEF Water for Life Virtual Gala
The UNICEF Water for Life Gala in Calgary will take place virtually on November 6, 2021, bringing the community back together in a safe way to support the world's children. The evening will include an engaging and interactive program, goodies delivered to your home if you are located within Calgary city limits, and an amazing auction showcasing over 150 items to bid on.
Children urgently need our help. The fallout from COVID-19 has reversed years of progress on children's rights, and has amplified the need to continue UNICEF's important work focused on safe water, sanitation and hygiene – which also enables access to education. In Uganda specifically, UNICEF continues to lead innovative, life-saving initiatives that also enable improved access to secondary education for adolescent girls. The solidarity of the Calgary community in supporting these programs in Uganda is more important than ever. 
Online Auction
The online auction is open for bidding October 22 until November 6 at 9:00 p.m. MT. Follow this link to bid on 125+ exceptional items!
Join Us
Saturday, November 6, 2021
6:30 – 8:00 p.m. MT
Location
From the comfort of your home
Virtual tables are available as follows:
Innovator: $30,000
Protector: $20,000
Advocate: $10,000
Collaborator: $5,000
To purchase a table or individual tickets, make a donation, or learn about opportunities for in-kind sponsorship for the UNICEF Water for Life Virtual Gala, please contact:
Holly Davidson
Manager, National Events
hdavidson@unicef.ca
(587) 324-5084 
 
WATER PUMP
A single water pump can change the lives of 150 children in a local community and helps improve overall health and sanitation. The water pump is a gift that will continue to give for up to 10 years, supplying clean water for drinking, handwashing, bathing and household use. This is particularly important during a global pandemic, as we know that hand hygiene is a life-saving front line of defense in the fight against the virus. Additionally, a local water source means that girls who typically miss school to collect water will have their right to an education fulfilled, and a chance at a brighter future. Clean water saves and transforms lives!
SPONSORS
We would like to gratefully acknowledge our generous sponsors.
$30,000


$20,000

Event Box Sponsors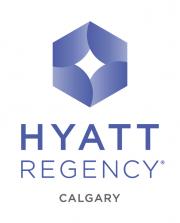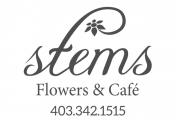 UNICEF Water for Life Gala Committee
Honorary Chair
Brett Herman - Corporate Director and Philanthropist
Patrons Council
Alister Cowan – Executive VP & CFO, Suncor Energy
Camille Devine McCreath – Actor, Host & Community Leader
Kent Ferguson - Co-Head Global Energy, RBC Capital Markets
Anthony Giuffre – CEO & Partner, Avenue Living
Curtis Lester – Partner, KPMG
Jeff Lyons – National Leader, Oil & Gas, Deloitte
Patrick Maguire – Vice Chair & Managing Partner, Bennett Jones LLP
Leigh Peters – Chief of Staff, Giuniper Holdings Inc.
Randy Pettipas – President & CEO, Global Public Affairs
Sue Riddell Rose – President & CEO, Perpetual Energy Inc.
Vik Saini – President, Take Flight Group
Geeta Sankappanavar – Founder & CEO, Akira Impact
Mike Shaikh - Philanthropist & Community Leader
Reynold Tetzlaff – National Energy Leader, PricewaterhouseCoopers LLP
Peter Wallis – President & CEO, Peter Wallis Consulting
Penny Whitlock – Community Leader
UNICEF Water for Life Gala Committee
Andrea Gerencser – Gala Co-Chair
Hanita Simard – Gala Co-Chair
Tayo Adeleke
Erin Basarsky
Lauren Batiuk
Laurel Boyle
Sally Boyd
John Conley
Caley Crisp Remington
Cecile Dash
Diane Davidson
Lauren Dougherty
Lori Dundas
Kristen Evans
Susanne Fox – Auction Co-Chair
Claudio Gagliardi
Natalie Gillespie
Christina Giuffre
Heather Giuffre – Art Co-Chair
Kerrie Hale
Judy Hildebrandt
Heather Jarmain
Jacynthe Jagger – Auction Co-Chair
Oli Kiddell
Tess MacLeod
Nancy McCurdy –  Art Co-Chair
David McKinnon
Louise McLean
Dave McNear
Banafsheh Mehrazma
Jessica Mokos
Samantha Munk
Terry Ollivier
Melissa Ramsay
Julia Sande
Jennifer Sande
Tracey Smith
Nola Stuckert
Penny Whitlock