26th Annual UNICEF Water for Life Gala Calgary
Event Representative
Holly Davidson
National Events Manager
Please contact Holly for more information: SEND EMAIL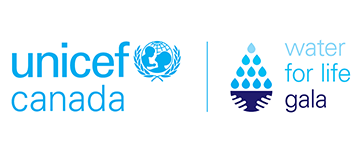 Join us for a special event in Calgary
The Annual UNICEF Water for Life Gala is one of Calgary's premier charity events with a delicious four course dinner, sensational auction items and spectacular entertainment.
Speaker: James Thuch Madhier
James Thuch Madhier is an entrepreneur, speaker, and Founder and Executive Director of the Rainmaker Enterprise, an award-winning social enterprise building a healthy, peaceful, and regenerative planet by implementing solar-powered water infrastructure for consumption and sustainable agriculture in hard-to-reach places.
James' resilience and forward-thinking mindset powered him through war and forced displacement. In 2005, James fled southern Sudan to Kakuma refugee camp in northern Kenya. In the camp, James worked with the UNHCR as a humanitarian field interpreter, often working beyond the call of duty to deliver direly needed services to vulnerable asylum seekers and refugees. James also worked as a community mobilizer for Windle Trust International's Girl Child Education program, mobilizing hundreds of parents to support quality education for girls and increasing girls' enrolment and retention rates in the camp.
Having started his first business at age 10 in his native South Sudan, James brings the same ingenuity today to developing systemic and innovative solutions to the world's most pressing challenges, including climate change and the resulting water crisis. His experiences have driven him to seek and build sustainable, lasting and empowering solutions.
James works from the high-level, advising global leaders and as a current board member of the Humanitarian Grand Challenge, to the grassroots, sparking intergenerational leadership and systemic change. For his lifelong commitment to inspiring innovation, collaboration, and systems change through visionary leadership, James has received several awards, including Water Canada's Young Professional and Water Steward of the Year, Regional Finalist of the UN Environment Programme's Young Champions of the Earth Award, the Resolution Project Fellowship, the Ontario Council of International Cooperation's Global Change Maker Youth Ambassador, and the European Commission's Future Leader award. James is currently completing a degree in Peace, Conflict and Justice Studies at the Munk School of Global Affairs within the University of Toronto.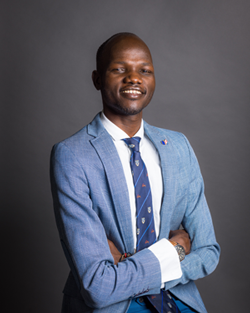 Honorary Chair
Sue Riddell Rose – President & CEO, Perpetual Energy Inc.
Patrons Council
Alister Cowan – Executive VP & CFO, Suncor Energy
Rollie Cyr – Vice President Sales, Calgary Flames
Kent Ferguson – Co-Head, Canadian Energy, RBC Capital Markets
Leslie L. Fryers, Q.C. – Executive Vice President, Law, Castleavery Merchants Inc.
Anthony Giuffre - CEO & Partner, Avenue Living
Brett Herman – President & CEO, TORC Oil & Gas Ltd.
Amy Johnson – General Manager, Hyatt Regency Calgary
Curtis Lester – Partner, KPMG
Tamara MacDonald - Senior Vice President Corporate & Business Development, Crescent Point Energy
Jamie Macoun - Wealth Seven, Business Development
Mary Moran - President & CEO, Calgary Economic Development
John Nasser – President, Victory Majors Investments Corporation
Leigh Peters – CEO, L. J. Peters Warehouses Ltd.
Randy Pettipas – President & CEO, Global Public Affairs
Vik Saini – President, Take Flight Group
Geeta Sankappanavar - Co-Founder & President, Grafton Asset Management
Perry Spitznagel, Q.C. – Managing Partner & Vice-Chair, Bennett Jones LLP
Reynold Tetzlaff – National Energy Leader, PricewaterhouseCoopers LLP
Peter Wallis – President & CEO, Van Horne Institute
Penny Whitlock – Community Leader
2018 Calgary Gala Art Gallery
Goal
To raise $1,000,000 in support of clean, safe water.
How
Tables are available as follows:
Champion $50,000
Innovator $30,000
Protector $20,000
Advocate $10,000
Collaborator $5,000
Or... Make an Online Donation
You can support the Calgary Life Gala by donating online.
Or... Buy a Water Pump for a Community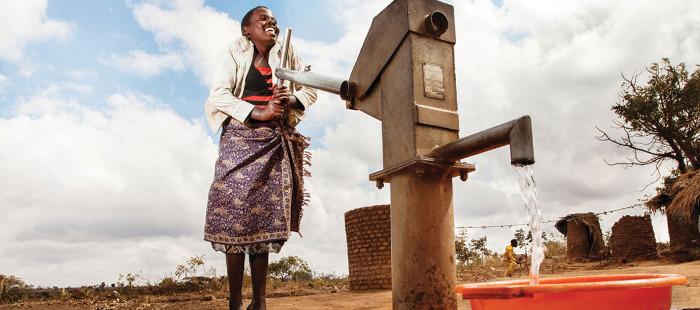 $560
This gift provides one water pump to improve the lives of 150 children in a local community. A local water source means girls who typically miss school to collect water will have a chance at an education and a brighter future. The water pump is a gift that will continue to give for up to 10 years, supplying clean water for drinking, bathing and household.
Corporate Sponsors
Joe & Mary Giuffre

Deloitte
RBC Capital Markets
Shaw Communications Inc.