JOIN UNICEF FOR THE 2022 CALGARY WATER FOR LIFE GALA!
UNICEF Canada's 30th Annual UNICEF Water for Life Gala will take place on October 29, 2022, bringing the Calgary community back together to support the world's children.
Savour a four-course dinner, bid on sensational auction items and enjoy spectacular entertainment. The Water for Life Gala is UNICEF Canada's premier fundraising event.
The fallout from COVID-19 has reversed years of progress on children's rights, and has amplified the need to continue UNICEF's important work focused on safe water, sanitation and hygiene – which also enables access to education. The solidarity of the Calgary community in supporting these life-changing programs is more important than ever. 
Through the generosity of our donors, UNICEF leads innovative initiatives to bring safe water to all children.
Online auction
The online auction is live from October 20 at 12:00 p.m. to October 29 at 10:45 p.m. View our auction to bid on an amazing selection of items and packages. With 160+ items including wonderful getaways, electronics, beautiful jewelry to something special for your home, there truly is something for everyone! You don't need to attend the Gala to participate in our auction.
EVENT DATE
Mark your calendars for Saturday, October 29, 2022.
Location
Hyatt Regency Calgary
700 Centre Street S
Calgary, AB  T2G 5P6
WAYS TO SUPPORT UNICEF'S WATER FOR LIFE GALA CALGARY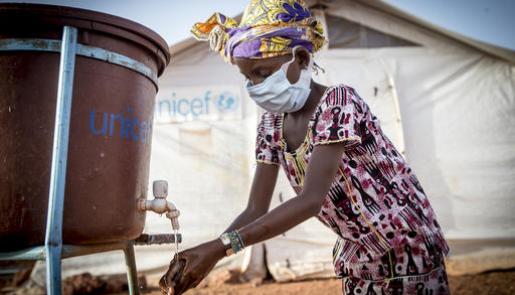 Make a donation to help bring safe water to all children.
Donate Now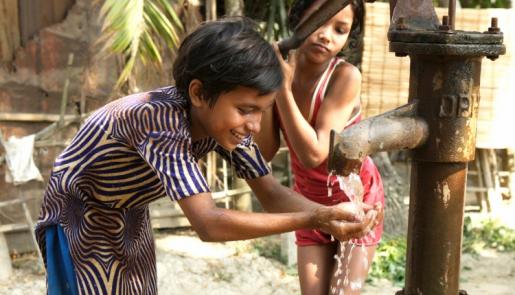 A single water pump can change the lives of 150 children in a local community and helps improve overall health and sanitation. The water pump is a gift that will continue to give for up to 10 years, supplying safe water for drinking, handwashing, bathing and household use. A local water source means that girls who typically miss school to collect water will have their right to an education fulfilled, and a chance at a brighter future.
Purchase a Water Pump