JOIN UNICEF FOR THE 2023 CALGARY WATER FOR LIFE GALA!
UNICEF Canada's 31st Annual UNICEF Water for Life Gala will take place on November 4, 2023, bringing the Calgary community together to support the world's children.
Savour a four-course dinner, bid on sensational auction items and enjoy spectacular entertainment. The Water for Life Gala is UNICEF Canada's premier fundraising event.
The fallout from COVID-19 has reversed years of progress on children's rights, and has amplified the need to continue UNICEF's important work focused on safe water, sanitation and hygiene – which also enables access to education. The solidarity of the Calgary community in supporting these life-changing programs is more important than ever. 
Through the generosity of our donors, UNICEF leads innovative initiatives to bring safe water to all children.
EVENT DATE
Mark your calendars for Saturday, November 4, 2023.
Location
Hyatt Regency Calgary
700 Centre Street S
Calgary, AB  T2G 5P6
PURCHASE A TABLE
Tables are available as follows
Champion: $50,000
Innovator: $30,000
Protector: $20,000
Advocate: $10,000
Collaborator: $7,500
To purchase a table or individual tickets, make a donation, or learn about opportunities for in-kind sponsorship for the UNICEF Water for Life Gala, please contact:
Holly Davidson
Manager, National Events
hdavidson@unicef.ca
1 800 819 0889 ext. 8204
Donations and cheques for table purchases can be sent by mail to the UNICEF Canada office located in Calgary:
UNICEF Canada
Attn: Holly Davidson
B001, 1716 – 16 Avenue NW
Calgary, AB T2M 0L7
Photo Gallery
Take a walk down memory lane as you look back at the past 30 years of the Gala. View the photo gallery!
WAYS TO SUPPORT UNICEF'S WATER FOR LIFE GALA CALGARY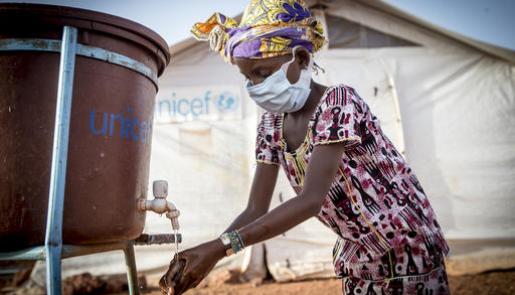 Make a donation to help bring safe water to all children.
Donate Now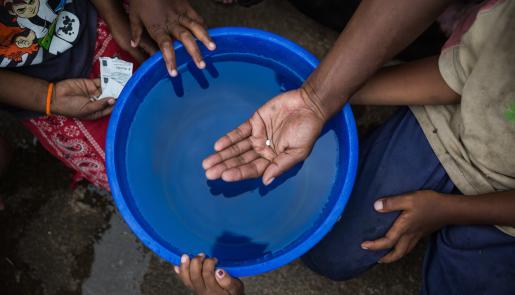 This life-saving gift will help provide 1,233 children with clean water for one year.
SHOP NOW