Partnering to Save Lives
UNICEF and Canada have a long history of partnering to improve the health and wellbeing of children around the world. The Government of Canada has consistently been one of the top 10 donors of UNICEF. In 2015, Canada was amongst the top 10 donors to UNICEF's emergency responses, contributing more than US$74 million. In 2014, Canada contributed US$14.6 million to UNICEF's core resources, and US$174.4 million to UNICEF's development and emergency responses.
Canada is funding projects that address some of the most urgent needs of women and children in the areas of healthcare and immunization, nutrition, education, emergency relief, and protection from violence and harm.
Global Affairs Canada leads Canada's international efforts to reduce poverty in developing countries and provide humanitarian assistance to vulnerable people in crisis.
Global Affairs Canada-UNICEF Impact: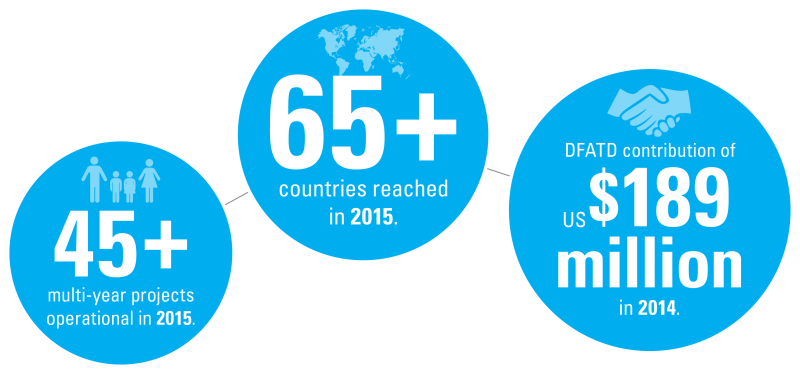 For an up-to-date list of current projects, visit Global Affairs Canada's International Development Project Browser.