With the number of confirmed COVID-19 cases continuing to grow rapidly and more and more countries introducing exceptional actions to slow the spread of the virus, regular routines are often being interrupted, including those of and for children and teenagers. The number of children and adolescents not attending schools because of the outbreak is on the rise.
As of March 20th – according to UNESCO monitoring – 114 countries have closed schools and educational institutions nationwide, impacting more than 890 million students. That's more than half of the world's students. 
Many families around the world are working to build new routines for children in this time of uncertainty, to both help them transition back when regular routines resume and to restore a sense of normalcy in their day to day lives.
Luka is eight years old and attends the second grade in Connecticut, United States of America. Since March 13, his school has been closed, but teachers and government took precautions by providing families with home-based learning materials and assignments. Luckily for Luka, both his parents are both currently teleworking and able to support him in completing his second grade assignments from home.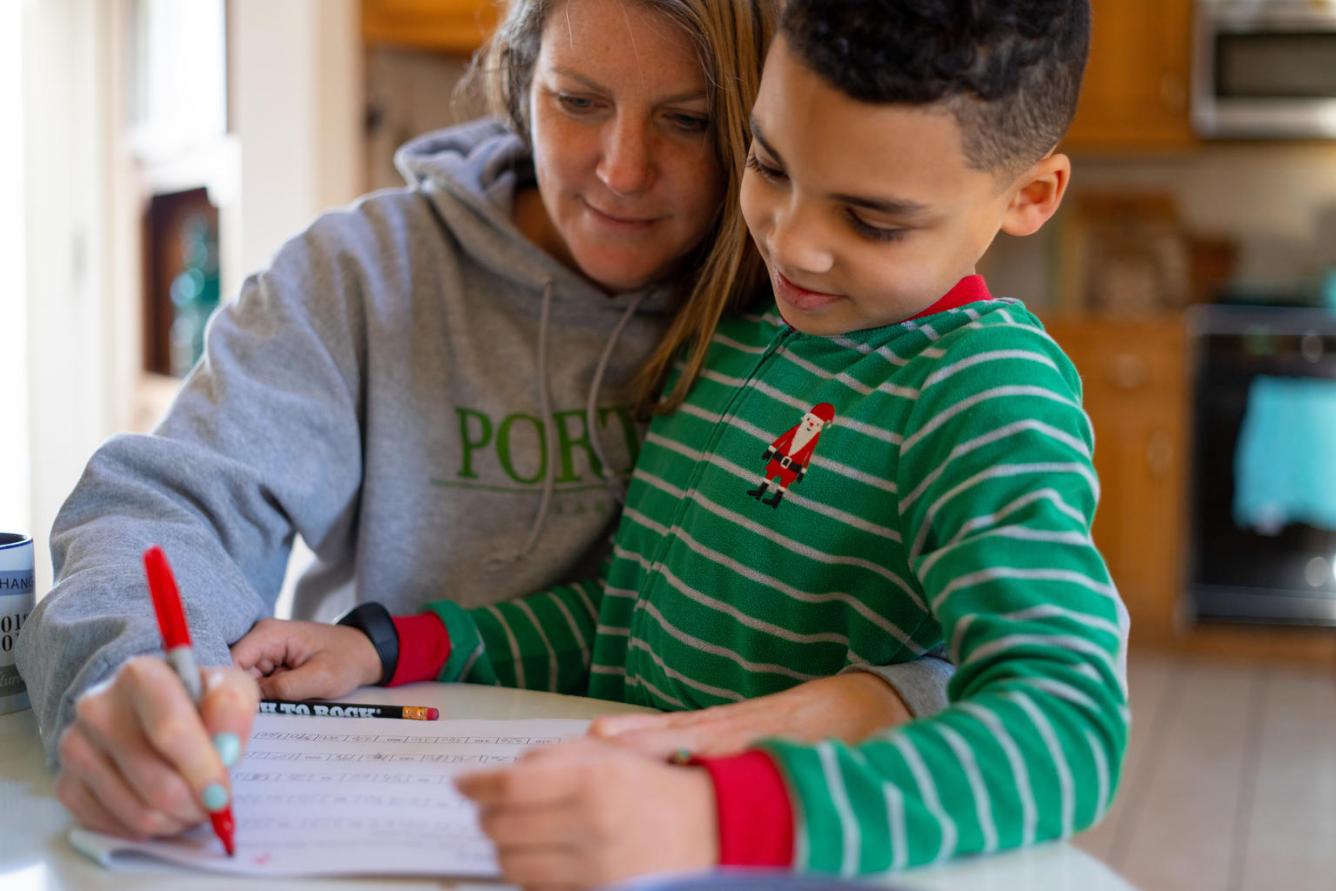 Luka works on a mathematics assignment at home with help from his mother, Sophia. Asked how it felt to study in his pajamas instead of being in school with his teachers and classmates, Luka tells us "I miss Charlie" (his best friend at school).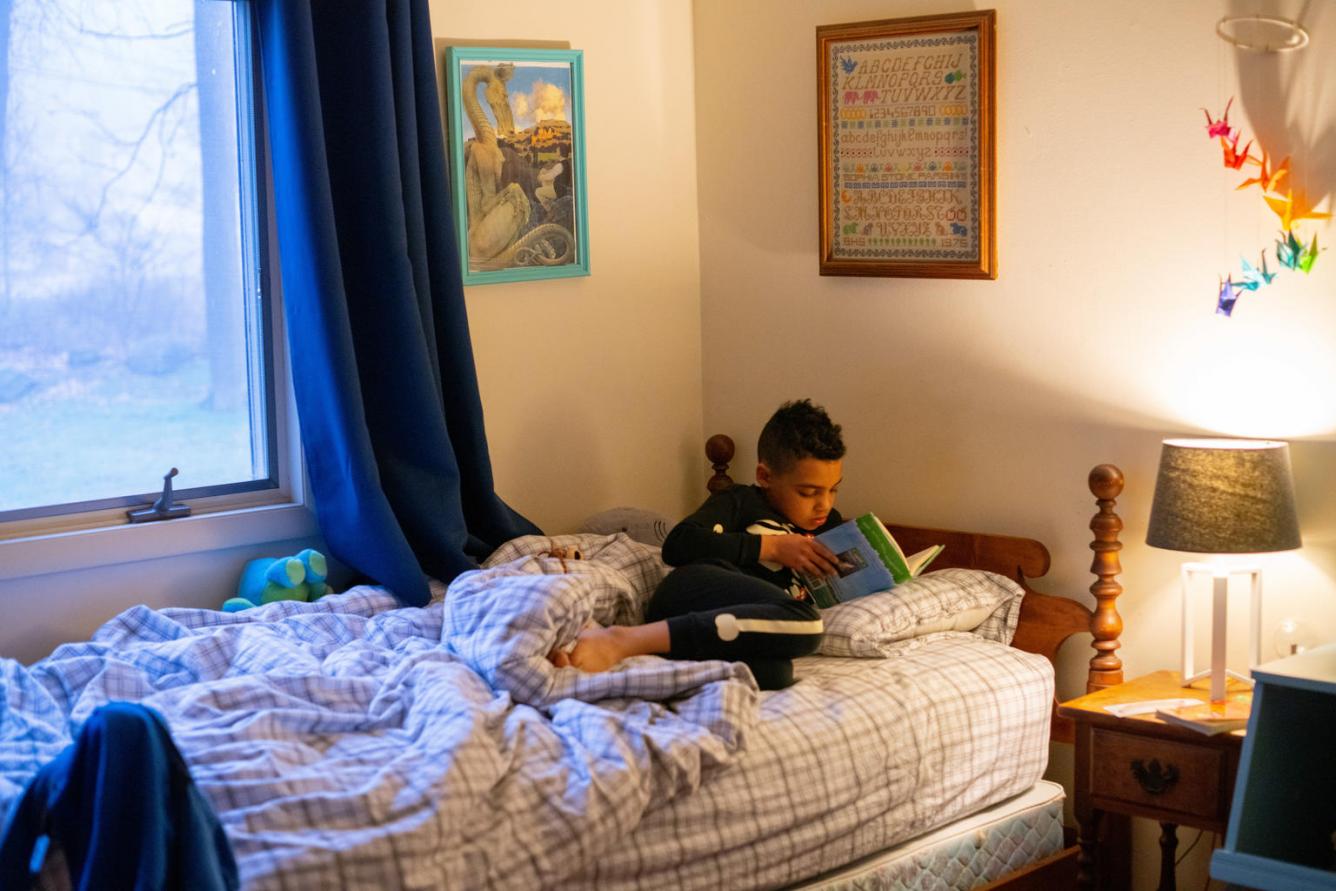 On the morning of his second day of distance learning, Luka reads in bed, before beginning the rest of his lessons. Since starting second grade, Luka has developed a profound love of reading which his parents are supporting him in continuing to develop, even while out of school.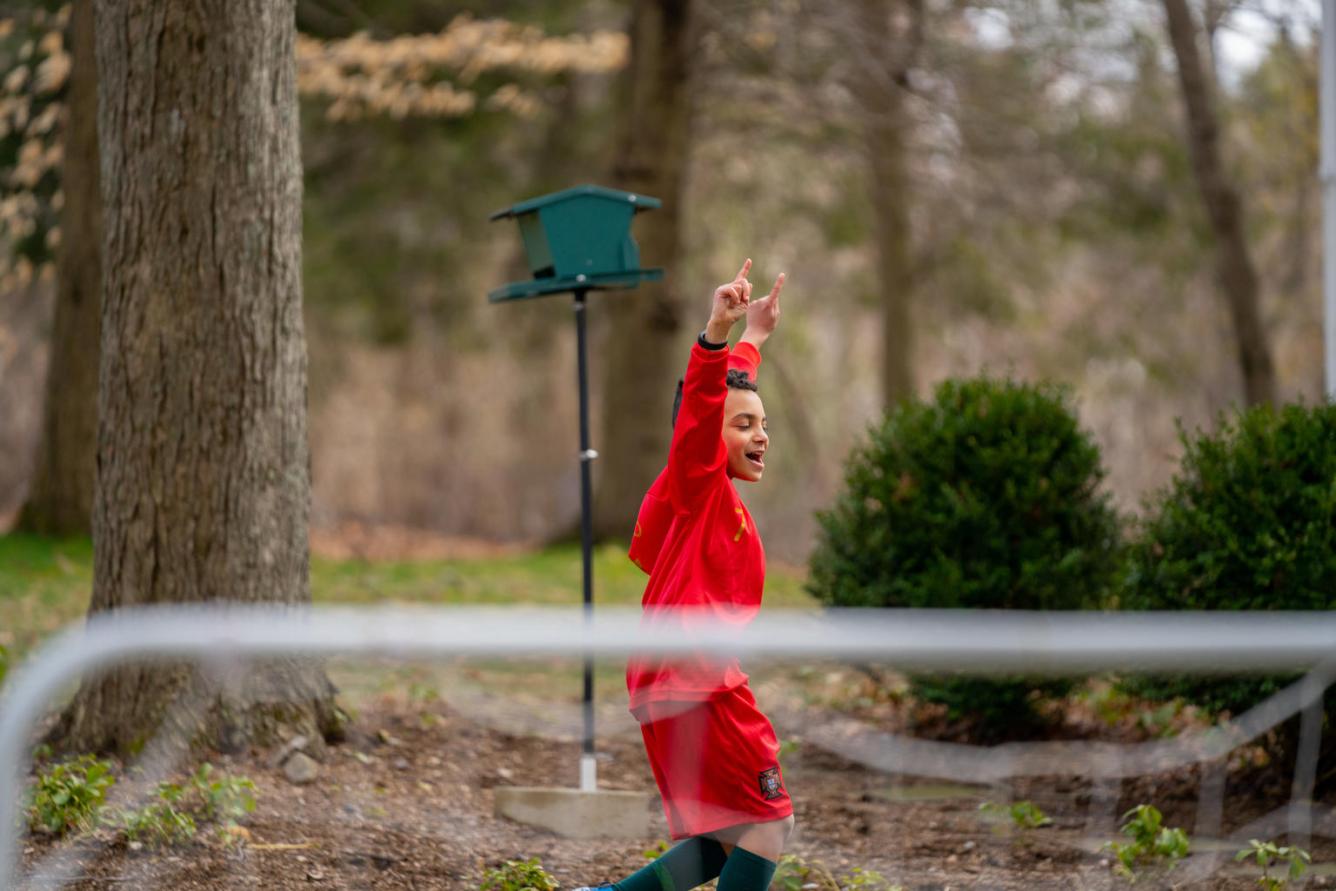 Taking a break from lessons, Luka celebrates scoring a goal while playing soccer with his mom Sophia in the family's backyard.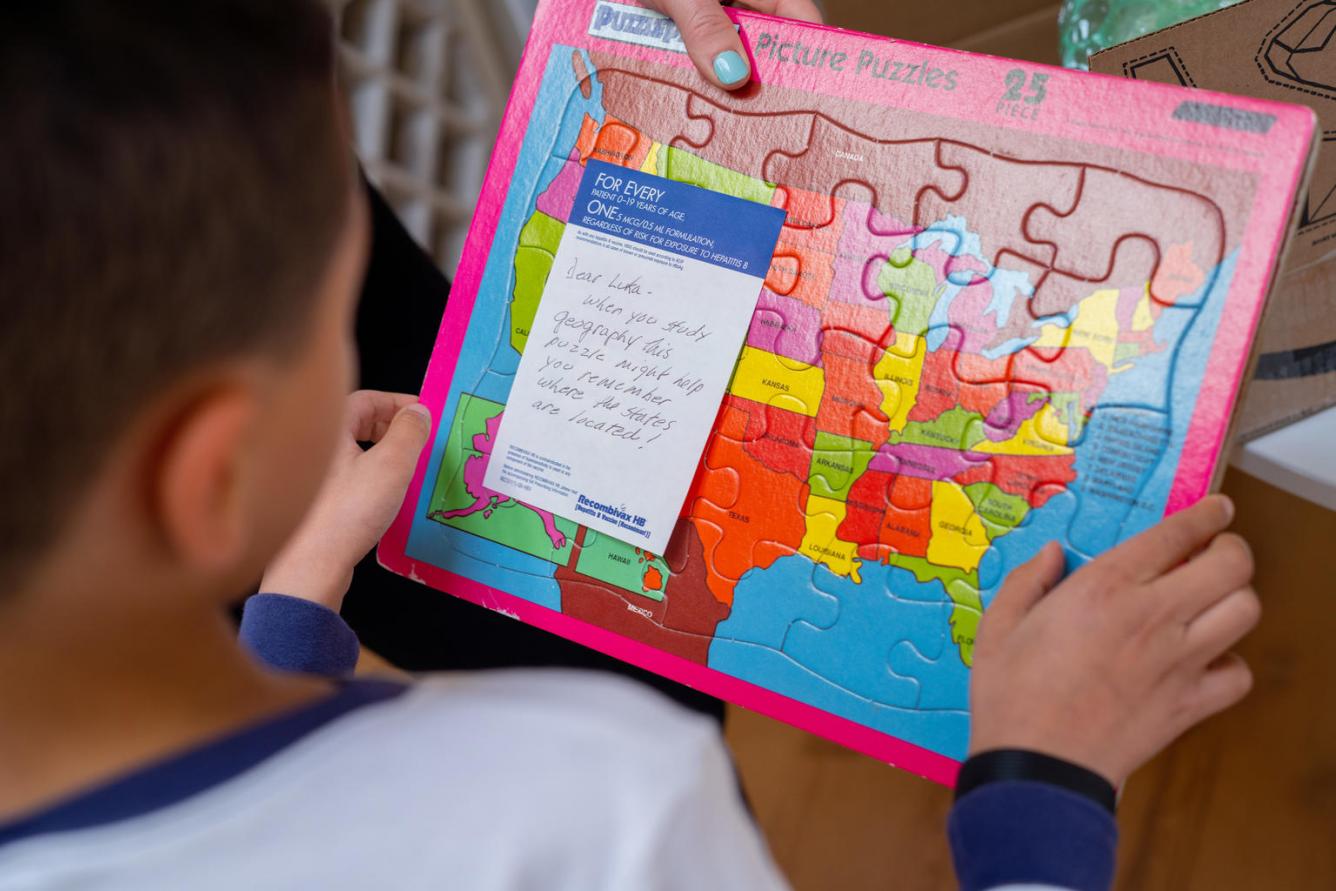 To help with his distance learning, Luka's grandparents have sent a care package of fun, educational materials for Luka. His grandmother picked out a puzzle map of the United States and included a note which reads "Dear Luka, when you study geography this puzzle might help you remember where the states are located!"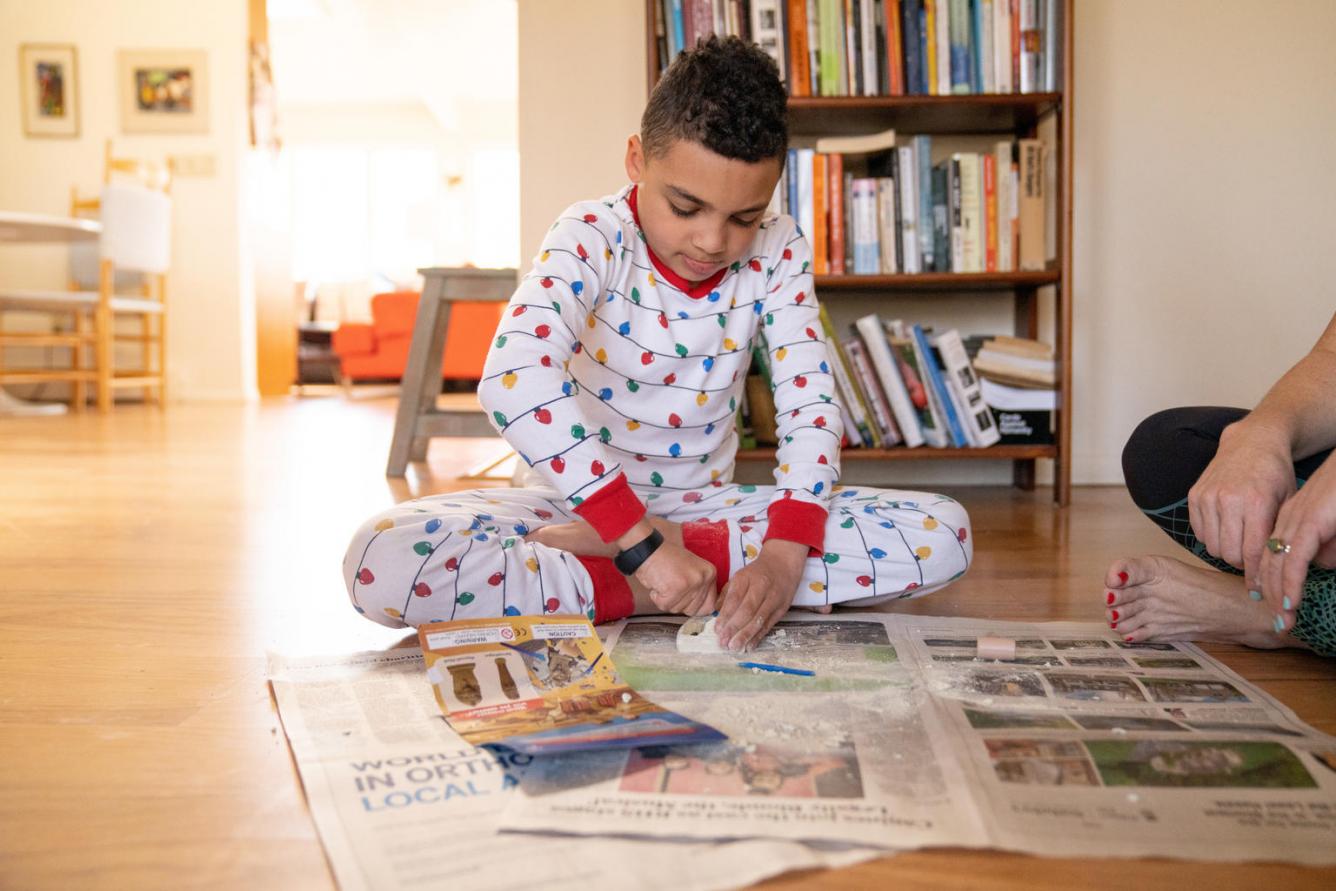 Luka takes a break from his scheduled lessons to play with another part of the care package sent to him by his grandparents; an "Egypt Dig Kit" subscription. "[I'm] being a scientist here," Luka says. "Digging in the dirt."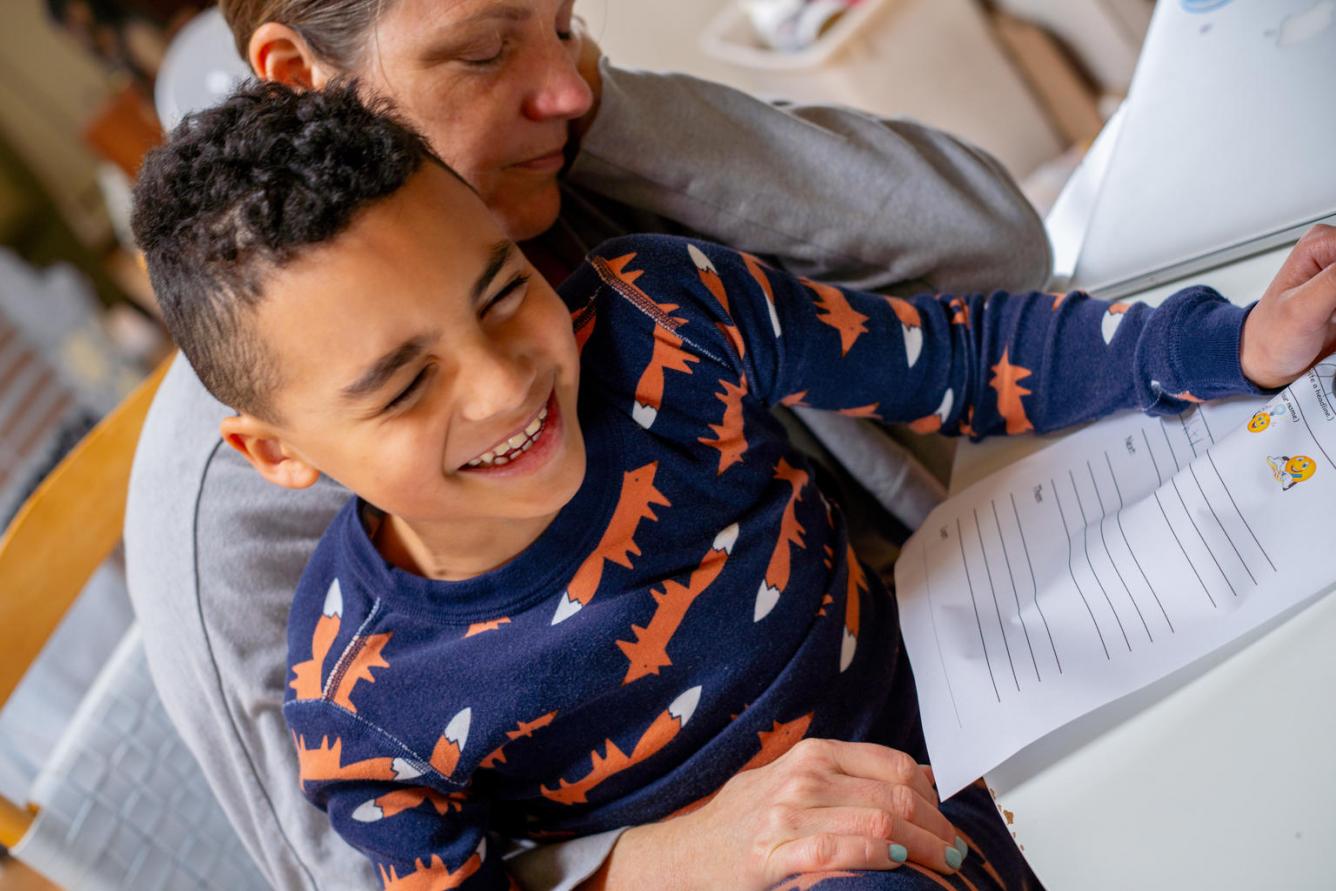 Even though he's working from home, Luka is still like every other 8 year old and can't help a moment of silliness while working on a book report with his mom, Sophia.
With schools across Canada closing in response to the COVID-19 pandemic, UNICEF Canada has created guidelines for child and youth support that we sent to all provincial premiers as well as Federal Minister of Finance Bill Morneau. Read our recommendations here >>