Vietnamese parents are grappling with mixed emotions as they work with the new normal that is parenting during COVID-19.
The first COVID-19 case in Vietnam was reported at the end of January, 2020. As of March 24, Vietnam has recorded an additional 123 cases; a low figure which many attribute to the early and swift actions of the Vietnamese government, including the decision to close all schools in the country in early February, shortly after Tet - the Vietnamese lunar new year holiday.
"Keeping the children safe at home is necessary during periods of high risk of transmission," says Le Nguyet, a mother of two school-aged children. But for most parents, she adds, safekeeping comes with a challenge.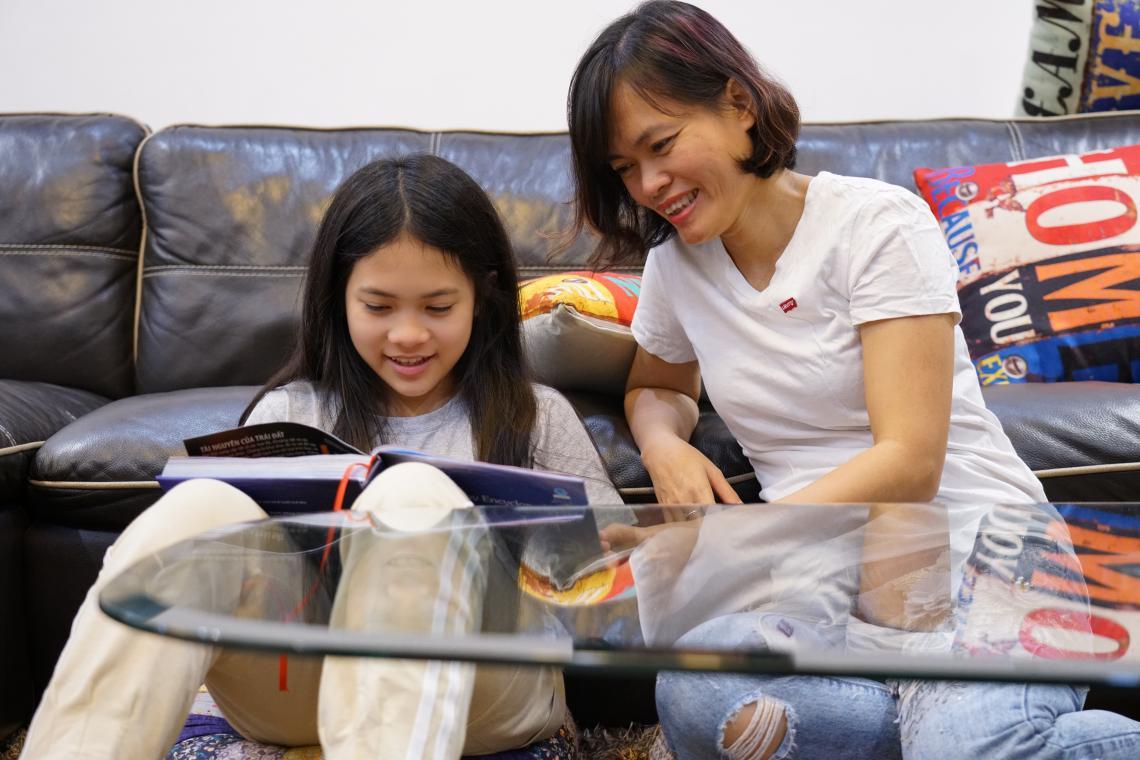 Calling this period "a special and involuntary holiday," Nguyet and other parents are juggling full-time jobs and caring for their children at home. Many rely on relatives and grandparents during the day. For those living in cities with relatives in the countryside, children have been sent there. For others without support networks, elder children take care of their siblings under distant parental supervision. Some others are left with no choice but to take leave without pay or even quit their job to accommodate this life-changing experience.
Resilient under the worst of circumstances, Nguyet described herself as fortunate. A university teacher, she is able to work from home.
"As school closures entered the second week, it occurred to me that this situation may continue. That's when it hit me. The sooner we adapted to the situation, the better."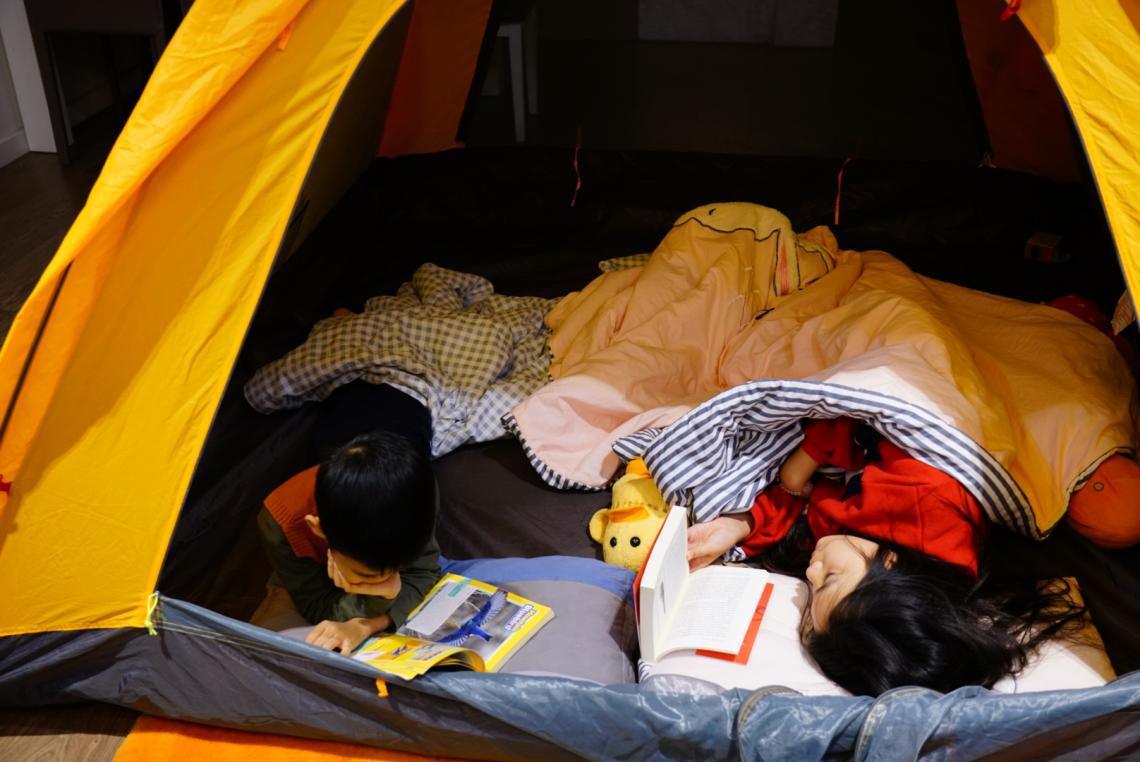 Focused on making "lemonade out of  lemons" and determined that the children would not recall this period with "fear and boredom," Nguyet has found it useful to ask the children to make a daily schedule that includes homeschooling with lessons from their teachers. Designing their days gives them a sense of purpose and teaches them basic planning and adaptability. "Their timetables are filled with activities. There are times for reading, learning how to cook or helping with housework. We also play games, such as mind mapping exercises by listing all the provinces in the country, starting with those that they have been to, then moving on to naming countries in the world. In the morning, they get up early to make breakfast for everyone, eager to start their day."
"There are many things that children can do, play and learn at home," she says. "Most importantly, it's  an opportunity for parents and children to bond."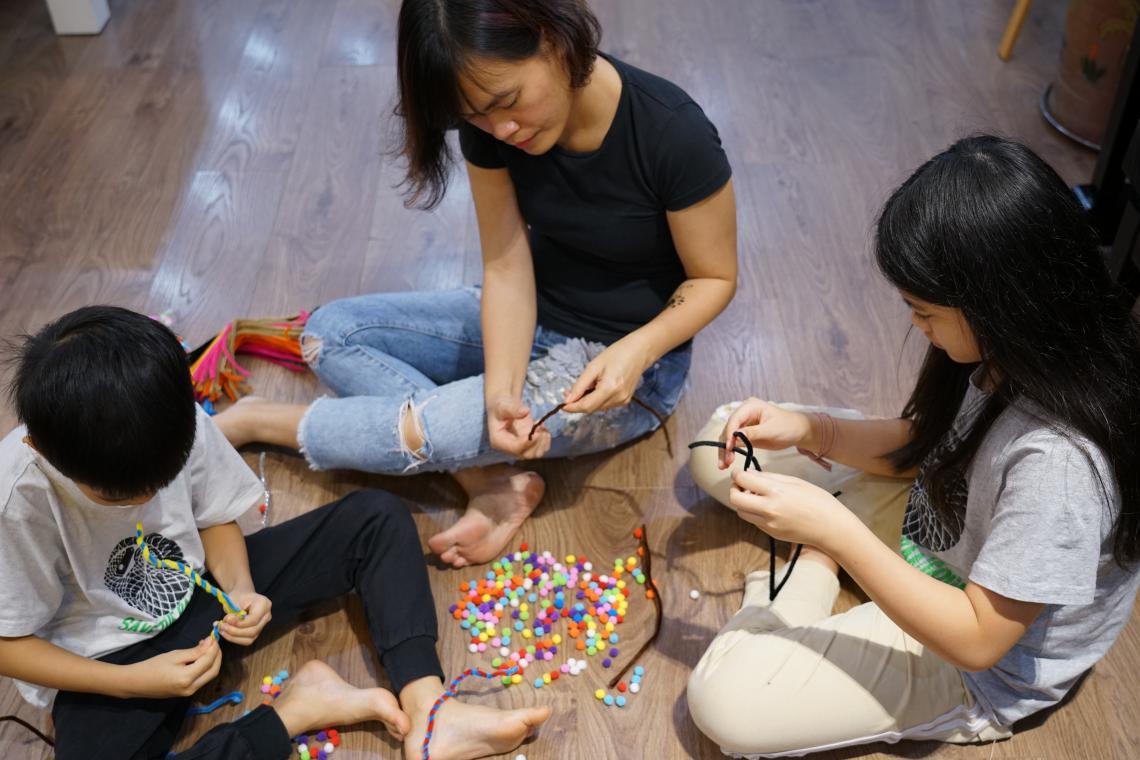 Her daughter, Nguyet Linh, a teenager who is motivated by climate change causes, has incorporated a series of learning sessions on wildlife and planet earth into her daily schedule. At the moment, she is fascinated with pangolins. Prior to the stay-at-home period, she helped raise funds for the Save Vietnam Wildlife by selling their stickers, bags and T-shirts in her neighbourhood.
These days, three times a week, she and her little brother venture into their neighbourhood to pick-up garbage littered on their streets. She hopes that soon, she'll be able to move around with care and do more to save the environment.
In the evening, when their father returns home from work, the family gathers to play a game, watch TV or go for a walk. 
"Finding strength in the local community is important at this time. Without proper care and guidance, the children might be left unattended or free to spend their days on the Internet without supervision," Nguyet adds. 
In the rural areas of Viet Nam, we see a different perspective. There, most parents are farmers and their work days are under the harsh glare of the sun, children accompany their parents to work, hiding in the shade of the trees or playing around.
"It's hard to work and watch them at the same time," a Ba Na ethnic minority mother, Nu, shared. "It is even harder when they feel unwell and still have to come to the field. There are days when I have to choose between work and staying at home to take care of them."
Putting aside the devastating economic impact sweeping across the country, Vietnamese parents are doing their best to adapt to the new normal. As Nguyet and Nu both agree and demonstrate – parents are invincible when it comes to their nurturing nature.