"I will not stop working until illiteracy among children in my village is eliminated," says Mr. Ahmad Alshawi, principal of Reyad Hamoud School, standing among students in the schoolyard.
Only a few months ago, they would be standing amidst rubble and debris.
Reyad Hamoud was the only school in Maheen, a remote village in southern rural Homs, welcoming around 550 students in 17 classrooms. Back in 2015, violence escalated forcing most children and their families, including teachers, to flee.
"Overnight, almost everyone fled, and the village became like a ghost town," recalls Alshawi.
"Children who ended up in cities were the lucky ones because they were able to continue their learning, unlike those who fled to Rukban camp in the eastern desert and were forced to give up on their learning," he explains.
Following respite in violence, families started returning to the war-ravaged village amidst a lack of basic services, to find their homes, the school and all infrastructure severely damaged.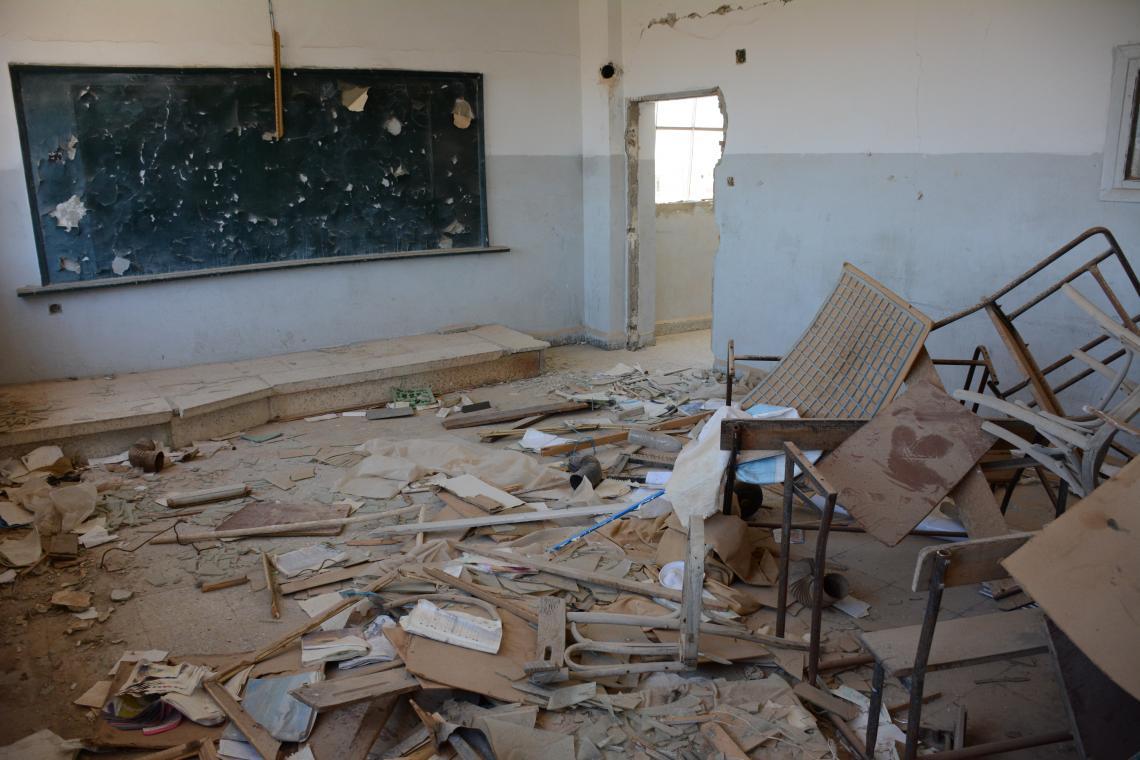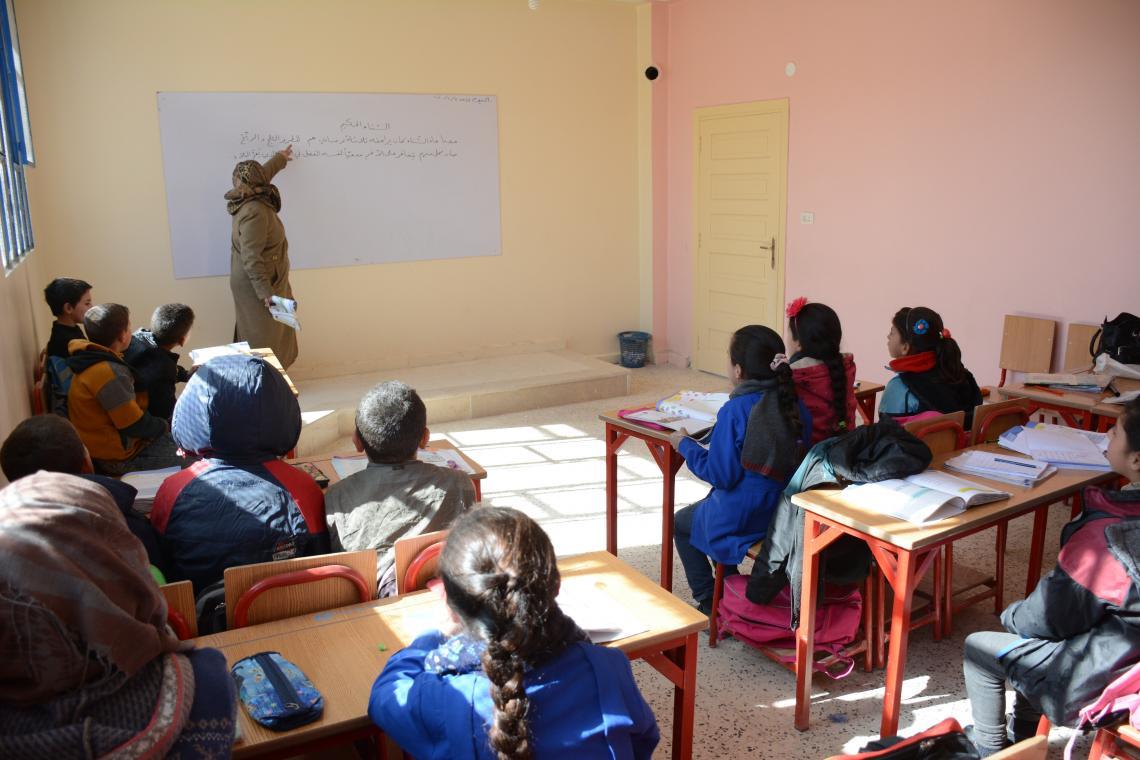 Alshawi was among the first to return to Maheen. Despite the destruction, he was determined to help the children of the village continue their learning.
"I was willing to reopen the school even if for one student, let alone ten!"
In the beginning Alshawi taught the children himself using UNICEF school-in-a-box kits which include basic supplies meant for makeshift classrooms.
"I believed that with a functioning school, more people would be encouraged to return to their hometown," he explains.
The school had no doors or windows to fend off cold wind; they were replaced by plastic sheets.
"We would spend the day moving from one destroyed classroom to another, chasing the sun for a little bit of warmth and taking the plastic with us wherever we moved," he recalls.
Another challenge facing the children was the lack of running water and the damaged facilities, meaning children had to interrupt their classes to go home every time they needed to use the toilet or wash their hands.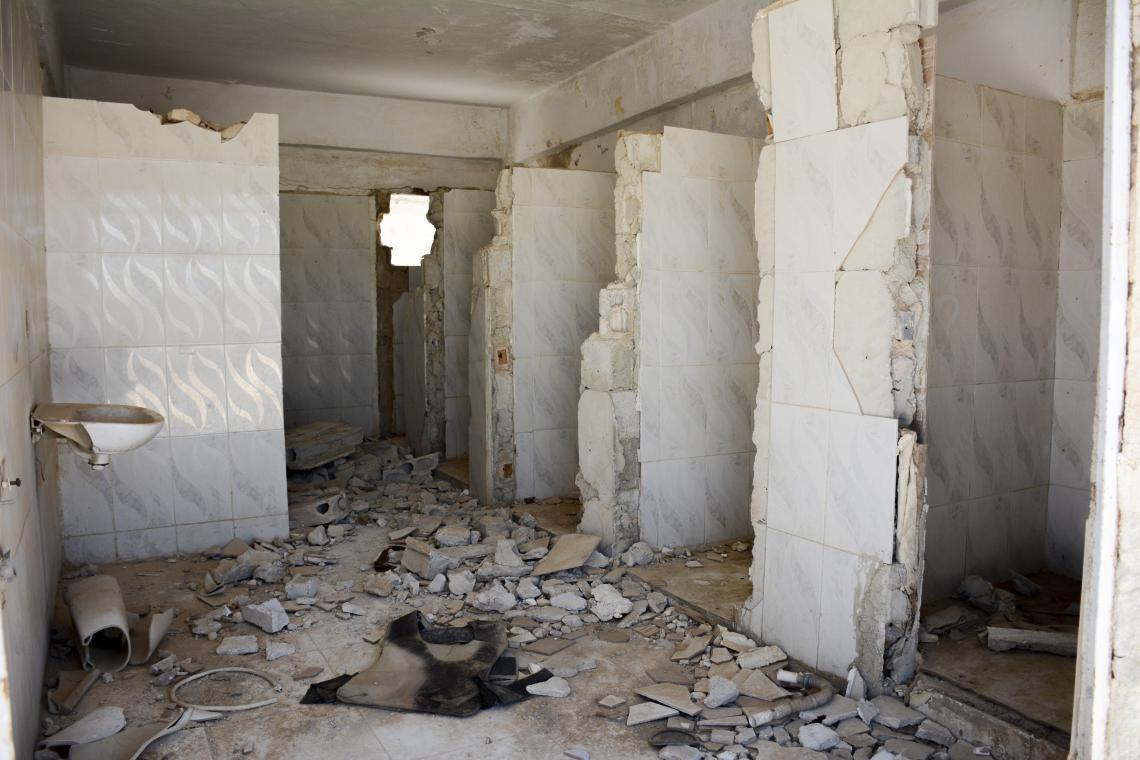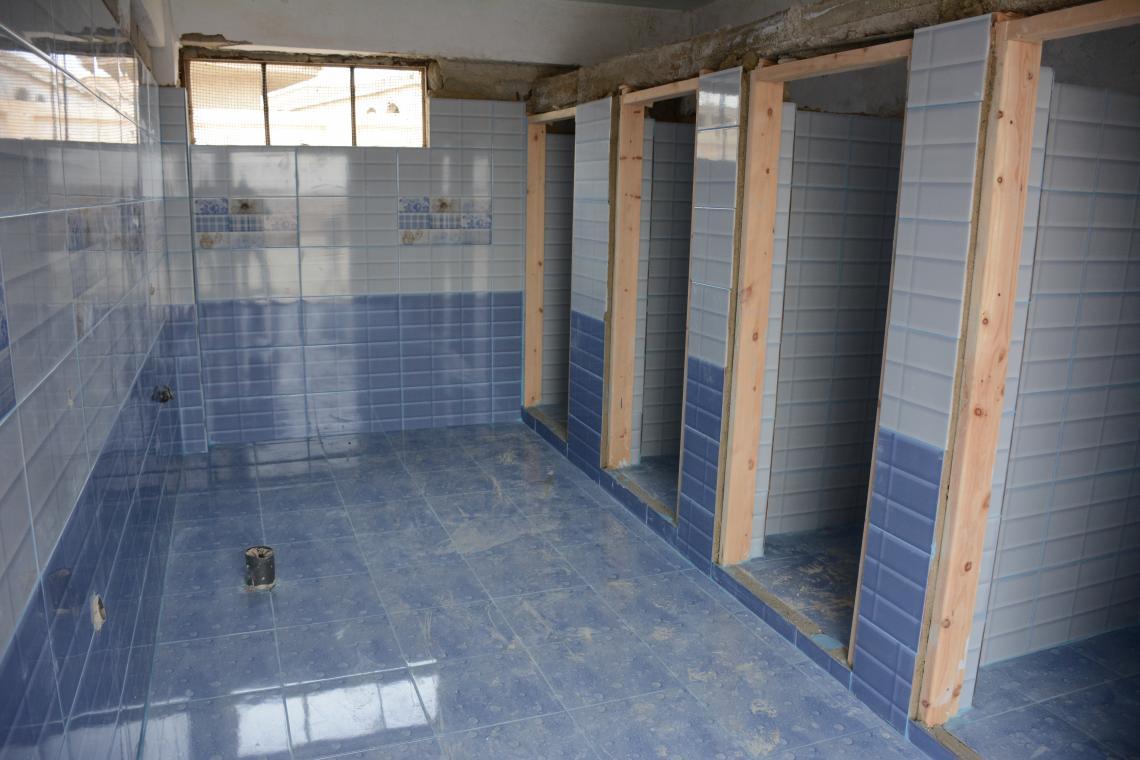 In October 2019, thanks to a generous contribution from Japan as part of its "Education for All" programme, rehabilitation works started in Reyad Hamoud School. The programme brings together seven UN agencies; UNICEF, WFP, UNFPA, UNHCR, FAO, UN Habitat and UNRWA, and aims to increase children's access to quality learning, skills-building and participation.
As part of the rehabilitation, UNICEF undertook infrastructural repairs, full-scale painting, and the provision of desks, chairs, whiteboards, and water and fuel tanks. UNICEF also rehabilitated and fenced the school's playground, repaired and upgraded toilets to facilitate access for children with disabilities, and equipped the school with a room for teacher training.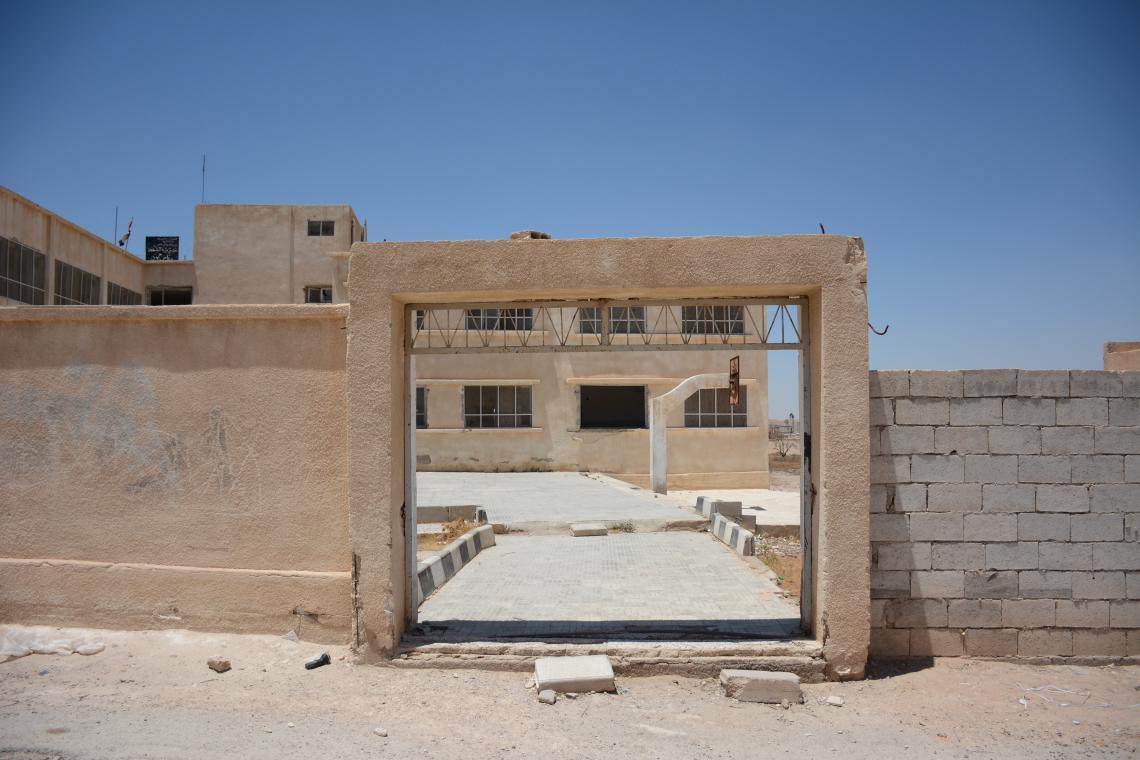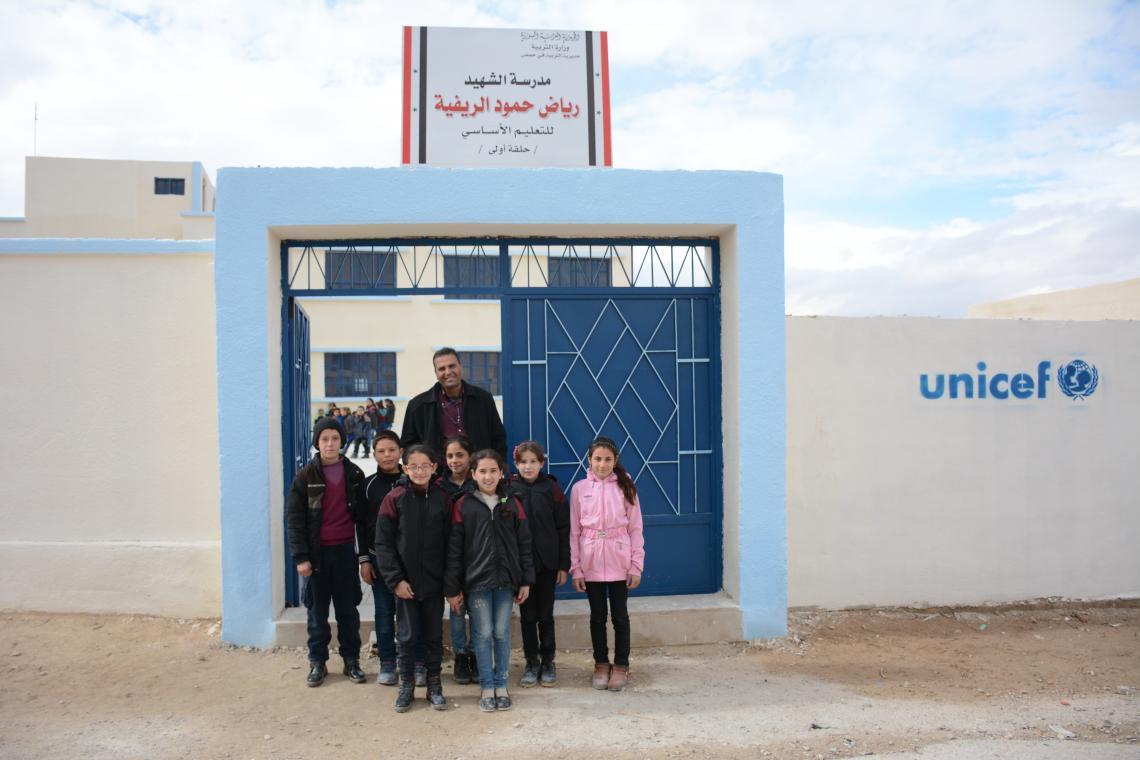 Earlier this month, Reyad Hamoud School opened its doors to welcome over 500 children, enthusiastic to continue their leaning. Thanks to the "Education for All" programme, another six schools are being rehabilitated in war-ravaged areas in rural Homs, enabling over 2,000 returnee children to continue their learning after years of missing out due to conflict and displacement.
"I am proud to see how happy children are to return to school; some children are coming from as far as 10 kilometers, driven on motorcycles by their parents," says Alshawi who will not rest until every child in his village is back to school, making a bright future for themselves.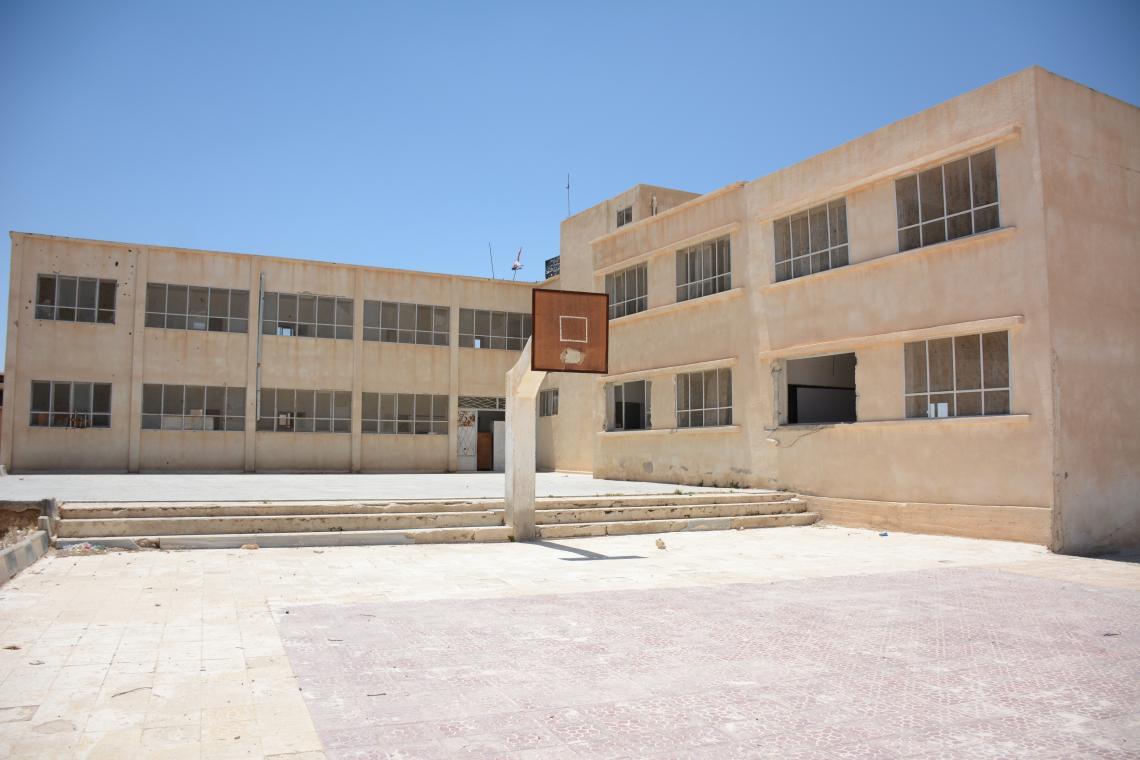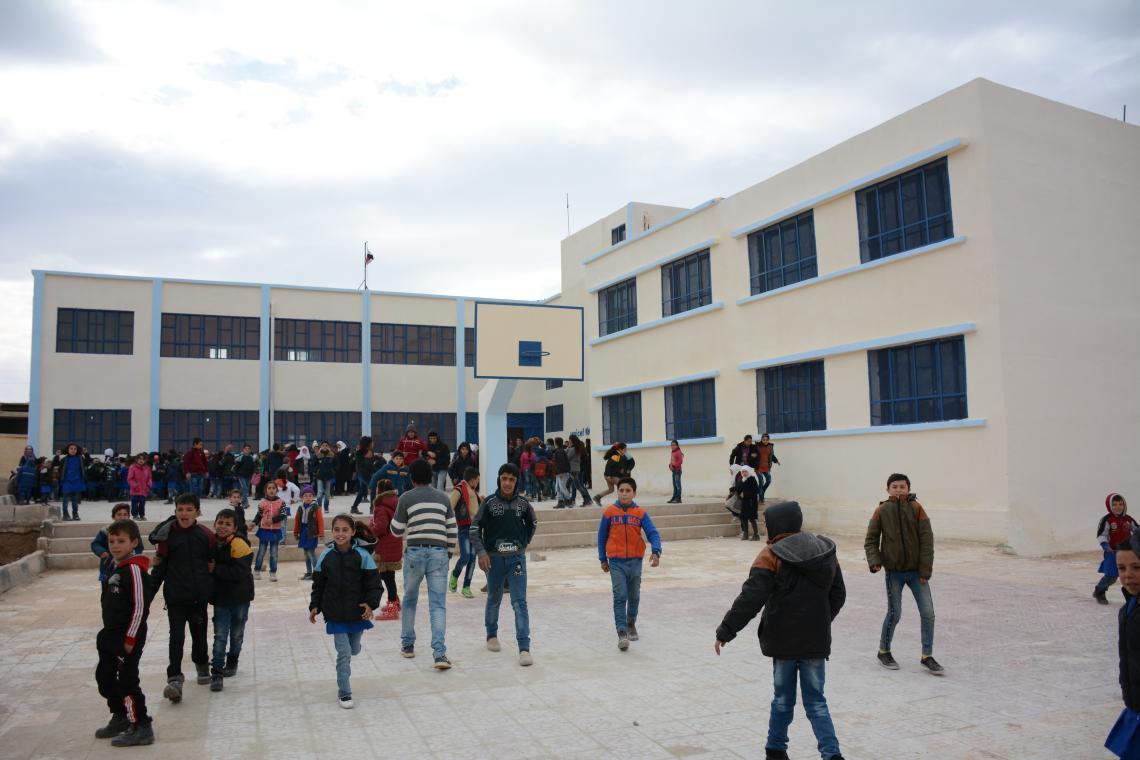 The conflict in Syria reached its 9 year mark this March. Over 2.8 million Syrian children - both in Syria and in neighbouring countries - are currently out of school and reportedly two in every five schools in Syria cannot be used because they have been destroyed, are being used as temporary shelters for displaced families or have been requisitioned for military use. Help protect Syrian children's right to an education. Please donate today.