Every day around the world 395,000 new babies are born. However, too many expectant mothers are living with worry in harsh conditions – without quality healthcare, good nutrition or clean water. Babies who are born in the riskiest places for their mothers to give birth are up to 50 times more likely to die within 28 days than babies who are born in the world's safest places.
In Bangladesh, UNICEF is building Special Care New Born Units (SCANU) in local hospitals, to supply aid to expectant and new mothers, and their babies – especially those who are in need of emergency intervention.
Help save newborn lives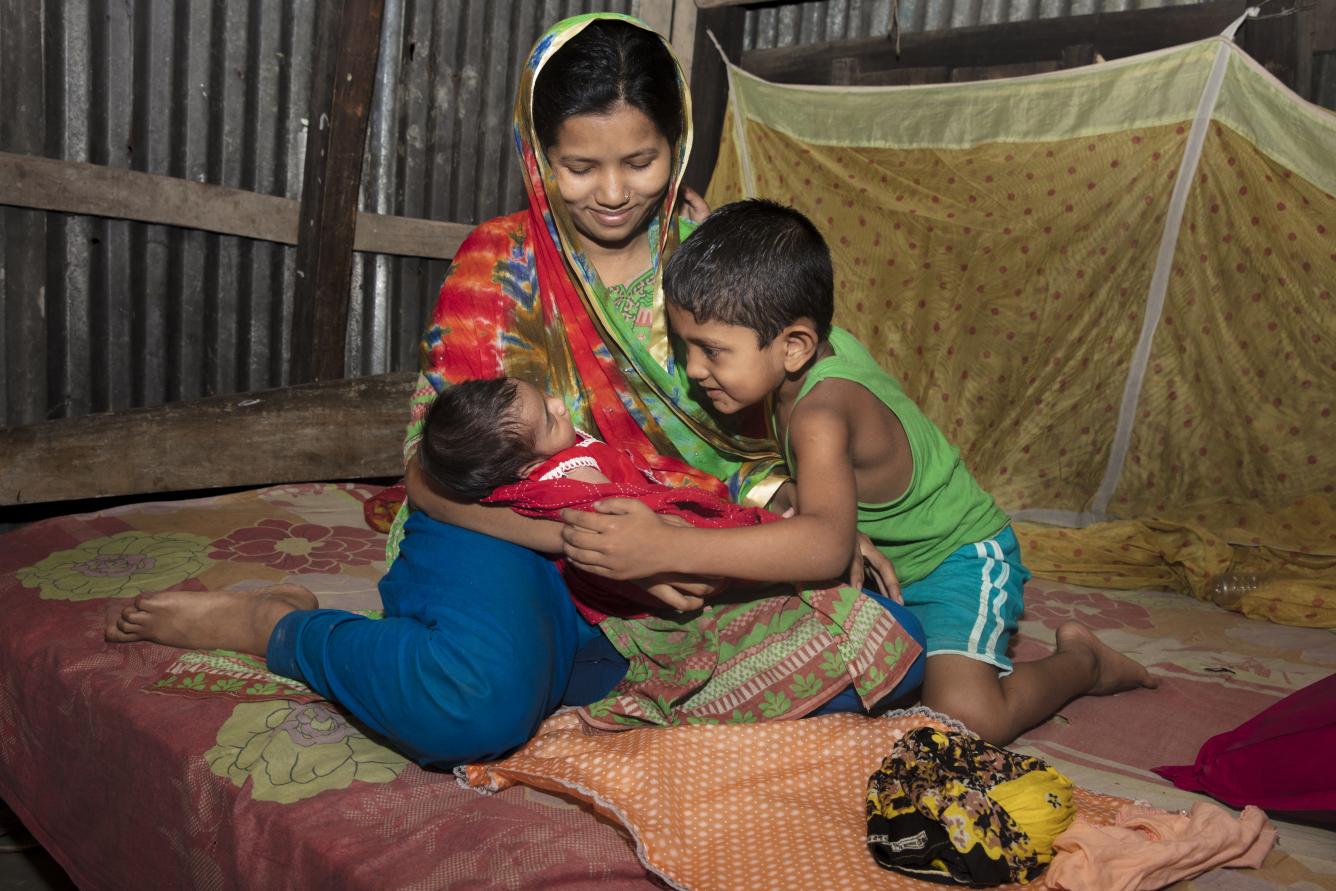 Baby Alif's Successful Treatment
Barely three or four miles from the government-run 250-bed General Hospital is Haktullah village of Badarpur union in Patukhali district. Tania, in her early twenties, has just returned to her parents' house in Haktullah from the hospital a day earlier. 
Only now just 14 days old, Tania's son Alif had to be rushed to the hospital nine days after he was born; when his parents saw he was suffering from a cold and an eye infection which presented as watery eyes. From the clinic Alif was sent to the Special care new born unit (SCANU) of the hospital, where he was diagnosed with and treated for jaundice.
Tania was already used to visiting hospitals, having visited a doctor several times throughout both her pregnancies, but while she had heard of a specialised ward for children before, she had expected it to be like hospital environments she was used to. But the atmosphere of the unit, shielded off by glass panes, and the care she was provided completely surprised her.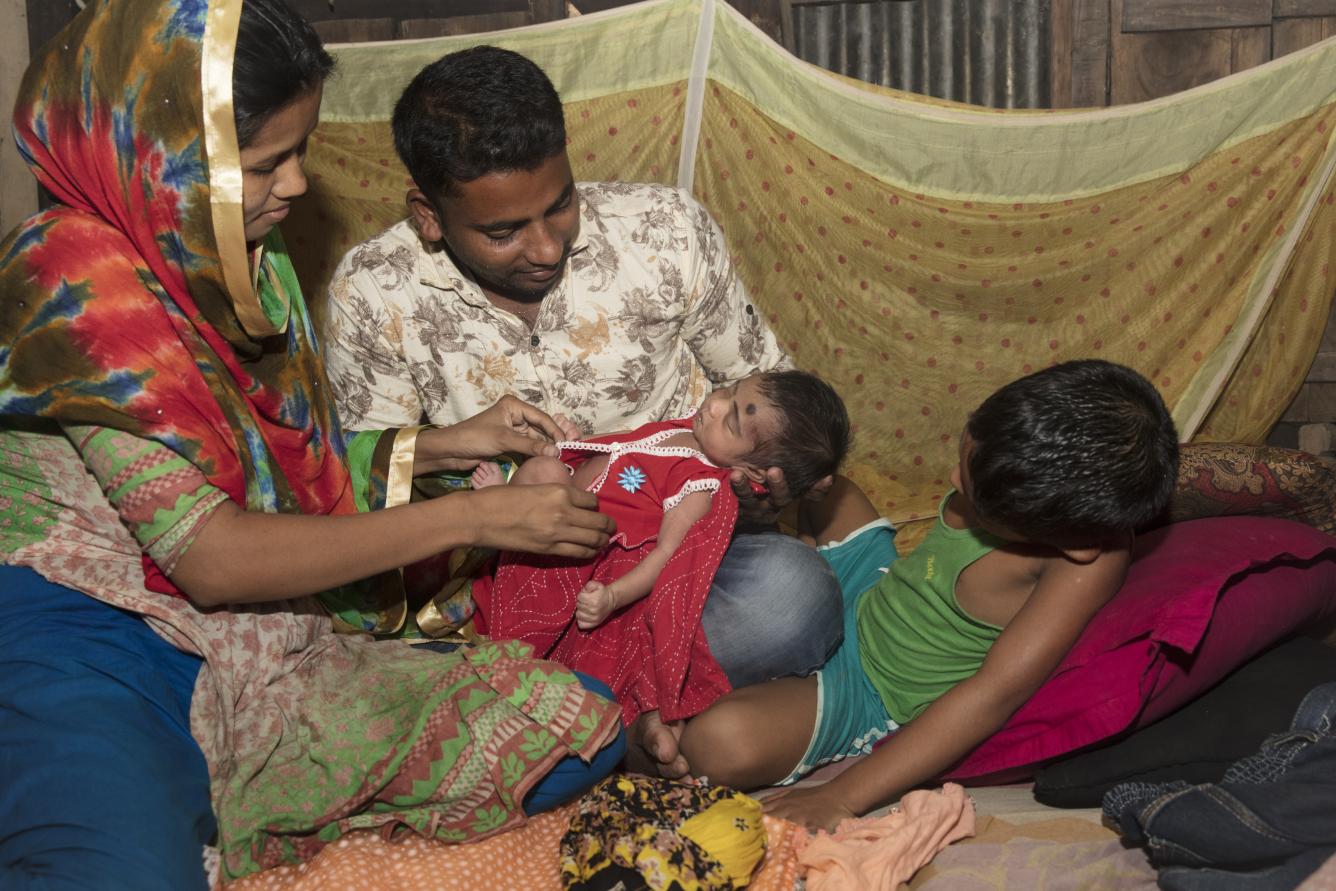 "It was completely different from any other hospitals. I had heard about it [SCANU] before, but this is the first time I went there," said Tania. "I was very happy with the treatment we received there. Besides, the doctors and nurses treated us so well."
Her surprise is to be expected though. Her first child had to be taken to the hospital as a baby as well but this was before UNICEF had built a SCANU in the hospital. As Mohammad Shohag, Tania's husband said "Abu Sayeed [their son] was warmed under light bulbs when we took him to the hospital with jaundice" – vastly different from the treatment Alif received, where he was placed in an open incubator.
 "We had to spend some money for medicines, but all the treatment was free." Shohaq added. "The money for the medicine does not matter. Our son came back home safe, that's all that matters."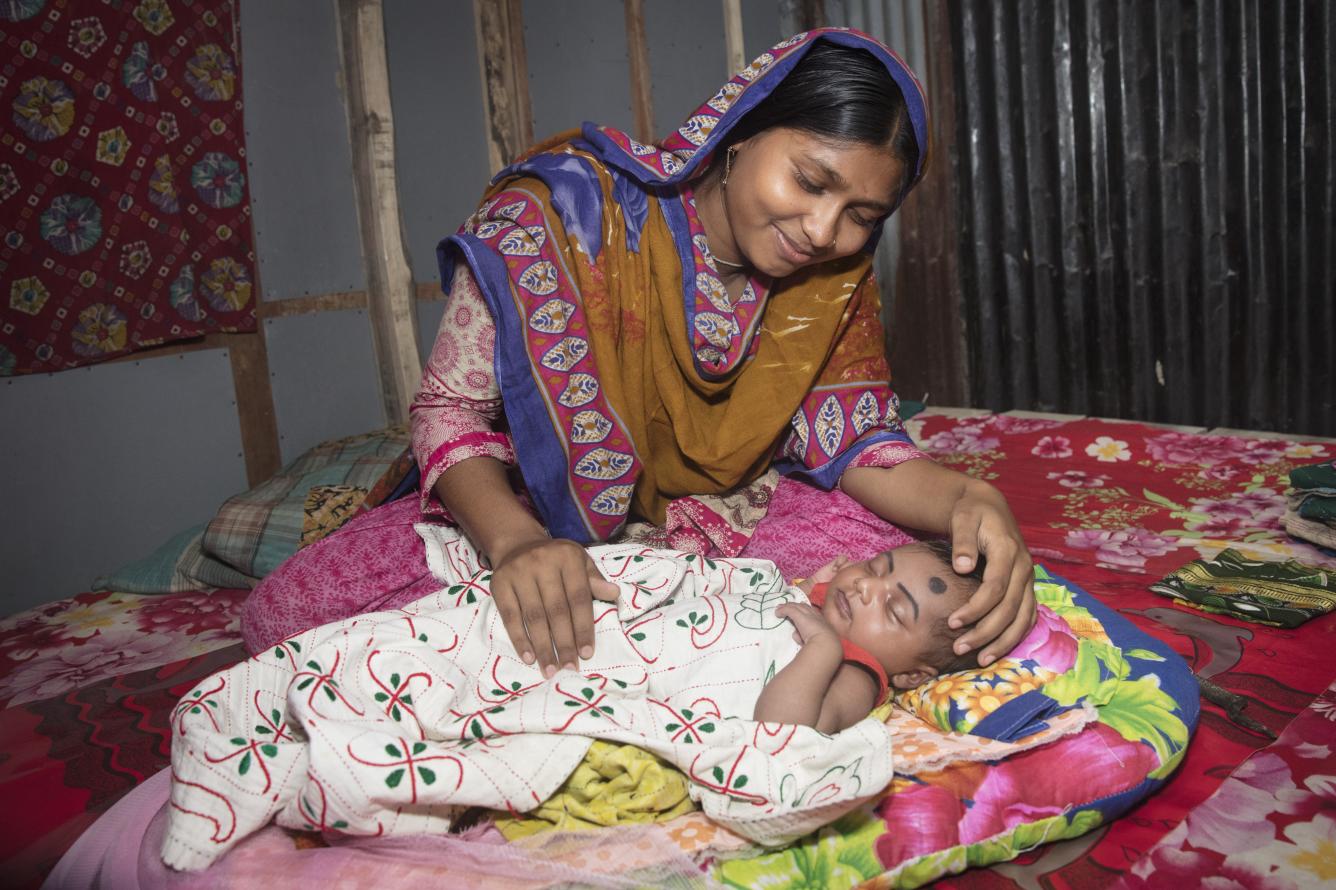 Sumaiya's Journey to SCANU and Back
Jharna Begum had just returned to her mother's house with her month-old daughter Sumaiya from the Patuakhali General Hospital. A lively young woman, Jharna's pregnancy went without complications. She visited doctors for check-ups thrice while she was with Sumaiya, but did not take the two recommended vaccines for pregnant mothers.
Only two weeks after she was born though, Sumaiya's health severely declined. Jharna's father was woken by the sounds of Sumaiya whimpering, unable to sleep. Concerned, he enquired what was going on and found out that Sumaiya was burning with fever.
With her husband away in Dhaka for work, and her child with a fever, it was Jharna who took action. Seeing the condition of his granddaughter, Jharna's father gave her and her sister-in-law some money and sent them off to the hospital. The means of commute from her village to the town either motorcycles or walking – the conditions of the road make the journey both risky and expensive. With a sick child, Jharna and her sister-in-law set off the next morning, perched on one motorcycle through the risky roads. As unsafe as it was for them to travel the long sandy road on a motorbike, there was little else they could do. The roads had not been repaired for years and it was a risk they had to take for the sake of the child.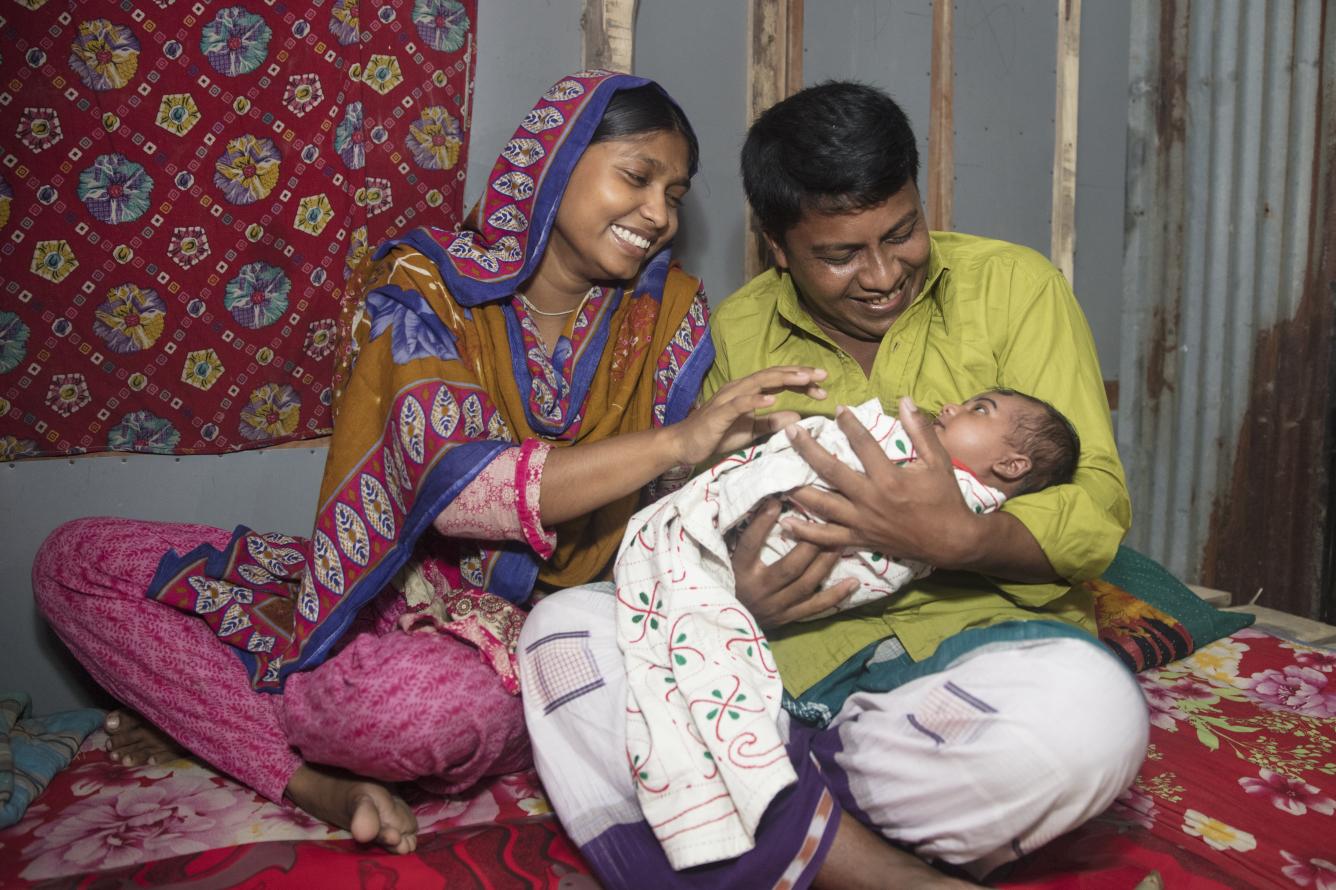 Seeing Sumaiya's condition at the clinic, doctors referred the new born to the SCANU. There she stayed, being treated for pneumonia, for eight days. Through this time, Jharna and her sister-in-law, took care of everything.
 "I was surprised! They would not even let me in [to the SCANU] to see my grand-daughter," says Jharna's father, joking. He understands that the specialised environment of the SCANU requires seclusion, and adds that of course it was Sumaiya's well-being which was the priority.
The only change that Jharna believes should be made to the SCANU is more beds for patients. During her time at the hospital, she had seen first-hand how the number of babies coming in for treatment everyday exceeded the 32-bed unit's capacity. Indeed, according to Dr Sidharta Sarkar – one of the two doctors employed at the SCANU – on some days, the number of babies admitted to the unit exceeds 100. And as such, they have to discharge children to outpatient care, and follow-up visits, as soon as their health begins to improve.
For every child, many days of firsts
SCANU in hospitals are just one of the many ways UNICEF is working to improve care for newborns and their families. To save newborn lives around the world, UNICEF is calling on all governments, healthcare workers, communities and families to make universal health coverage a reality.
No parent should ever endure the heartbreak of losing their baby or watching them suffer. And no child should ever lose out on a childhood.
Together, we can end preventable newborn deaths in our lifetime.