Learn more about UNICEF's work under the topic "Burkina Faso".
Ending Child Labour at Every Step of the Supply Chain
Millions of children around the world are trapped in child labour, depriving them of their childhood, their health and education, and condemning them to a life of poverty and want. Of course, there is work that children do to help their families in ways that are neither harmful nor exploitative. But many children are stuck in unacceptable work for children – a serious violation of their rights.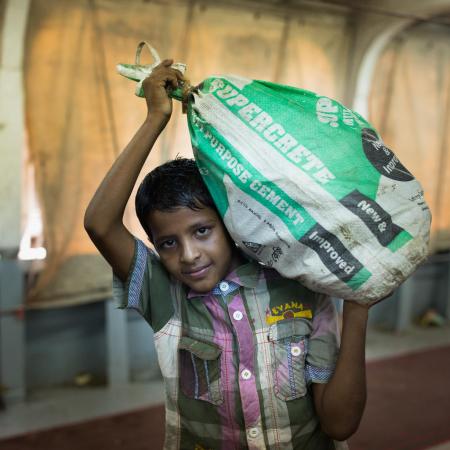 ---