Around the world every day, 152 million children are regularly exploited through child labour. Without real accountability and transparency, there is a significant risk that modern slavery and child labour is present in the supply chains of Canadian companies.
The supply chain process involves the transformation of natural resources, raw materials, and components into a finished product that is delivered to the customer.
Sustainable Development Goal 8.7 commits us to end modern slavery and child labour in all forms by 2025, but we are not on pace to meet those targets. And without supply chain transparency, there's a very real chance that Canadians may regularly purchase products that, at some point in the supply chain, involved child labour.
The Government of Canada has the power to take action now, but we need to act fast.
5 examples of how child labour deprive children of their dreams
Scavenging garbage to make it through the day in Nigeria
In Nigeria disparities start early, and widen as children grow older. 75 million children around the world have had their education disrupted by conflict. Complex emergencies and protracted crises – sparked by violent conflict; natural disasters, including those linked to climate change; or epidemics – do not just temporarily interrupt children's lives and schooling. When families are forced to flee a conflict, they often leave everything behind, meaning that children have to work to support their families, instead of attending school.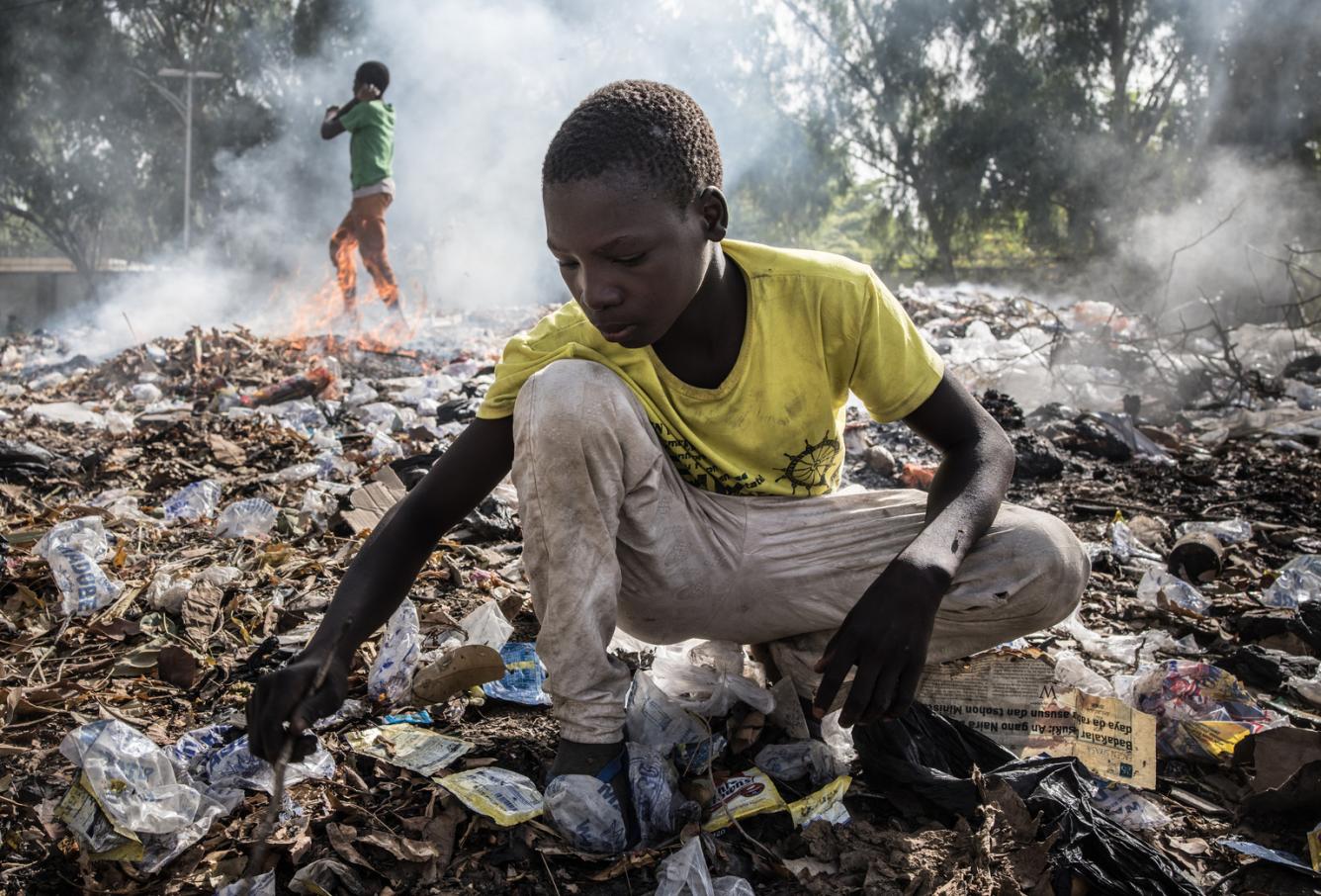 Muhammad Modu, then 15, an internally displaced person from Malori, digs through a rubbish dump in a gated compound just off the main road that runs through the Mairi Garage Market in Maiduguri, Nigeria for saleable items in 2016.
Muhammad sifts through the smouldering refuse of his middle class surroundings. With the sun pounding down on him and the smoke eating at his plastic flip-flops, his body feels like it's on fire. But the hardest part, he says, is waiting for the trash to arrive. You never know if you'll find much to make the wait worthwhile. Scavenging garbage earns Mohammad approximately 40 Naira (USD$0.20) a day. Muhammad doesn't know what he wants to be when he grows up because, he said, it's impossible to think about the future when you're not in the school system.
Children exploited in gold mining in Burkina Faso
In Burkina Faso, child labour continues to act as a barrier to the full fulfilment of children's rights. In 2014, some 39 per cent of the country's children aged 5–14 years are involved in labour. One such form of labour – working in artisanal gold mines – leaves children exposed to numerous risks such as injuries and accidents or illness and disease, including of the respiratory system.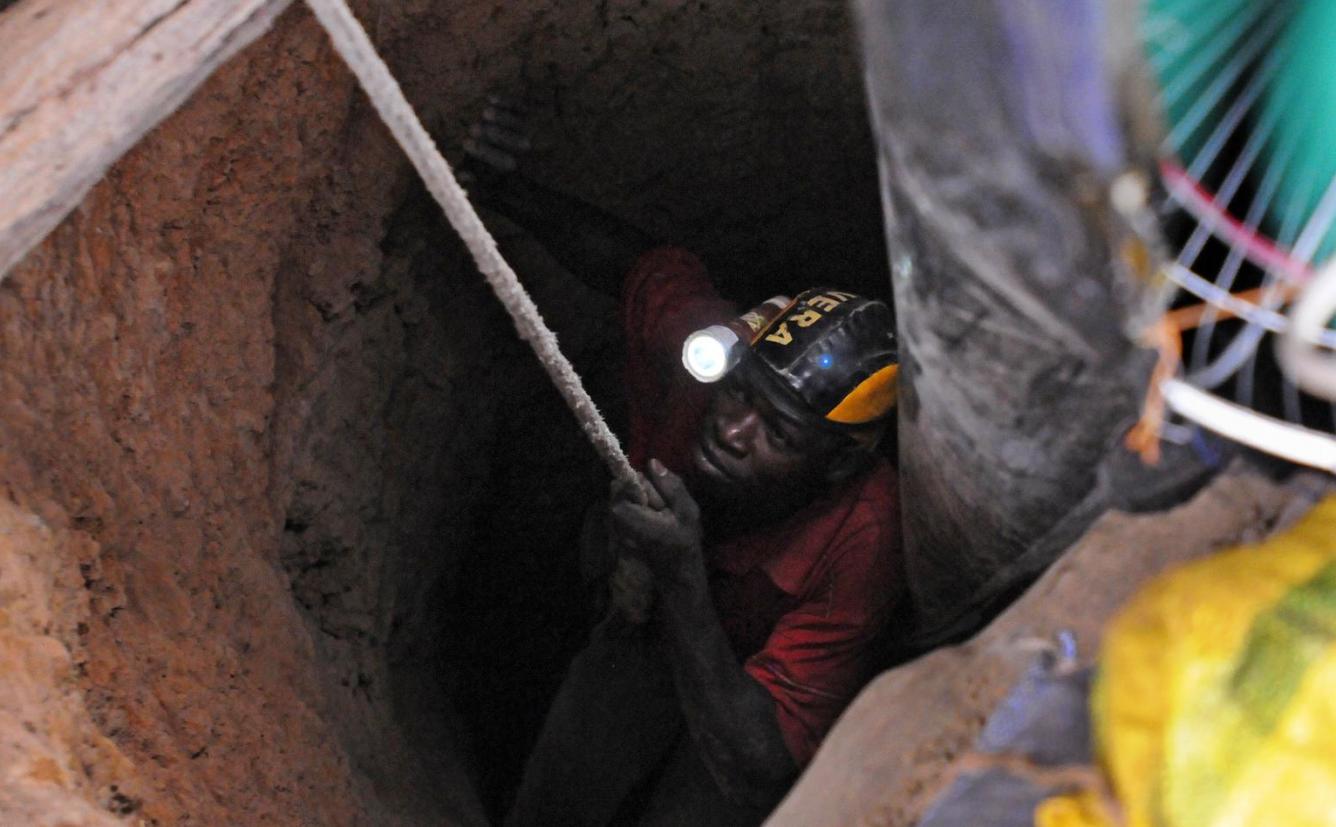 Boureima Hawma Boukoum, then 15, is lowered into a mine shaft at the Gorol Kadje mine, near Dori, the capital of Sahel Region. "I've been working here for two years," said Boureima when he was interviewed in 2014. "Every morning, when I wake up, I start working in the mine. During the day, I'm able to fill four to five sacks of stone for processing, and I then sell the sacks and am able to make some money." In this poverty-stricken region, deep in the continent's arid Sahel belt, the need for money earned from mining often far outweighs the benefits of education. "I started working here when I was 13 because we had no food at home," explained Boureima. "Everything I earn I take home to my parents."
Giving street children a second chance in Bangladesh
Children living and working in the slums in Dhaka, Bangladesh are considered to be some of Bangladesh's most vulnerable children. Many children work in dangerous conditions – collecting rubbish at the railway line and carrying passenger bags at the boat terminal – as well as working in aluminum and balloon making factories.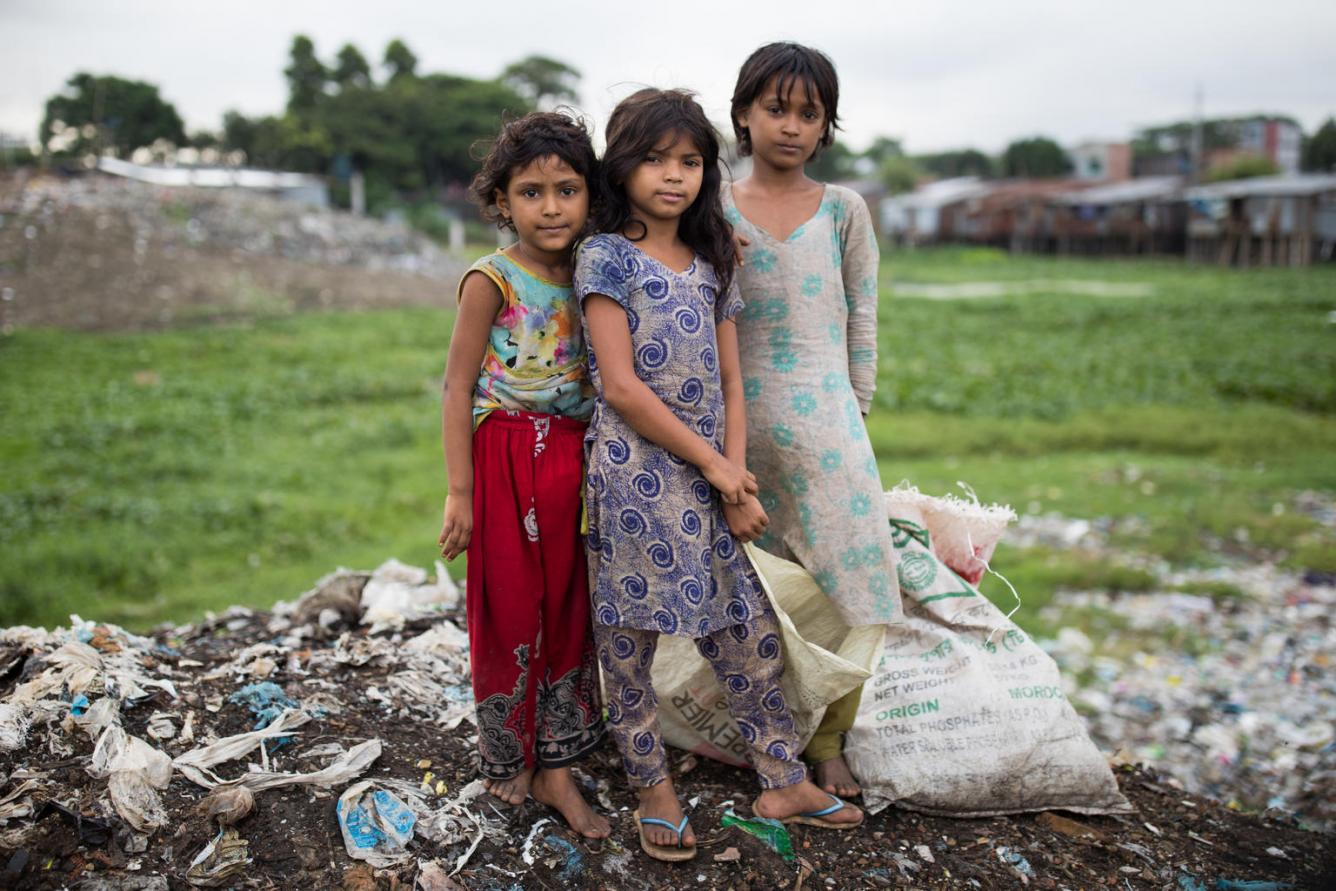 Three girls work in their local rubbish tip in Dhaka collecting spares or recyclable items that can be recycled for other uses. From their collection they can earn money which will help buy them food for themselves and their families.
In order to combat child labour in Bangladesh, UNICEF has established 'Second Chance Education', giving street children the opportunity to go to makeshift or temporary schools for a few hours per day. After one year, they are integrated back into mainstream schools.
Syrian children involved in child labour in Turkey
Field observations and available information show that Syrian children, who have ended up in Turkey after fleeing the conflict in Syria, are engaged in some of the worst forms of child labour through seasonal agriculture, small-medium enterprises (textile or shoe workshops and auto-mechanics), and working on the streets.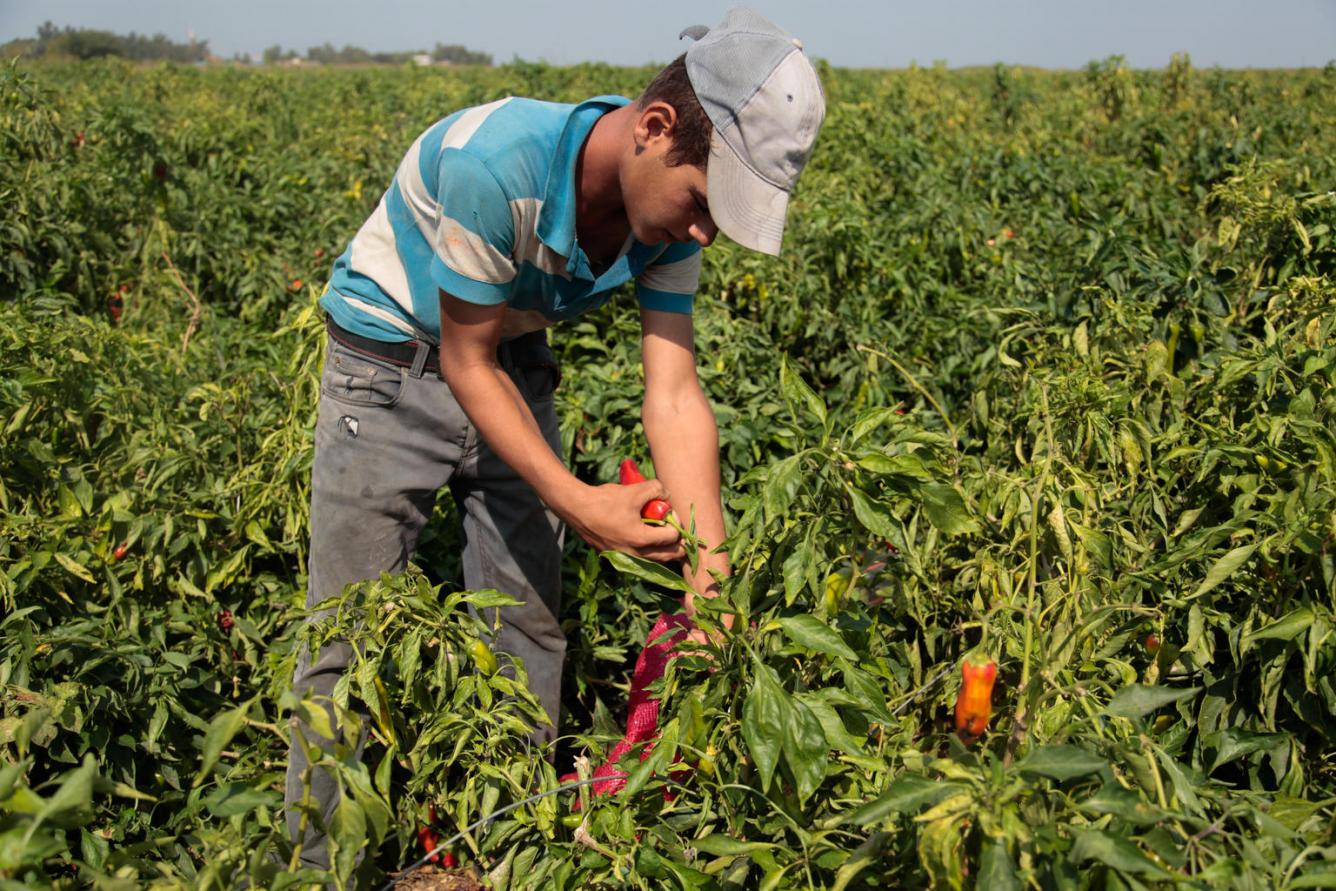 The story of Ibrahim, then 13, depicts how the children are stripped from their childhood dreams. In his own words: "If I did not have to work here, I would spend more time at school. I would study more and I would become a teacher when I grow up."
Ending Child Labour
In October 2018, the House of Commons Standing Committee on Foreign Affairs and International Development has released a report looking at the connection between child labour and the products and services that Canadians buy. This report includes a recommendation to introduce a law that will motivate businesses to eliminate the use of child labour in their global supply chains.
The Government of Canada is reviewing the report right now and is preparing its formal response for February 2019. This is a crucial time to let the Government know that you support supply chain legislation – and putting an end to child labour.