What would you do if once a month, for five days, you were banned from socializing with your friends? From cooking, playing sports, or going to school? From sleeping on beds or going outside at all?
In many parts of India, this is a reality for girls when they're on their period. There is a common belief that the blood released during menstruation is impure, and everyday activities are restricted as a result. The taboo of menstruation also means that many girls aren't learning about their periods or menstrual hygiene at home or in school.
Apart from being unhealthy and unfair, these restrictions reinforce gender inequity and exclusion – further disempowering women and girls.
"I was not confident to go outside during my period. I felt inferior because of the traditional view that menstruation is a dirty thing."
The Indian state of Jharkhand is one of the areas where these misconceptions about menstruation are widespread. A 2013 UNICEF study found that the majority of girls reported that their mothers imposed restrictions on them when they were menstruating. Eighty per cent didn't know the importance of washing menstrual cloths.
But lately, these beliefs and behaviours are starting to change. This is thanks in large part to movements started by women locally, on the heels of a nationwide sanitation initiative to end open defecation by October 2019. When there were not enough skilled builders in Jharkhand to construct toilets, the State started a programme to train women as rani mistri (female masons).
The programme not only helped Jharkhand become open defecation free, but also empowered over 55,000 women who are now using their economic freedom to lift up the next generation of girls.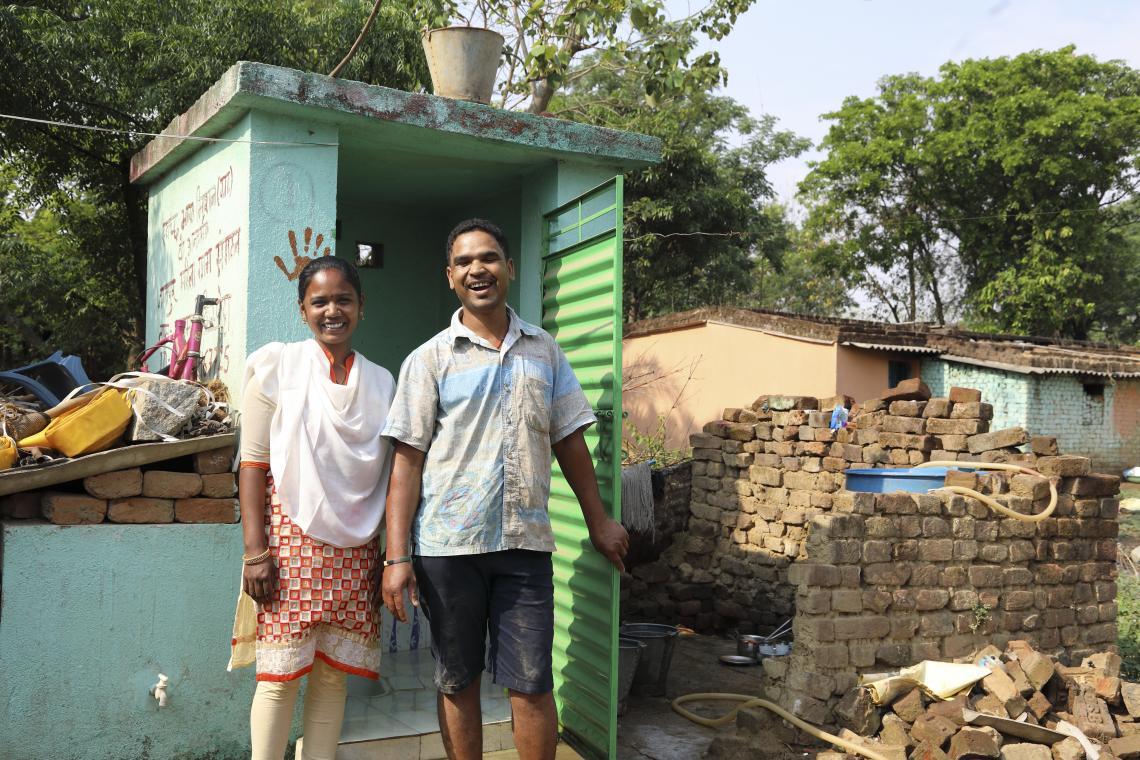 A crusader for sanitation
Raimuni is 28 years old and lives in Jharkhand with her husband and daughter. Although she went to school before getting married, she had never worked outside of the home until she trained to become a rani mistri. This was due, in part, to menstruation.
"I was not confident to go outside during my period. I felt inferior because of the traditional view that menstruation is a dirty thing," she says.
Driven by the goal of making her state open defecation free, she took up an intensive training to construct toilets and became a skilled rani mistri, starting with her own house.
When she was promoted to master trainer and became a leader of a self-help group, she felt that it was equally important to raise awareness on menstrual health. She gathered a group of rani mistris and started weekly discussions on menstrual hygiene management.
They taught parents in the community about using safe absorbents and sanitary clothes. Before, many girls and women were using the same cloths many times, without understanding how to properly clean them. They also worked to bust myths about periods and encourage girls and women to go to school and work, even while menstruating.
"I am not only a proud rani mistri, but also an active contributor in shaping a healthy future for my daughter and women in the society," says Raimuni. "If they have access to toilets, and information on good health and hygiene practices, they will be able to lead healthier lives."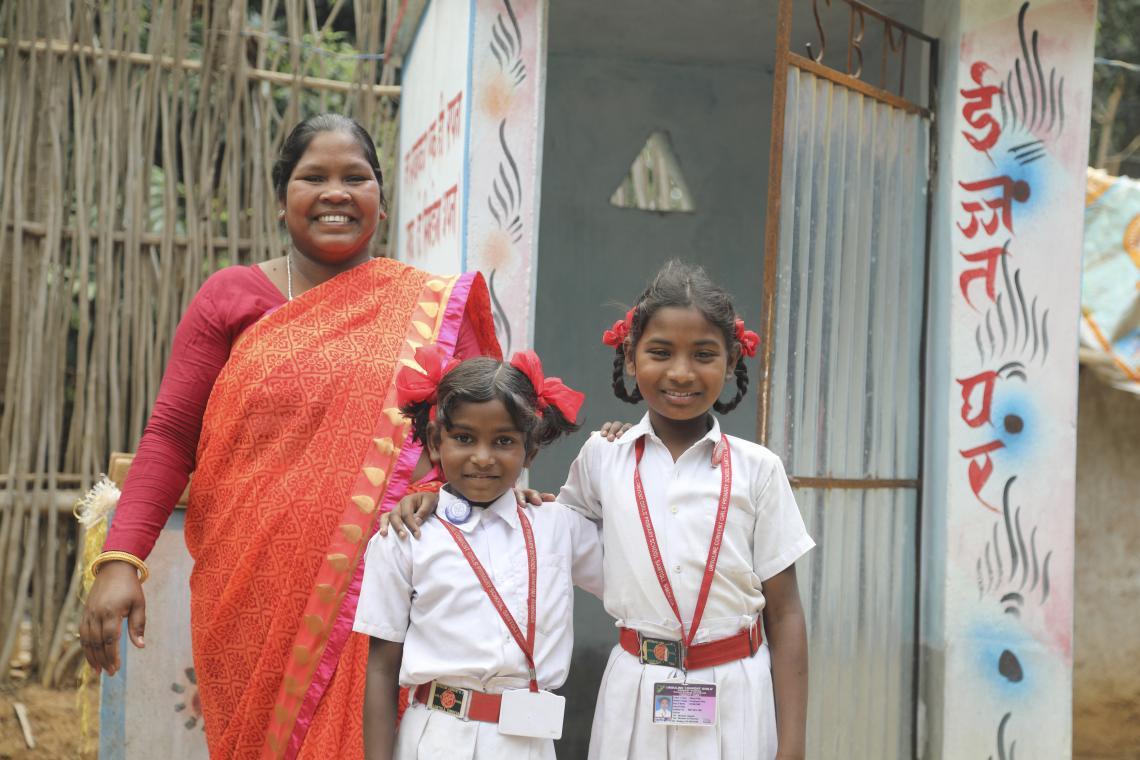 Opportunities for economic empowerment
For other women, training to become rani mistris has helped them gain financial freedom.                            
Coming from a water-scarce village with low agricultural productivity, Alka Minj used her rani mistri training as a gateway to more lucrative job opportunities. Previously a farmer, her income had been meagre and seasonal. Her new source of income allowed her to become self-sufficient in taking care of her children's education.
"Toilet construction has doubled my income. I encourage every other woman to do something for her own unique identity," she says. Alka is proud to have challenged the gender-based barriers that existed in her community, and hopes to share these lessons about perseverance and agency with her daughters.
Like Alka, Gildli, 45, was able to use her rani mistri training to advance her daughters' opportunities. The new source of income she gained by constructing toilets allowed her to support her children's education. "Earlier, I could never imagine educating my seven children with a subsistence living. Earnings from constructing toilets has helped me support my daughter in pursuing her postgraduate studies."
Over the past two years, the state of Jharkhand has not only trained over 55,000 women to become toilet masons, providing them with the skills to expand their expertise to other construction opportunities, but also invested in menstrual hygiene management counselling in schools to help adolescent girls and peers overcome the stigma of menstruation.
Today more than 1.1 billion girls are poised to take on the future. Every day, girls are breaking boundaries and barriers to lead and foster a safer, healthier and more prosperous world for all. They are tackling issues like child marriage, education inequality, violence, climate justice, and inequitable access to healthcare. Girls are proving they are unstoppable.
A new joint report from UNICEF, Plan International and UN Women has found that that while girls' lives are better today than they were 25 years ago, these gains are uneven across regions and countries. To accelerate progress, girls need to be involved in both decision-making and designing of solutions that impact their future. Read the full report now here.