What is child trafficking?
Child trafficking means the recruitment and or transfer, harbouring or receipt of children for the purposes of exploitation. Children's rights are at the heart of all we do at UNICEF. Trafficking violates those rights and denies children the ability to reach their full potential. 
This form of abuse usually benefits the trafficker in some way, through either financial, social or political gain. Child trafficking is accompanied by abuse and maltreatment. The children involved endure many horrors and the impact on their lives, even after rescue, is permanent and devastating.
Types of child trafficking crimes
Child trafficking may occur with the intention of:
Forced labour
Sexual exploitation
Child marriage
The perpetrators involved in child trafficking are usually meeting demands in industries such as manufacturing, agriculture and domestic services.  This means that there are many levels to this crime with the offenders ranging from the traffickers to the business owners and accomplices complicit in these rights violations.
Harrowing child trafficking statistics do not even show the full story
Countless victims remain undetected every year making it difficult to determine actual numbers. A long-standing 2002 report by the International Labor Organization estimates that up to 1.2 million children may be trafficked each year. Many are hidden from national authorities and anti-trafficking organizations. Many victims do not come forward, as they fear repercussions from traffickers or prosecution for their coerced involvement in crimes, or being detained or deported. A recent UNICEF report has shown that, between 2012 and 2014, more than 60,000 child trafficking cases were detected in more than 100 countries and regions; while the actual number of victims can be assumed to be significantly higher. No country is immune to child trafficking and countless more victims continue to suffer.
In many cases, desperate migrants pay their traffickers for safe passage, only to be taken advantage of, abused and forced into the sex trade or marriage.  If these young victims do arrive in Europe, they often do so in debt and this exposes them to further risks.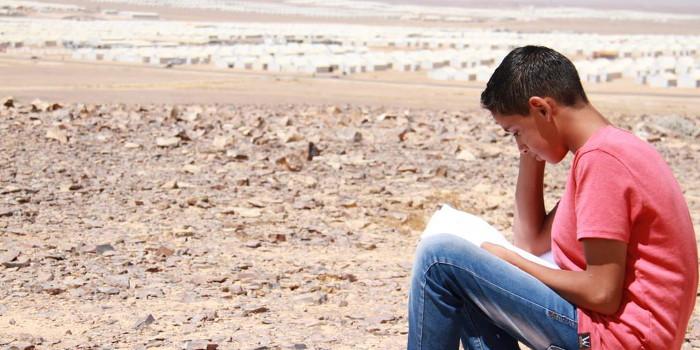 When the first aerial bombs hit Mohammad's neighborhood in Syria, he was playing outside with his friends. The day after, bombs landed in front of his house and forced his family to flee across the border to Jordan. From violent conflict in South Sudan, sexual abuse in Spain and child trafficking in Pakistan, powerful testimonies highlight an epidemic of violence that is facing children in every corner of the world. From these testimonies, UNICEF created a joint letter, addressed to world leaders, calling on them to end the widespread abuse and turn written promises into change for children.
Where and how does it happen? What are the causes?
More than half of the victims of child trafficking are moved across borders.  Young migrants and refugees may leave home to escape violence and seek a more promising future but in doing so, become extremely vulnerable to trafficking and exploitation.
The child traffickers prey on the vulnerabilities of children on the move and they lure them with the promise of a better life, a proper job or simply food and shelter. The perpetrators can be anyone from smugglers, militia or even members of the police.
The reason why human trafficking happens boils down to the profits. The "business" thrives and generates billions of dollars while destroying lives around the world.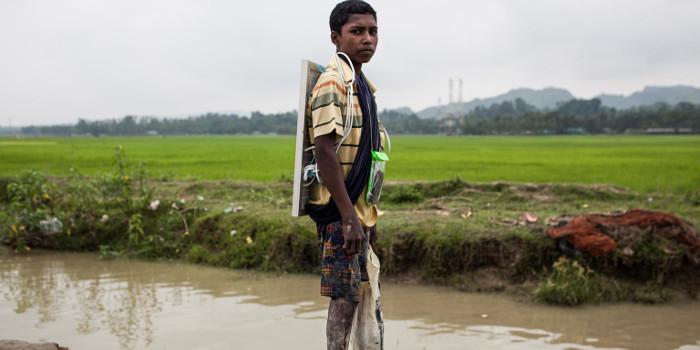 Trafficking thrives where children are stuck and desperate.
Joy's story
17-year-old Joy was trafficked from Nigeria and forced into prostitution in Italy. Her trafficker lured her with a promise of a job and a better life. This is her story.
Who is most at risk?
Migrants, refugees and children on the move are the most at risk of becoming victims of child trafficking.  The Mediterranean routes in particular are some of the most dangerous migration routes known today.  Seventy-seven percent of refugee children travelling the Central Mediterranean route have reported direct instances of abuse, exploitation and or practices that are considered human trafficking.
The most vulnerable tend to be adolescents and youth who are travelling alone, from sub-Saharan Africa in particular, with little or no education.
Pati's story
---
What is UNICEF doing to prevent child trafficking and support victims?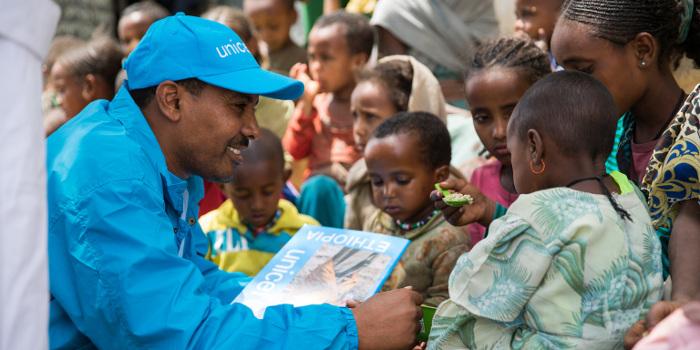 UNICEF works directly with governments to support and strengthen laws, policies and services around child trafficking and labour standards.
Protecting children who are victims of child trafficking requires methods for identifying victims, getting them to safety and providing them with services and resources they need to rehabilitate back into the community.  This includes social services, health care, psychosocial support and reintegration or reuniting with family and community.  UNICEF works with and trains professionals working with children and social workers, health workers, police and border officials so that they can all effectively deal with trafficking.
Want to help UNICEF's work against child trafficking?
You can: