Children need our help. Donate Today »
We're hearing about it more
It is estimated that over 500 million children are victims of violence, exploitation and abuse annually.
But talking about it less
Tragically, these experiences have a lasting effect on children's physical and mental health - damaging their ability to learn and socialize, and negatively affecting their transition to adulthood.
We believe, like you, that all children, regardless of gender, culture, religion and socio-economic background, have the right to grow up in safety.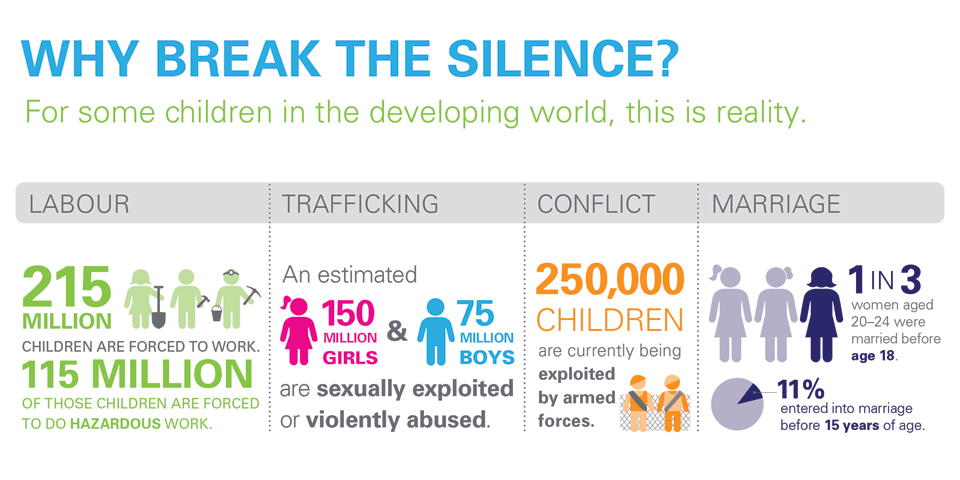 Help break the silence today.
As a leader in the field, UNICEF gets results – our initiatives help strengthen child protection systems in 120 countries, and reach millions of children.
At UNICEF we know that by working together to safeguard vulnerable kids we are not just protecting them from harm – we are giving them back their right to a childhood.
---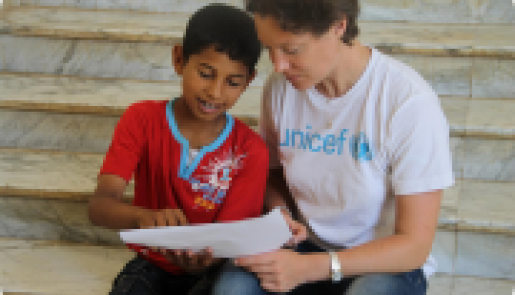 UNICEF's uniquely tailored programs work with local community values to promote positive social norms in both development and emergency, preventing violence, exploitation and abuse directed at children.
Read More