Send Life-Saving Oxygen And Equipment To India
Situation Update:
India's coronavirus crisis has taken an extremely deadly turn. The situation is worse than it has ever been in any country, at any stage of the pandemic.
The surge has been explosive — and is still growing. In just a matter of weeks, the number of new cases has increased from 15,000 per day to more than 385,000 cases per day. The total number of cases is now more than 21 million, and more than 230,000 people have died. 
We are seeing an average of more than four new cases every second and more than two deaths every minute. 
Hospitals are completely overwhelmed. Medicines are running out. So is the oxygen many COVID-19 patients need to survive.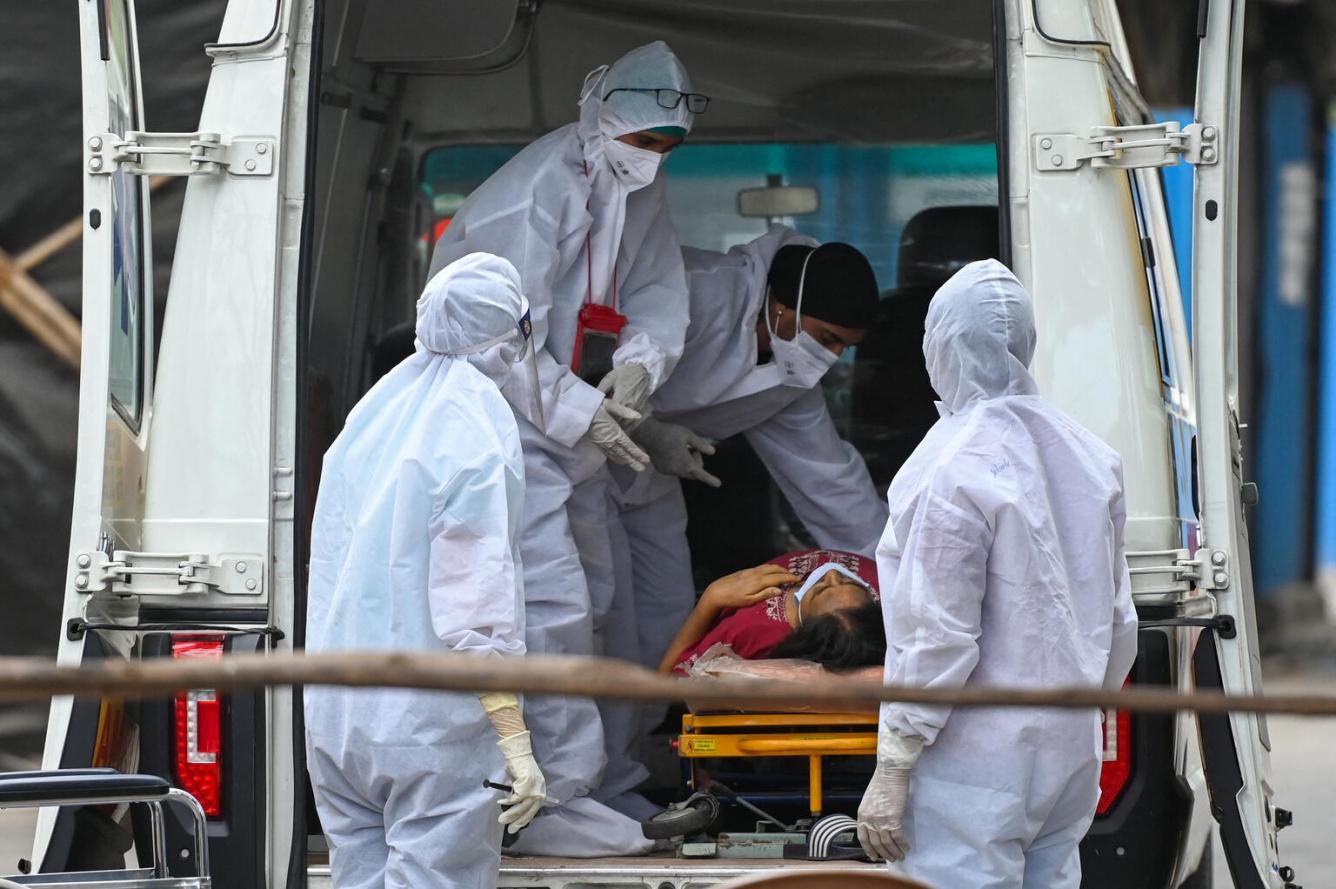 HOW WILL MY DONATION HELP?
Your donation today will boost access to critical oxygen therapy and diagnostic testing and will help strengthen the country's health system as it struggles to cope with this devastating new wave of COVID-19 infections.
Your gift will help:
Increase access to life-saving oxygen supply in hospitals treating critically ill COVID-19 patients. A single COVID-19 patient can require up to 80,000 litres of pressurized oxygen per day for 5 days. A new on-site Oxygen Generation Plant (OGP) can provide enough oxygen for a 500-bed hospital. With a lifespan of 20 years, each OGP unit will continue to save lives of ill patients for years to come, including neonatal and obstetric care, surgery and intensive care. Portable oxygen concentrators provide lower pressure oxygen support for moderately ill patients. Our goal is to purchase 40 OGP units and 3,000 oxygen concentrators.
Speed up the identification and treatment of new cases by boosting laboratory capacity through diagnostic testing machines. Rapid, accurate testing is an essential tool in the fight against COVID-19. However, growing delays in processing of tests are jeopardizing timely diagnosis and treatment. By procuring additional RT-PCR machines, UNICEF can help boost test-processing capacity in some of the worst affected districts. Lasting up to 10 years, each new testing unit will not only speed up identification and treatment of COVID-19 infections, but also provide a legacy for testing for other deadly diseases such as TB, HIV, HPV and streptococcus, when COVID-19 cases decline. We are also procuring RNA Extraction Machines to support the accurate identification of COVID-19 infections. We aim to procure 300 RT-PCR Testing Machines and 100 RNA Extraction Machines.
We have an opportunity to respond immediately to this crisis as well as support the building of stronger health systems for the future, to ensure every child's right to health. 
How are children in India being affected by this new surge?
More children and young people are falling seriously ill than in previous phases of the COVID-19 pandemic.
Even before the pandemic, every year, 4.2 million children in low and middle-income countries needed medical oxygen to survive.  Now, in the midst of this crisis, India's health facilities are facing the distressing prospect of not having enough oxygen for their patients. 
With schools shuttered, social services programs on hold, health systems overwhelmed, and parents and caregivers sick and out of work, millions of children in India face increasing threats to their health, safety and well-being. 
The best way to support the right to a childhood is to fight the pandemic and ensure children have access to the vital programs and support they need to grow and thrive.    
What else is UNICEF doing to fight COVID-19 in India?
UNICEF in India has been working tirelessly to tackle the devastating impact of the virus since the very beginning of the pandemic.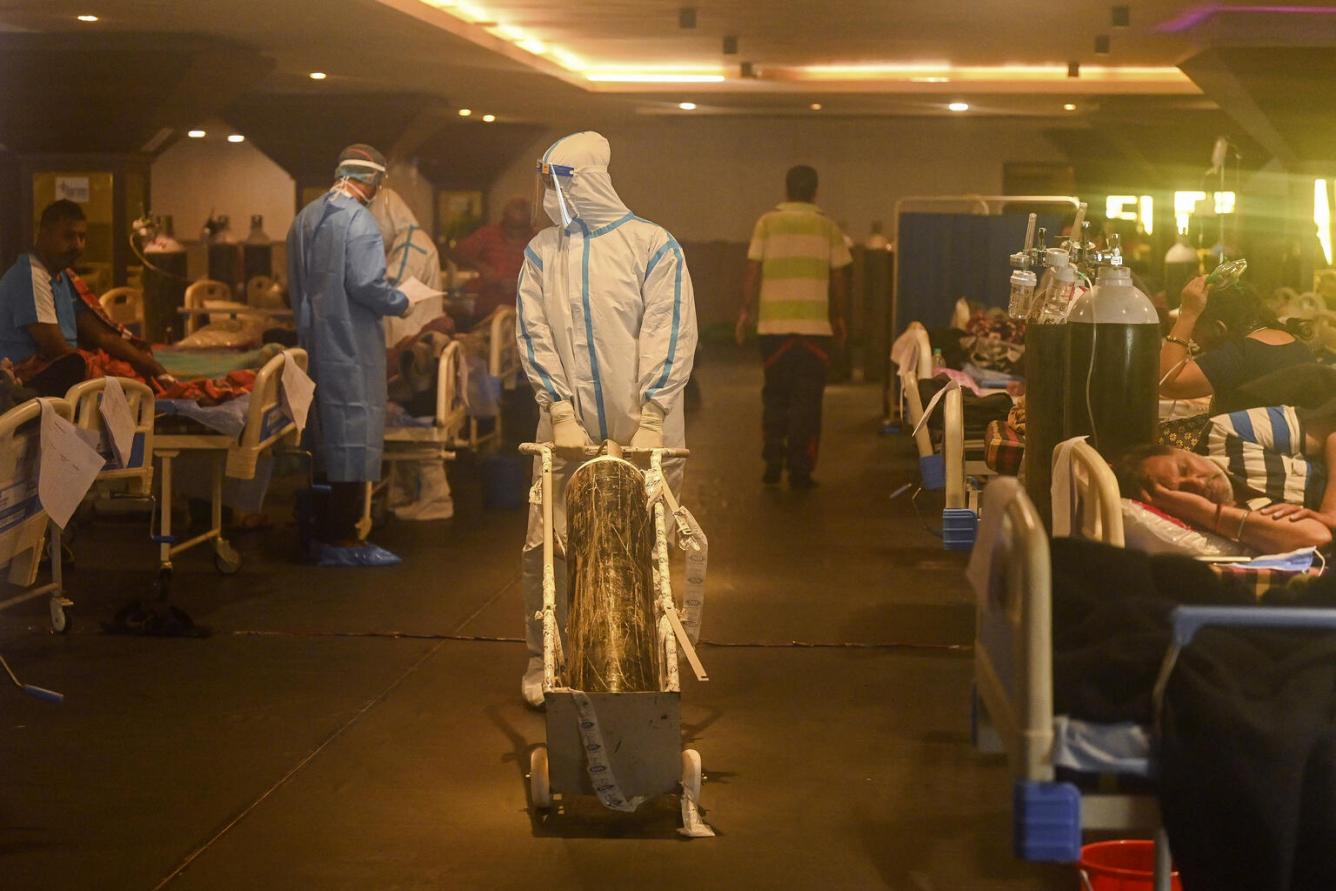 We are continuing our monumental efforts to distribute COVID-19 vaccines to healthcare workers and high-risk groups in the world's largest vaccination drive. 
But the impact of the pandemic is far-reaching, which is why we must respond to the urgent needs of children in a number of areas. 
Last year, children and families in India saw the collapse of livelihoods as an estimated 122 million workers lost their jobs during the first wave of COVID and associated lockdown measures. As a result, poverty and malnutrition increased.
More than 286 million children have been affected by COVID-19 school closures. And in the first weeks of the pandemic, reports of violence against children rose by 50 per cent. 
Our health teams have been working around the clock to respond to the crisis and ensure UNICEF's core programs, services, and protections for children continue to operate so children can thrive.
Because of funding from people like you:
660 million children and their families across India have been reached with accurate information on how to stay safe from COVID-19
44.4 million children are continuing to learn through education initiatives launched by UNICEF and partners across 16 states
19.7 million children and women have received essential healthcare, including prenatal, delivery and postnatal care, essential newborn care, routine immunization, treatment of childhood illnesses and HIV care 
No one is safe until everyone is safe.
This is a global pandemic, which means we must reduce rates of infection everywhere if life is to return to normal anywhere. This is why UNICEF has taken the unprecedented task of delivering 2 billion doses of COVID-19 vaccines globally.  
Slowing the spread of COVID-19 in India will bring us one step closer to ending the pandemic for the entire world. Help save lives by donating today.