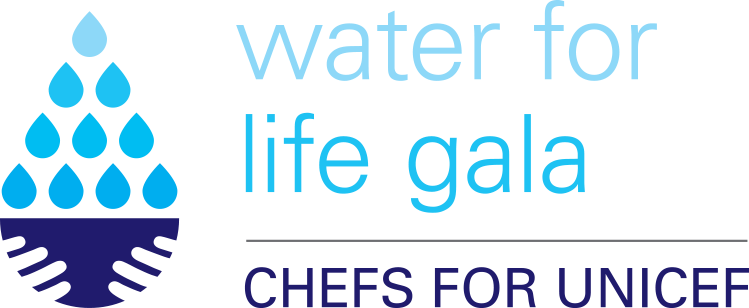 Click here to see some of our incredible Feature Items at this year's auction! Bidding on our amazing auction items will begin at 12:00 p.m. on Wednesday April 10th and be available right up until the Gala on April 24th. Click on the link to start bidding! https://www.unicefhalifaxauction.ca
WHAT
The 27th Annual Chefs for UNICEF Water for Life Gala brings together an unparalleled collection of international culinary delights as Nova Scotia's best Chefs create an unforgettable experience in support of UNICEF's life-saving work for children.
WHY
The goal is to raise $310,000 to provide clean, safe water in secondary schools in Uganda.
WHEN
Wednesday April 24, 2019
WHERE
Halifax Convention Centre Halifax, Nova Scotia
WHO
Honorary Chair
Colin MacDonald
Event Chair
Melanie Nadeau
Patrons Council
Jeannine Bakeeff
Jamie Berryman
Steve Bird
Troy Calder
Kim Day
Andrew Inch
Mark James
Brenda Kops
Nicole Langille
Lia MacDonald
Ian MacInnis
Melanie Nadeau
Christine Pound
Keith Skiffington
Phyllis Stephenson
Organizing Committee
Tracy Ashley
Jeannine Bakeeff
Laurel Boyle
Daisy Cobden
Ambrose Currie
Diane Davidson
Alannah Delahunty-Pike
Sean Doucet - Lead Chef
Natalie Irwin
Lisa Jarmain
Laura Kennedy
Nicole Langille
Andre LeBlanc
Cyril Lunney
Brenda MacPhee
Laura Maynard
Jennifer Murray
Wendy Phillips
Caleb Power
Nousha Saberi
HOW
Advocate: $10,000
Collaborator: $5,000
Humanitarian: $3,000
Individual Tickets: $300
Or... Make an Online Donation
You can support the UNICEF Water for Life Gala Halifax by donating online.
Or... Buy a Water for Life Bundle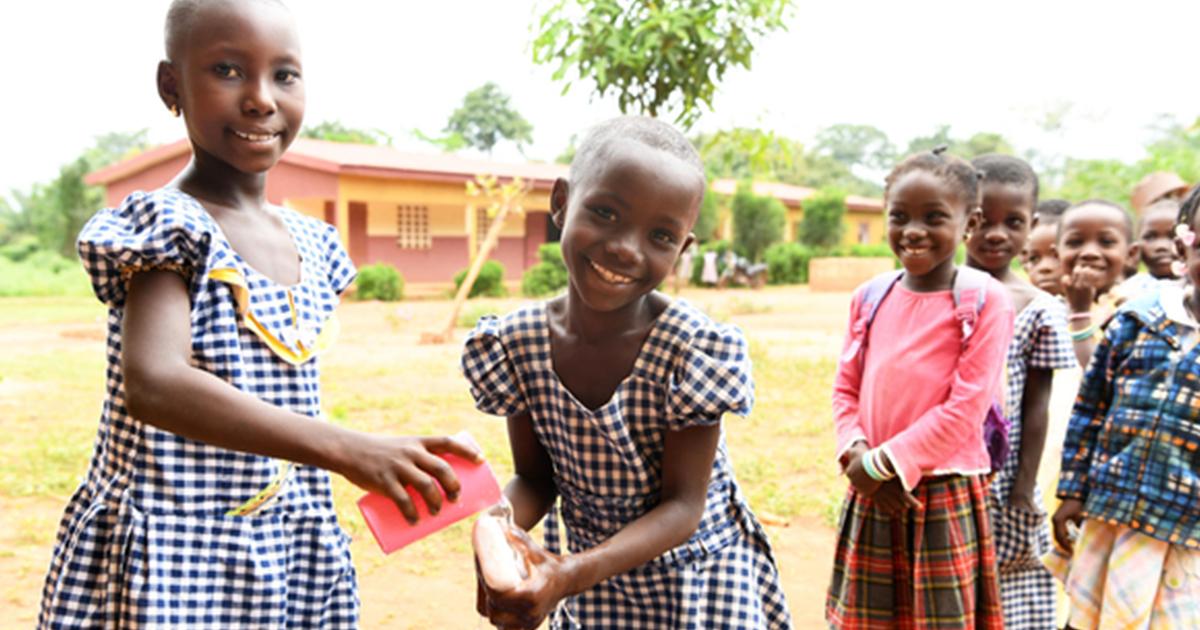 $100
Donate a Water for Life bundle containing 75 bars of soap, 500 sachets of oral rehydration salts, and 3,250 water purification tablets, a collapsible water container, and a bucket, providing 225 children with the tools to purify water, stay clean and treat diseases from waterborne illnesses. 
Uganda field visit
Local UNICEF committee volunteers Caleb Power and Laura Kennedy recently returned from a field trip to Uganda where they saw first-hand the impact the Halifax community is having in providing clean water and sanitation infrastructure in secondary schools across Uganda.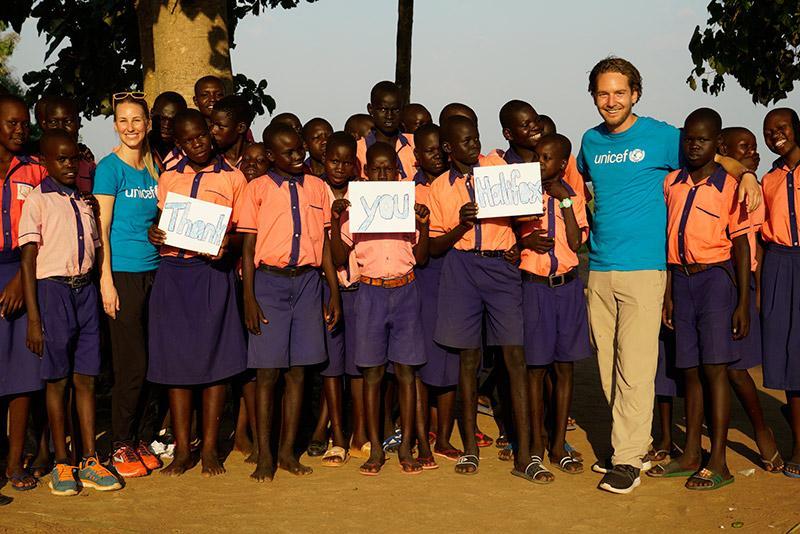 Guest speaker - James Madhier
James is originally from South Sudan, where he lived until the age of 15 before relocating to Kakuma Refugee Camp in northern Kenya during the Sudanese civil war. In the camp, James worked with the United Nations High Commissioner for Refugees (UNHCR) as a humanitarian field interpreter, delivering direly needed services to vulnerable asylum seekers and refugees.
James' resilience and forward-thinking mindset powered him through the war and forced displacement. Having started his first business at age 10, James brings the same ingenuity today to developing systemic and innovative solutions to the world's most pressing challenges, including climate change and the resulting water crisis. His experiences have driven him to seek and build sustainable, lasting and empowering solutions. 
James Thuch Madhier is an entrepreneur, speaker, and Founder and Executive Director of the Rainmaker Enterprise, an award-winning social enterprise building a healthy, peaceful, and regenerative planet by implementing solar-powered water infrastructure for consumption and sustainable agriculture in hard-to-reach places.
Event Sponsors 2019 
Collaborator Sponsors
Alumitech Architectural Glass & Metal Ltd.
B. D. Stevens 
Concertia Technologies Inc.
Energy Atlantica
Intact Financial Corporation
Lindsay Construction Inc.
MOBIA Technology Innovations
Nova Scotia Gaming Corporation
RPIA
Event Representative
Holly Davidson
National Events Manager
Please contact Holly for more information:
Contact
Contact UNICEF at 1(800) 819-0889 ext. 8204 or by email at hdavidson@unicef.ca.
Like us on Facebook