For information on how your school can get involved with UNICEF for Halloween please click here.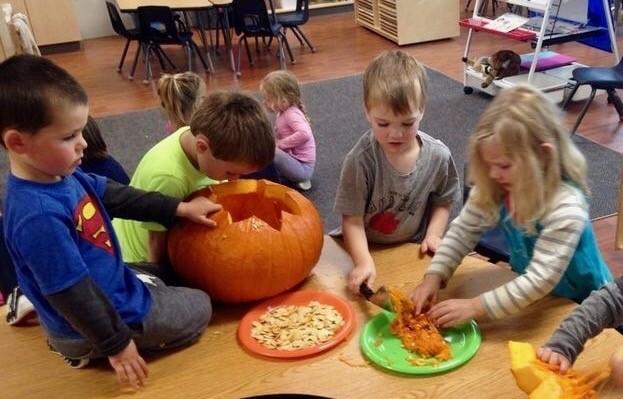 National UNICEF Day is celebrated on Halloween, October 31st.
Across Canada, National UNICEF Day, one of Canada's longest-running youth fundraising campaigns, is celebrated every Halloween (October 31st ).

This campaign is often a child's first philanthropic experience and where kids across Canada fundraise to help support children just like them around the world. In 2018, more than 120 schools and community groups across Canada celebrated National UNICEF Day. Read about the impact their amazing efforts made here.

Join thousands of children across Canada in a fundraising campaign that has been a Halloween tradition for over 60 years!
What is National UNICEF Day (formerly known as Trick-or-Treat for UNICEF)?
Trick-or-Treat for UNICEF is a Halloween tradition that launched in the 1950s to help children around world. With this longstanding association of Halloween and UNICEF, in July 2000, the Government of Canada proclaimed October 31st as National UNICEF Day. It is one of Canada's longest-running youth fundraising campaigns that allows children to become global citizens. At first, the program involved the Trick-Or-Treat for UNICEF orange collection boxes, now it has evolved into in-school and online fundraising.
To date children all over Canada have raised more than $100 million and have given 28.5 million children around the world the chance to go to school! But with nearly 58 million children currently out of school, our work is far from over.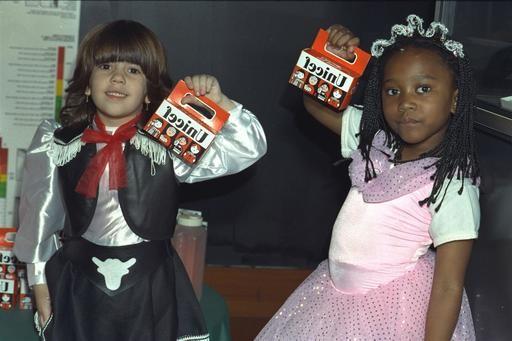 For more information on National UNICEF Day, please take a look at our Frequently Asked Questions.
National UNICEF Day / Trick-or-Treat for UNICEF History
1950 - A Philadelphia family starts a Halloween movement by collecting change for UNICEF to help children left vulnerable by World War II.
1952 - Canadians loved this new tradition, so small communities also began collecting coins on Halloween during Trick-or-Treat and sending them to UNICEF US Fund. This was the unofficial start of the tradition to Trick-or-Treat for UNICEF in Canada.
1955 - The Canadian UNICEF Committee is created and helps Canadians organize on Halloween.
1965 - UNICEF wins the Nobel Peace Prize, boosting the popularity of the Trick-or-Treat campaign in Canada.
1980s - Canadian celebrities like Sharon, Lois, & Bram, Veronica Tennant, the Degrassi Kids and others urge kids to Trick-or-Treat for UNICEF.
2000 - October 31st is declared National UNICEF day by the Government of Canada.
2006 - National UNICEF Day moves from collecting coins in boxes on Halloween to in-school fundraising.
2009 - Canadians hit the $100 million mark for donations to National UNICEF Day.
2015 - UNICEF Canada celebrates 60 years of the National UNICEF Day campaign.
At UNICEF, we do whatever it takes to save every child