Donate to UNICEF's Emergency Fund to give immediate aid to children in Central African Republic and wherever they are in urgent need.
The Number of Children Caught in Conflict Grows
Five years after Bangui descended into bloodshed, life in the Central African Republic (CAR) is even harsher and more dangerous for children. The lives of 1.5 million children in the CAR hang by the most fragile of threads. More and more children are being driven into the bush, in displacement camps, or over the border. More armed groups continue to manipulate and prey on already traumatized and vulnerable communities in a senseless and brutal cycle of killing. Aid workers and peacekeepers are increasingly targeted. Rations and services to people in desperate need of help are being cut because of scarce funding.  
In this challenging context, UNICEF is on the ground, working with partners to ensure treatment for severe acute malnutrition (a result of food insecurity) and large vaccination campaigns, the continuation of educational services, as well as providing access to clean water and sanitation facilities.
The children of the Central African Republic are among the poorest, most isolated children in the world. UNICEF is working to reach children in desperate need, often in very dangerous circumstances, but more funding is needed to reach every child in danger.
Your donation today makes a huge difference for the children of the Central African Republic.
Situation 
In December 2013, Bangui, the capital of the Central African Republic, descended into a brutal war. The violence quickly made international headlines. Today, the few signs of recovery and rebuilding in CAR have given way to a dramatic resurgence in fighting. Renewed violence has reached parts of the country that were previously spared, making life is even more dangerous for children than it was at the peak of the crisis. 
6 key facts about the Central African Republic:
Almost 643,000 Central Africans are internally displaced within the borders, and more than 573,000 have sought refuge in neighbouring countries.
Extreme poverty is raging:  3 out of 4 people live on less than $1.90 US.
Malnutrition rates are through the roof: the country ranks last, 119th out of 119 countries on the 2018 Global Hunger Index.
The country ranks 188th out of 189 countries on the United Nations Development Index measuring life expectancy, income and education. 
Nearly half of the population does not have access to clean water and three-quarters lack basic sanitation.
2nd-highest maternal mortality rate.
"This crisis is taking place in one of the poorest and least developed countries in the world, and one of the most dangerous for humanitarian workers. Conditions for children are desperate." Christine Muhigana, UNICEF Representative, Central African Republic
How are Central African children affected?
One in 4 children is displaced from their community or living as a refugee. Children and their families should never be a target, but in the Central African Republic, armed groups systematically target civilians rather than each other. They attack healthcare and education facilities, mosques and churches, as well as sites where displaced people are living. 
Alarming malnutrition rates – and the worst may be yet to come
Nearly 2 in 3 Central African children require humanitarian assistance. Since 2014, the number of Central African children expected to develop Severe Acute Malnutrition has risen by a third. Most of the families in the country are reliant on subsistence agriculture, and the fighting has uprooted tens of thousands of households – driving them into the bush, where they cannot farm, or to displacement camps, where they must rely on humanitarian aid.
Chronic nutritional deficiencies now leave at least 2 in 5 Central African children stunted – physically shorter than their peers, more likely to fall sick or die, and less likely to learn at school and earn a secure income as adults.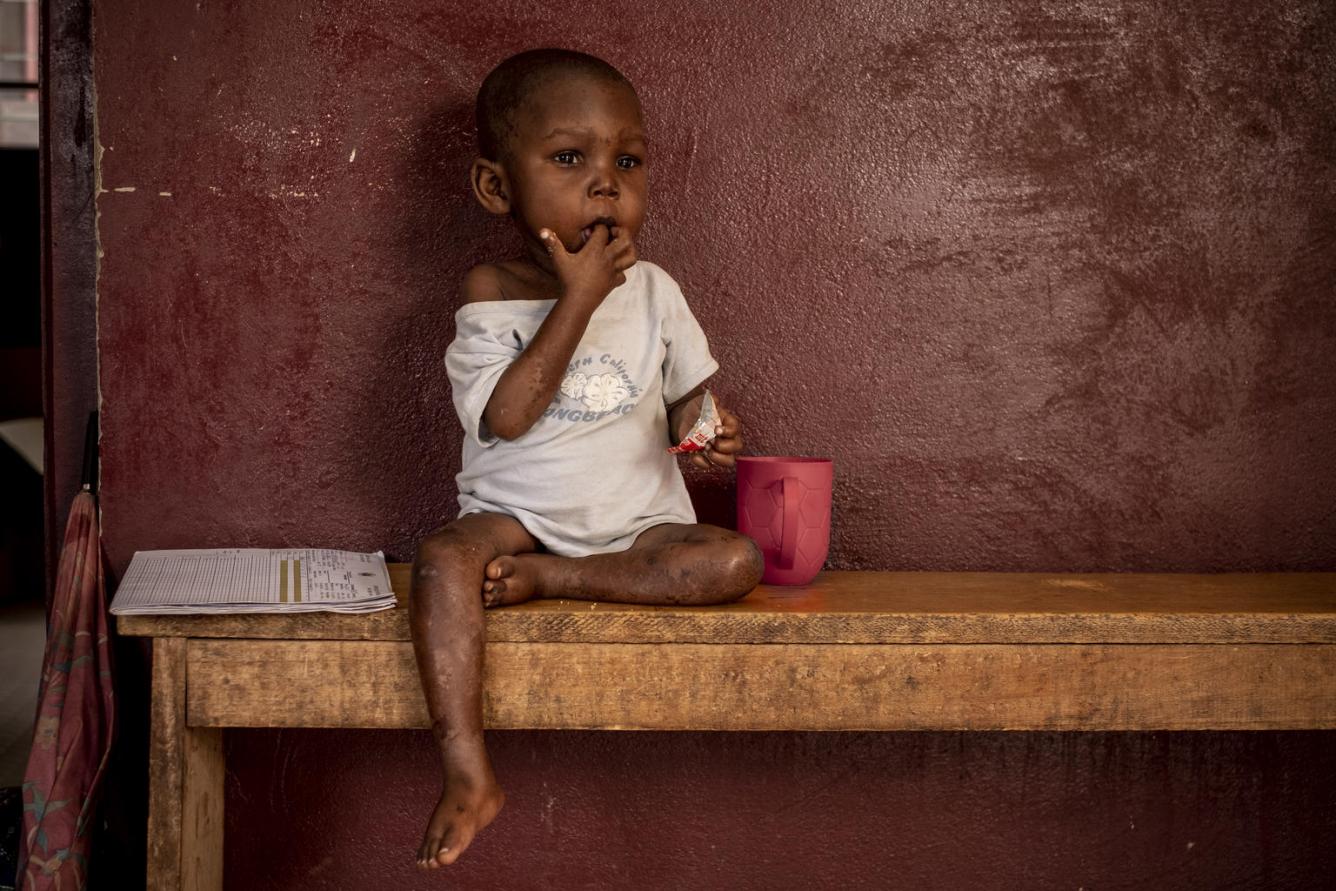 Protecting children and young people from lasting harm
Since 2014, some 13,000 children in CAR, including about 3,200 girls, have been released from armed groups with UNICEF support, and most of them have received crucial assistance with reintegration. During the first 9 months of 2018, almost 500 children in CAR were released from armed groups and received support for reintegration – but thousands more remain trapped.
Across CAR, families are afraid to sleep in their beds, send their children to school or go to the market. Forcibly displaced families set up makeshift shelters as close as possible to peacekeeping positions, mosques, churches or hospitals. Aid work beyond a few kilometres outside major urban areas requires an armed escort.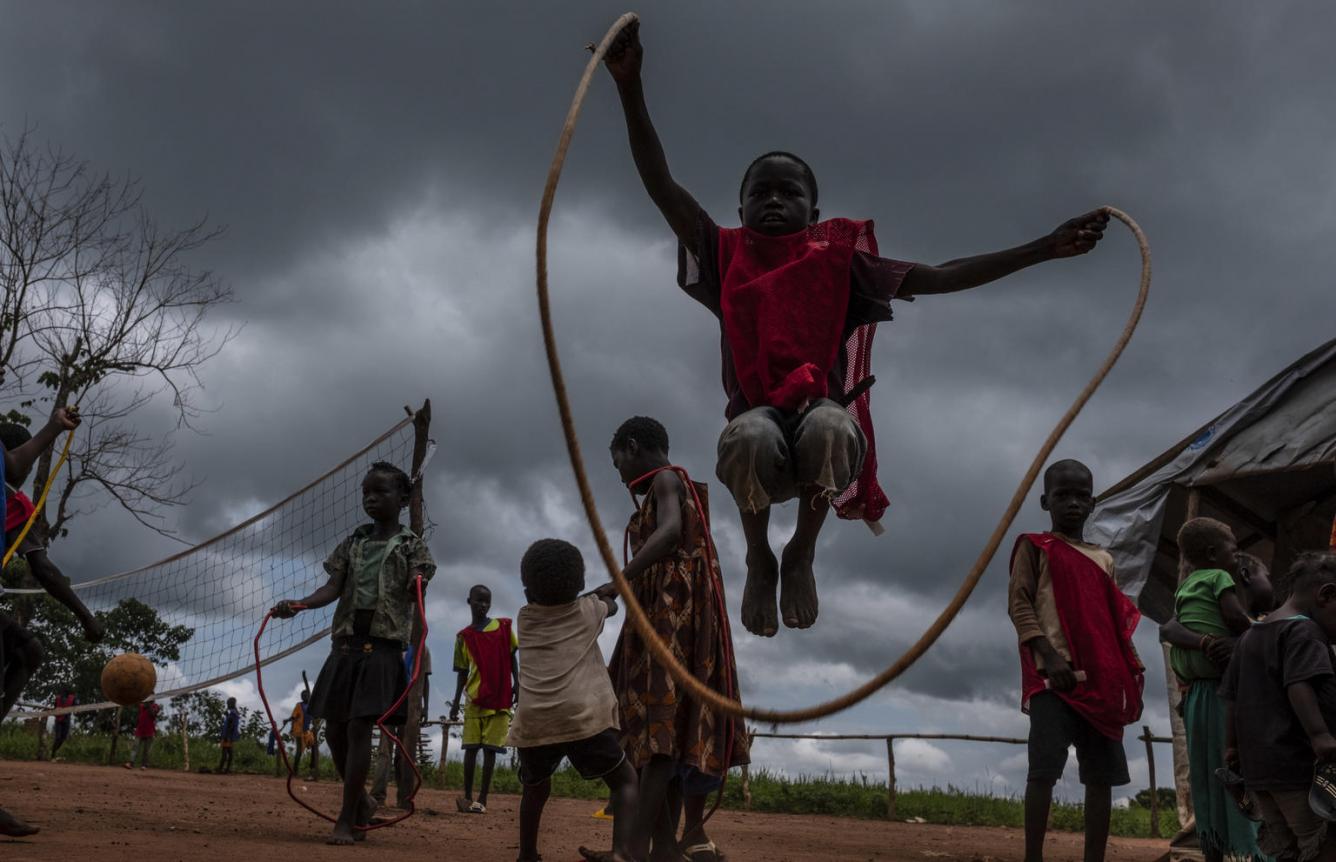 Children and families displaced and under attack, with deep impact on education
The situation has had a significant impact on the country's school dropout rate, with less than 3 in 5 children making it through primary school, and only 6 % completing the equivalent of high school. Numerous schools have shut down because of the violence or because they have no teachers. And in many cases, fear is keeping children away. Eighty-nine attacks against education facilities and personnel have been reported since January 2017.
Children who are not in school are at tremendous risk of exploitation, recruitment into armed groups or involvement in criminal activity. Thousands of Central African children, mainly boys, are believed to be in armed groups. Girls are at acute risk of sexual abuse, child marriage and early pregnancy; more than two-thirds of girls are married before they turn 18, and 29% before they turn 15.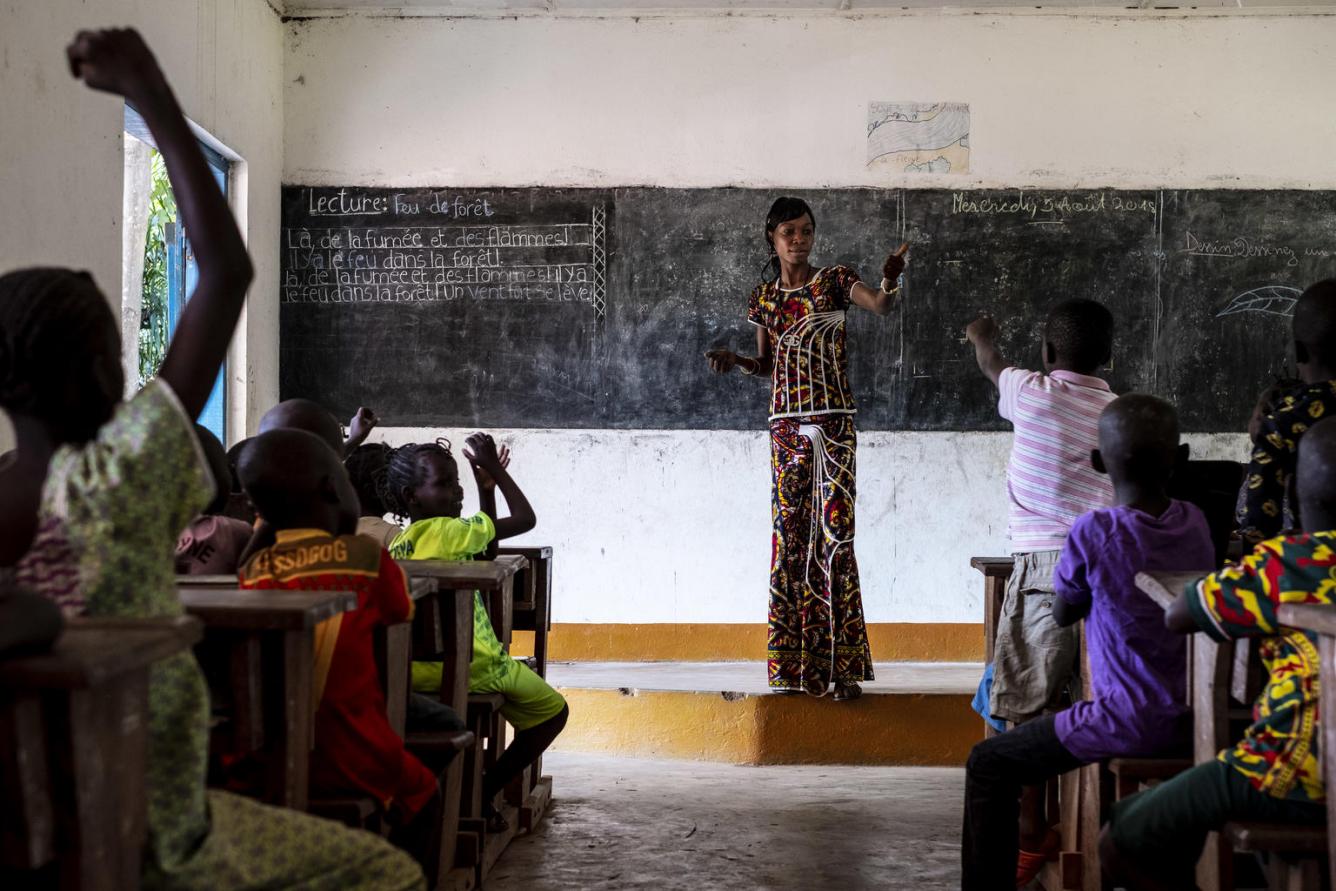 The crisis is deepening, needs are growing, and so is the suffering. There is urgent need to act now for the children of the Central African Republic.
UNICEF is providing aid to children in the Central African Republic
With donor support, UNICEF is on the ground, working with partners to ensure treatment for severe acute malnutrition (a result of food insecurity) and large vaccination campaigns, the continuation of educational services, as well as providing access to clean water and sanitation facilities.
The ongoing conflict increases safety risks for children as they become separated from their families. UNICEF and partners are providing psychosocial support and care for children released from armed groups and providing family reunification services for unaccompanied and separated children.
UNICEF has helped set up hundreds of temporary learning spaces and trained thousands of community teachers in CAR. It has also established catch-up programmes for children who have missed out on classes since 2014.
Between January and September 2018, a Rapid Response Mechanism led by UNICEF – and intended to provide crucial non-food items and water, sanitation and hygiene supplies to affected communities – had already reached almost 180,000 people.
UNICEF in 2019 will provide virtually all the therapeutic food required to treat severe acute malnutrition and almost all the emergency education supplies in CAR. UNICEF also supplies half of the vaccines required in the country, and procures the other half on behalf of partners and the government.
What can you do to help the Central African Republic children in crisis?
To create the conditions for peace and longer-term prosperity, the Central African Republic urgently needs a fully funded humanitarian response along with equally urgent development support. Humanitarian work and, when possible, recovery efforts need to be happening side by side. If the country is to recover from chronic crises, then the country must make sure this generation of children is able to turn the page on violence and poverty. It can do so only by protecting, educating and nurturing children, no matter who they are or what their circumstances are, for years to come. 
You can help UNICEF bring life-saving services to the children of the Central African Republic by donating to our Emergency Fund. 
Page Last Updated: November 30, 2018