WE BEGAN WITH THE MILLENNIUM DEVELOPMENT GOALS…
Before the Global Goals, there were the 'MDG's. In September 2000, the largest gathering of world leaders in history adopted the Millennium Development Goals — or MDGs— eight clear goals and 21 targets aimed at reducing extreme poverty around the world by 2015. One of the objectives was to provide targets against which to measure progress for children and hold the global community accountable.
In so many ways, the MDGs succeeded. The world reduced the number of people living in extreme poverty by half. Twice as many children now live to see their fifth birthday. New HIV infections are down by 40%. Plus two billion more people now have access to clean water and 43 million more children are in school.
See what we accomplished under the MDGs: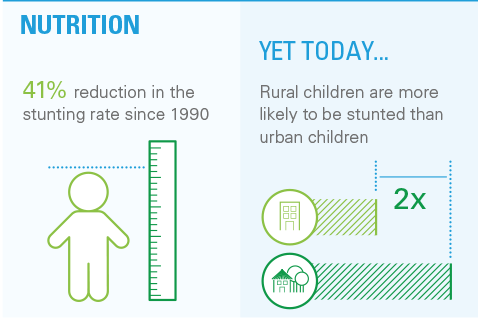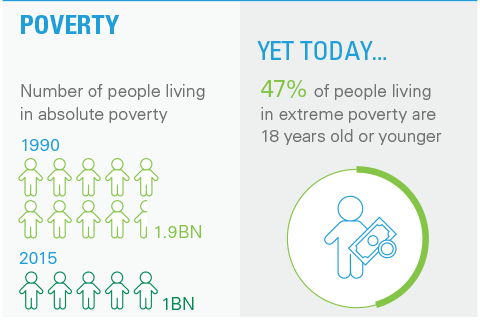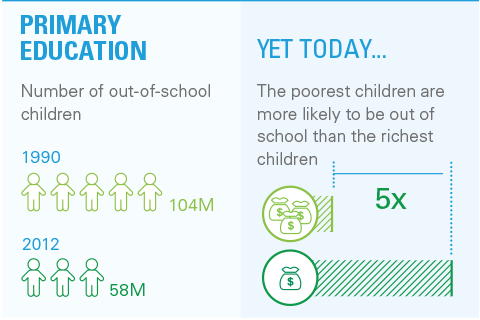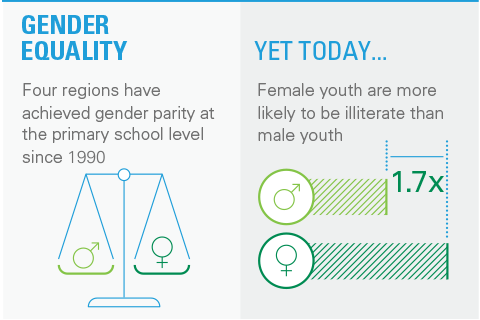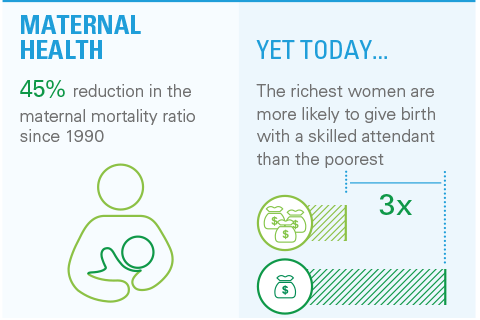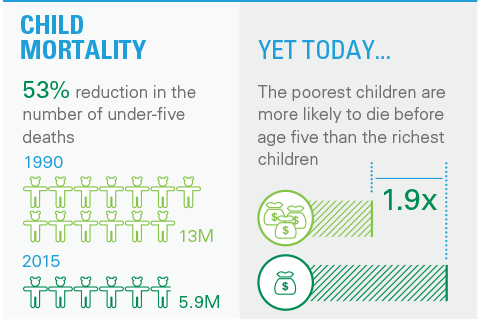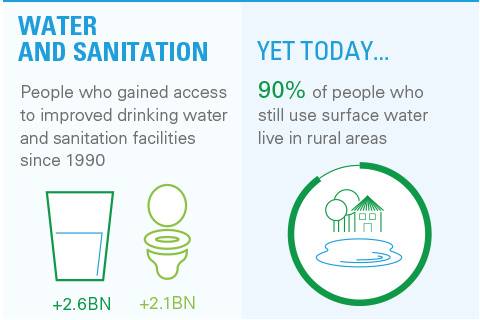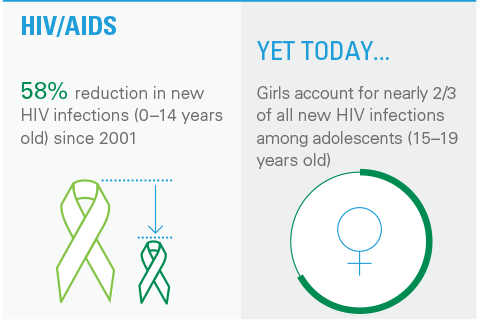 We have a lot to be proud of. But there's still so much more to do.
… and we now need to focus on the Global Goals.
That's why, this past September—exactly 15 years after adopting the MDGs—193 nations came together once again to set new, universal targets for the world: the Global Goals also known as Sustainable Development Goals, or SDGs.
Under the MDGs, progress was uneven and far too many children were slipping through the cracks and being left behind. The poorest, most vulnerable children were hidden in national averages and invisible to the world. What we needed was better data collection and a more comprehensive breakdown of information in order to help identify the children who needed us most.
So world leaders sat down and agreed to a new set of universal goals, which each country is committed to using when framing their own agendas and policies by 2030.
What are the global goals?
The Global Goals are newly agreed upon set of goals, targets and indicators that every UN member government will be expected to use to frame their own agenda's and political policies over the next 15 years.
The Global Goals will drive investment and action in virtually every country on earth. These new goals build on the MDG's original commitment to helping children in terms of poverty, nutrition, health, education, water and sanitation, and gender equality. The Global Goals not only aim to end extreme poverty and hunger, they're also designed to provide lifelong education for all, protect the planet and promote peaceful and inclusive societies - and include new goals and targets on protecting children from violence, combating climate change and reducing inequality.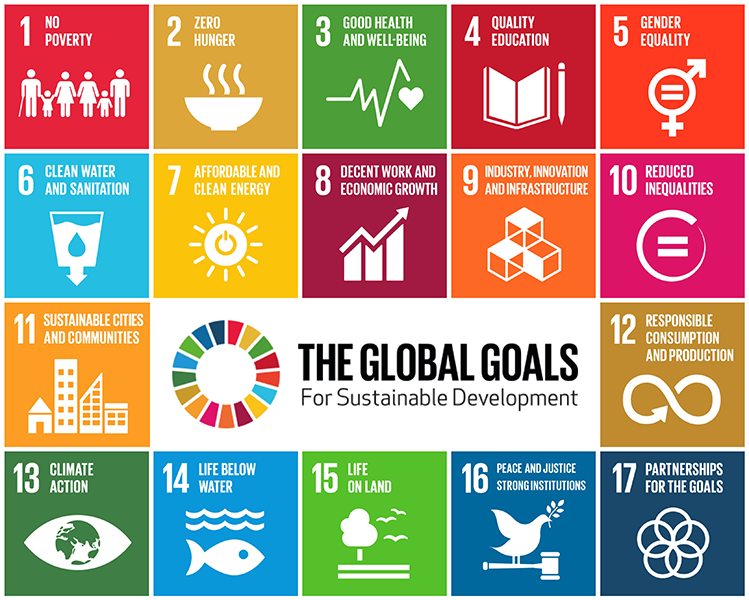 UNICEF welcomes the global goals for every child
By achieving the Global Goals by 2030, we have the potential to grant every child a fair chance in life, ensuring them health, safety, education, and empowerment. These children will become the leaders of tomorrow—and they will hold the key to a peaceful, prosperous and sustainable world.
With these new global goals in place, it will take commitment and resolve from all world leaders to provide an equal opportunity in life for every child. The stakes are high and so are the needs—especially in areas where children are already most disadvantaged. We must focus our attention on reaching children affected by violence, disaster, poverty, discrimination, and climate change if we're to make a real, lasting difference.
At UNICEF, we welcome this ambitious new plan and we're committed to doing all we can to help achieve these Global Goals.
This global plan of action for people, planet and prosperity will help us all address the barriers and advance the rights and well-being of every child—at home and around the world—especially for the most vulnerable.
YOU have the power to help end extreme poverty and injustice!
We can create the world we want for every child. We can be the first generation to fight extreme poverty and injustice, and the last generation that needs to prevent the worst impacts for climate change. The Global Goals aren't just for governments or developing nations—we all have a role to play to create a better world.
Learn more. Read about the Global Goals.
Raise awareness. Use social media to speak out and start conversations about the #GlobalGoals, with friends, family members or co-workers.
Get Involved! Join the "We the People" movement.
Transforming our world: the 2030 Agenda for Sustainable Development
Resources for teachers and child-friendly learning materials