Mission accomplished! Thank you to all of the kids and families across Canada who participated in the 2021 UNICEF Halloween Walk-a-thon. You're true Halloween Heroes and have helped defend every child's right to a childhood.  
More children will have access to safe water, nutrition, education and health care because you turned your trick-or-treating steps into a walk-a-thon. Your fundraising efforts have made a real difference and we couldn't have done it without you. 
We hope you will join us in fall 2022 for the next UNICEF Halloween Walk-a-thon. 
Do you want to be the first to hear about the 2022 walk-a-thon or learn more about how you can support children all year long? Join us on social media.
 
About the UNICEF Halloween Walk-A-Thon
The UNICEF Halloween Walk-a-thon is a fun event for families to fundraise for children around the world. 
It's easy to participate. Families sign up, set up a fundraising page, and ask friends and family to donate online throughout the Halloween season. Then they celebrate on Halloween by walking in support of UNICEF and children everywhere while they trick-or-treat.  
All of the money raised goes towards providing essentials like water, nutrition, education and health care to children around the world. We want to empower a new generation to advocate for children's rights and prepare our future leaders to change the world! 
If you have questions, please email us at HalloweenHeroes@unicef.ca.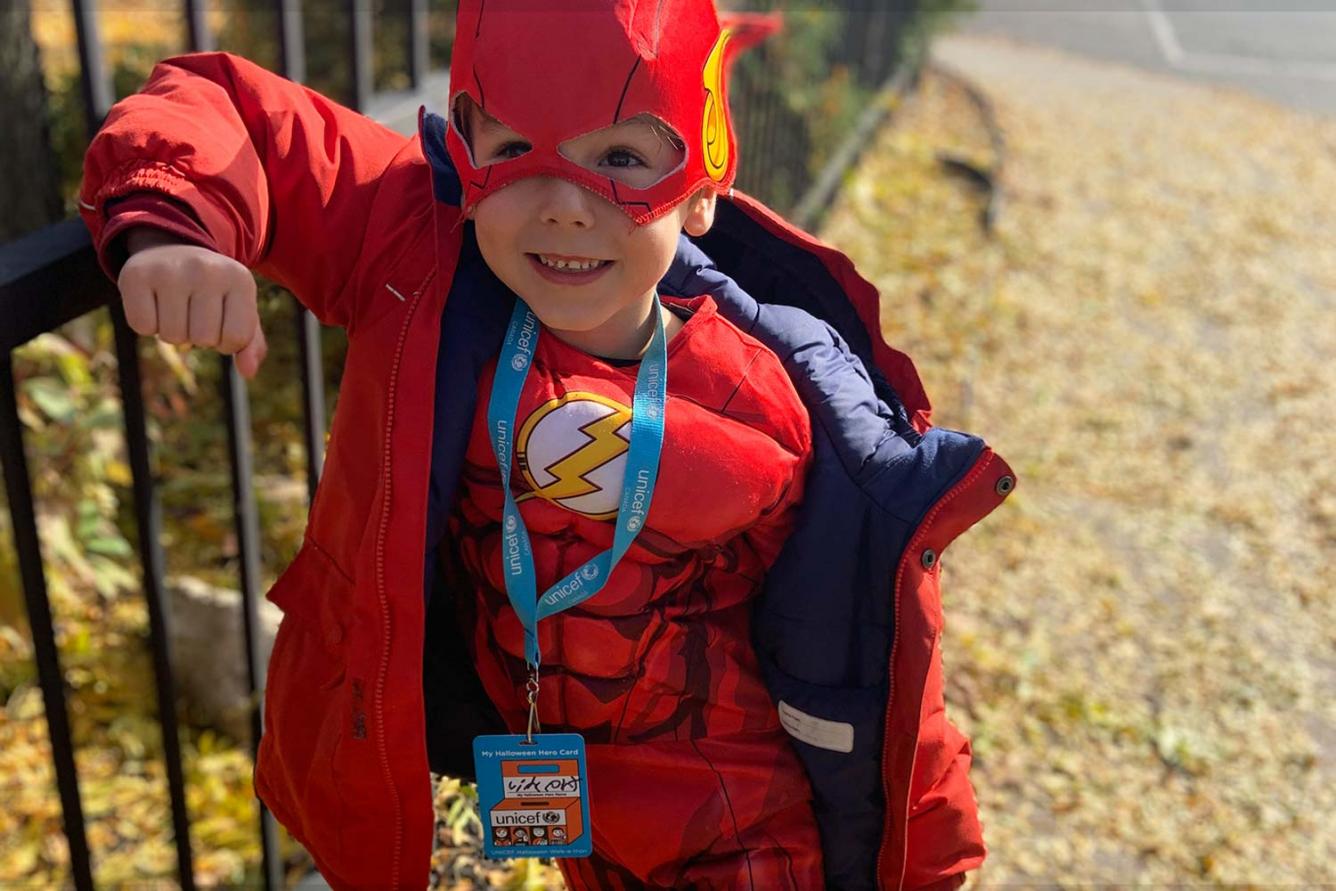 There is still time to donate
Even though Halloween is over, some of our walk-a-thon participants are still fundraising to support children.