Walk your neighbourhood, do some good
Your child can stand with kids everywhere this Halloween. It's easy. Get into your favourite Halloween costume and trick-or-treat as usual – but turn it into a walk-a-thon!  
Have friends and family donate online throughout the Halloween season to help your child raise funds that will support children around the globe. UNICEF Canada will provide you with fundraising tips and tricks along the way.
Families who sign up by October 16th will receive a fun-filled walk-a-thon package in the mail, including your very own Halloween Cards for trick-or-treating with a QR code that leads to your fundraising page.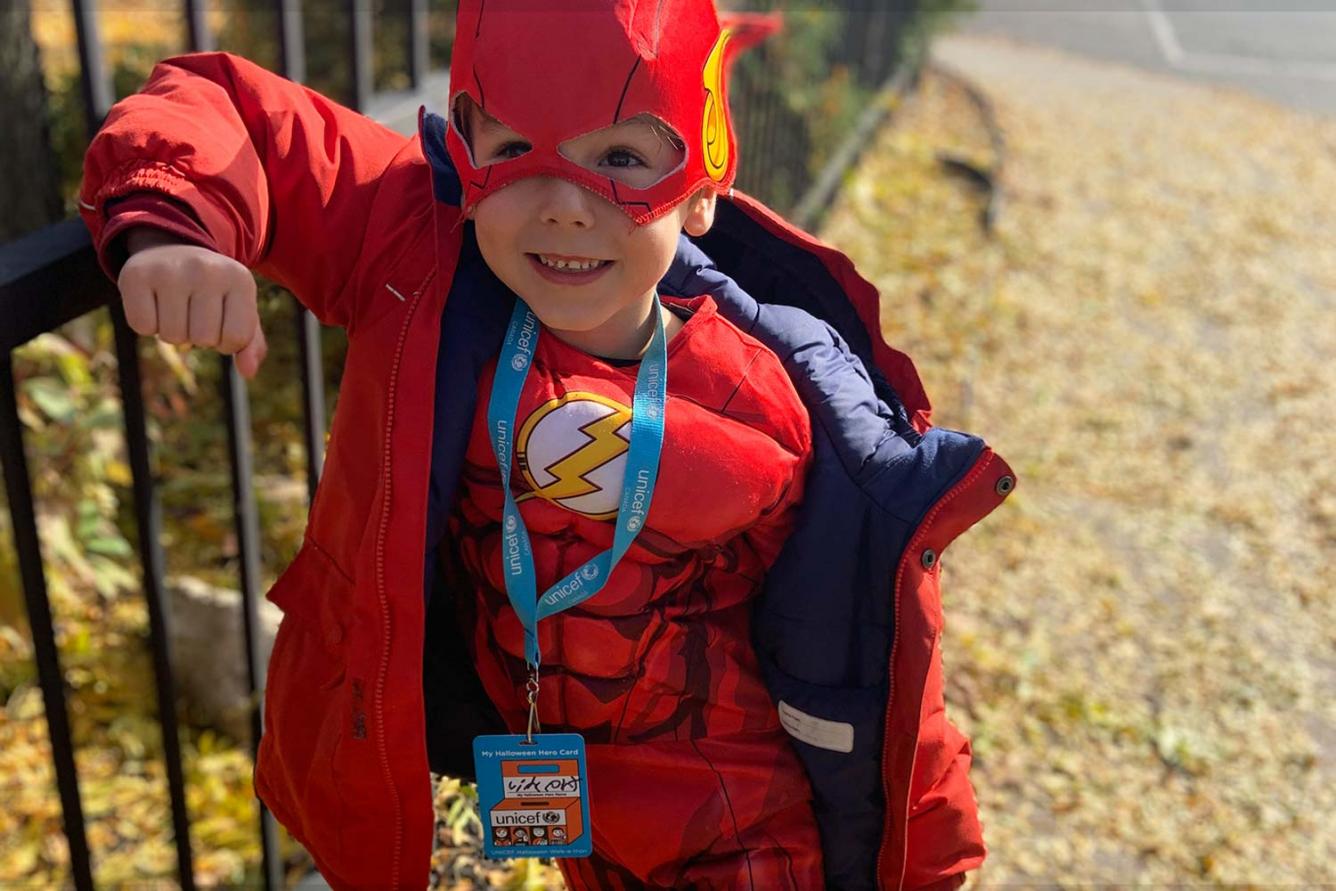 How to participate:
Choose a fundraising goal.
Set up a fundraising page for your child or family.
Share your fundraising page link throughout the Halloween season. Ask your friends, family and neighbours to sponsor your child or family's walk by donating online.
Celebrate and walk for UNICEF on Halloween! As you trick-or treat, walk your neighbourhood in support of UNICEF Canada, and collect donations along the way. Celebrate the power that every child has to make a difference.
How will the UNICEF Halloween walk-a-thon make a difference?
When your kids walk for UNICEF Canada, they defend all children's right to have a safe and happy childhood. The money raised will support UNICEF's work to ensure every child has the essentials they need to grow up safe and healthy: clean water, nutrition, education and health care. Because every child—no matter where they live—has the right to a childhood.