Give now to help Rohingya children

How to help the Rohingya children: donate to UNICEF's Rohingya Relief Fund. Your donations will be sent directly to assist refugee Rohingya children from Myanmar.
Rohingya crisis explained
Q: What is the Rohingya crisis? Who are the Rohingya?
A: Rohingya are ethnically from the Rakhine State in Myanmar. Since late August, horrific violence and persecution has driven nearly a million members of the minority Muslim Rohingya community to seek refuge across the border in Bangladesh. Women and children fleeing from Myanmar's Rakhine state into Bangladesh – who make up almost 90 per cent of the refugees – have reported experiencing or witnessing horrific violence and persecution– accounts which UN officials say point to grave human rights violations.
Watch the video: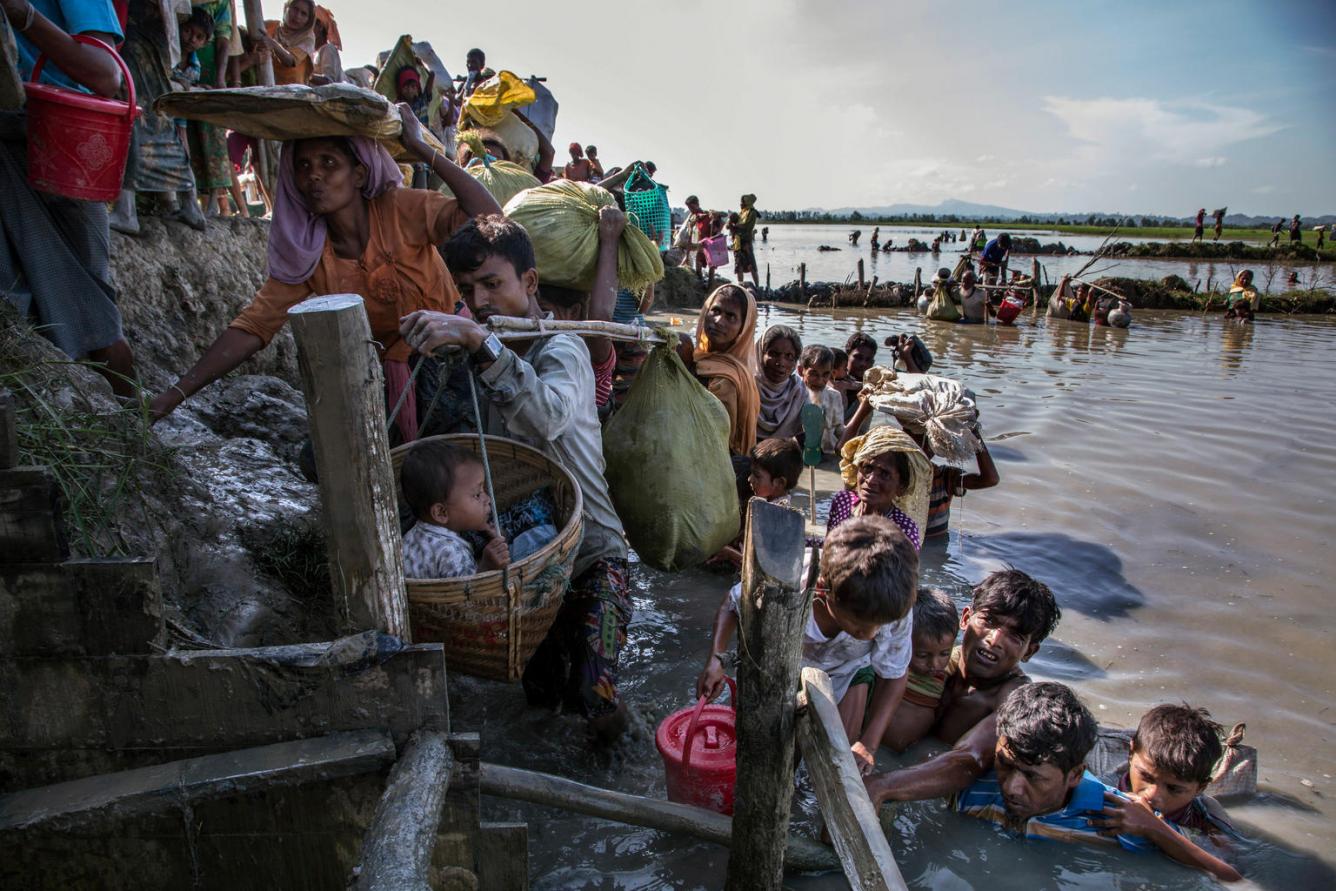 Q: How are Rohingya children affected?
A: More than 335,000 of the latest influx of new refugees are children and more than 30 per cent are under five years of age. Altogether, about 720,000 children need urgent humanitarian assistance. These children are exceptionally vulnerable to death, disease, violence and exploitation. They are in urgent need of clean water, shelter, food, and medication. We must take every possible measure to ensure that these children are not deprived of their childhoods, and that they are given the chance to not only survive, but to thrive and reach their full potential. There are many traumatized, separated and unaccompanied children needing psychosocial support, family tracing and reunification and a protective environment.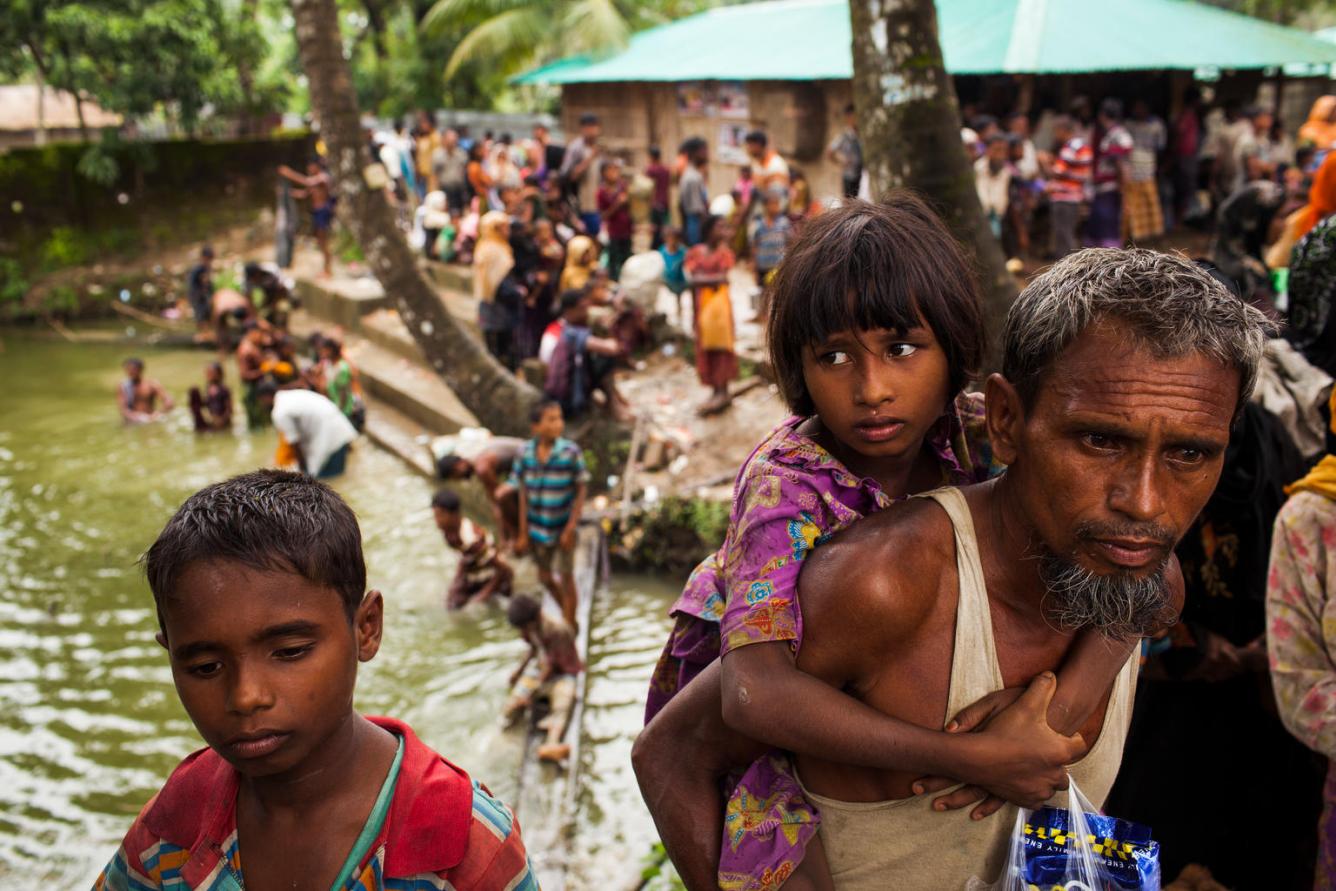 Watch the video:
Q: What is UNICEF doing to help in Bangladesh?
A: UNICEF staff have been at Cox's Bazar before the crisis began, and will be there as long as needed. We are having an immediate positive impact, but there is a critical need to scale up the response. UNICEF has been providing children with access to clean drinking water, food, vaccines, shelter, medical assistance, psychosocial support and education, but resources are being stretched to the limit. UNICEF Bangladesh has launched an aggressive response plan to reach more than 720,000 children caught in the emergency. UNICEF has appealed for $76 million to meet the urgent needs of Rohingya children and their families from August 2017 to January 2018.
Watch the video:
The situation in the camps is becoming more organized with more and more interventions being established. However, living conditions for these refugees are still shockingly sub-standard. There are still pressing needs around water provision and sanitation systems, access to health and medical care, access to nutrition screening and access to education and child protection systems. While a massive Oral Cholera Vaccination (OCV) campaign is underway, disease continues to present a risk. The number of cases of diarrhoeal disease has been high among refugee arrivals. Coupled with poor nutrition, the effects of any disease outbreak would likely be devastating for children. The need for improved water, hygiene and sanitation within the camps is a major pressing priority.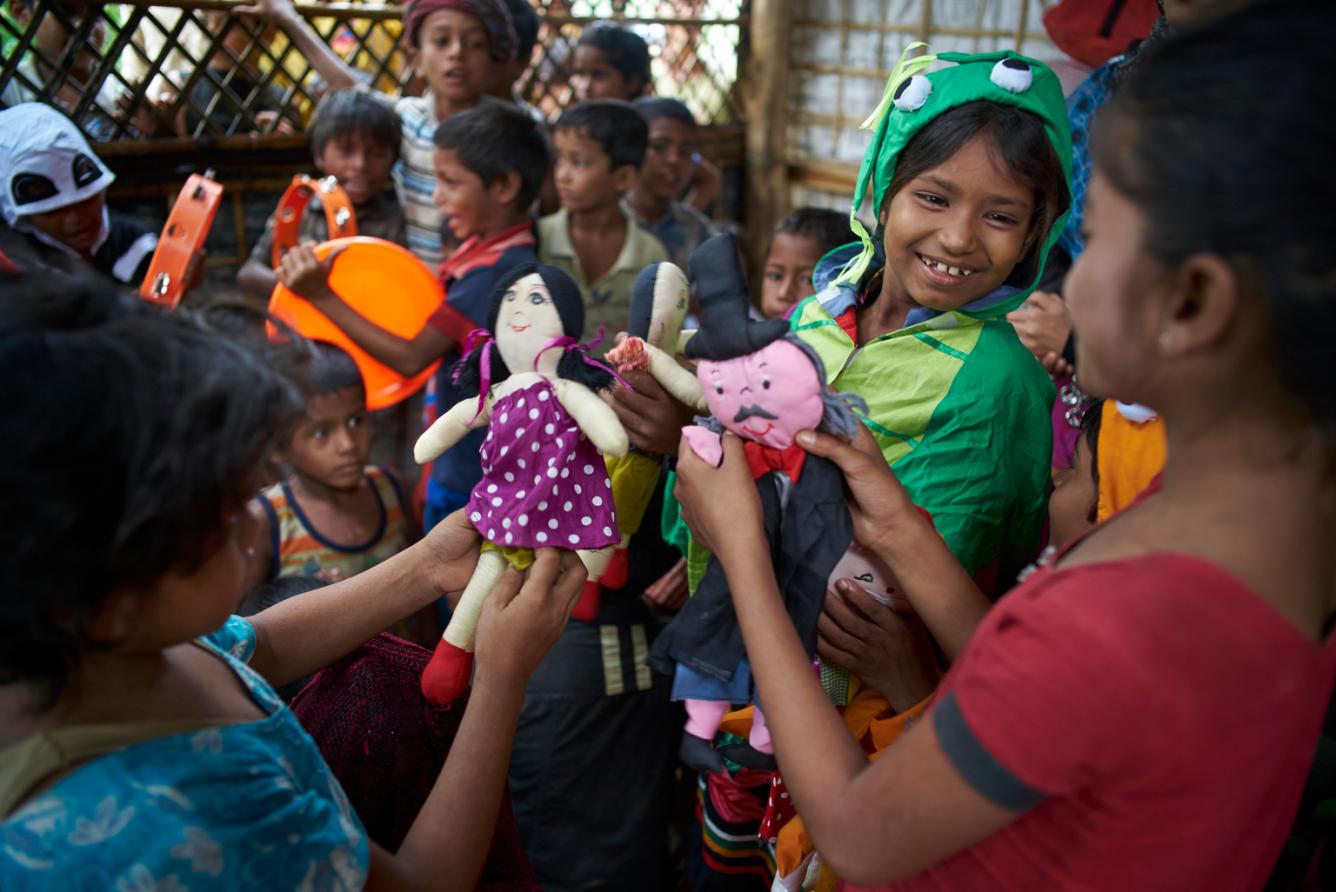 Q: What can you do to help the Rohingya children in crisis?
A: Donate to our Rohingya Relief Fund to send your donations directly to refugee children in need.