Give now to help Rohingya children

How to help the Rohingya children: donate to UNICEF's Rohingya Relief Fund. Your donations will be sent directly to assist refugee Rohingya children from Myanmar.
Monsoons threaten Rohingya Refugees
Torrential rain and strong winds hit Rohingya refugee camps and makeshift settlements in the past week, threatening the health and safety of thousands of children as the first major storm of the monsoon season arrived in south-eastern Bangladesh.
The heavy rain brought flooding and landslides – with reports of one young child killed in a landslide – whilst strong winds damaged or destroyed hundreds of shelters, leaving vulnerable families defenseless against the elements.
"Thousands of children and their families are living in shelters on hilly areas with no trees, rocks or shrubs to hold sandy ground – much of which has now turned into mud - as the rains continue and the water table rises rapidly," said Edouard Beigbeder, UNICEF Representative in Bangladesh. "It's vital that refugees in the most vulnerable locations are able to move to safer locations, but many families – who have already faced upheavals several times over the last few months -- are reluctant to abandon their makeshift homes."
UNICEF and partners estimate that 200,000 Rohingya refugees – over 50 per cent of whom are children -- are currently threatened by the dual dangers of flooding and landslides, with 25,000 at highest risk.
A rapid assessment following the latest rains found that of the almost 10,000 refugees directly affected, over 65 per cent were affected by wind, more than one-in-four (27 per cent) by land-slides, and 4 per cent suffered from severe water-logging or flooding.
Rohingya crisis explained
Q: What is the Rohingya crisis? Who are the Rohingya?
A: Rohingya are ethnically from the Rakhine State in Myanmar. Since late August, horrific violence and persecution has driven over 670,000 of the minority Muslim Rohingya community to seek refuge across the border in Bangladesh. Women and children fleeing from Myanmar's Rakhine state into Bangladesh – who make up almost 90 per cent of the refugees – have reported experiencing or witnessing horrific violence and persecution– accounts which UN officials say point to grave human rights violations.
Watch the video: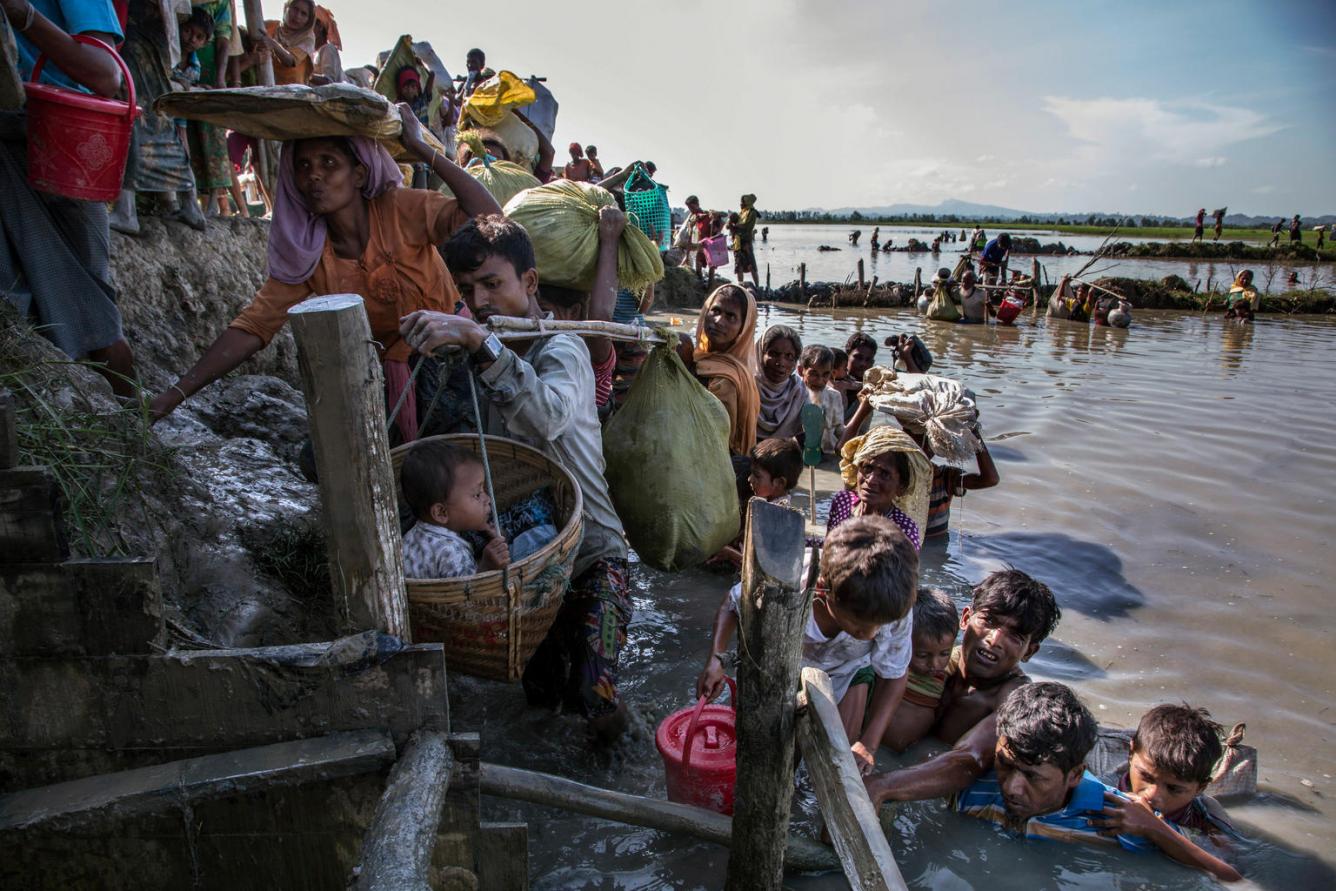 Q: How are Rohingya children affected?
A: More than 362,340 of the latest influx of new refugees since August 25 are children and making up 58% of the newly arrived Rohingya refugees. Altogether, about 703,000 children need urgent humanitarian assistance. These children are exceptionally vulnerable to death, disease, violence and exploitation. They are in urgent need of clean water, shelter, food, and medication. We must take every possible measure to ensure that these children are not deprived of their childhoods, and that they are given the chance to not only survive, but to thrive and reach their full potential. There are many traumatized, separated and unaccompanied children needing psychosocial support, family tracing and reunification and a protective environment.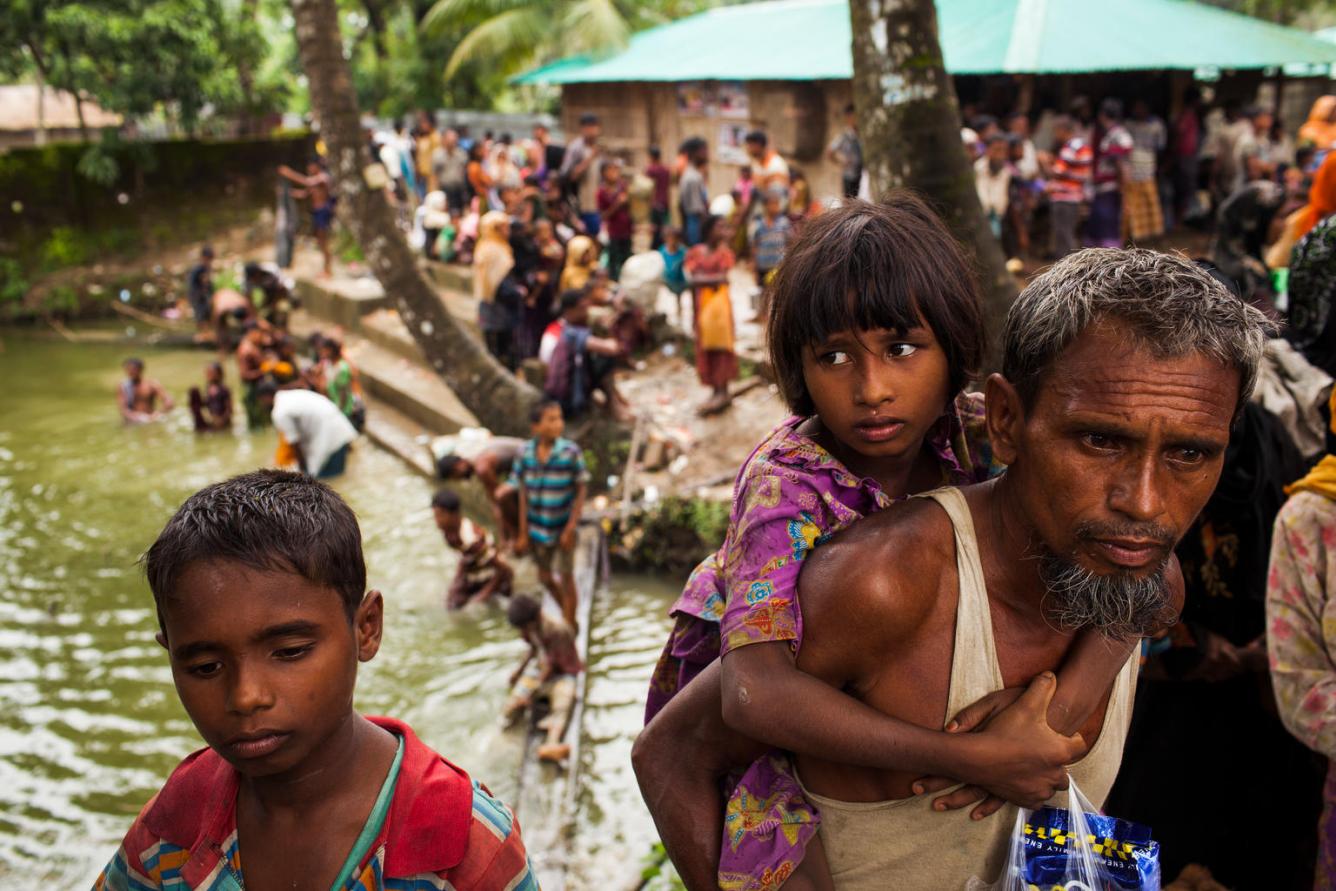 Watch the video:
Q: What is UNICEF doing to help in Bangladesh?
A: UNICEF staff have been at Cox's Bazar before the crisis began, and will be there as long as needed. We are having an immediate positive impact, but there is a critical need to scale up the response. UNICEF has been providing children with access to clean drinking water, food, vaccines, shelter, medical assistance, psychosocial support and education, but resources are being stretched to the limit. UNICEF Bangladesh has launched an aggressive response plan to reach more than 703,000 children caught in the emergency. UNICEF has appealed for'$144.6 million USD to meet the urgent needs of Rohingya children and their families.
Monsoon season is threatening the lives of Rohingya children:
The ongoing cyclone and monsoon season, expected to continue until November, is affecting Rohingya refugees and host communities in Cox's Bazaar. Refugees are being relocated to other sites.
A reported 441 latrines and 294 bathing cubicles have been damaged by monsoon rains and must be repaired.
Risk of cholera remains high during monsoon season. Planning is ongoing for a round of oral cholera vaccinations targeting over 300,000 people.
Prior vaccination coverage amongst new arrivals is very low and deadly outbreaks of communicable diseases such as measles and diphtheria have already occurred.
An estimated 45,000 people rely on the continued trucking on 654,000 litres of safe water in water scarce areas of Hakimpara and Alikhali Camps.
More than 381,000 children have arrived in Bangladesh since last August and are in need of humanitarian assistance.
Watch the video:
The situation in the camps is becoming more organized with more and more interventions being established. However, living conditions for these refugees are still shockingly sub-standard. There are still pressing needs around water provision and sanitation systems, access to health and medical care, access to nutrition screening and access to education and child protection systems. While a massive Oral Cholera Vaccination (OCV) campaign is underway, disease continues to present a risk. The number of cases of diarrhoeal disease has been high among refugee arrivals. Coupled with poor nutrition, the effects of any disease outbreak would likely be devastating for children. The need for improved water, hygiene and sanitation within the camps is a major pressing priority.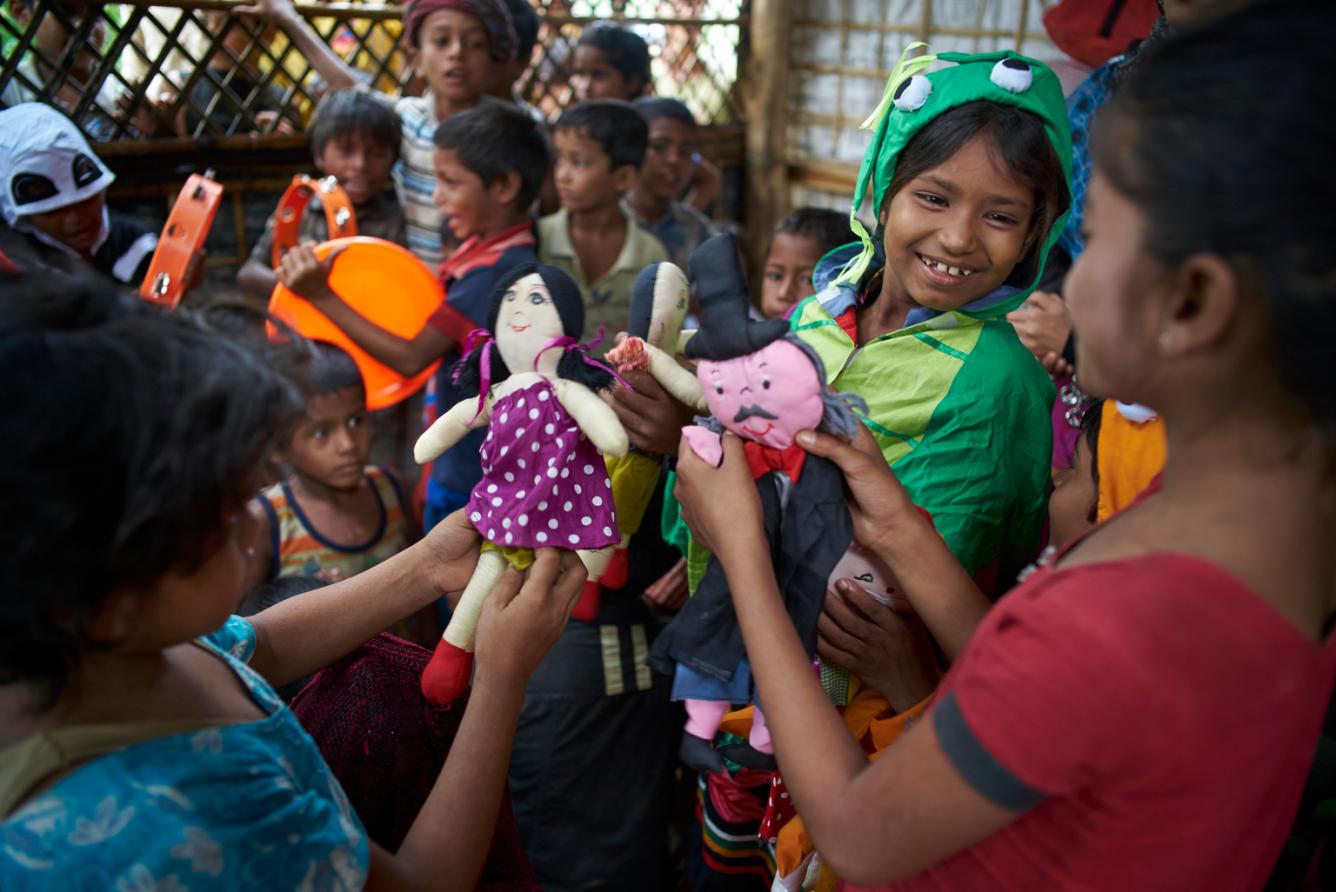 Q: What can you do to help the Rohingya children in crisis?
A: Donate to our Rohingya Relief Fund to send your donations directly to refugee children in need.
Page Last Updated: August 18, 2018