Global and Multi-National Partners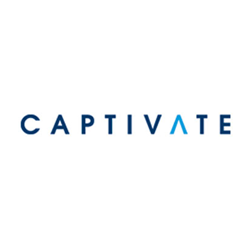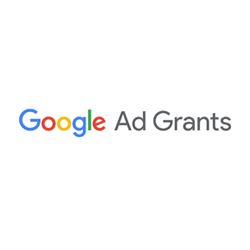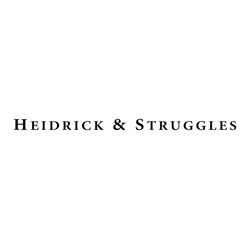 X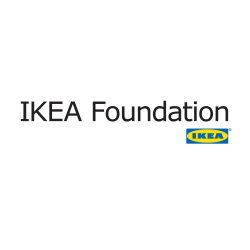 IKEA Foundation
The largest corporate donor to UNICEF globally, IKEA Foundation has committed more than $200 million in both cash and in-kind donations to UNICEF's programs to save and improve the lives of children and their families. For more than 13 years, IKEA has been a key supporter, contributing to UNICEF's work through philanthropic donations, sales of UNICEF Greeting Cards, cause-related marketing promotions, in-kind assistance and national-level fundraising and promotional activities by IKEA customers and employees around the world. But what makes IKEA a true partner, is the company's deep commitment to social responsibility and their direct engagement with issues affecting children. They have truly joined with UNICEF to tackle issues like child labor at their root causes.
IKEA also uses its global reach to educate consumers about children's issues through advocacy campaigns in their stores and through cause-related marketing campaigns in support of UNICEF. Since 2003, IKEA Foundation has joined together with IKEA stores around the world to make a donation for each Soft Toy sold during the holiday season. This program has generated more than $77 million Euros to date in support of UNICEF and Save the Children's education programs. With IKEA's generous support, approximately 11 million children in over 46 countries now have access to a quality education.
X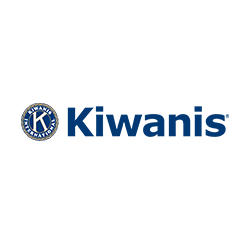 Kiwanis International
Kiwanis, UNICEF and the Government of Canada, have joined forces to eliminate Maternal and Neonatal Tetanus, through the Eliminate Project. This deadly disease steals the lives of 49,000 innocent babies and a significant number of women each year. This equates to the death of 1 newborn baby every 11 minutes. Donations to Kiwanis Foundation of Canada for the Eliminate Project will be matched by the Canadian Government, and will support a $5 million project aimed to eliminate this deadly disease in Chad, Kenya and South Sudan, and make great strides in Pakistan and Sudan towards elimination. With this project, more than 3.4 million women of reproductive age will be reached with vaccinations needed to provide immunity and save their babies.
In 2000, MNT was still a public health problem in 59 countries. In the last 15 years 37 countries have officially eliminated MNT. We're on the brink of eliminating this childhood killer.
Kiwanis and UNICEF have also previously joined forces to tackle iodine deficiency disorders, achieving one of the most significant public health successes of the twentieth century.
The dedicated work of UNICEF and every member of the Kiwanis family are coming together to reach the poorest, most neglected mothers and babies with additional lifesaving health care.
X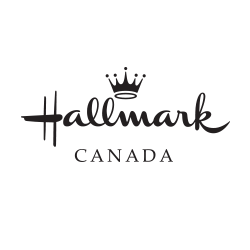 Hallmark Canada
Hallmark Canada has been a proud supporter of UNICEF since 2011 through its sale of UNICEF boxed and seasonal greeting cards to Canadians. Support from the sale of these cards go towards UNICEF's highest priority needs for vulnerable children with life-saving interventions like vaccinations, vitamin A supplementation and educational supplies regardless of where they may reside.
X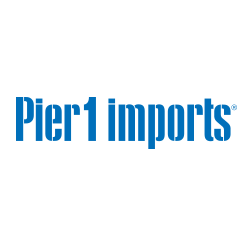 Pier 1 Imports
Pier 1 Imports has been a proud supporter of UNICEF Canada since the early 1990's. Through the selling of UNICEF greeting cards, Pier 1 Imports donates 100% of the proceeds back to UNICEF to support UNICEF's highest priority needs. Pier 1 Imports also sponsors the annual UNICEF/Pier 1 Greeting Card Contest as a way to help raise awareness among Canadian children about UNICEF's important work around the world. Each year, the winning design is chosen from among hundreds of entries and is reproduced as UNICEF cards, exclusively sold at Pier 1 stores nationwide. The winner receives a $5,000 scholarship, $500 worth of art supplies to their school and an annual subscription to Owl, chickADEE or Chirp magazine.
X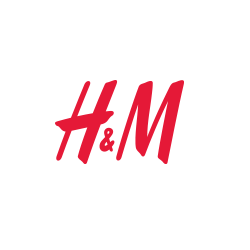 H&M
H&M is a global UNICEF partner, committed to protecting children's rights. H&M has generously supported a variety of UNICEF's education and development programs since 2004, benefiting millions of children. H&M has contributed $25 million to support UNICEF's programs to improve the lives of vulnerable children in areas of girls education, HIV/AIDS prevention, water and sanitation and child protection in Bangladesh, Cambodia, China, India, Madagascar and Uzbekistan.
H&M has raised funds through a variety of cause-related marketing promotions including the All for Children clothing line launched in 2009 to help children in some of the world's poorest communities. H&M employees and customers in Canada have been incredibly generous during H&M's in-store fundraising initiatives such as the Give Water. Give Life. campaign in support of UNICEFs water, sanitation and hygiene programs, and Go Back. Give Back. campaign in support of UNICEF's education programs. During emergencies, H&M employees and customers have also been key emergency partners by raising funds to provide urgent support for vulnerable children during the Tsunami (2004), Haiti earthquake (2010), Typhoon Haiyan in the Philippines (2013), and Nepal earthquake (2015).
X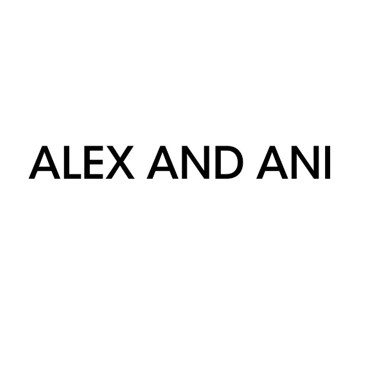 Alex and Ani
X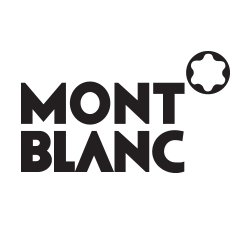 Montblanc
Montblanc has been a dedicated supporter of UNICEF since 2004 contributing over US $5 million to education and literacy programs for children in Asia, Africa and Central America. Montblanc supports UNICEF's position on the importance of education and believes that all children deserve to be able to read and write, and have access to the opportunities that literacy can bring them.
Montblanc has supported UNICEF's education programs for children through a variety of events, auctions and cause-related marketing promotions including its Sign Up for the Right to Write, Power to Write, and most recently the Signature for Good global fundraising campaigns.
X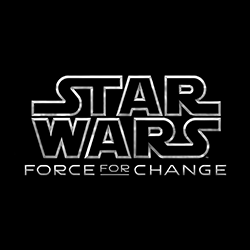 The Walt Disney Company
Disney and UNICEF first collaborated at the 1964 World's Fair when Disney unveiled the "it's a small world" attraction, a tribute to UNICEF and children around the world.
From 2011-2013, Disney contributed approximately $3.3 million to UNICEF towards innovations and programming that help foster imagination and creativity in children across the globe. As a company, Disney is committed to supporting creative-thinking skills through play, storytelling, culture, and innovation.
In 2014, over 125 countries participated in the Star Wars: Force for Change campaign that raised over $4.2 million dollars for UNICEF's innovative, lifesaving work for children. Disney also generously committed $1 million to launch Star Wars: Force for Change. The Star Wars: Force for Change campaign supports UNICEF's network of 14 Innovation Labs that are creating sustainable solutions to critical issues facing children around the world in the areas of nutrition, water, health, and education.
X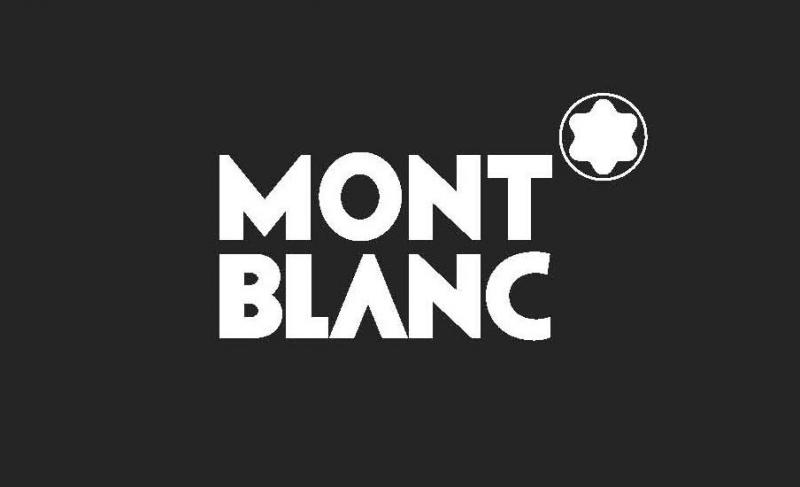 MSC Cruises
MSC Cruises began their global partnership with UNICEF in 2009 and since then the "Get on Board for Children" initiative has raised more than US $3.7 million from the generous donations of MSC Cruises' guests. Funding has supported UNICEF in Brazil to combat poverty and inequality by helping children in 126 vulnerable communities of Rio de Janeiro and Sao Paolo achieve access to quality education. In January 2014, a new life-saving partnership between MSC Cruises and UNICEF commenced with the aim of providing assistance to malnourished children by delivering Ready-to-Use Therapeutic Foods (RUTF).
X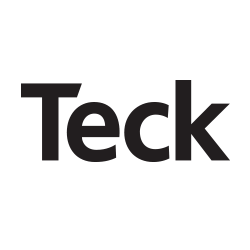 Teck Resources Limited
In 2013, Teck and UNICEF Canada entered into a $5 million partnership over 5 years to save the lives of over 100,000 children in three of the highest burdened child mortality states of India – Uttar Pradesh, Odisha and Madhya Pradesh – by improving access to and use of zinc and oral rehydration salts (ORS) as therapeutic treatments for diarrhea. As part of the Zinc Alliance for Child Health (ZACH), the program aims to improve the coverage of effective diarrhea treatment and strengthening health care systems in these three regions of India.
A proud supporter since 2010, Teck has also been a committed member of the International Zinc Association (IZA), a key UNICEF partnership driving the Zinc Saves Kids global fundraising initiative. Zinc Saves Kids has raised millions of dollars over the past few years to support critical vitamin and micronutrient programs for children in Nepal and Peru. Teck has also supported UNICEF Canada events, and the scaling up of the rural Health Extension Worker program in Namibia.
Most recently, Teck partnered with UNICEF Canada in support of the 25th Team program. The 25th Team is made up of 60 Canadian women embarking on a four-year journey to learn about international development and to support scalable and innovative programs focused on Maternal, Newborn and Child Health initiatives, along with partners, the Government of Canada and the Garrett Family Foundation.
X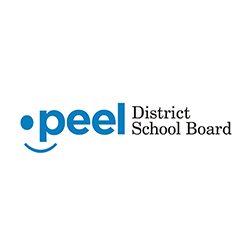 Peel District School Board
The Peel District School Board (PDSB) is one of the largest school boards in Canada, serving 155,000 students. As a committed emergency partner since 2006, PDSB students, families and staff have raised over $1.7 million dollars to support UNICEF's life saving emergency relief efforts. They have supported the Asia-Pacific Tsunami (2004-05), the Haiti earthquake (2010), the Famine in the Horn of Africa (2011), Philippines Typhoon Haiyan (2013), conflict in Syria (2013) the Balkan floods (2014), and most recently the earthquake in Nepal (2015). The PDSB extended family is always quick to respond with support for vulnerable children and their families when disaster strikes in other parts of the world, through their dedicated support for UNICEF's work.
X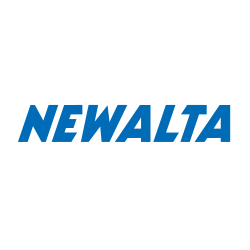 Newalta Corporation
Newalta has been generously sponsoring UNICEF's signature events across Canada since 2005, including the Water for Life galas in Calgary and Halifax, the Unite with Art event in Vancouver, and UNICEF Experience in Toronto and Montreal. In 2013, Newalta launched a new major initiative with UNICEF to support a water project in two rural regions of Uganda that is providing clean drinking water to over 8,000 people in 11 communities greatly improving their general health and hygiene.
X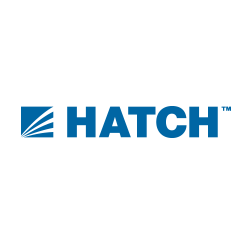 Hatch Ltd.
Hatch has been supporting UNICEF Canada since 2008 through an annual donation for their holiday greeting cards, allowing them to showcase their support of UNICEF to their employees, customers, vendors and suppliers. This annual donation goes directly towards UNICEF's highest priority needs to save the lives of vulnerable children around the world with simple, life-saving measures.
X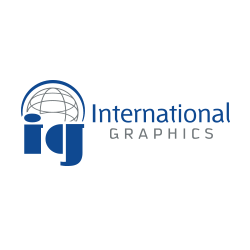 International Graphics ULC
International Graphics has generously been supporting UNICEF's corporate greeting card business for many years by giving companies the ability to personalize UNICEF greeting cards to thank and show appreciation to their employees, vendors, suppliers and stakeholders. International Graphics' funding allows UNICEF to help vulnerable children and families around the world to help them survive and thrive no matter where they live.
X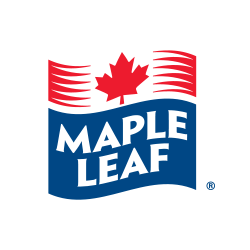 Maple Leaf Foods
Maple Leaf Foods has been a dedicated supporter of UNICEF's emergency response efforts since 2011 when it first supported UNICEF during the food crisis in the Horn of Africa. Through a significant outpouring of employee donations and a corporate match, Maple Leaf Foods raised a $100,000 in support of this food crisis. Since then, Maple Leaf Foods has become a key annual Emergency Partner for UNICEF Canada, supporting UNICEF's emergency response for children in the highest-need humanitarian crises areas of the world.
In 2012 and 2013, Maple Leaf Foods sponsored a program called Making Meals Meaningful, which was developed in partnership with UNICEF Canada and Dr. Karyn Gordon to help Canadian families connect around the dinner table and address important but sometimes hard-to-discuss topics with their children.
In 2014 and 2015, Maple Leaf Foods and its employees contributed to the nutrition crisis in South Sudan, Ebola outbreak in West Africa, Nepal earthquake and Syria emergency.
X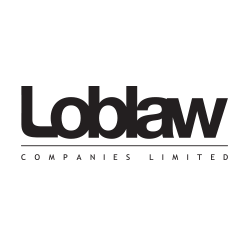 Loblaw Companies Limited
Loblaw Companies Limited is Canada's largest food retailer and a leading provider of drugstore, general merchandise and financial products and services. Loblaw has been a proud annual Emergency Partner of UNICEF since 2010. With Loblaw's generosity, UNICEF is able to reach the world's most vulnerable children with life-saving food supplies during the immediate aftermath of an emergency humanitarian situation, helping to stave off malnutrition while food supplies are scarce.
X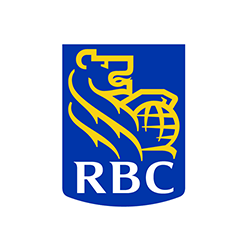 Royal Bank of Canada
RBC Foundation feels strongly about the power of communities and the individuals who live in them. In 2014, they committed to supporting the ideation development of a UNICEF Observatory in Canada. This Observatory will focus its efforts on working together with many organizations and partners across the country with the goal of building a dream for Canada's children. RBC's leadership through financial support for the development of this groundbreaking project uniquely positions UNICEF's work in domestic advocacy.
X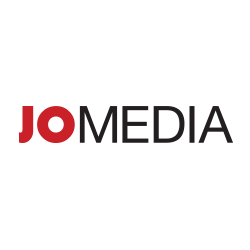 JoMedia
Jo Media shares the belief that no child is too far and that all kids have the right to be happy and healthy. Jo Media, and its online services through Everyday Happy and Playster have partnered with UNICEF Canada to broaden their impact for children and to help provide vital supplies for children worldwide through promotion and corporate matching of UNICEF's Survival Gifts program.
X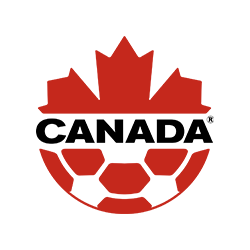 CSA
Canada Soccer (CSA) has been a proud partner of UNICEF Canada since 2014 as part of the lead up to Canada hosting the FIFA Women's World Cup Canada 2015 TM. Together, UNICEF Canada and CSA engaged soccer fans and Canadians from coast to coast through the #HighFiveIt campaign. Cheering on the Canadian women's team as they competed against 24 teams from around the world created a unique platform to discuss global Maternal, Newborn and Child Health Initiatives.
X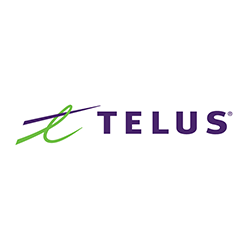 TELUS
TELUS believes there are no boundaries when people are in need, and is committed to lending a hand to those in need for disaster relief efforts. TELUS became an emergency partner following the earthquake in Nepal (2015), helping UNICEF to meet their most immediate needs such as clean water, food, temporary shelter and protection for children and families.
CONTACT US
Contact us today to learn more about partnering with UNICEF.