Syria: the most dangerous place to be a child. You can help.
Millions of children already on the brink face winter without warm clothing and heating.
UNICEF on the ground as crisis in Aleppo continues to put children in danger
As people continue to flee the besieged Syrian city of Aleppo, UNICEF is on the ground working to reach these displaced children and families with the life-saving supplies they need to survive the brutal winter. Some children have lost or become separated from their families, leaving them even more vulnerable.
For children already weakened by months of undernutrition and lack of health care, the cold weather can quickly lead to respiratory infections, hypothermia and other potentially fatal health complications.
UNICEF and partners are working around the clock to respond to the needs of those who have fled recent fighting, as well as some 400,000 people who have been displaced across Aleppo since the beginning of the conflict.
UNICEF responds throughout the region
UNICEF is also working to reach the millions of children in surrounding countries, including Egypt, Iraq, Jordan, Lebanon and Turkey, who are facing misery and danger from the cold.
Many already live in dire circumstances or as refugees in these neighbouring countries as hundreds of thousands of families have been forced to flee unrelenting fighting with little or no possessions.
UNICEF is responding to this crisis both across the region in neighbouring countries and with more than 200 staff inside Syria who are reaching the most vulnerable children with health, education and protection programs.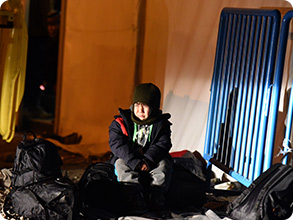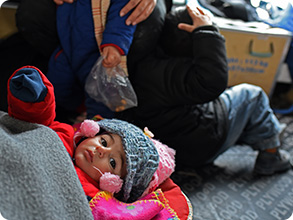 Winter brings life-threatening temperatures
Children are among the most vulnerable to freezing temperatures and storms.
As fighting continues, families are struggling to meet their basic needs – and to stay warm this winter.
For any child forced to flee their home, winter is a particularly challenging time. Without the ability to stay warm, children can become ill and drop out of school. Worse yet, some children who survive the fighting risk dying from the cold as they face snowstorms, flooding and bone-chilling winds with little or no shelter, clothing, or heating.
UNICEF calls for humanitarian access
As the conflict nears six years, UNICEF renews its call on all parties to lift the sieges across Syria, and to allow and facilitate immediate, unconditional and sustained humanitarian access to all areas across the country. We also call upon the parties to uphold their obligations to protect children.
Please support UNICEF's life-saving work with children and families affected by this crisis.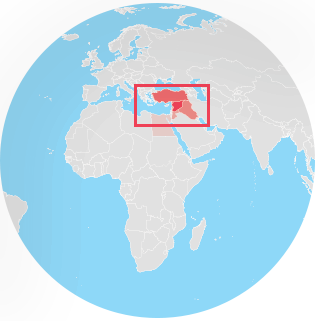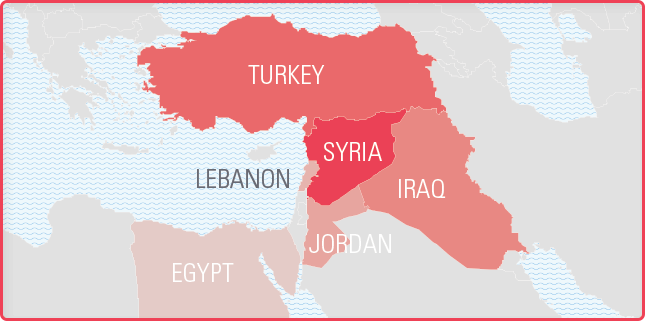 ---
DISPLACED
PERSONS
---
SYRIA
6,500,000 internally displaced
TURKEY
2,753,696 refugees
LEBANON
1,017,433 refugees
EGYPT
117,350 refugees
JORDAN
655,833 refugees
IRAQ
225,455 refugees
---
OVERVIEW
OF THE SITUATION
---
More than FIVE years of unspeakable violence and insurmountable problems
IN SYRIA:
6,000,000 children in need
13,500,000 people affected
OUTSIDE SYRIA:
2,266,827 registered Syria refugee children
4,799,042 registered Syrian refugees
---
UNICEF's
RESPONSES
---
352,600 children benefitting from winter and summer materials including clothes and blankets
474,784 children and pregnant and lactating women receiving micro-nutrients
3,504,363 children under five years have been vaccinated for polio
3,691,679 individuals have access to improved water and sanitation systems
2,132,924 people accessing basic health supplies
436,031 people participating in child protection or psychosocial support programs
327,418 school-aged children have access to non-formal education opportunities
Page Last Updated: December 14, 2016