Your email can save a life today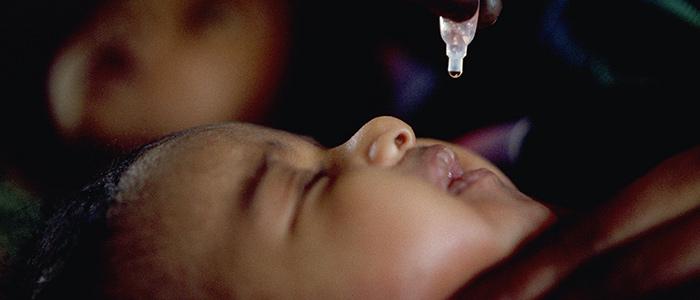 UNICEF provides vaccines for 45% of the world's children. But there are still millions more in need.
Despite the 99.9% reduction in polio cases since 1988 there are still too many children falling victim to this preventable disease. As long as a single child remains infected, children in all countries are at risk of contracting polio.
How it works
An anonymous donor is making a large investment so UNICEF can procure vaccines. This donor wants to raise awareness about polio and is asking UNICEF supporters to join the initiative by adding their email addresses to this campaign.
Once you have joined, you will be taken on a journey to see how polio vaccines are made and delivered to babies and children in need. You will also be sent updates on UNICEF news, programs and appeals.*
You will also be offered the opportunity to donate polio vaccines for children yourself or on behalf of a loved one.
*You can unsubscribe at any time.
Where will the vaccines go exactly?
The vaccines will go to the world's most vulnerable children in areas of greatest need at the time of purchase. Your email could vaccinate children in the Central African Republic, Congo, Iraq, Lebanon, Madagascar, Sudan, Ukraine, Yemen or in other countries where children face increased risk.
Supporters who helped during previous campaigns:
The baby in the picture: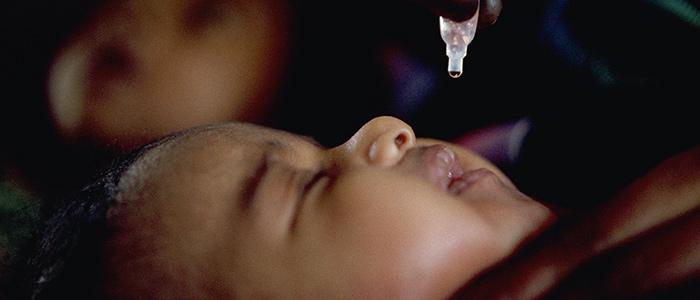 The photo of this baby receiving a polio vaccine was taken in Khartoum, Sudan. At this time, the Second Sudanese Civil War was well underway, having a devastating impact on the population including famine and other humanitarian consequences.
We don't know the rest of this baby's story, but we know we gave them a better chance to survive thanks to the Operation Lifeline Sudan, which allowed UNICEF and partners to distribute essential medicine, vaccines, food and clean water through safe passage ways.
Put your email to (humanitarian) work and save a life: