Supplying the Fight Against COVID-19
---
The COVID-19 pandemic poses an extraordinary challenge to the world. Currently affecting more than 200 countries and territories, the virus has upended the lives of children and their families everywhere, placing a huge strain on often already overburdened health and education systems.
UNICEF is working with governments, partners and businesses to provide access to life-saving supplies including personal protective equipment for front line health workers to protect children and families.
Among the around 40 countries across the globe UNICEF has reached with supplies so far are:
Nigeria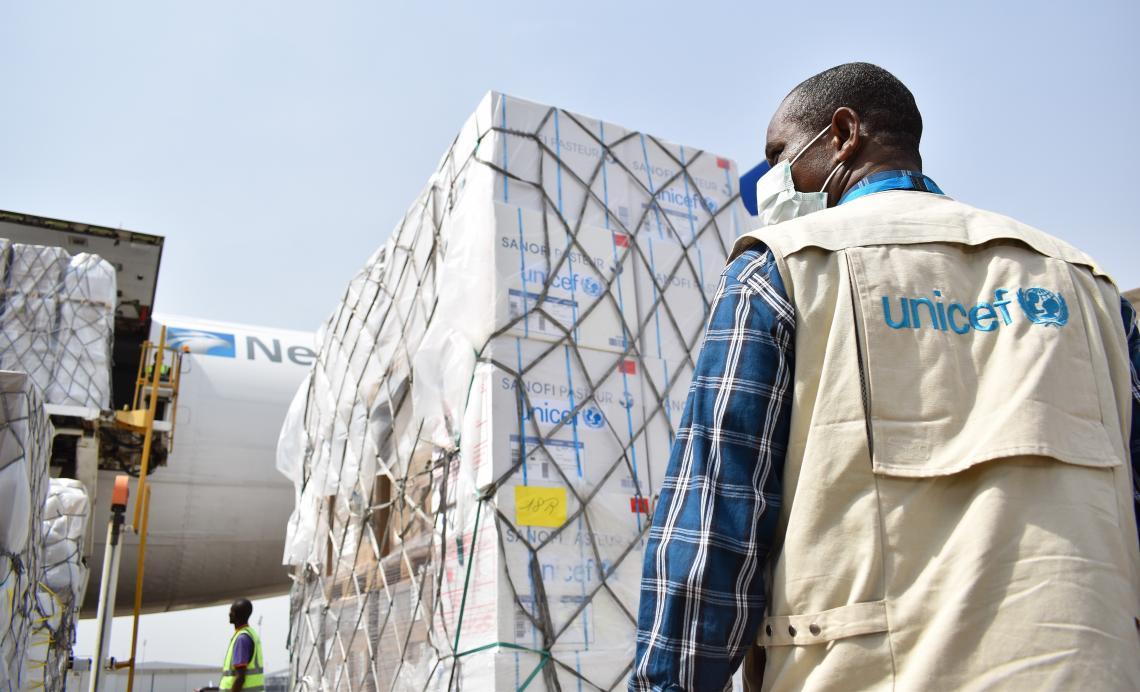 On April 16, UNICEF sent a delivery of supplies to Abuja, to support the fight against the COVID-19 pandemic, including test kits, personal protective equipment (PPE), and other essential health supplies, including routine vaccines for children. The PPE will help protect medical personnel and ancillary staff who are the first responders on the frontline, providing care and treatment to those affected by the virus.
El Salvador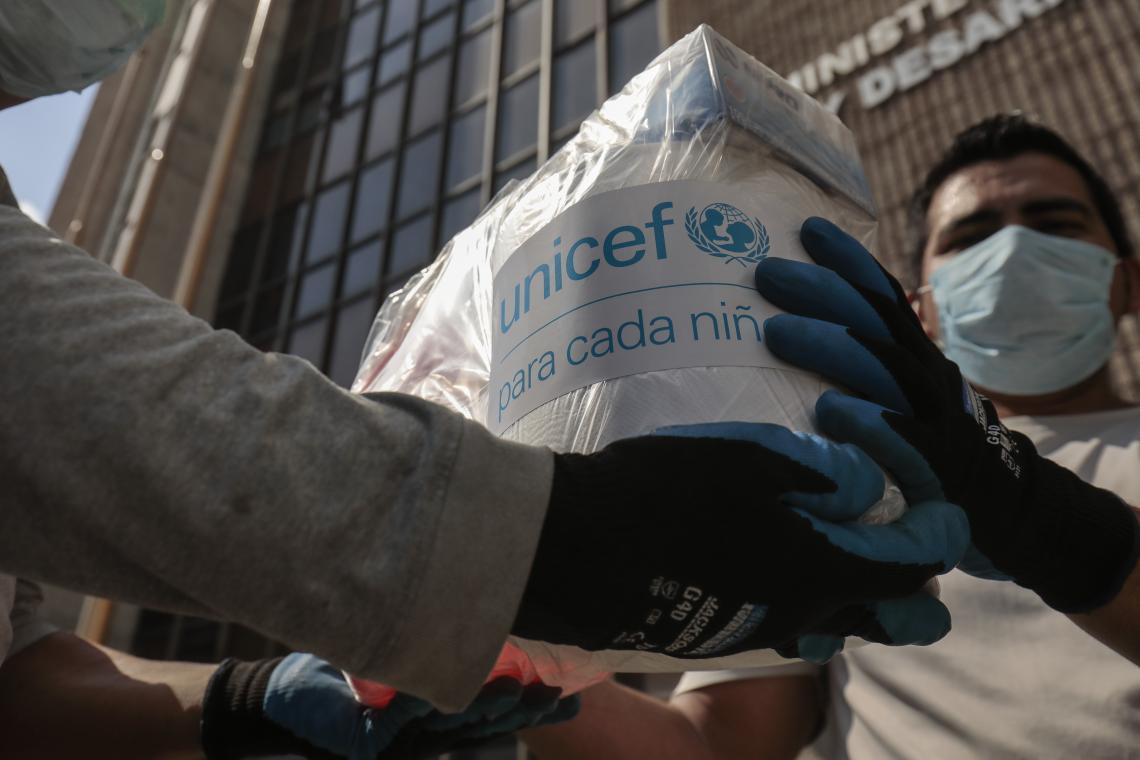 UNICEF is providing disinfection, cleaning and personal protection supplies to the Government and partners in El Salvador to help prevent the spread of COVID-19.
Italy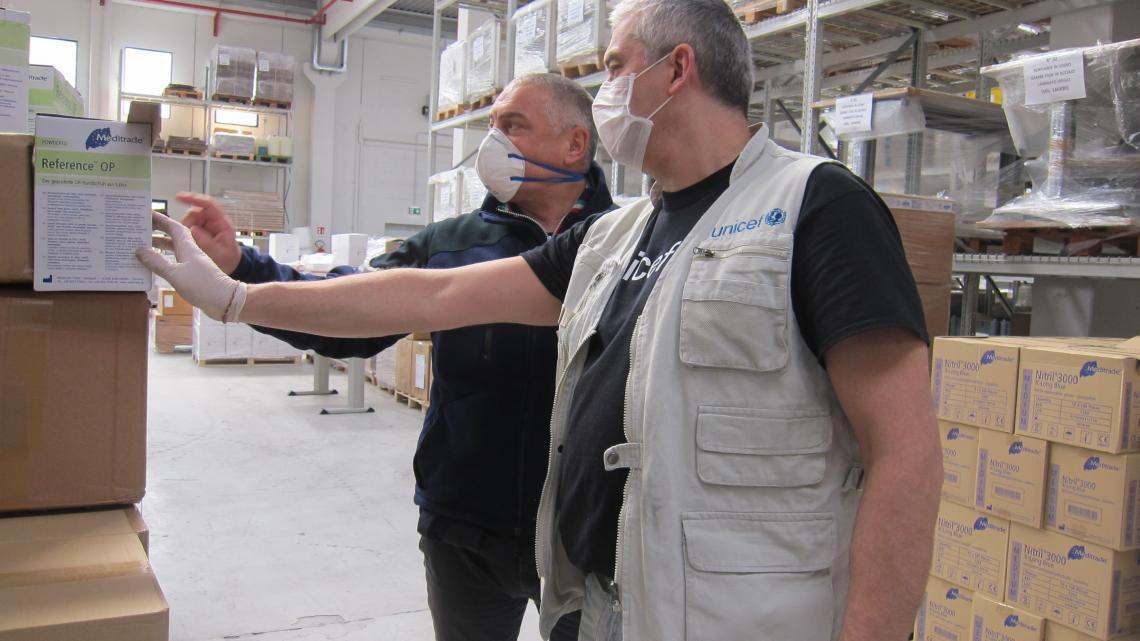 The first shipment of supplies to Italy arrived on March 30. Included in the delivery, coordinated by UNICEF Italy to support health workers battling COVID-19, were surgical masks and gloves, protective suits and goggles, gowns and thermometers.
The Democratic Republic of the Congo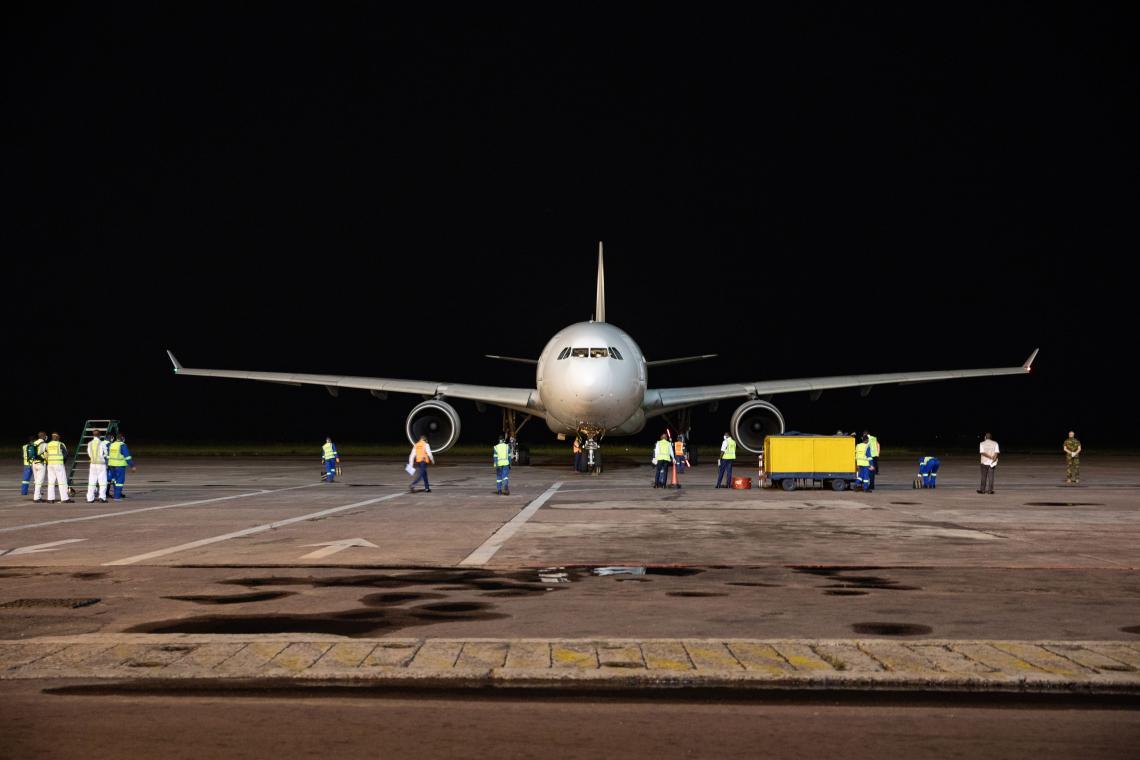 A UNICEF shipment of vital health supplies – including basic surgical equipment, stethoscopes, antibiotics, and nutrition items – landed in Kinshasa on April 11. The supplies are being distributed to health centres, where they are urgently needed to respond to health epidemics such as measles, cholera and malaria, as well as COVID-19.
China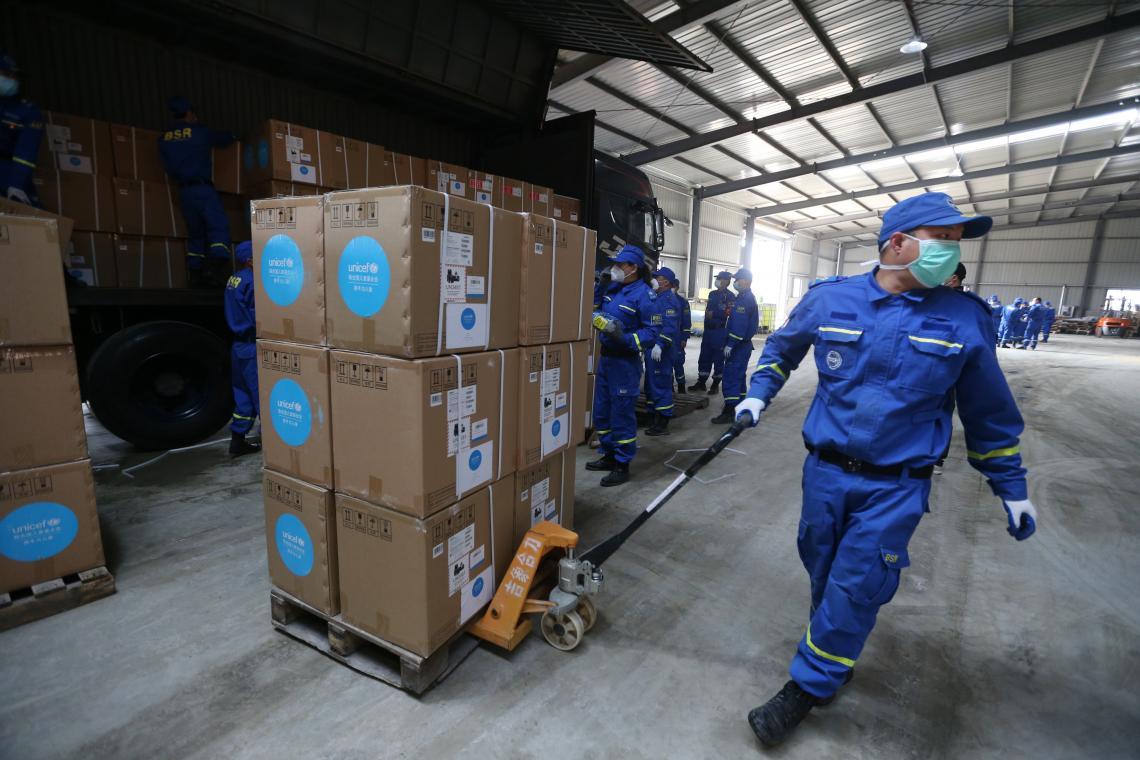 From January – March, UNICEF delivered around US$3 million worth of hospital equipment and personal protective equipment to Hubei Province and other regions in China to aid the Government's response. Supplies included defibrillators, portable ultrasound systems, protective suits and gloves.
Indonesia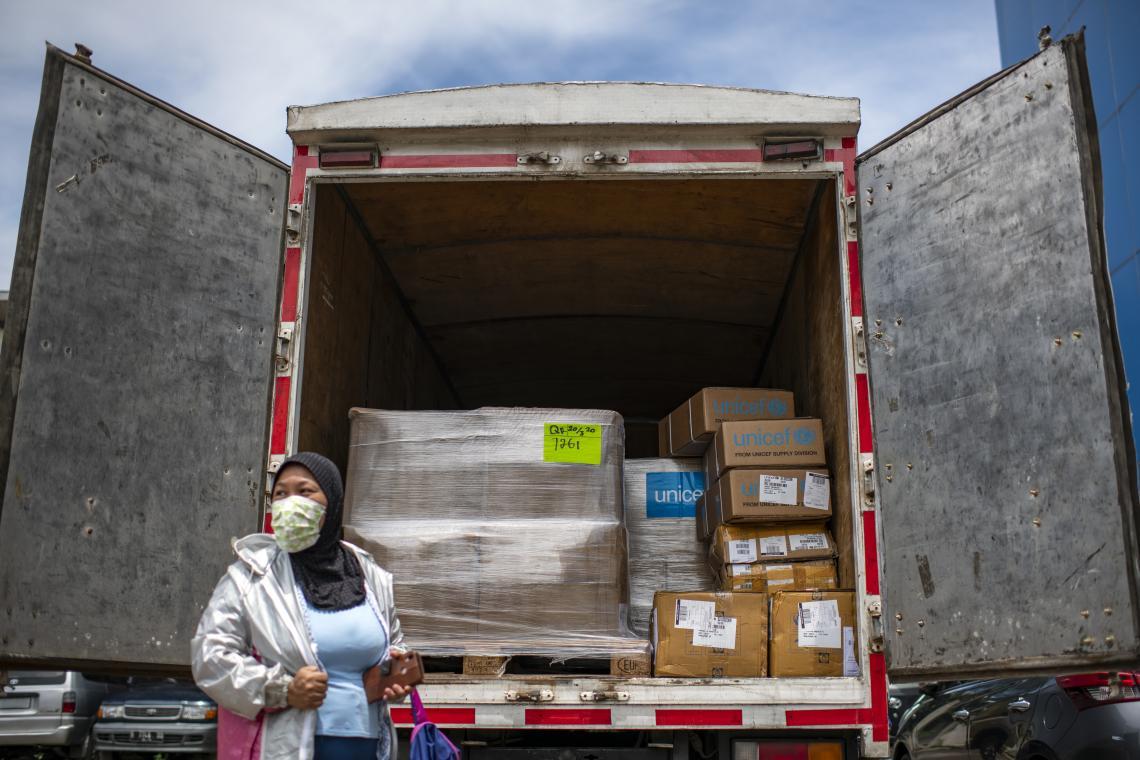 UNICEF is a key partner in the COVID-19 response in Indonesia, supporting national and local authorities to provide prevention messages to communities such as handwashing messages, and developing guidelines for schools and homeschooling to ensure children can keep learning, even if their school is closed. On March 22, Indonesia received the first of two shipments of supplies shipped from UNICEF's Supply Division in Copenhagen, including masks, gloves and personal protective equipment.
Iran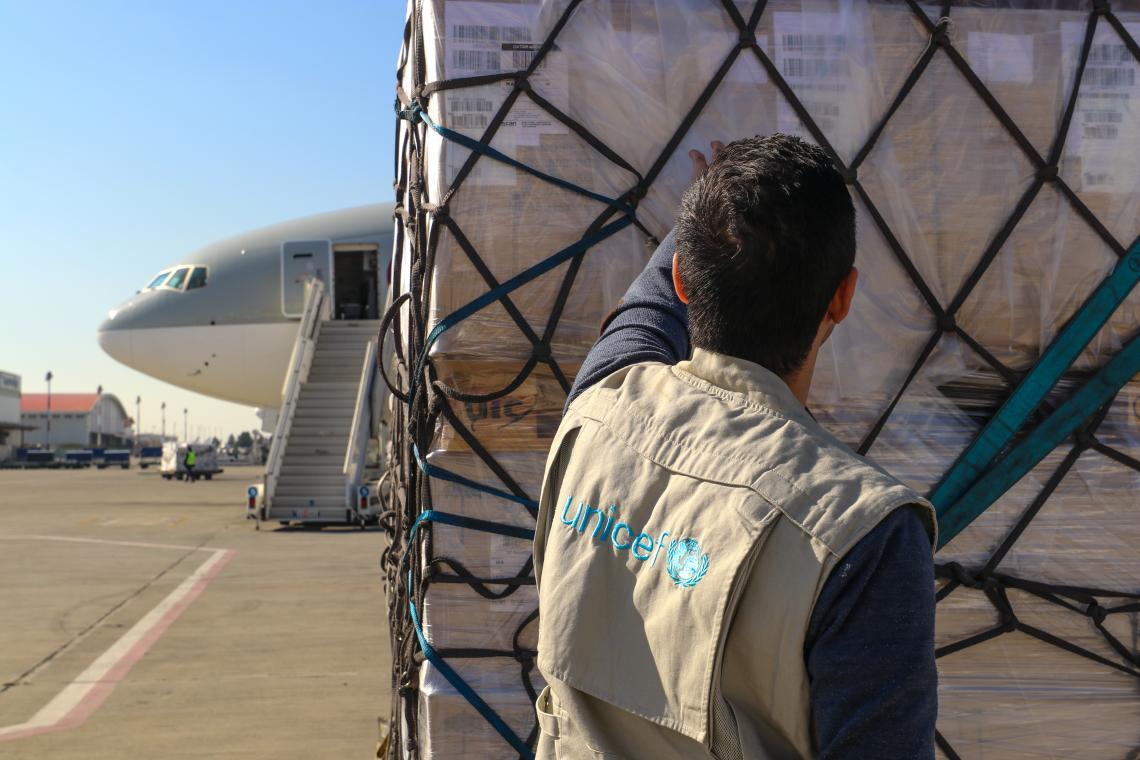 By the end of March, UNICEF has been able to fly four shipments of COVID-19 aid supplies into Iran from Copenhagen. Included in the fourth shipments were 18.5 metric tons of protective equipment for health personnel treating those affected by COVID-19.
Spain
UNICEF Spain donated more than 400,000 face masks to the Government of Spain on April 14 in support of the country's response on COVID-19. The masks were in addition to medical supplies that UNICEF Spain previously donated, including more than 1 million gloves, 100,000 virus detection kits and 1,000 sets of personal protective equipment.
Venezuela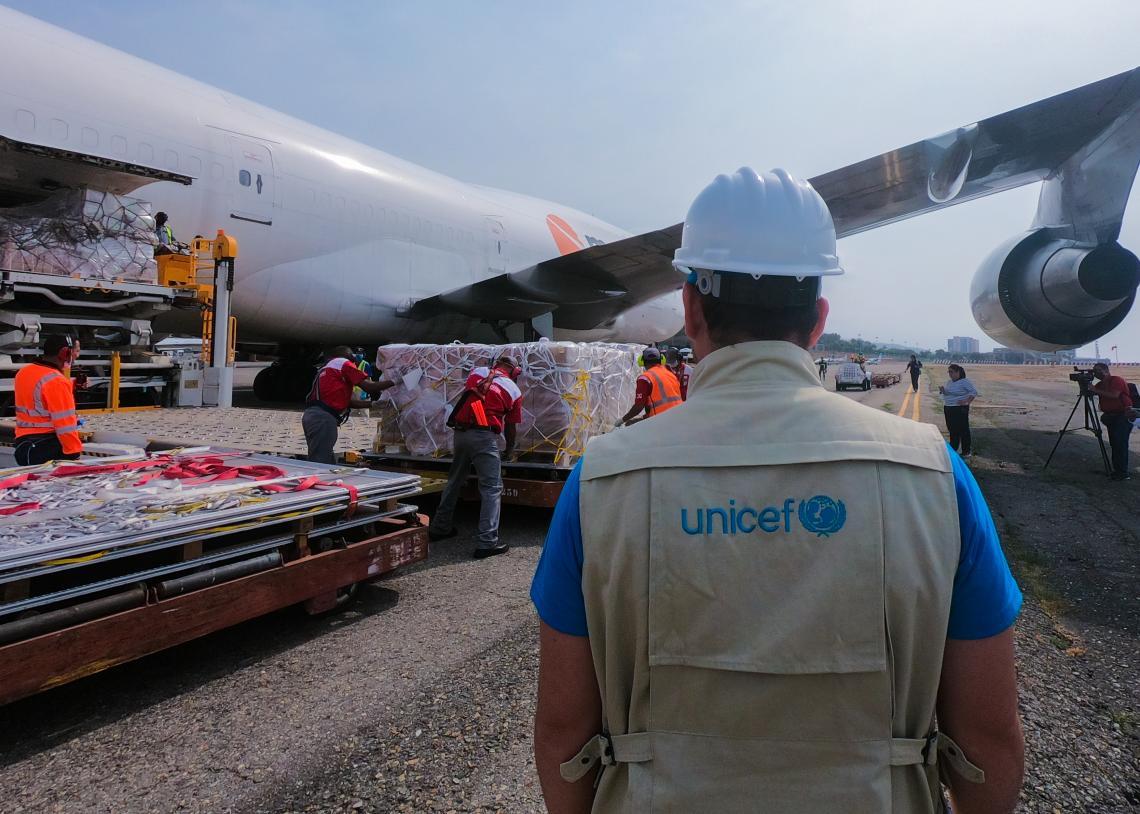 On April 8, a UNICEF-managed shipment including personal protective equipment for health workers battling COVID-19 arrived in Caracas. The shipment also included hospital kits with essential medicines, hygiene and sanitation equipment, as well as education and recreation kits to support the most vulnerable children and the wider at-risk population.