With education, girls can change the world
Girls can and should grow into future leaders, innovators and educators. Across the world, girls have the potential to create change and inspire progress – if they're given the chance. These photos demonstrate just how hard it is for many girls to go to school – and what it means when they do.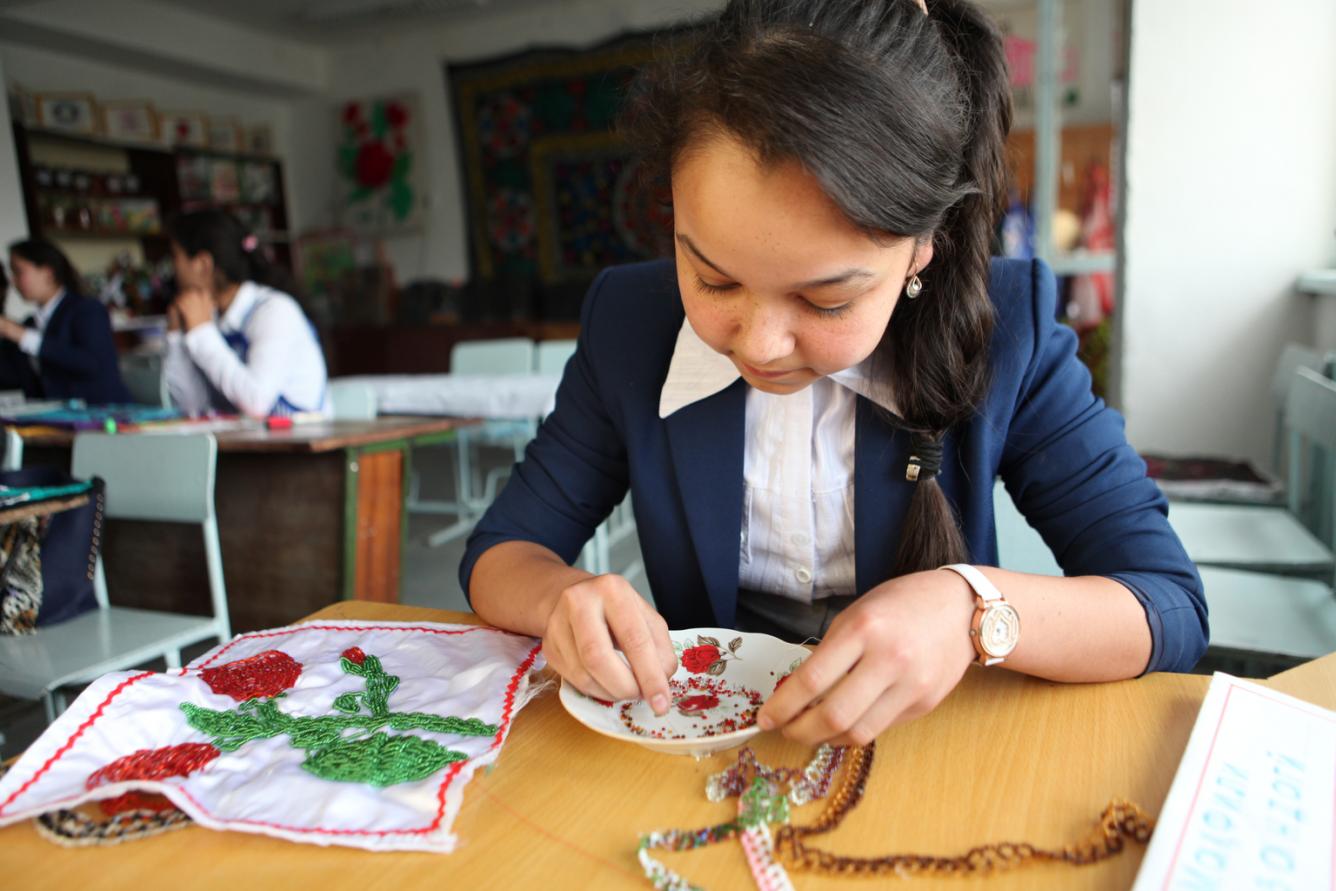 Tajikistan
School #57 Girls Education Center provides life skills education to girls in grades nine and 10. The program, which includes classes on cooking and knitting, ensures more girls transition from compulsory to non-compulsory education. Mohira, 16, wants to become a translator when she graduates.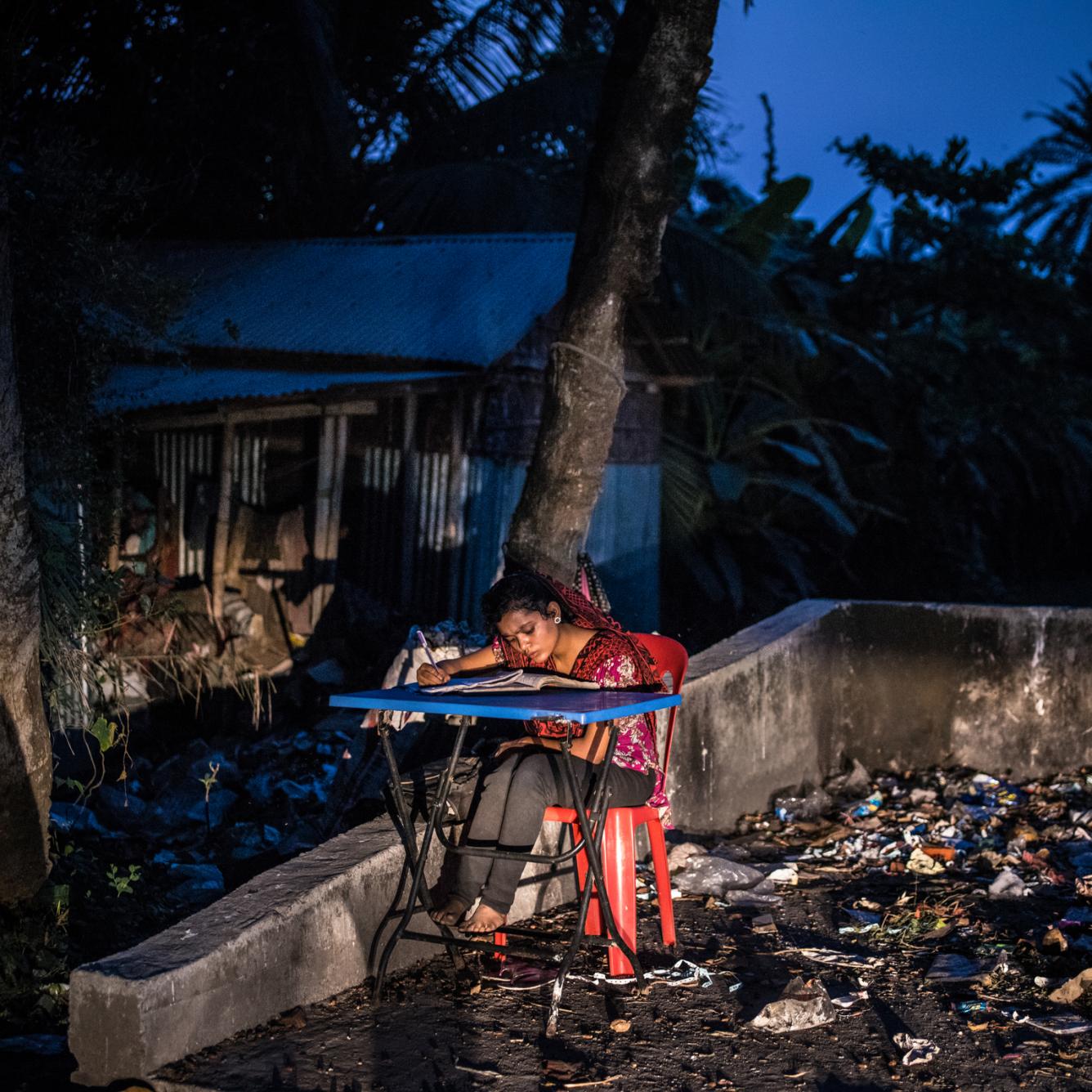 Bangladesh
Every evening, 14-year-old Jhuma does her homework beneath a streetlight because her family's home in Bangladesh doesn't have electricity. UNICEF's cash transfer program helped her stop working, return to school and become one of the top students in her class. Now, she dreams of becoming a doctor. "I want to provide care for everybody," said Jhuma.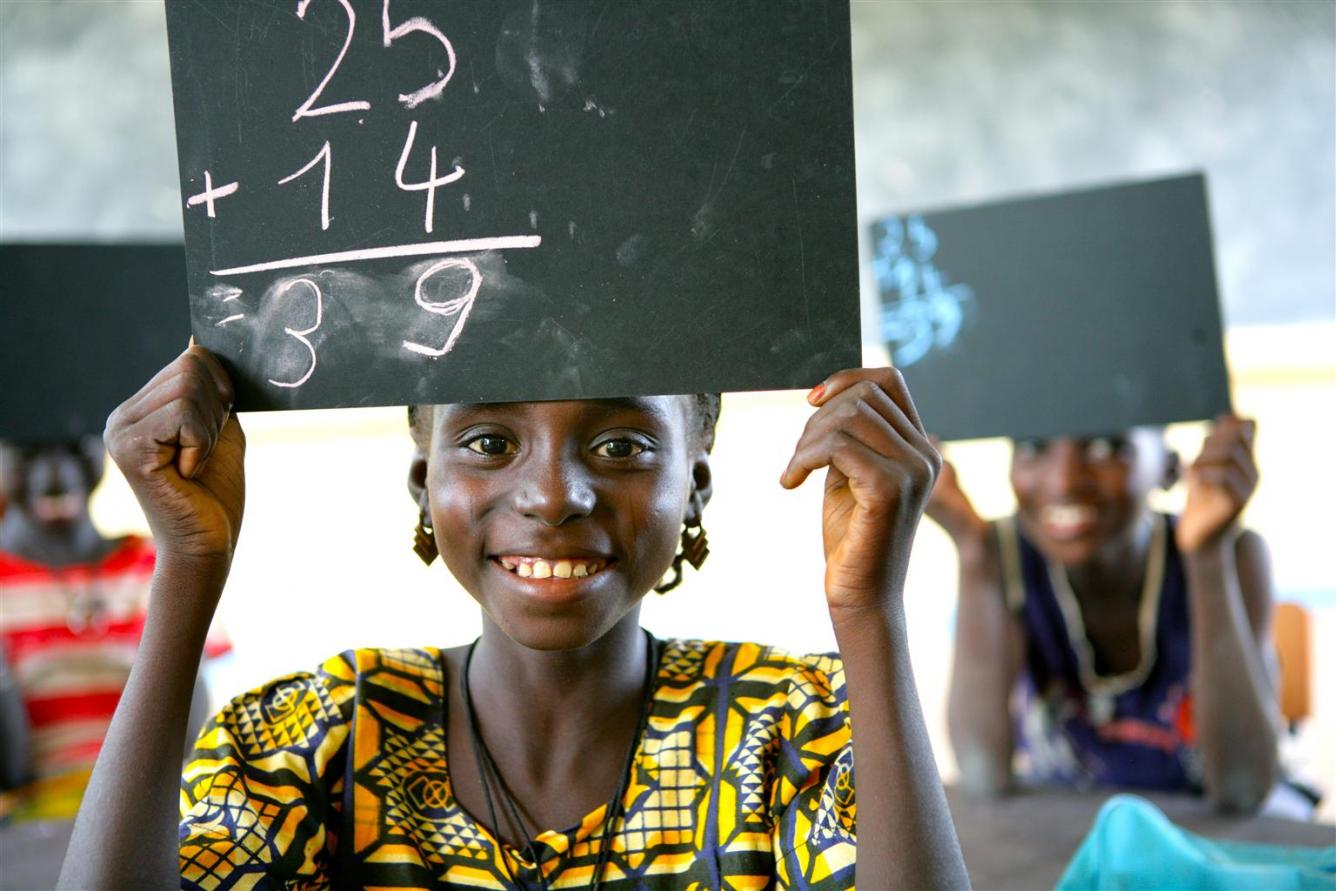 Niger
In Niger, children's education is a national challenge: one in three children do not go to school. For girls, the situation is even worse: only one in two girls goes to primary school, one in 10 to secondary school and one in 50 to high school. UNICEF and the Nigerien Government combined their efforts and made it a top priority to help children realize their right to education. Garin Badjini is one of the 600 primary schools in Niger that have committed to work towards obtaining a Girl-Friendly School label. The approach is targeted at the most disadvantaged areas and aims to promote child-centred teaching, health and hygiene education and non-discriminatory, child rights-based practices.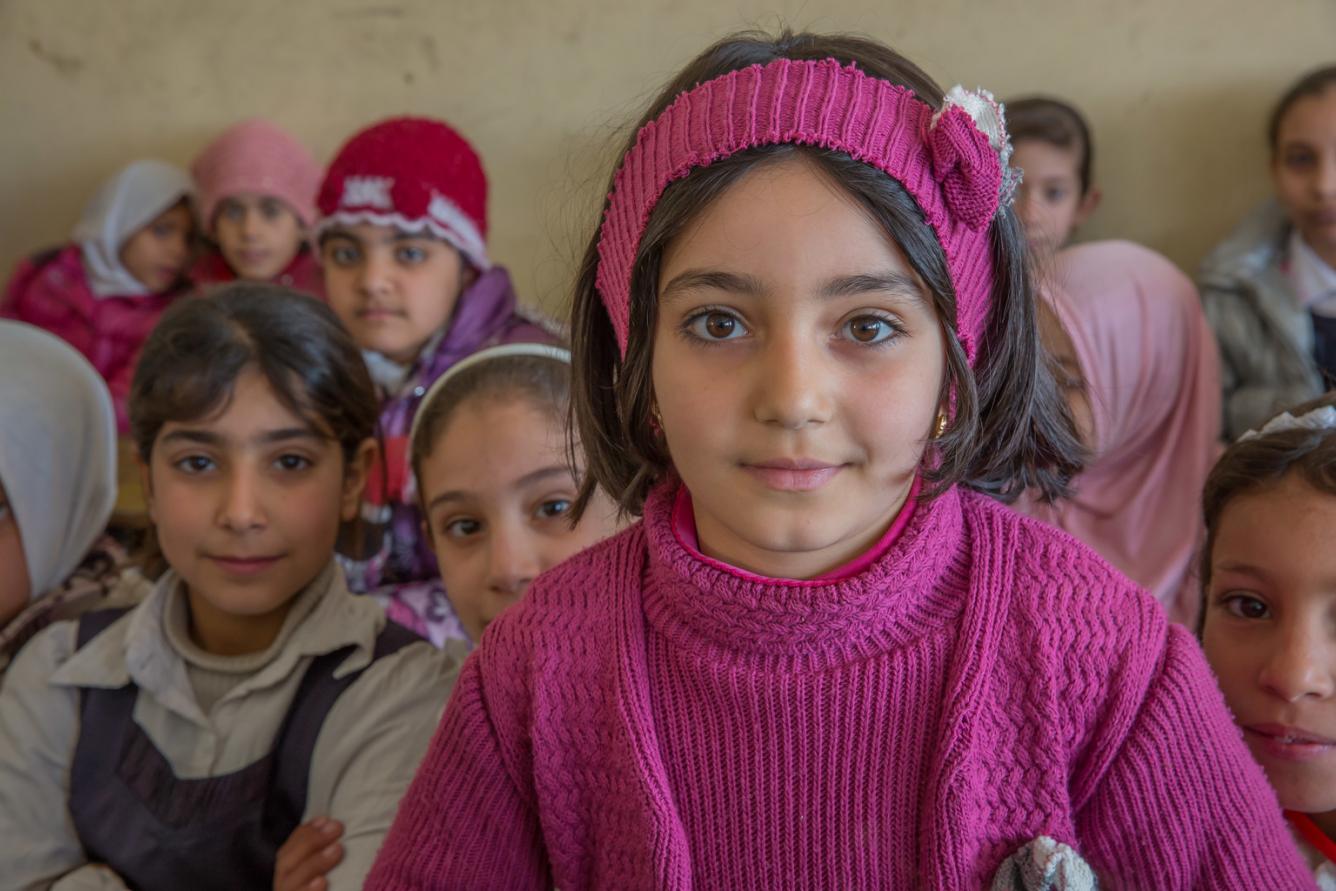 Iraq
Nine-year-old Noor is back in class at a recently re-opened school in eastern Mosul. "I am very excited,' she said. Now we can come to school. I thought we'd never be able to come back to school again." Schools are starting to re-open as part of the Ninewa Directorate of Education's efforts to bring back regular classroom learning to children after over two years of closure under ISIL control. UNICEF was on the ground providing school supplies.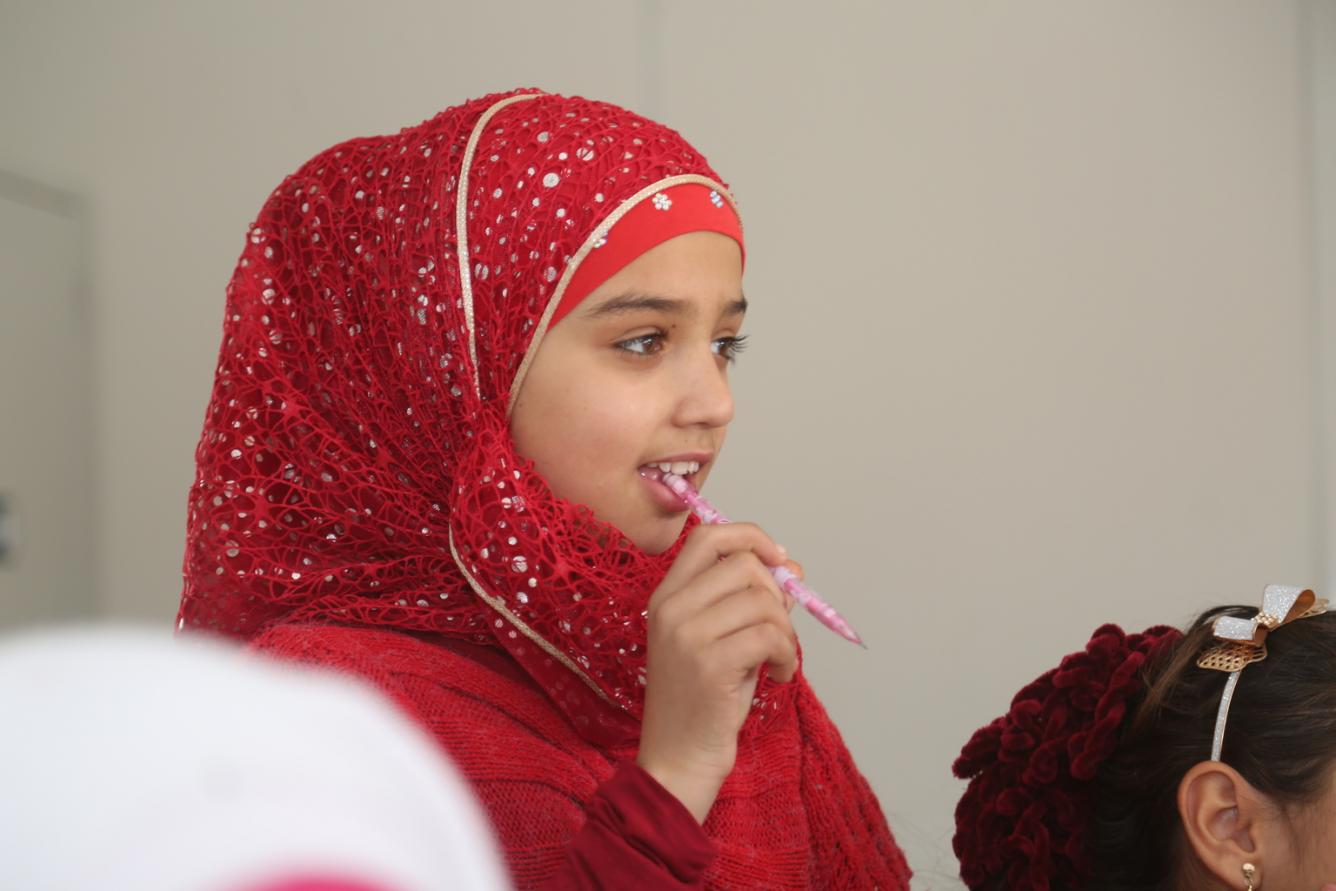 Turkey
Nizip 1 refugee camp is home to more than 10,000 Syrian refugees, including more than 5,000 children. UNICEF has equipped the camp with 24 school containers and one prefabricated school, providing quality education to nearly 4,000 children. UNICEF is also offering monthly incentives to teachers, psychosocial support sessions to children and good-parenting sessions for caregivers.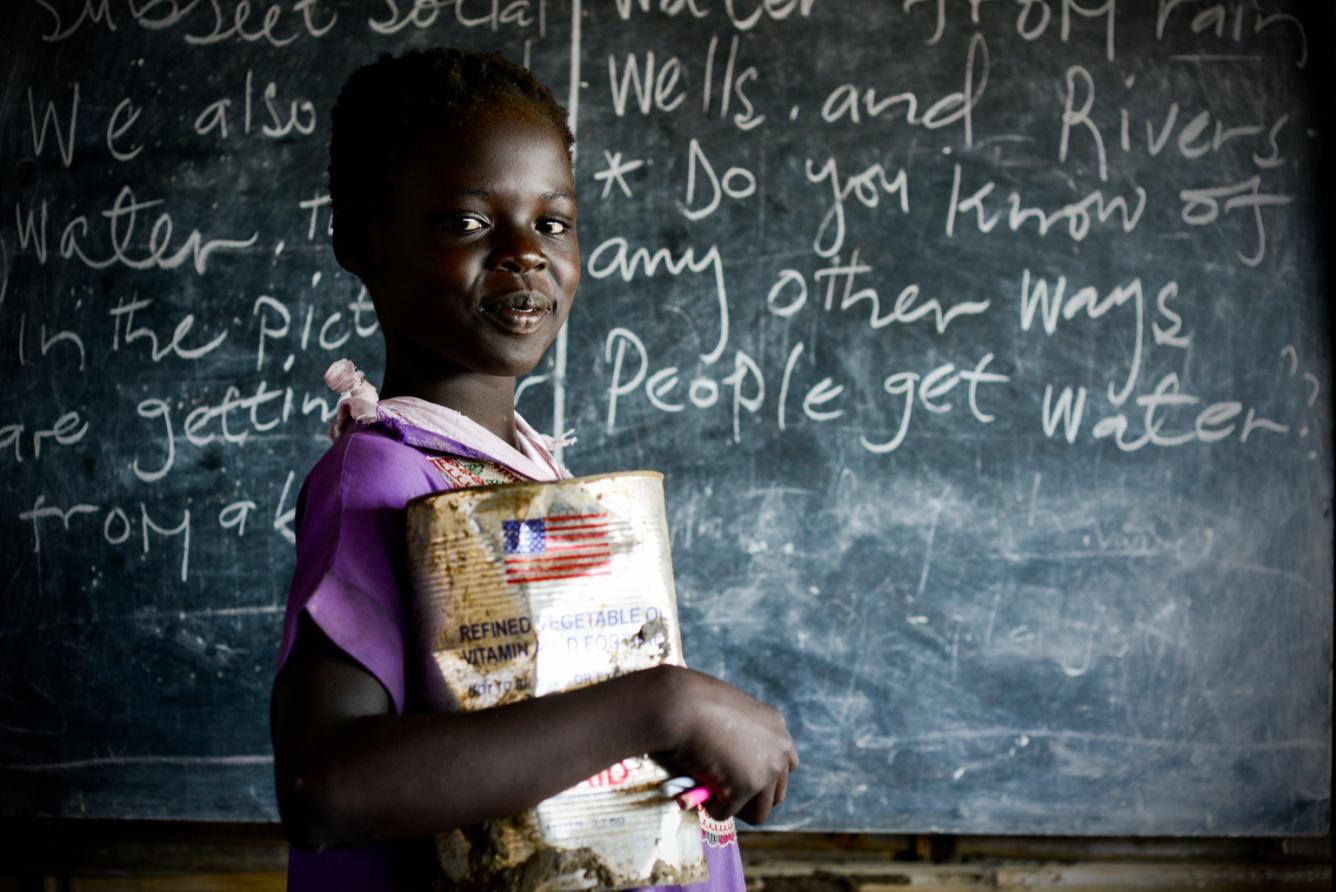 South Sudan
In the Bentiu Protection of Civilians (POC) site in Unity State, South Sudan, nine-year-old Nyapuor carries an empty and battered USAID food tin to sit on at school. She has to bring this tin because there are no seats for her at the school. "I came with my mother to the POC because of the war. I saw so many people wounded and men shooting guns, it was very bad. I feel safe here in the POC and want to keep coming to school. My favourite subject at school is math. I would like to have more text books to read, that would make me even happier."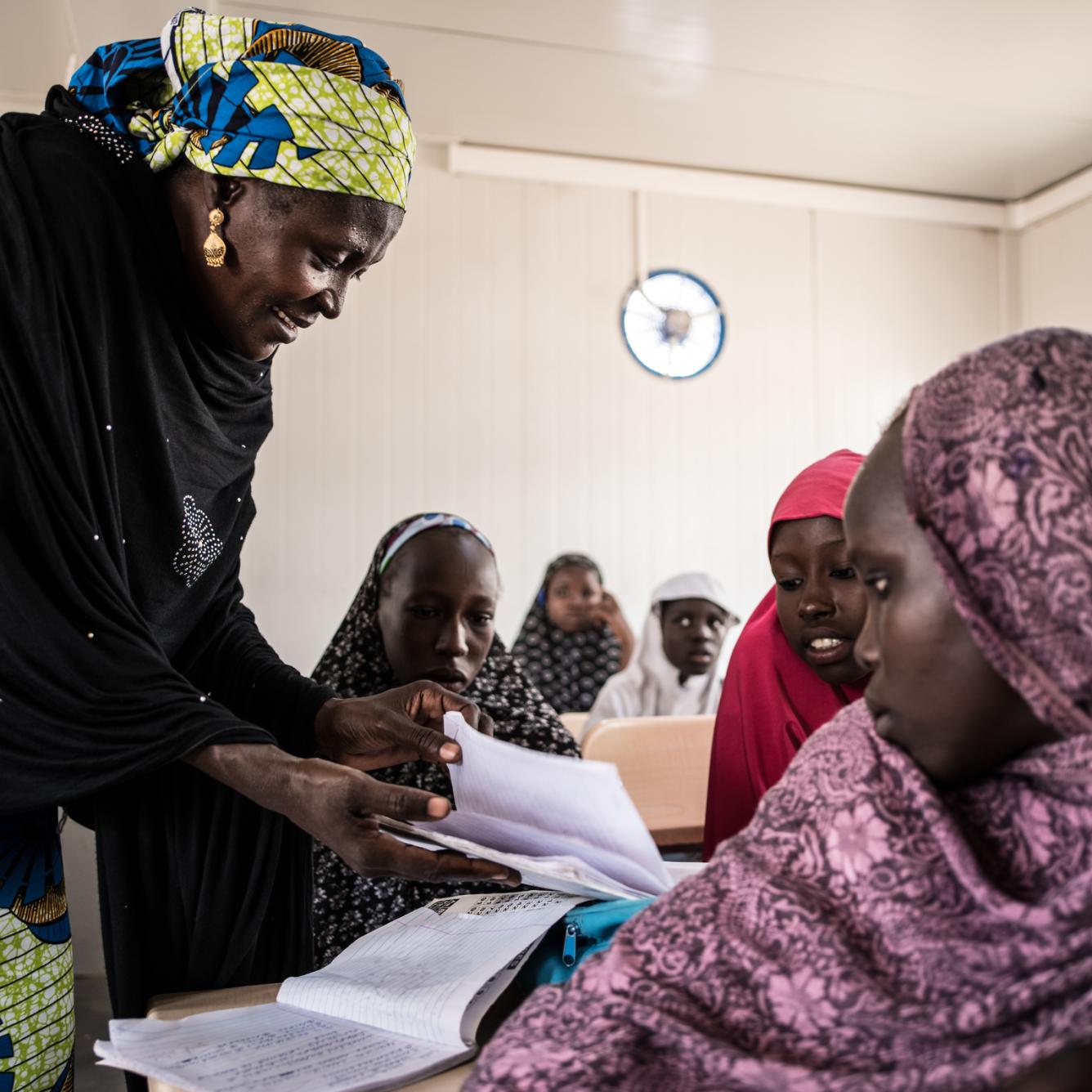 Nigeria
In a Nigerian Internally Displaced Persons (IDP) camp, home to 20,000 people, mostly from Bama, the camp is giving many of the poorest children a chance to go to school for the first time. Yafati Sanda is the camp's school principal. When she started this school as a volunteer in May 2015, there were just 30 students. One of the initial challenges she faced was persuading parents to send their children to school. So she launched a campaign to promote enrolment, especially among girls. "Do you need a female doctor to take care of your wife?" read posters pinned throughout the school's walls. "Take your daughter to school." Today, enrolment has ballooned to approximately 8,000 students.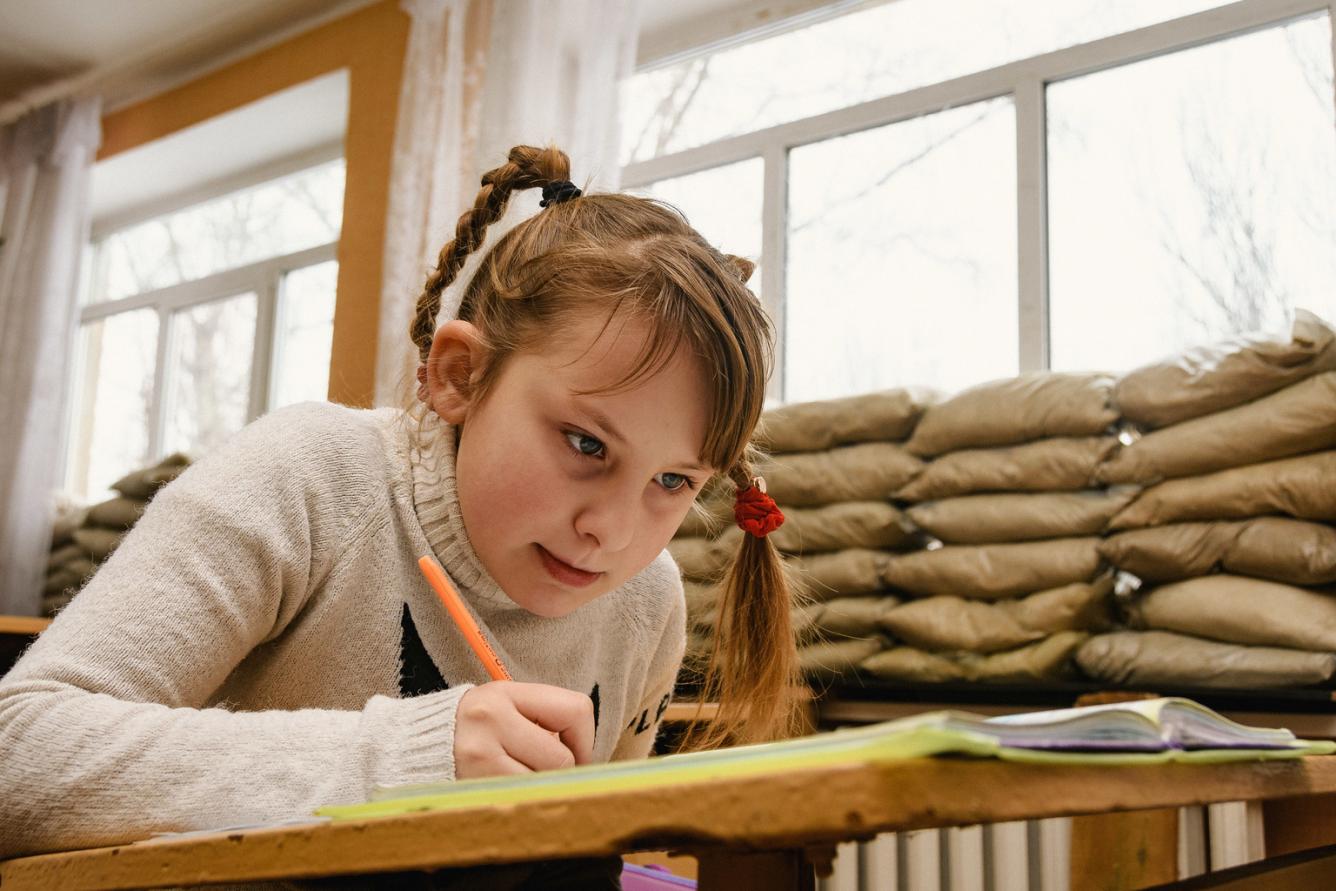 Eastern Ukraine
Nine-year-old Elizaveta writes in her notebook during a class at school No. 2. The sandbags in the background reinforce the classroom windows and are intended to prevent them from shattering during the frequent shelling.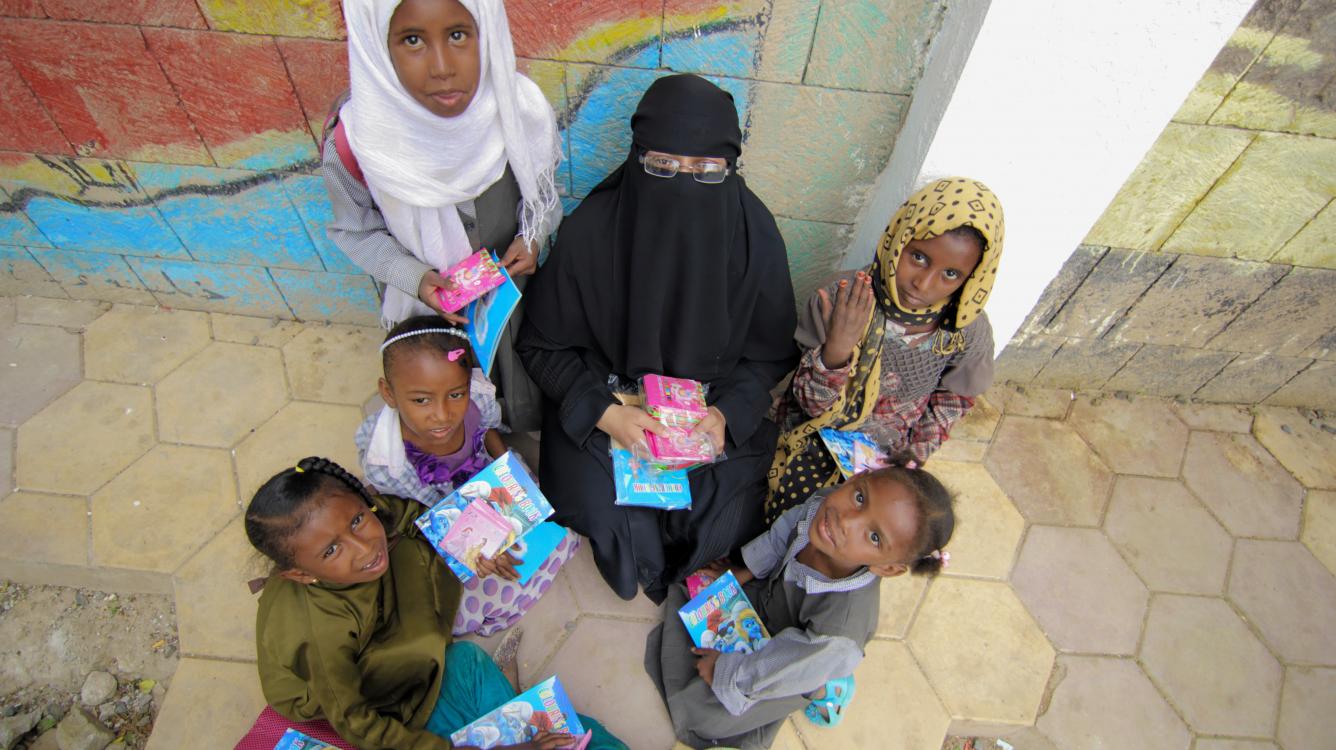 Yemen
Tahani, a teacher who volunteers to teach displaced and marginalized children, sits with some of her students in Ibb, Yemen. UNICEF is providing children in Yemen with access to education through temporary learning spaces, school rehabilitation and school supplies.
Conflict, disasters and poverty force girls around the world out of school. $15 provides a girl with a backpack filled with back-to-school supplies to help her reach her full potential.
Categories: