The new school year in northeast Nigeria is bittersweet. Education has been one of the biggest causalities of the Boko Haram conflict, with over 3 million children now in need of emergency education support so that they can get back to school and get a decent education.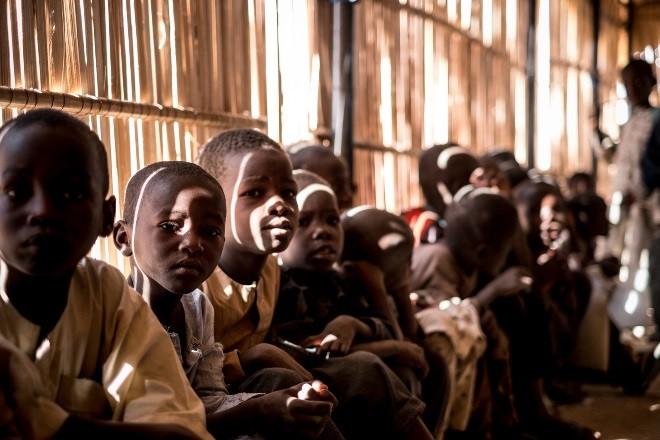 Over 2,295 teachers have been killed, 19,000 have been displaced across the northeast since 2009 and almost 1,400 schools destroyed as a result of the conflict. Even now as the new school year begins, over 57 per cent of schools in Borno, the worst-hit state, are closed.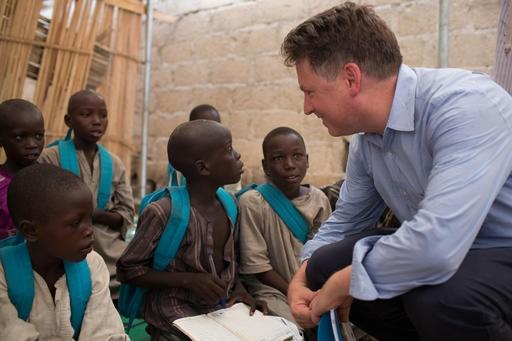 "Children in northeast Nigeria are living through so much horror. In addition to devastating malnutrition, violence and an outbreak of cholera, the attacks on schools is in danger of creating a lost generation of children, threatening their future, "said Justin Forsyth, Deputy Executive Director of UNICEF at the end of a three-day visit to Borno, the epicentre of the crisis in the northeast.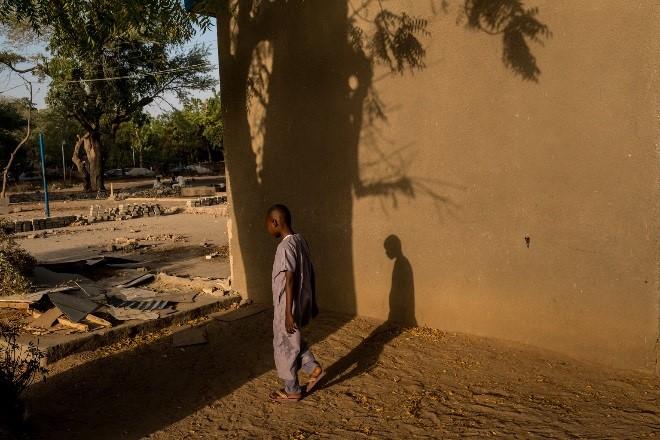 In the three most-affected states of northeast Nigeria, UNICEF and partners have enrolled nearly 750,000 children in school this year, establishing over 350 temporary learning spaces, and distributing almost 94,000 packs of learning material that will help children to get an education.
UNICEF is also working with partners to rehabilitate schools and classrooms and training teachers to build a stronger education system for the future.
Empowering teachers to better support and protect children
One of the ways UNICEF is responding to the education crisis in the region is the Education in Emergencies programme, funded by the European Union, which equips teachers with the knowledge and skills to protect their students when disaster strikes.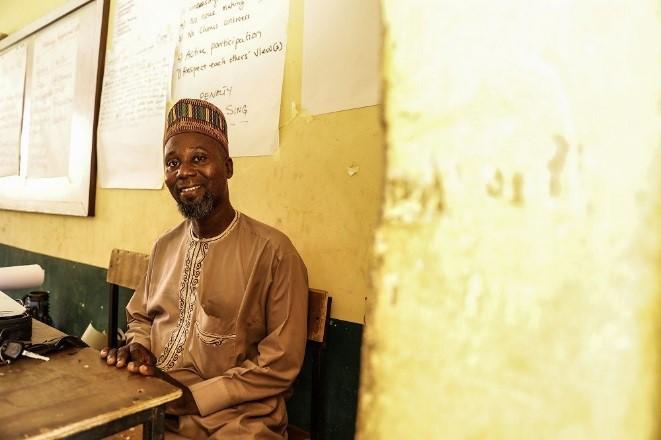 "I remember before the crisis classes were going well and we might even reward the students with an excursion to the zoo," says Muhammad Kyari, a teacher from Konduga, reflecting on how things have changed since the crisis began. "I would travel with them to Maiduguri from Konduga to visit the zoo and they could see for themselves the dangerous animals…"
The conflict brought new challenges to providing a safe place to learn for his students. Muhammad has since become head teacher of his school and takes very seriously the responsibility of protecting his students in the face of ongoing security threats.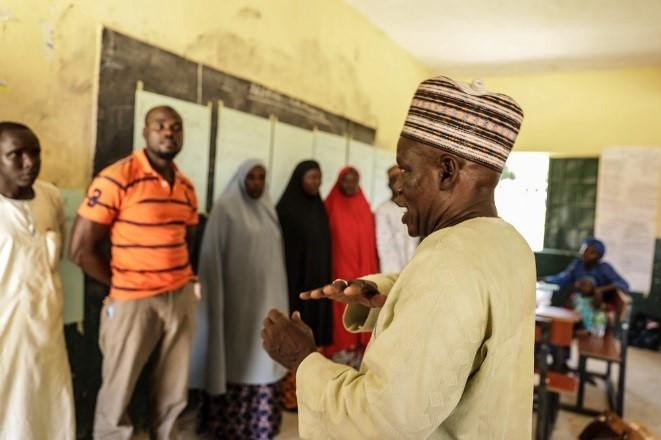 With support from the European Union, UNICEF and the Borno State Universal Basic Education Board have been training teachers like Muhammed on how they can provide their students with psychosocial support to help them overcome traumatic experiences.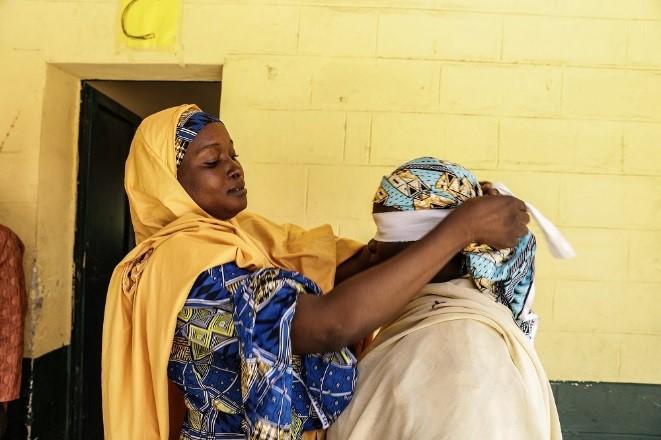 The blindfold game aims to help teachers and student build trust and friendship and to take responsibility for each other. In a challenging or chaotic scenario, the blindfolded partner learns to rely completely on their partner who can see and to follow their lead. The other partner also learns to take responsibility to ensure his or her own safety and the safety of others.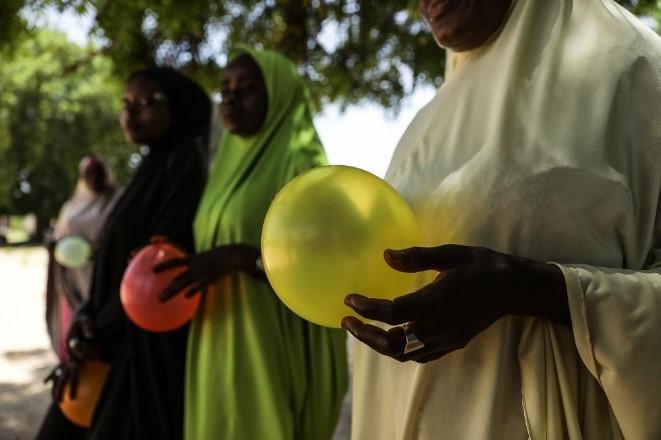 The balloon game introduces the topic of child protection in a fun, non-threatening manner. Participants take on different roles as targets, attackers, bullies, supporters, silent bystanders and defenders in an action game. This way participants can visualize and understand the issue of child protection and its actors.
Muhammed has learnt practical yet simple steps to support children who have become withdrawn and make them feel like part of the class — such as identifying a child by his or her name regularly, or simply making sure to say hello more often.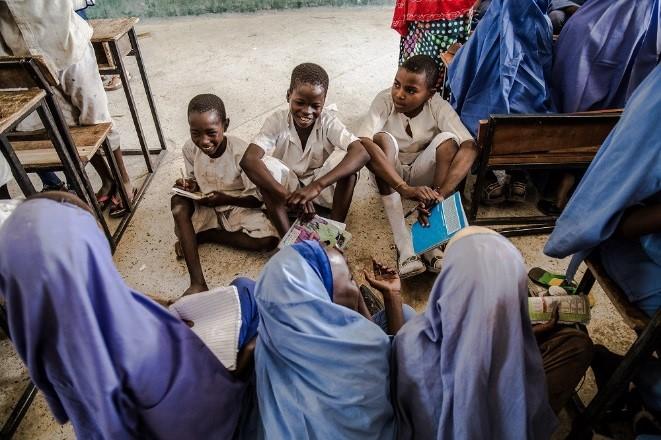 For the new school term, Muhammad looks forward to working with his pupils to highlight how far they have come and to inspire in them even greater dreams in the coming year.
UNICEF's life-saving emergency programmes in northeast Nigeria remain underfunded. To help children in Nigeria with education and rehabilitation, click here.