Help Supply
Toilets for Children
Emergency Latrines: Promoting Health, Restoring Dignity
---
For World Toilet Day, we're traveling to Yemen, to learn more about how UNICEF and partner SIDA are promoting health with emergency latrines.
Give the gift of a toilet to someone in your life, and give children all around the world the right to safe sanitation.
Four years ago, Yemen experienced the worst cholera outbreak in modern history – spanning 96 percent of its governorates. The erosion of the country's healthcare, water, sanitation, and hygiene systems occurred against the backdrop of ongoing conflict that has seen 122 airstrikes on water infrastructure alone.
Proper sanitation, hygiene, and safe water supplies have never been more urgent – particularly for the country's most vulnerable populations. Yet, less than 10 per cent of internally displaced people (IDPs) - 70 per cent of whom are women and children - have access to a safe latrine, and are forced to contend with a lack of privacy, as well as the spread of disease.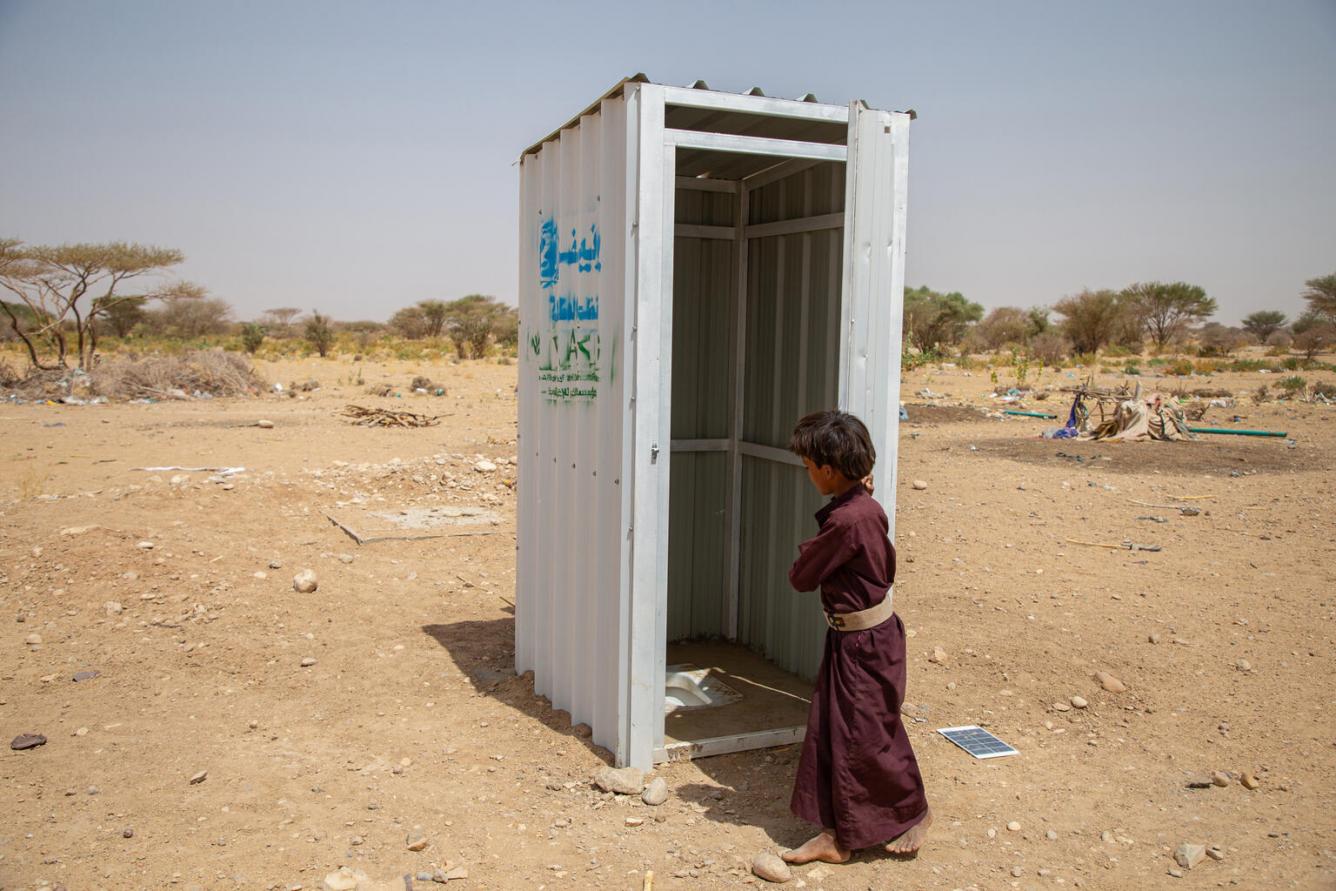 Due to longstanding problems with the water network and infrastructure, families have struggled to get enough water to meet their basic needs each day. Often, they are forced to travel long distances by foot or donkey in search of communal water supplies and working wells. Sometimes, despite their best efforts, they are left without water for several days, and suffer the effects of dehydration and lack of sanitation.
When 30-year-old Nora Salem fled her home in Khab Al Sha'af, in Al Jawf governorate, northern Yemen, five years ago, she never expected to end up being the sole breadwinner for her family of nine. After her father became ill and stopped working, and because of the conflict and a lack of public services in their region, the family was displaced to the Al Ayed camp for internally displaced persons. The family had to fetch water from a well located half an hour away, and water was not always available.
"Due to water scarcity, some members of our community suffered from health issues like kidney stones, and two of my younger sisters even contracted cholera. It was a hard life," Nora explains.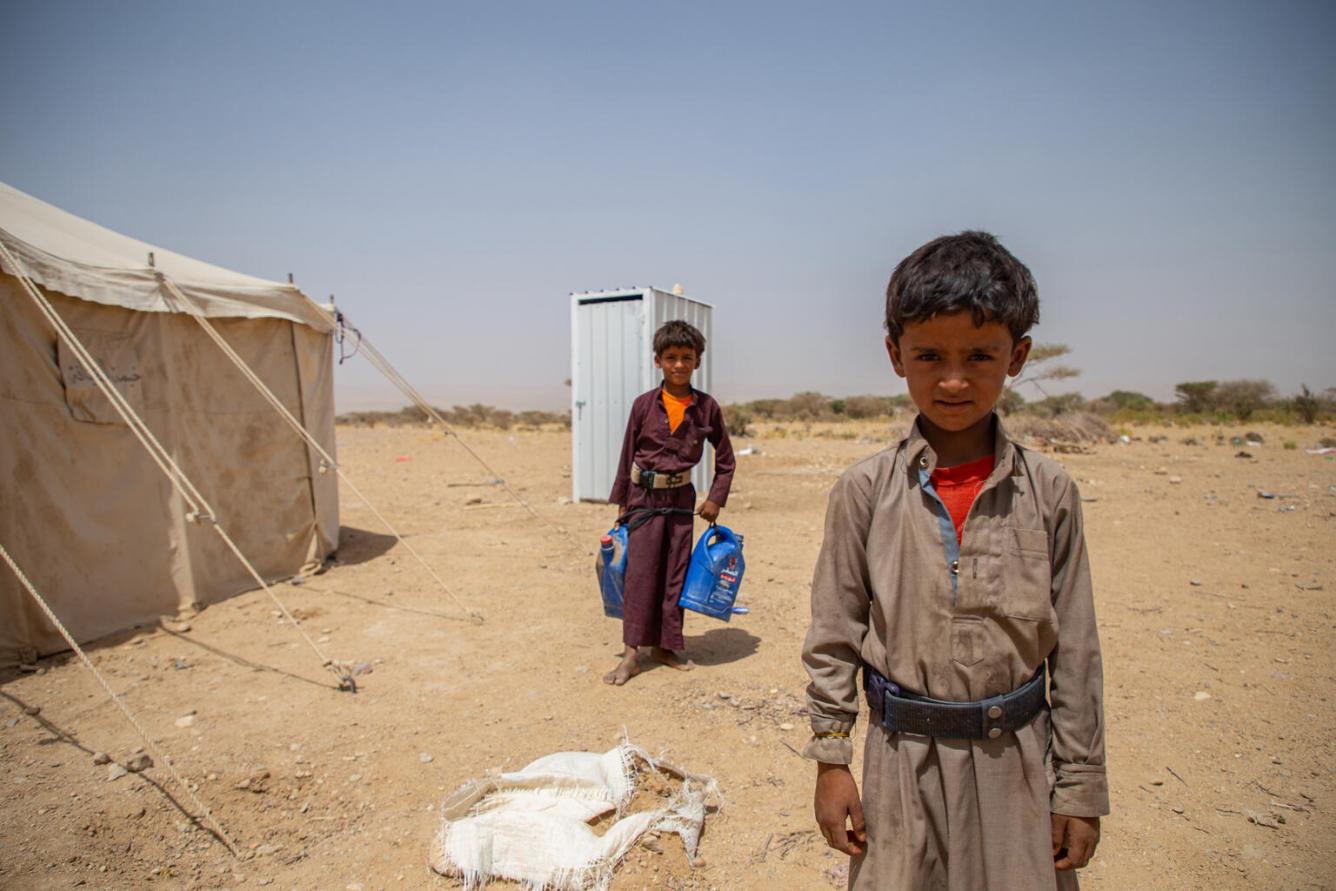 The goal of UNICEF's emergency response project for water and environmental sanitation was to provide adequate and safe sanitation for internally displaced persons in nine of Al Jawf governorate's camps.
UNICEF used funding from the Swedish International Development Cooperation Agency (SIDA) to support its implementing partner Yemen Al-Khair for Relief and Development Foundation in mobilizing local teams.
Once target sites were selected based on the greatest needs, 150 emergency latrines were installed to foster hygiene, sanitation, proper waste disposal, and provide much-needed privacy.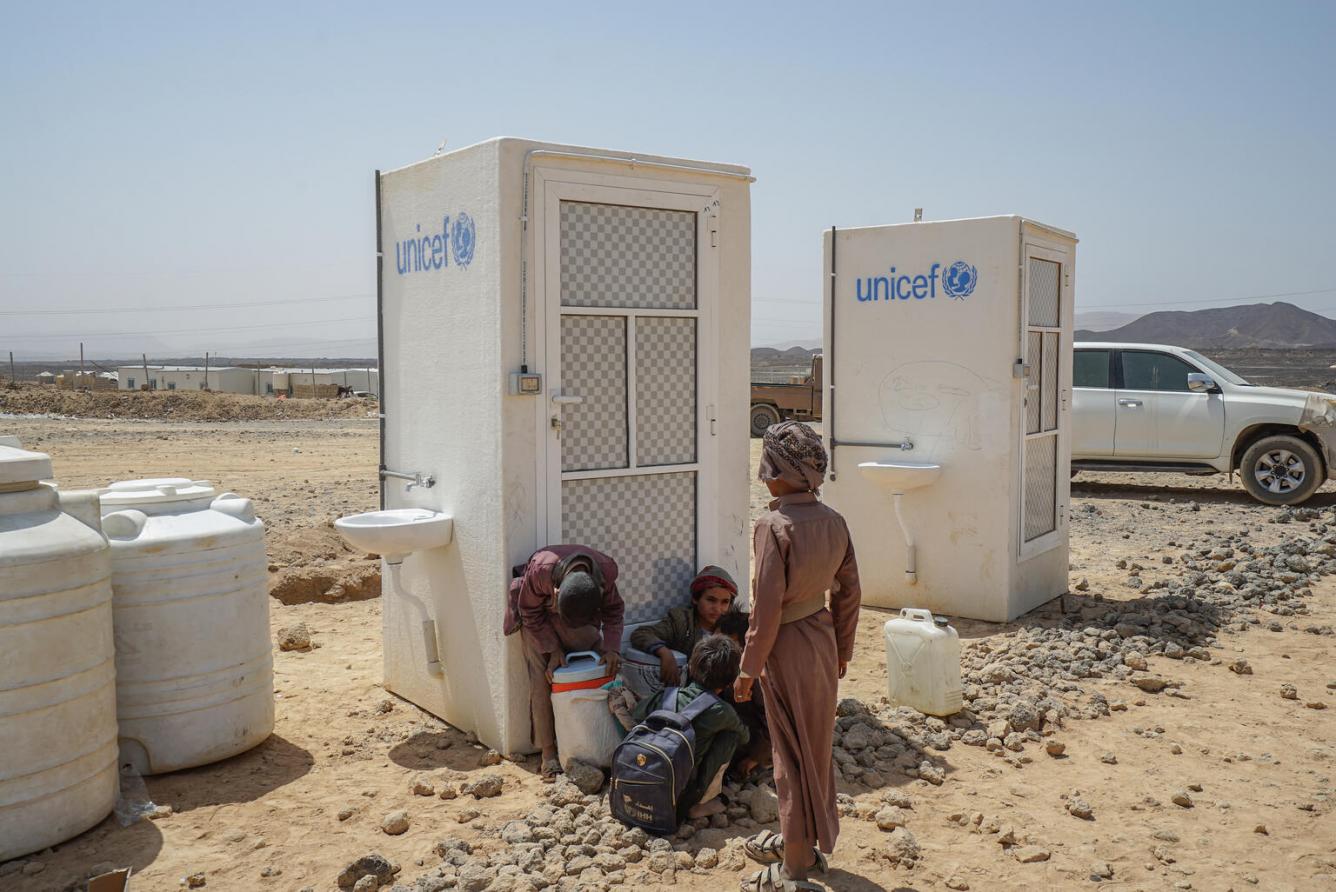 In addition, residents received supplies of clean drinking water by truck, personal hygiene kits, and were educated on proper hygienic practices – knowledge that is vital for the country's fight against cholera, malaria, and now COVID-19.
"Now, with the availability of latrines and water, our community has improved tremendously, people's privacy has been restored, and our camps are much cleaner," says 43-year-old resident, Mohsen Saleh.
Help provide access to toilets for children in need.