Facing a Pandemic Far From Home
---
Geisy Vizcaya still remembers the chill she felt just over two years ago as she packed to leave her home in Venezuela. It wasn't just the cool early morning air. As she stuffed some essentials into a suitcase, her eldest daughter asked her a question: "Mummy, what if you make a little space in there and take me with you?"
Tears fill Geisy's eyes as she recalls that conversation. She remembers the optimism she felt as she prepared for a seven-hour flight to Uruguay, the beginning of a new chapter for her family. But her hope was tempered by the uncertainty over when exactly her husband and two daughters would be able to join her. She had no idea that it would take another two years. Nor that their lives would soon be upended once again by a global pandemic.
"I still have anxiety attacks"
Between 2013 and 2018, around 55,000 immigrants entered Uruguay. Those coming to the country not only face the stress of having left loved ones behind, but also the challenges of securing the necessary immigration documents, finding a job, and integrating into their new communities.
Two days after arriving in Montevideo, Uruguay's capital, Geisy was able to secure the documentation needed to work in the country. She quickly lined up an interview and was hired on the spot. But while securing a job was a relief, it wasn't the end of her struggle – her family couldn't afford to join her.
"I still have anxiety attacks," she says. "The pressure of not knowing when [my family] would be able to come – I'd wake up every day thinking about it, and I'd go to bed every night thinking about it, too."
Geisy threw herself into her work. "When you're on your own, it's as if you have to set all your own feelings aside so you can concentrate on what you are here to do: to work and fight for your family," she says.
By February of this year, Geisy had saved enough money for her husband and daughters to make the journey and to be able to afford somewhere for them all to live. After two years apart, the family was finally reunited.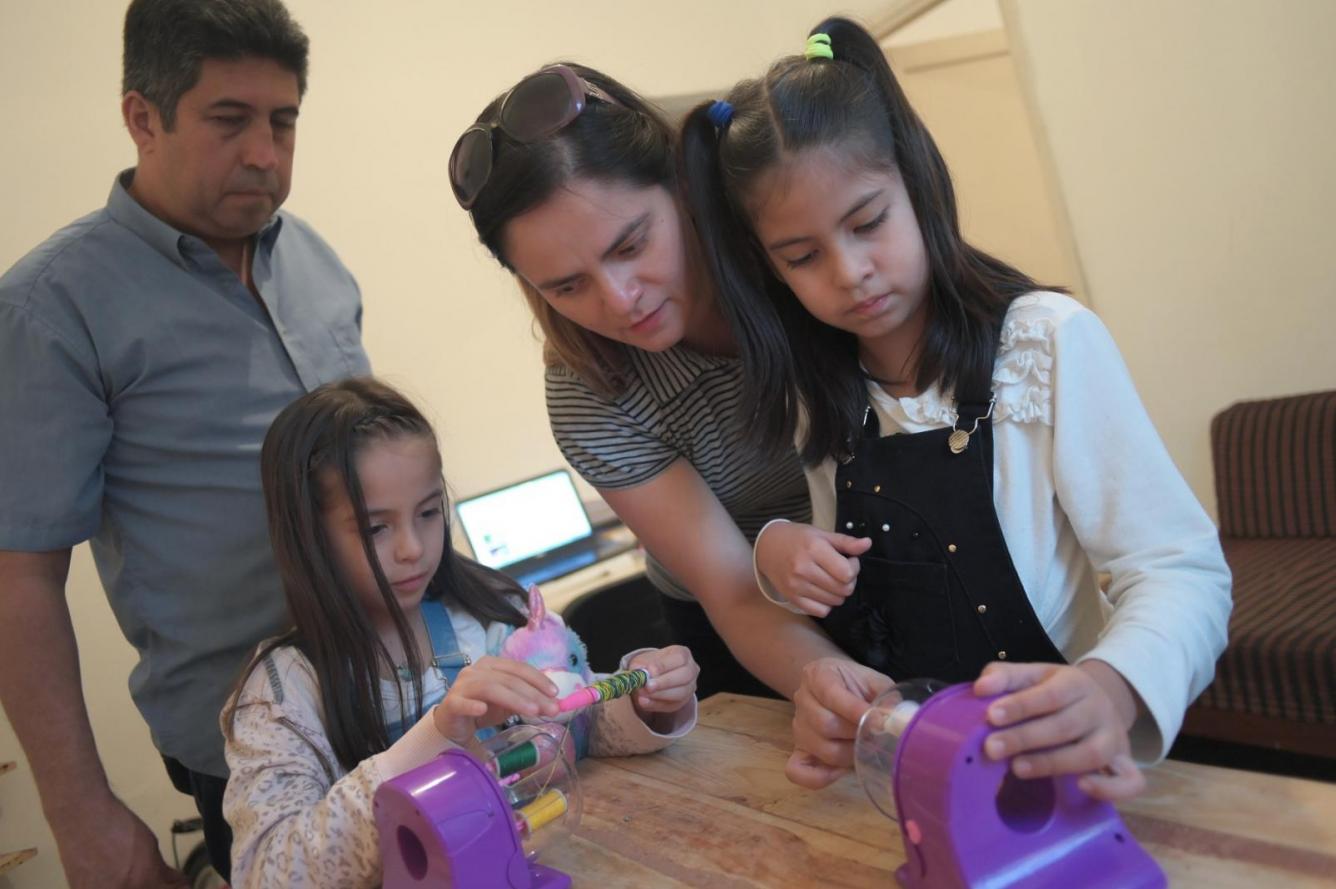 "When I saw my daughters and my husband for the first time coming through that door at the airport, my heart started beating again," she says. "It was such an emotional moment to have my daughters here with me again…I could see how much they had grown."
Unwelcome surprise
Geisy quickly began the application process for Uruguayan citizenship for her daughters and her husband. He had an appointment lined up for 16 March to obtain the documents he needed. But just a few days before, as the couple was celebrating their eldest daughter's ninth birthday, the family's plans were upended as Uruguay announced its first confirmed cases of COVID-19.
"My husband couldn't make his appointment to get his identity card [because of the COVID-19 outbreak]. Without that card, the immigration process stops, which then impacts other things, especially employment," Geisy says. Meanwhile, with schools across the country shut, Geisy's daughters were no longer able to attend classes.
Lucila Pizzarulli, coordinator of the Migrant Protection and Assistance team from the International Organization for Migration (IOM) in Uruguay, notes that the employment situation is particularly difficult for informal and day workers and migrants.
"Many of those who were on three-month trial periods were dismissed, and those who have just arrived and are looking for work are finding it much harder to join the workforce," she says." Recent arrivals have been unable to obtain their documents or to begin the immigration process. So, joining the labour market has become very difficult."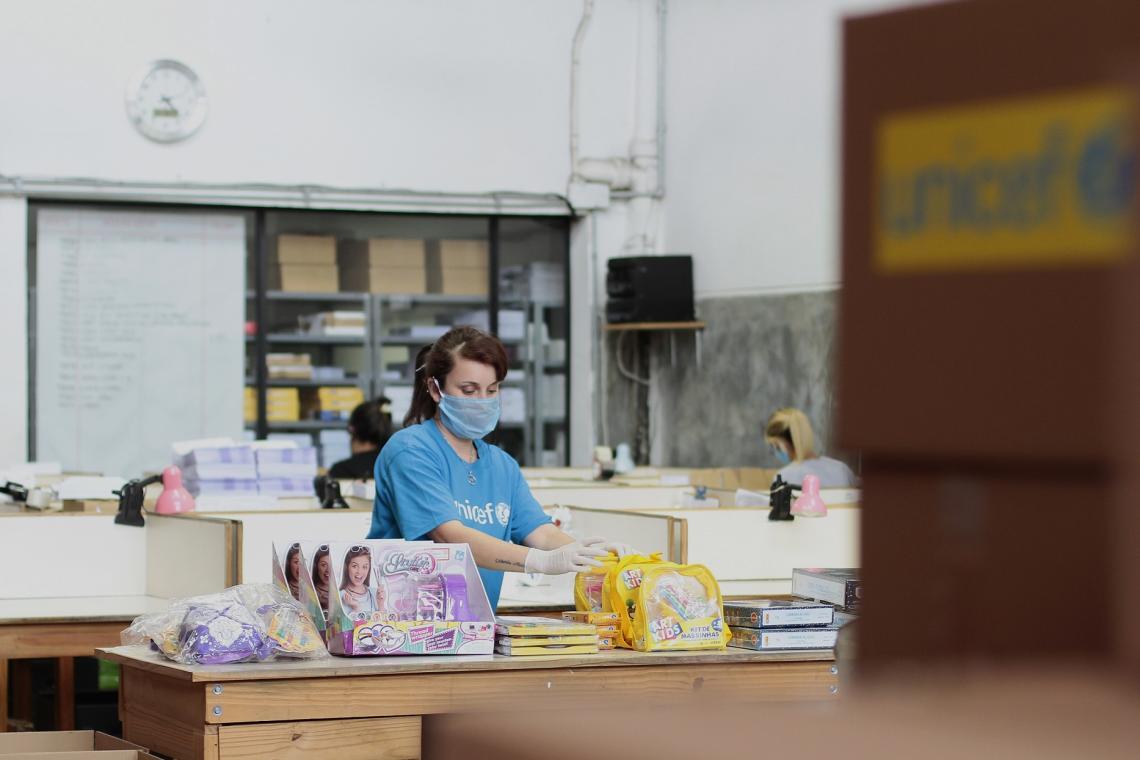 In response to the growing challenges facing migrants in Uruguay during the pandemic, UNICEF and IOM have launched a three-pillar programme that provides housing and food to migrant families; supports a psychologist specializing in children and adolescents; and provides materials and toys to support learning and play, which can help reduce stress during this particularly stressful period.  
The three pillars are in line with UNICEF's global priorities in response to the COVID-19 pandemic, which includes a focus on protecting the most vulnerable children through preventing the spread of coronavirus, and helping families deal with the knock-on effects of the pandemic.
Geisy and her husband are trying to make the best of the situation as they stay home, helping their children with their schoolwork, watching movies and cooking together. Geisy knows the stress she feels isn't healthy, but it keeps her determined to face whatever new challenges that life throws her way in their new home.
"[It] helps you stay motivated to carry on," she says.