Forced to leave school and marry a man twice her age: The impacts of drought in Ethiopia
---
By Raphael Pouget 
Thirteen-year-old Enat (name changed) was forced to leave school and marry a stranger to help her family cope with the drought in Ethiopia. 
Enat was a brilliant student, a young girl with a bright future until her life was turned upside down. In order to support her family, a victim of the drought, she was forced to marry an unknown man, more than 17 years her senior.   
"It happened two months ago, I didn't know anything about it," Enat recalls. "When I learned that the two families had already agreed, I protested, I begged, I cried... But there was nothing I could do." 
The drought that is currently hitting the Dassenech woreda district, has plunged thousands of families into extreme poverty: "Child marriage is prohibited and punished by law in Ethiopia. Despite this, we have seen a marked increase in the region in recent months, mainly due to the drought," observes Maldret Tarekgn, Head of the Regional Bureau of Women and Children Affairs, which works alongside UNICEF to prevent child marriages and help victims. 
"Before the drought came, we lived well," recalls Enat. "My father had large livestock of more than 100 cattle. He would never have accepted to marry me off. Then, because of the lack of water and pasture, the animals died one after the other. That's when they had to resign themselves to leaving the village and finding me a husband." 
"They had nothing left to feed us; It was the only solution. With my in-laws' wedding gift, a few cattle, they were able to buy maize and sorghum to feed the rest of my brothers and sisters."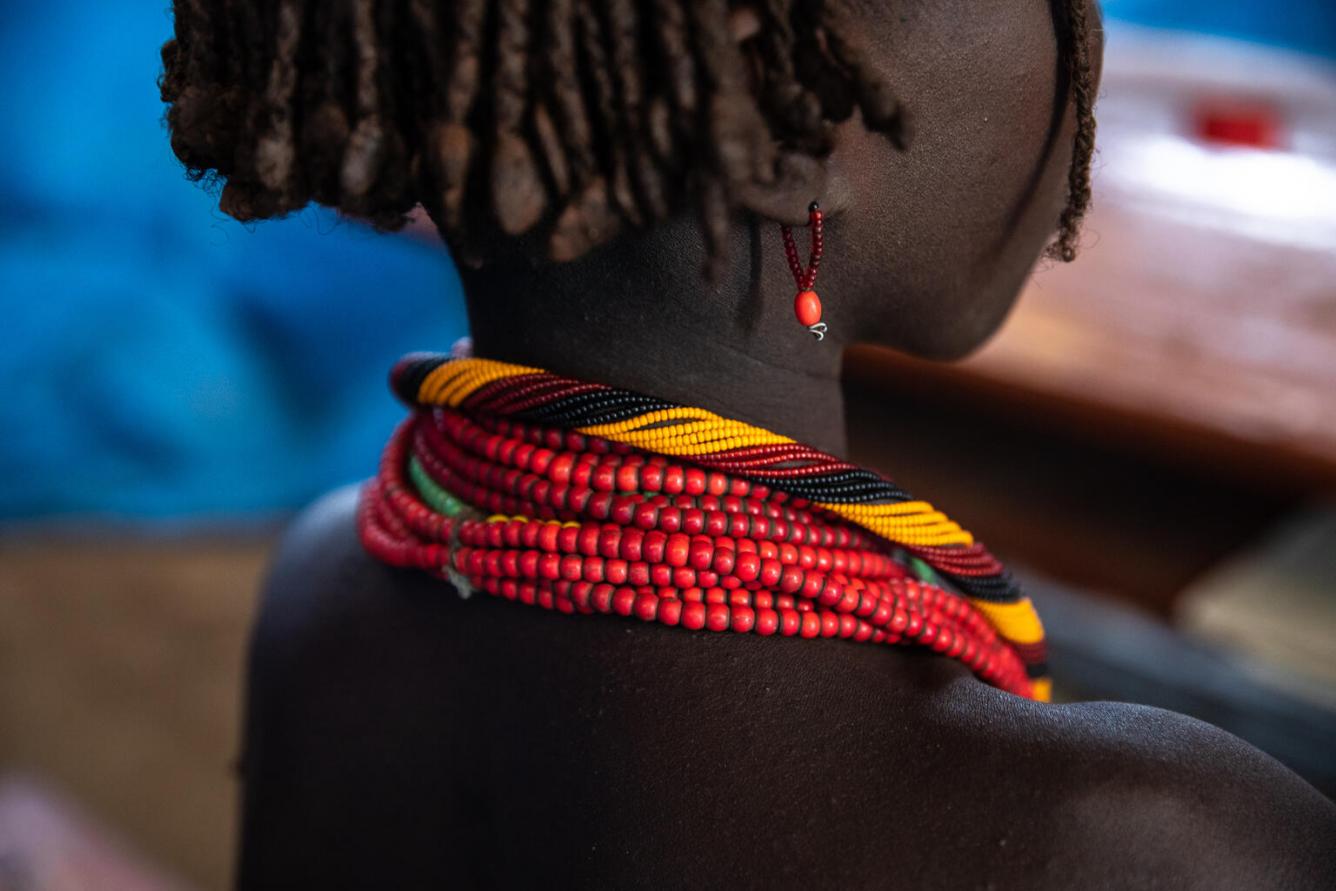 "This is a new way of surviving to cope with the drought. This became a life-or-death situation." 
In the Dassenech woreda, it is traditional for marriage to be decided after negotiation between the two families. The husband's family offers a contribution to the bride's family, usually in the form of cattle, goats, or sheep. Once an agreement has been reached, the marriage can be celebrated. Conventionally, when the girl is too young, she remains in her parents' home until she reaches puberty. However, this practice has been compromised by the drought.  
"The pressure on families is such that they often cannot afford an extra mouth to feed, so the daughter leaves the parental home immediately," explains Maldret. "We have found that many families even agree to marry off their daughters to men with more modest circumstances such as fis hermen. They give up the right to livestock in exchange for a supply of fish. This is a new way of surviving to cope with the drought. This became a life-or-death situation." 
"I don't want [my husband to go to jail], what would happen to my family?" 
UNICEF, with the support of the local authorities, has set up school clubs to raise awareness about early marriage and sexual and reproductive health (puberty, sexually transmitted diseases, menstruation, etc.). In addition to theoretical classes, the girls receive dignity kits consisting of soaps and sanitary napkins that help them stay in school when they are menstruating.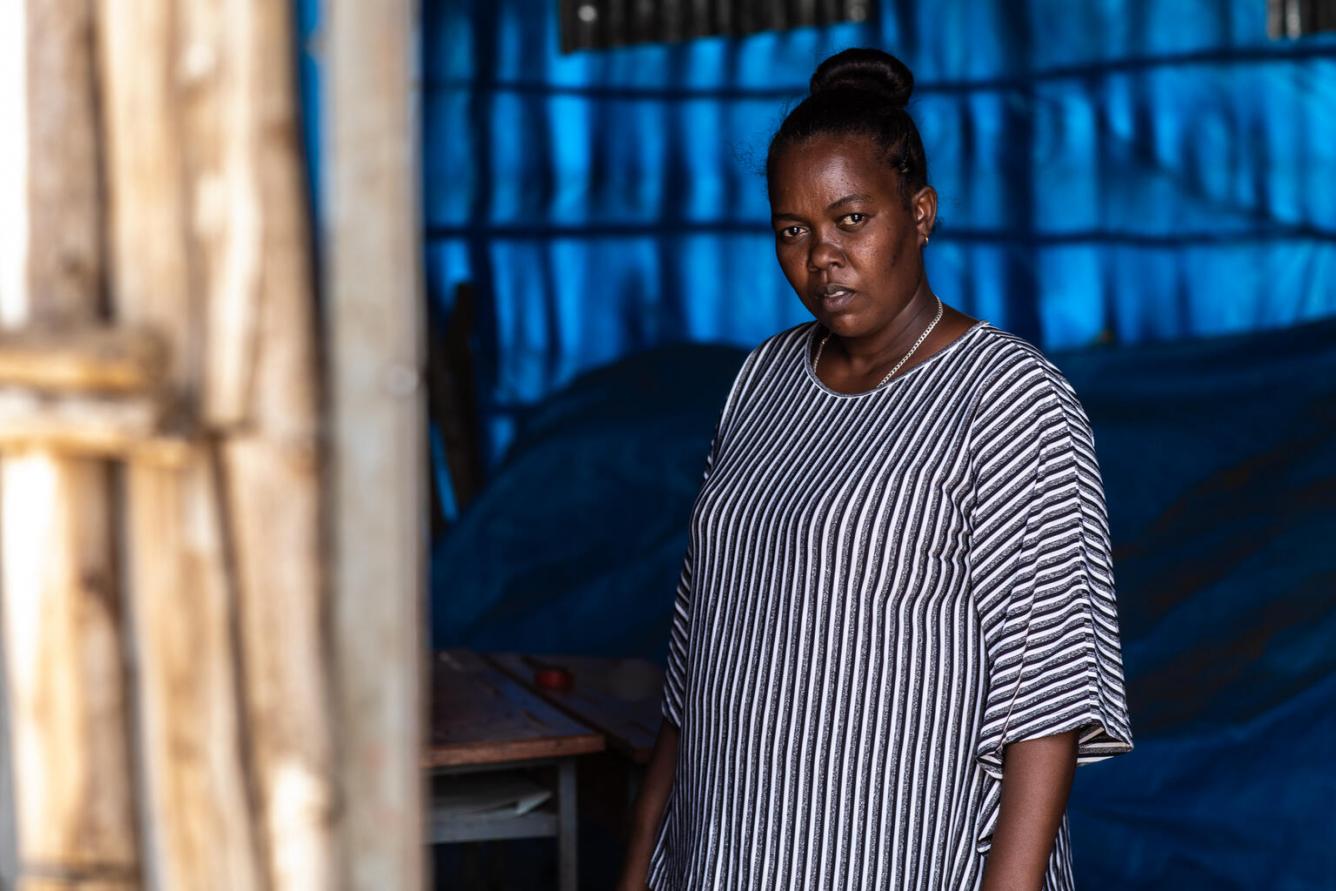 "Thanks to the school clubs, we are raising awareness of early marriage among young girls," says Maldret. "We teach them to identify the warning signs and who to alert, whether they are directly involved or whether they are helping another girl in their community. When we have indications that a marriage with a minor is going to take place, we intervene immediately and follow up very rigorously with the girl to make sure that the marriage does not take place. But the main difficulty is in remote areas. The girls don't go to school, they're not educated and the union is often done discreetly." 
"The hardest thing for me is that I had to stop school because he [my husband] didn't allow me to continue," says Enat. "I like school, I want to become a doctor. My family has suffered a lot because of the lack of basic health services in the countryside. So, I would like to establish a clinic to be able to take care of my family and my community. But now I am only doing the household chores at home: cooking, cleaning, fetching water." 
"But I remain optimistic about the future," Enat concludes.  
UNICEF is working to expand life-saving child protection and Gender Based Violence (GBV) services to respond to the growing protection needs among vulnerable women and children across the Horn of Africa. This includes running community-based programs to reduce the risks of violence, exploitation, abuse, and child marriage, and providing services to help women and children recover after violence.