Think… Blue?
In UNICEF Goodwill Ambassador Audrey Hepburn's film Funny Face, Kay Thompson as Maggie Prescott admonishes her staff to 'think pink!' But it's rare that anyone is ever encouraged to 'think blue.'
Blue is often seen as a sad colour – a research paper by Gill Philip states that blue itself is a major reason of associating the colour with the emotion - The closeness of dark blue to black on the colour scale, and its historical grouping with dark colours, may have contributed to blue's links to depression and to fear.
At the same time though, blue can also be a calming colour, in contrast to warmer hues which are thought to inflame the senses. Designers often recommend incorporating blue into the bedroom – like this blue blanket from Peruvian artisan Nestor Yana – to help calm the mind, and promote better sleep.
As well as being soothing and serene, UNICEF Canada wants blue to be a happy colour. For many people around the world, the UNICEF blue means support and assistance, even in the most trying of times.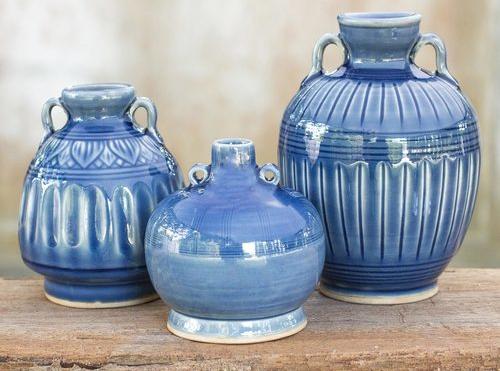 Deck your home out in blue this weekend with UNICEF Canada and UNICEF Market. From Friday, November 23 to Saturday, Novemeber 24, just use BF10 to receive $10 off orders over $60 and BF25 to receive $25 off orders over $125 when checking out. And for Cyber Monday, for one day only, use CYBER15 to receive 15% off your entire purchase.
Please Note: Delivery times for UNICEF Market products vary between different regions, so make sure to review the shipping options available for your country when checking out. UNICEF Market will always provide an estimate timeframe for each shipping option, but UNICEF Canada recommends purchasing yours gifts as soon as possible, to guarantee they'll be delivered before the holidays.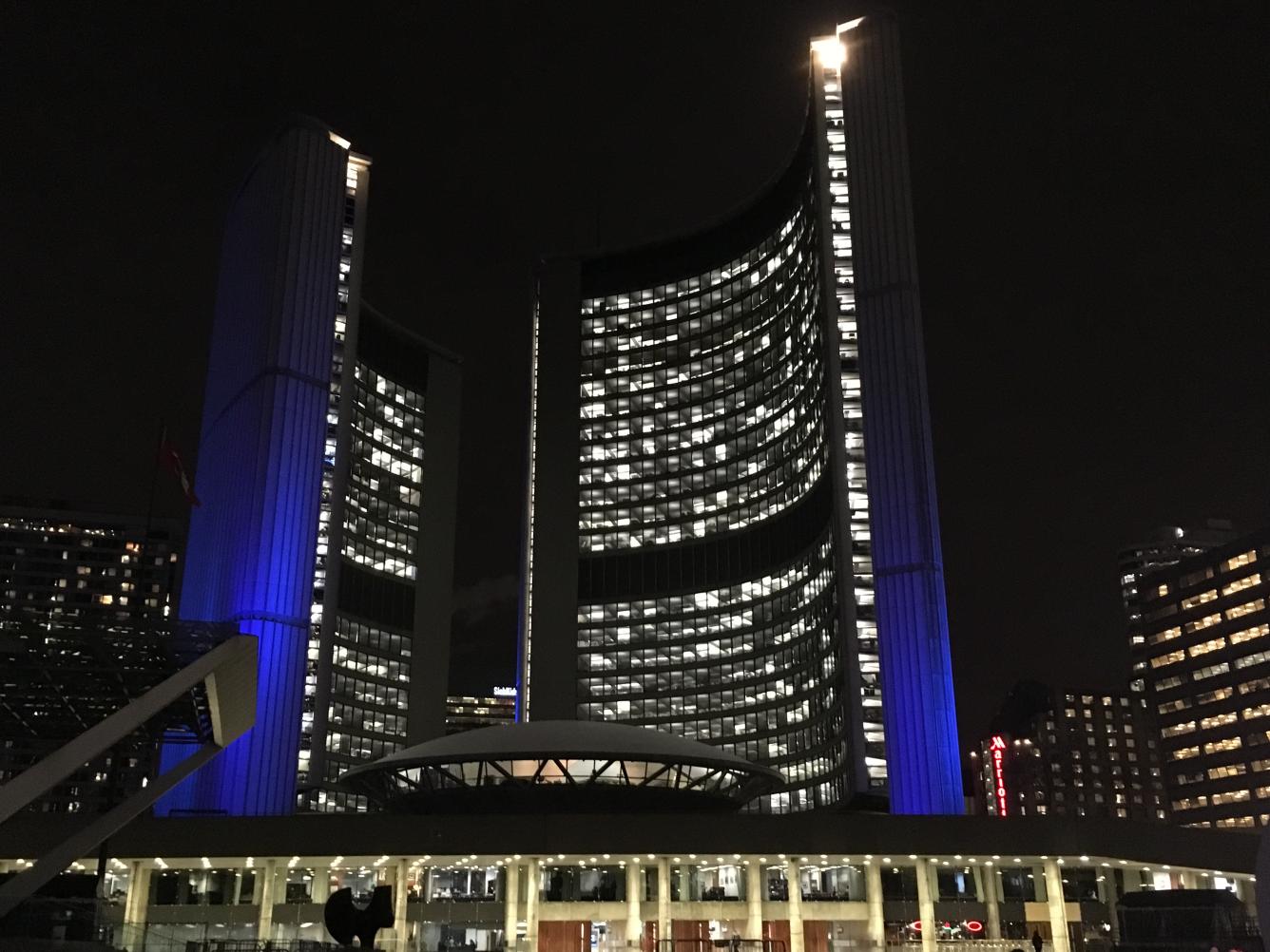 Blue for Black
So why 'Go Blue for Black Friday'? This year for World Children's Day, UNICEF asked people to wear blue to recognize the rights of every child.
To join in the support, monuments and landmarks across Canada went blue, including Toronto City Hall, the CN Tower, Niagara Falls, the Vancouver Convention Centre and many more!
With UNICEF Market's exclusive UNICEF Collection, you can 'go blue' too – from clothes, to toys, to home décor! World Children's Day may take place every November 20 but by going blue, you can help remind people of the rights of children and the UNICEF ongoing international relief all year 'round.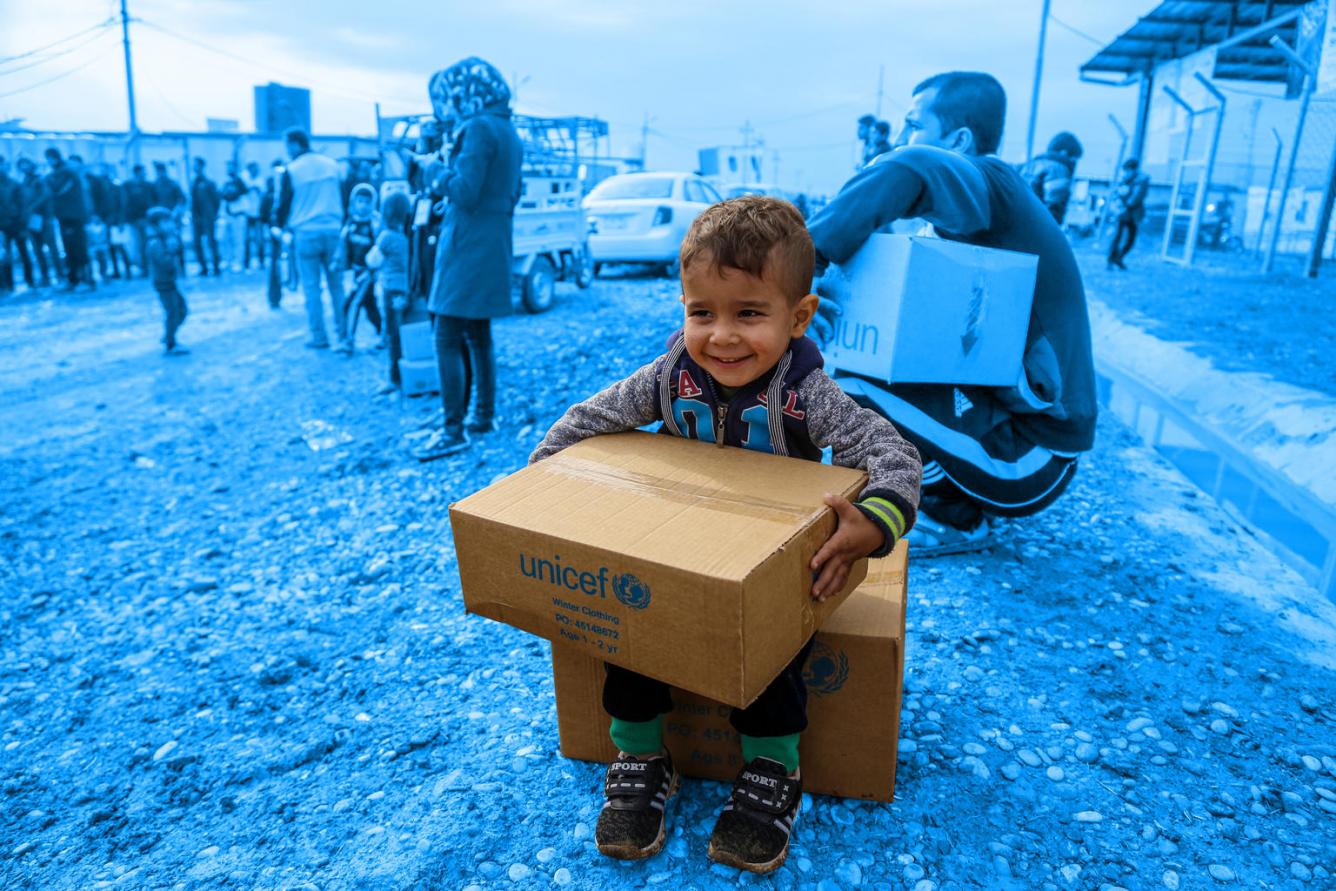 Support for Children – No Matter the Cost
You've officially saved by using UNICEF Market's exclusive Black Friday and Cyber Monday codes, so now what? How about using some of the money you didn't spend to support children in need?
UNICEF Canada Survival Gifts are real gifts with real impact. These life-saving gifts ensure children all over the world survive and thrive.  With Survival Gifts, UNICEF is able to provide the most vulnerable children and their families with items that create real impact such as: healthcare, clean water, food security, education and emergency relief. 
Because Survival Gifts are not thematic, their impact is a tangible way to understand the value of your purchase.  Each product is carefully selected and are distributed to children and families most in need, no matter how far.