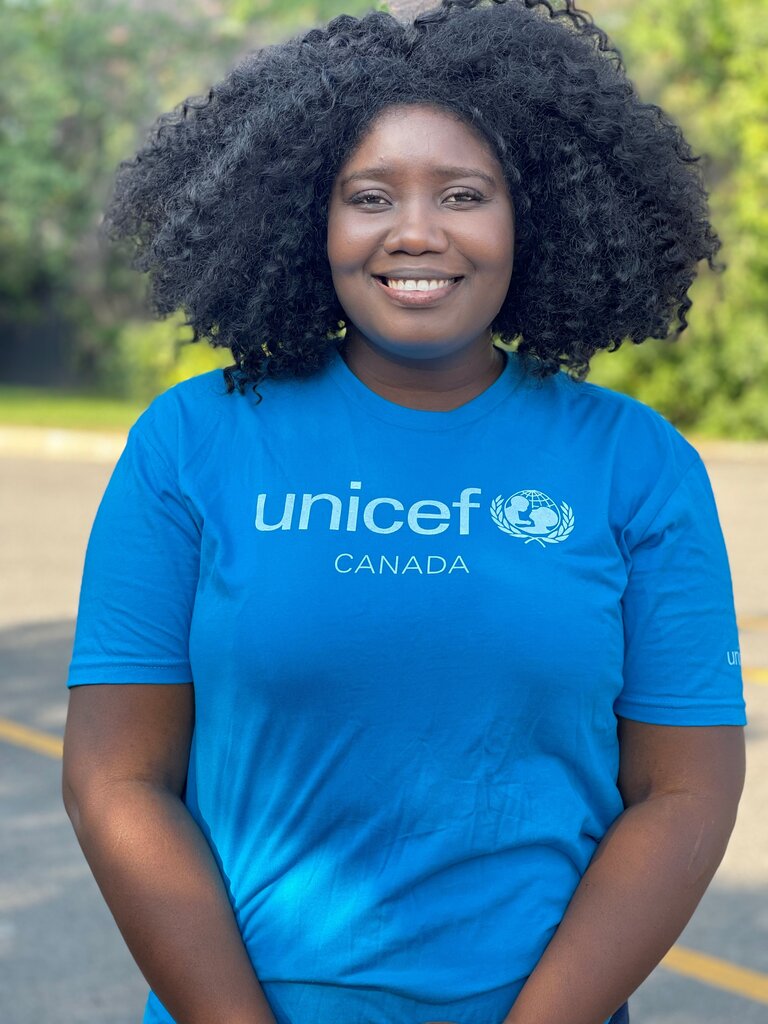 Following the earthquake in Haiti on August 14, we talked to Yama Laurent, winner of the 2018 singing contest "La Voix" and UNICEF Canada ambassador. . The 7.2 magnitude quake that hit the southern part of her native country brought back painful memories.
In the 2010 earthquake, her house collapsed, killing her two little sisters and seriously injuring her stepmother. She then worked as a volunteer in UNICEF's makeshift camps in Haiti. A few years later, she flew to Canada alone, leaving family and friends behind. Learn about her story and the message of hope she wishes to send to her loved ones.
Help supply emergency aid to children in haiti, click here to donate today >>
What are your memories of the 2010 earthquake, with its epicentre in your home town of Léogâne?
I was 20 years old at the time. I was living in my father's house in Léogâne. I lost my two little sisters, aged three and five, in the quake. I also remember lifting debris to get my stepmother out of the rubble. I don't know where I got the strength to do that, but I managed it.
Then I found myself in a makeshift camp set up by UNICEF. There, drinking water and ready-to-eat food was handed out every day. There were rescue workers who came to the aid of my stepmother, who needed emergency treatment because she had lost an arm.
I myself volunteered in several temporary UNICEF camps for four or five months after the quake, before cholera began to spread. I'll never forget the help that UNICEF gave us at that time of my life, when I had no roof over my head.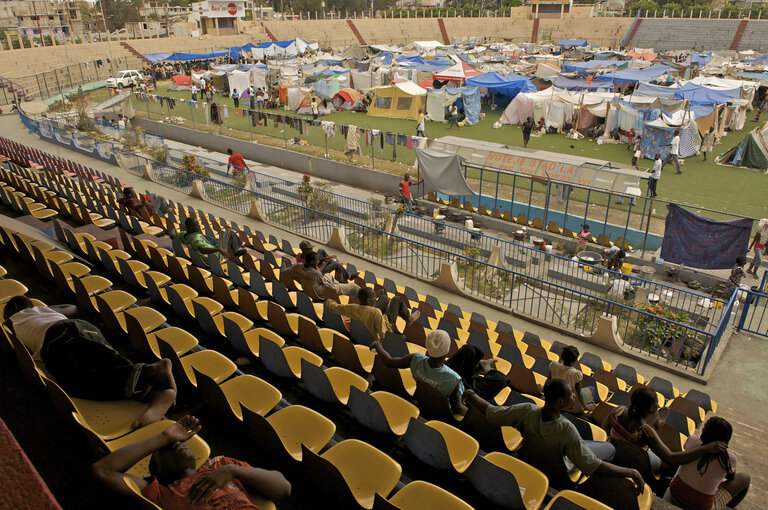 What did you feel on August 14 when you heard that your country had been hit by another earthquake?
Sigh. All my memories came crowding back. Tuesday, January 12, 2010 suddenly came back to my mind. It was as if I was back in 2010. I felt the same feelings and thought the same thoughts.
I told myself it would be worse this time, because the earthquake hit the south of the country. In the south, compared with the metropolitan area, there are even fewer services and workers. There are fewer doctors, fewer nurses and fewer emergency workers. Plus, the roads are almost impassable. Getting help to everyone who needs urgent medical assistance will prove extremely difficult.
My family was not directly affected by this new earthquake. But my mother is frightened. She sleeps outside at night and won't go inside the house. She is afraid that the ground will quake again. She is afraid of aftershocks.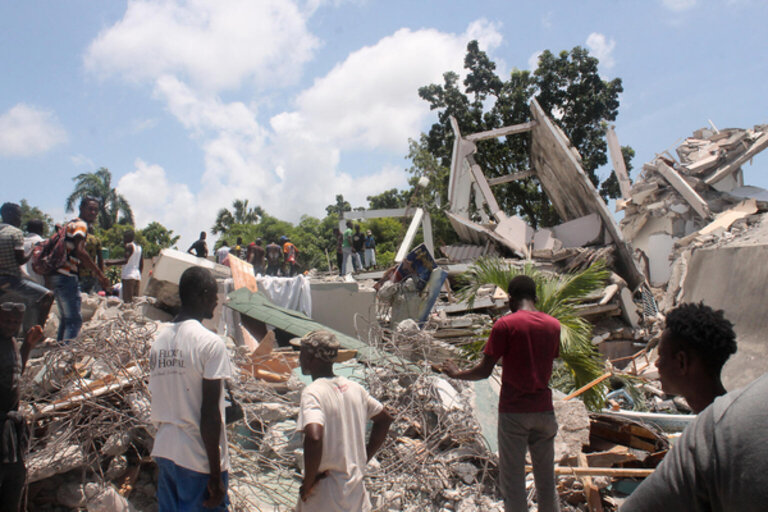 What message would you like to send to your compatriots in Haiti?
I want to send them a message of hope. They are a strong, resilient nation. A nation that knows how to fight back. A nation of people that stayed on their feet after two centuries of misery, calamities and adversity. They really are a tough people.
I offer them all my support. I want to tell them I am with them. They must show solidarity and not give up. Because when you give up, nobody can help you. You must never, never give up.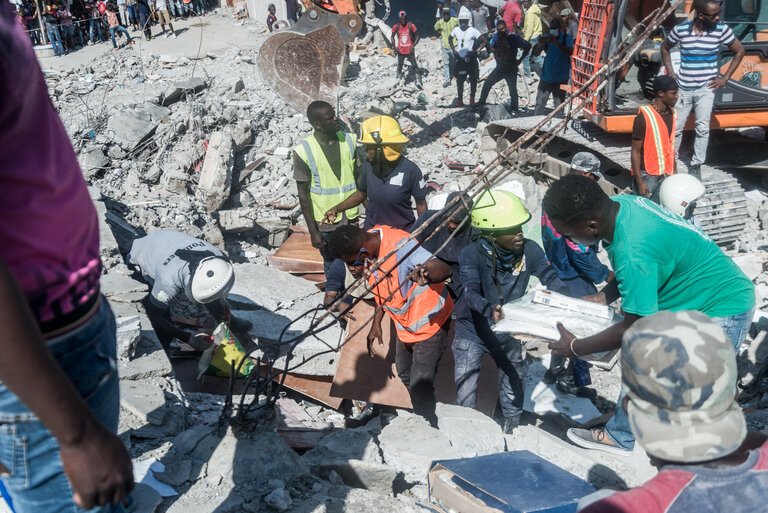 ---
Categories:
Geographic Regions: