How to Help Syrian Refugees
---

By Stacia Sahi
A Guide for Canadians
Many of us have been captivated by the public stories of Syrian refugees, both those struggling to survive overseas and those being resettled to Canada. At this time of year, as we focus on giving back, there are ways to channel your generosity and goodwill to reach the children and families who need it most.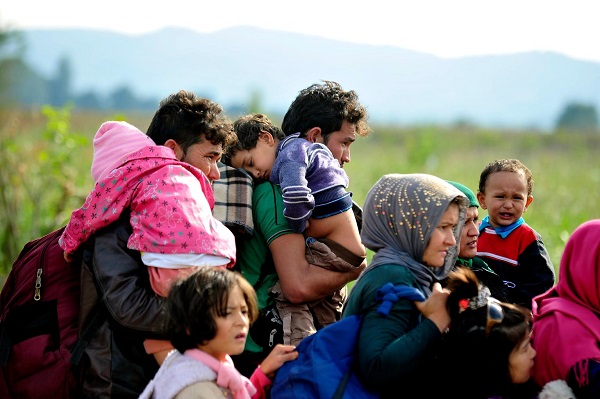 Here are 3 ways you can help Syrian refugees:
1) Learn more about what's happening in Syria
There is nothing more powerful when it comes to changing the world than education, and educating oneself and others about the situation of refugees is important. By learning more about the Syrian crisis, as well as other conflicts around the world, you'll be better placed to understand the circumstances that caused people to flee their homes and seek refuge; to empathize with the difficult decisions they were forced to make for their families; and to be prepared to assist them when you meet them in your community centres, workspaces, playgrounds and schools. Explore resources like our Situation overview (with stats) and our blog post on How UNICEF helps children in emergencies.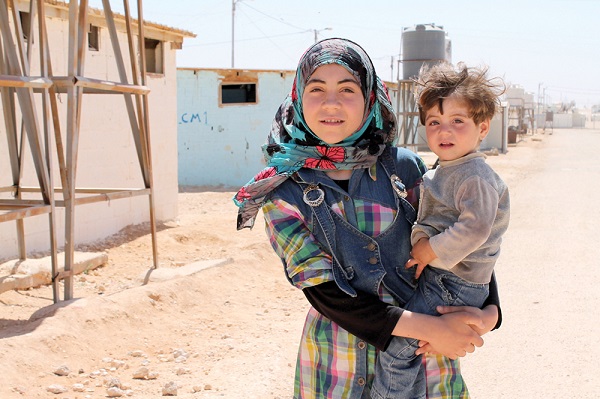 UNICEF Canada has an innovative way for people to learn about refugees. Our UNICEF 360c viewer is a simple cardboard box, but when assembled and combined with the free UNICEF 3600 app, it turns into a virtual reality tool allowing you to experience the life of Sidra, a 12-year-old refugee girl living in the Za'atari refugee camp in Jordan. You'll walk in her shoes and see through her eyes, giving you a better understanding of her hardship, resilience and dreams. Receive a free UNICEF 3600 viewer when you purchase one of these gifts.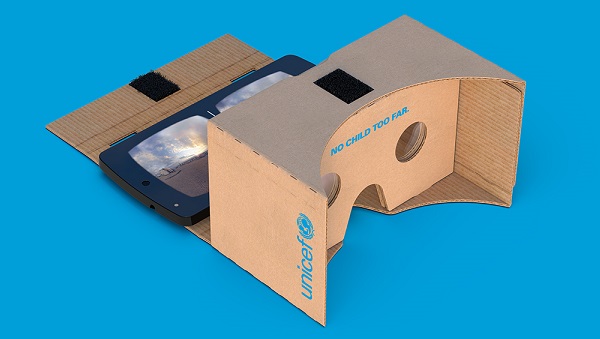 2) Welcome refugees in Canada
The media has highlighted cases of racism, xenophobia and hate crimes happening both close to home and in crisis-affected areas. These need to stop so refugee children can feel safe in their new home communities, and so refugee families can successfully integrate into Canadian society. Improving local knowledge and addressing negative images of Syrian refugees in Canada is crucial to this effort. When we're informed, we can help inform others. By combating inaccurate depictions of refugees with facts, we can build a welcoming and inclusive society.
Children and young people in particular may have questions about the Syrian refugee crisis, and it's important not to shy away from them. Honest and open conversations with young people lead to a better understanding of the issues and a sense of empowerment, which can help prevent bullying, stigma and discrimination towards their refugee peers. UNICEF Canada has resources online to help you discuss difficult issues like humanitarian crises and refugee flows, which you can access in our Global Classroom.
3) Donate to help refugees
If you have the ability, donate to UNICEF Canada's work to help refugee children in need. As a humanitarian organization, UNICEF provides refugee children overseas with life-saving essentials, including safe drinking water and sanitation; child-friendly spaces and protection services; educational opportunities; and health services and psychosocial support. We are working to save and protect Syrian children in Syria, Jordan, Lebanon, Turkey, Iraq, Egypt, the former Yugoslav Republic of Macedonia, Serbia, Croatia, Greece, Austria, Slovenia, Germany, Italy, Bulgaria, Albania, Kosovo, Romania, Montenegro and Bosnia and Herzegovina – wherever we are needed – because for us, no child is too far.
The work we do overseas is critical for those refugee children who eventually get resettled to countries like Canada. If they're supported with health care and education opportunities while waiting for their refugee application to be processed, they'll have an easier time integrating into Canadian schools and systems and won't fall behind in their development.
From now until February 29, 2016 the Government of Canada will match every dollar you give to a maximum of $100 000, so there's no better time to donate.
There are different ways to make a financial contribution to help affected families:
Donate by phone: 1 800 567-4483
Donate by text (SMS): simply text the word BLANKET to 45678 to give $10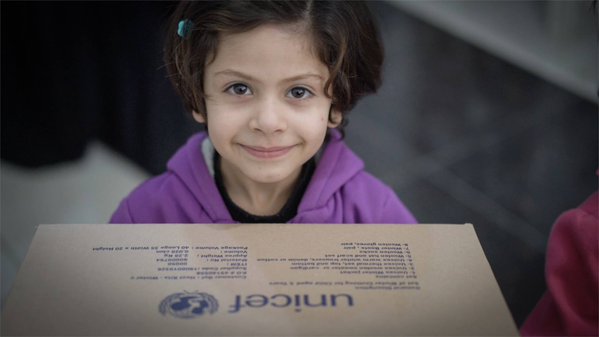 By using any one of these strategies, you'll be helping refugee families to live safer, healthier and more secure lives. That's something to give thanks for this holiday season.
---
Categories:
Geographic Regions: