Emergencies like natural disasters spare no children. In many places, following an emergency, children are often the ones who suffer most with a loss of homes, family members, friends, safety and regular routines.
Indonesia earthquake update: schools damaged and closed
The recent earthquake and tsunami in Sulawesi, Indonesia left more than 164,000 students – ranging from early childhood to secondary school age – out of school, with at least 1,185 schools directly affected. Many schools across the region are now closed and assessments are ongoing so these numbers are likely to increase.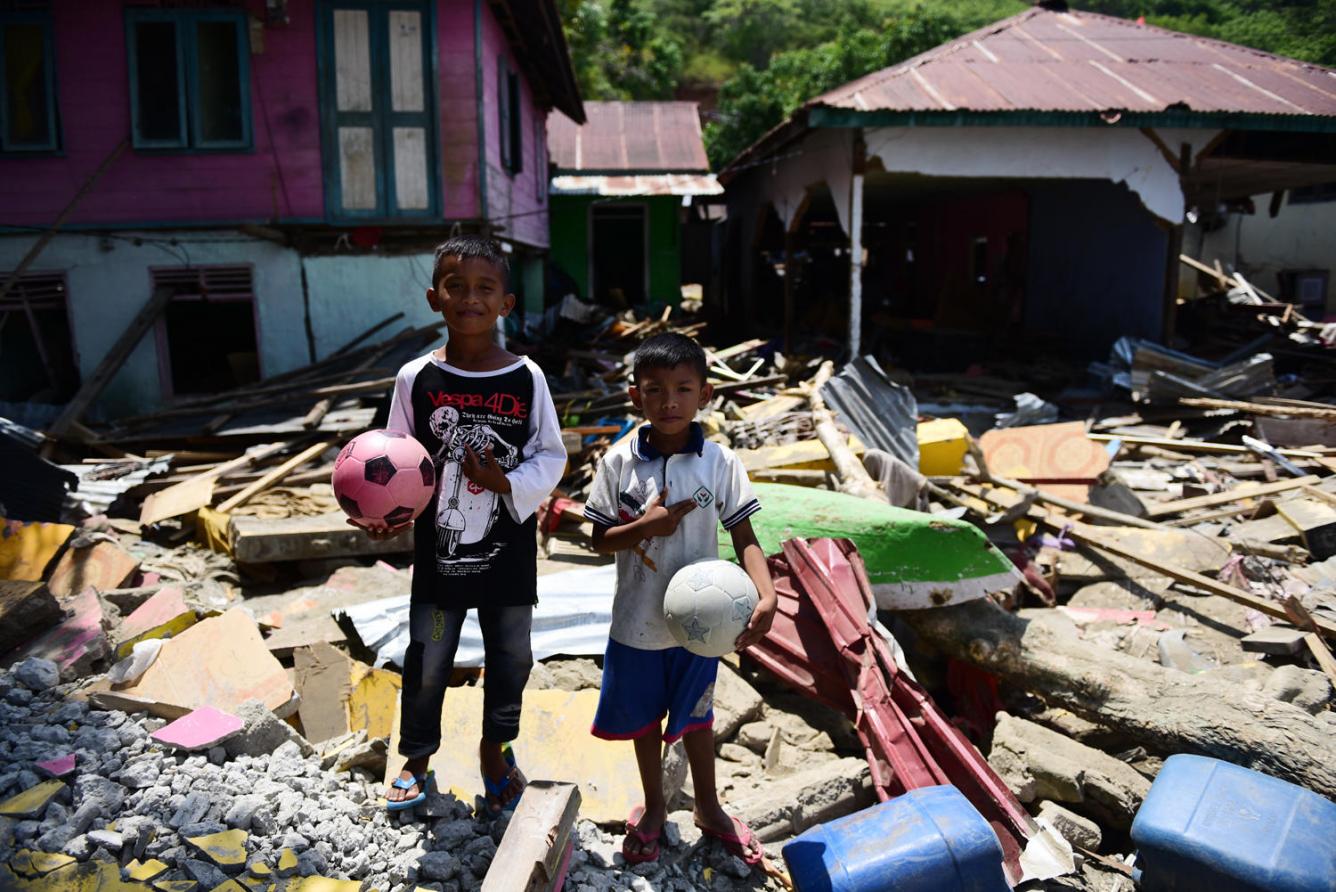 Education in emergencies
For children living in emergencies, or the aftermath of an emergency, education is lifesaving. Schools give children stability and structure to help cope with the trauma they have experienced.  In many cases, schools also provide children with other lifesaving interventions, such as food, water, sanitation and health.
Help children in Indonesia today.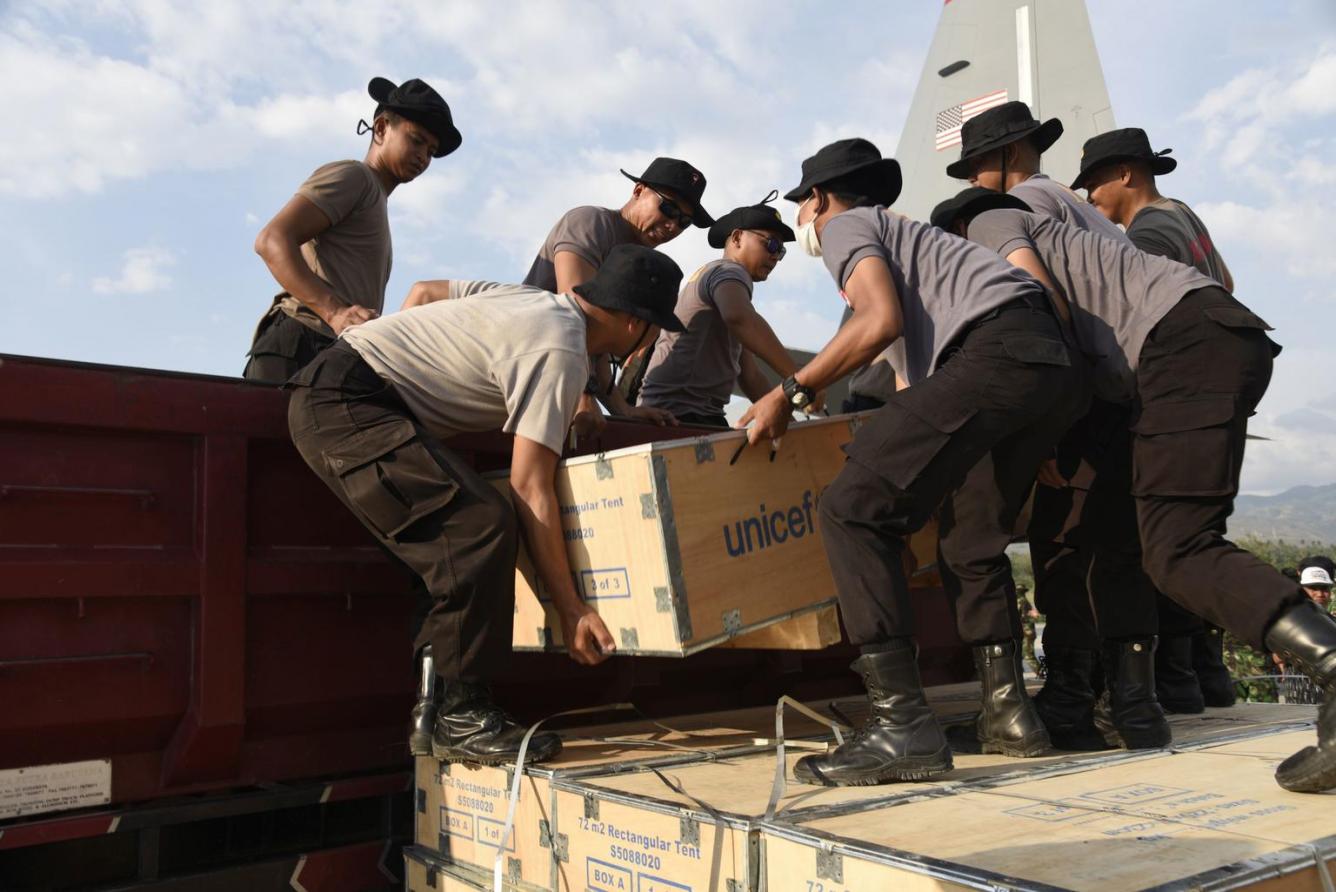 How UNICEF donations are helping children affected by the earthquake in Indonesia
UNICEF has provided so far:
30 tonnes of emergency education materials
65 tents (for temporary classrooms) from its supply base
UNICEF, the Ministry of Education and Culture and partners plan to open 450 temporary tent classrooms, which follow UNICEF quality standards in the areas affected by the earthquake and tsunami.
Back to School – Aril's Story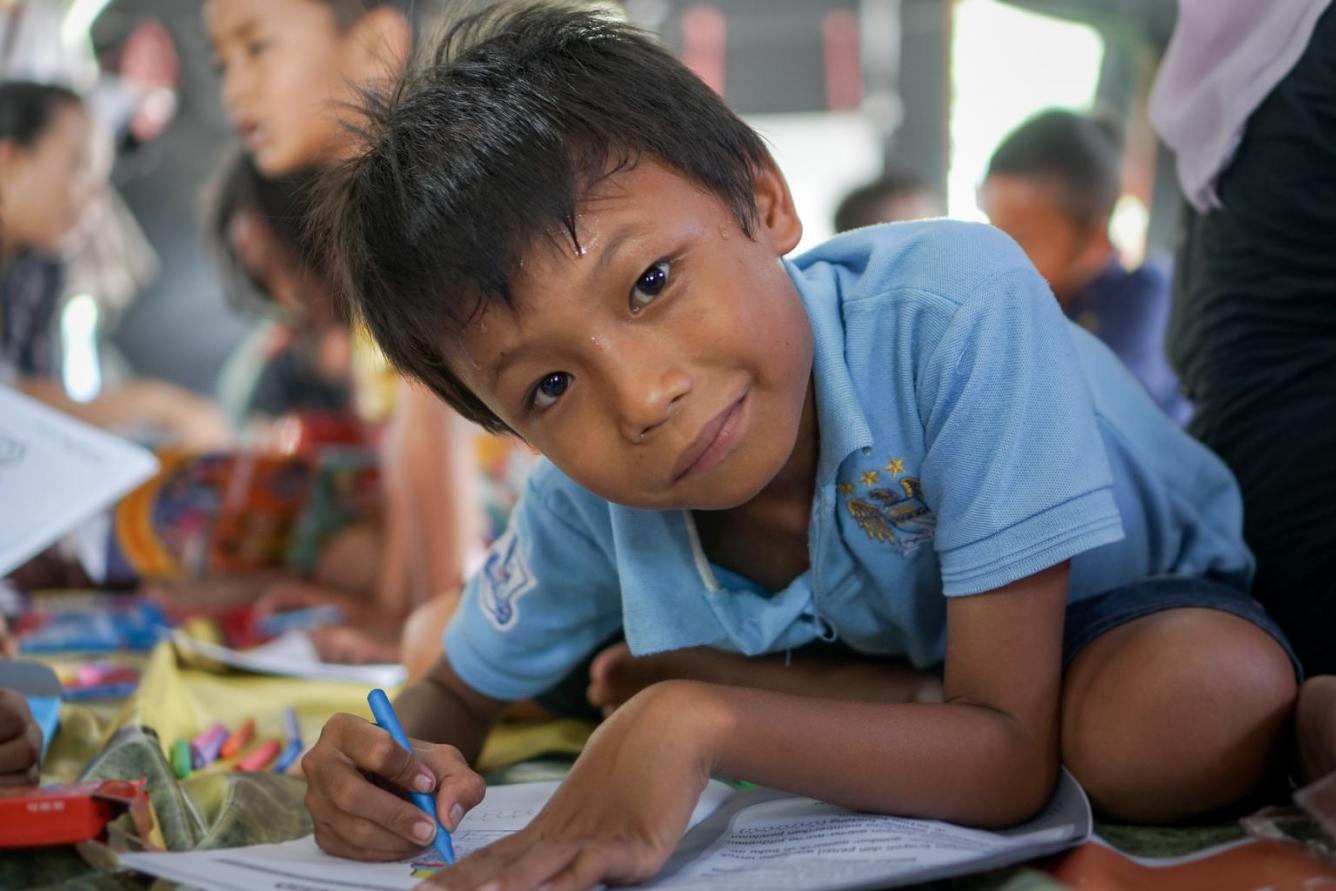 Gifaril (age 11), better known as Aril, participates in play and learning activities in a UNICEF-supported Temporary Learning Space, in Central Sulawesi.
According to his mother, Aril hardly ever missed a day of school. "He was diligent and very eager to attend school." After his school was damaged by the earthquake, Aril could not attend his normal school.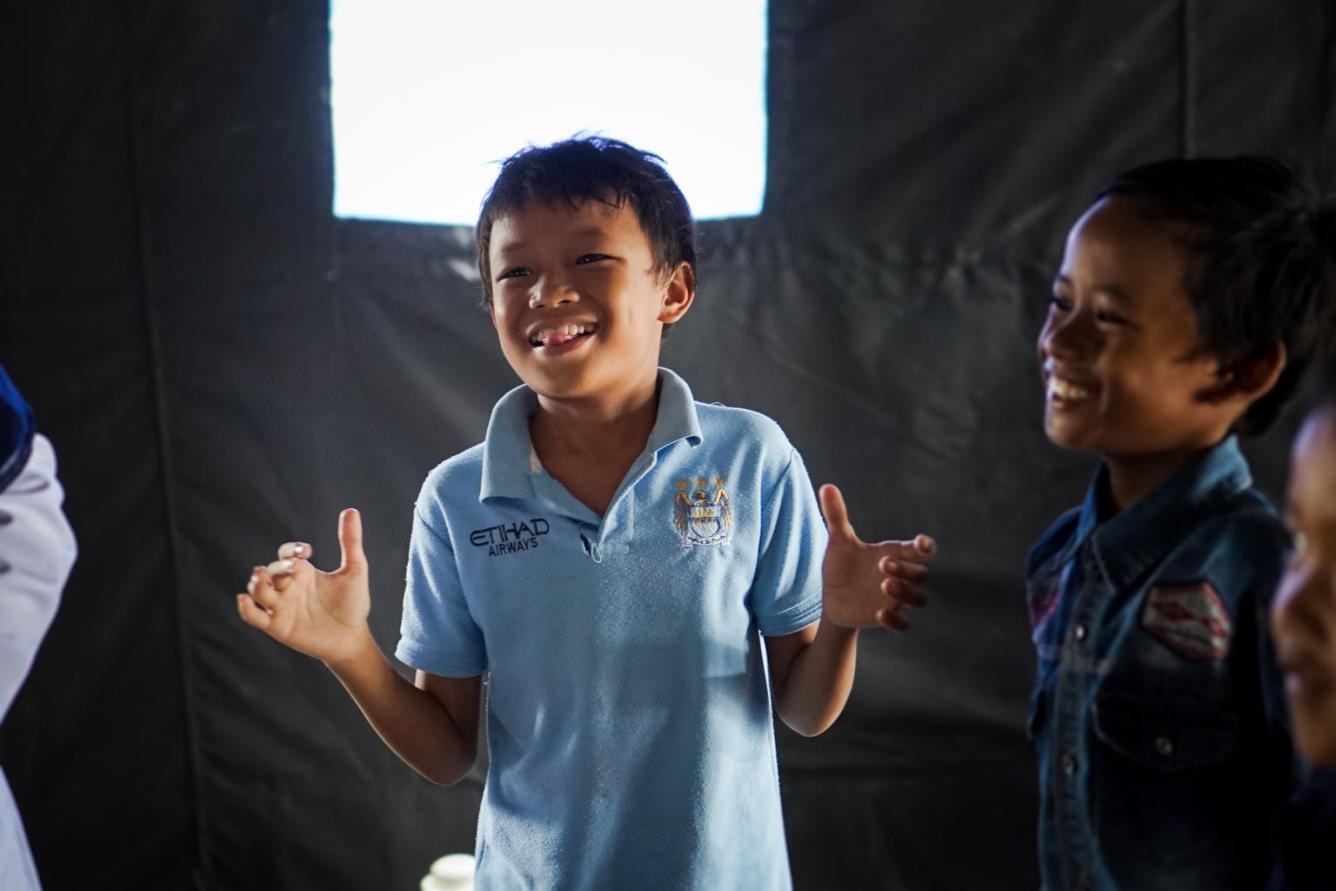 During Aril's time at the Temporary Learning Space, some of the activities he has participated in include story-telling, drawing and coloring and other recreational activities supported by the Government, UNICEF and partners.
"My school is now damaged, I can't go to school anymore. There is a friend of mine who can't walk anymore," said Aril, his face pensive as he talks about the condition of his school and the friends whom he rarely sees anymore.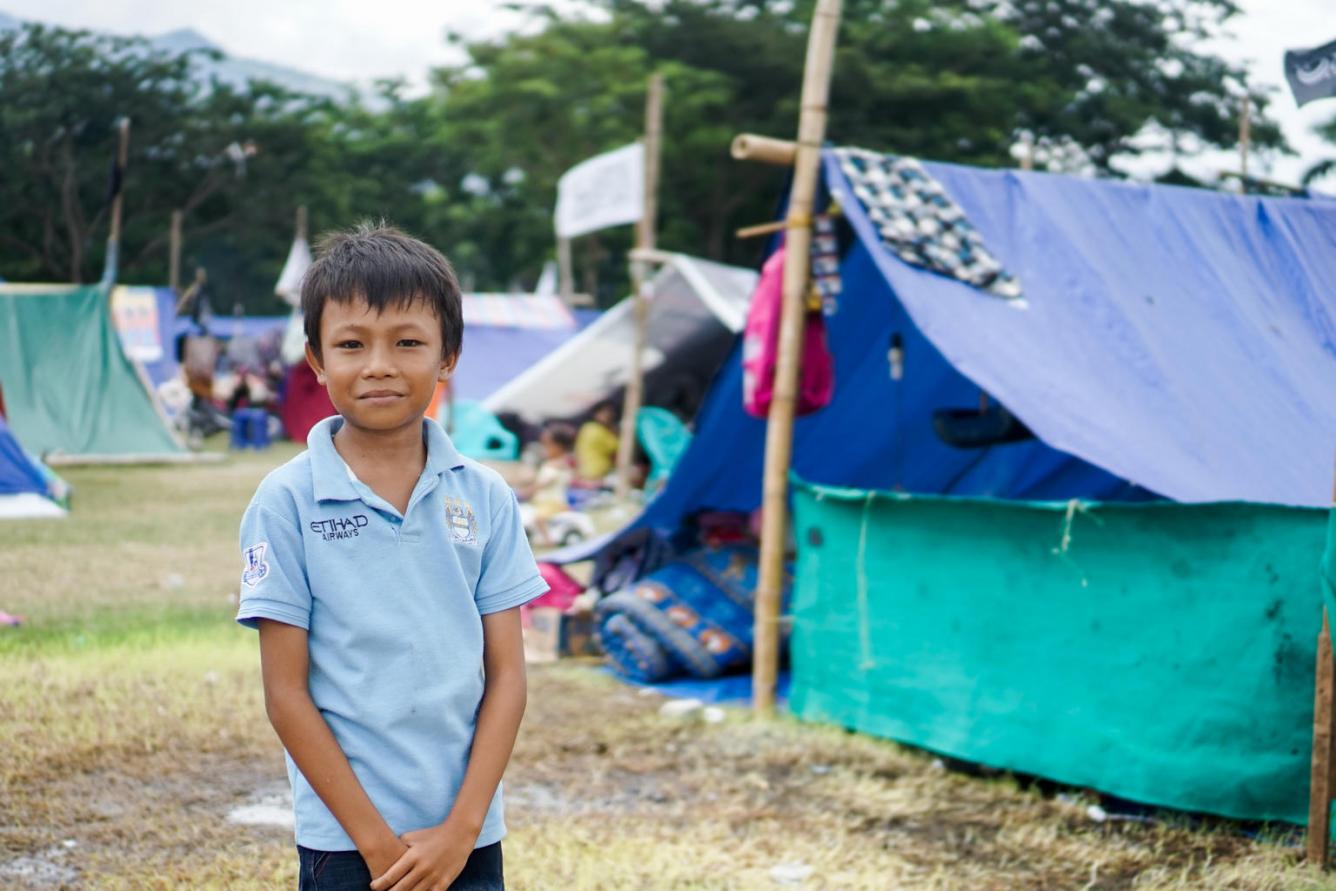 Aril is one of thousands of children who can no longer study in a proper school building. But he remains enthusiastic to learn during activities at the UNICEF Temporary Learning Space.
After a day of activities at the Temporary Learning Space, Aril helps his mother care for 4 younger siblings. He's greeted happily by his siblings when he returns to the tent that he and his family calls home for the moment.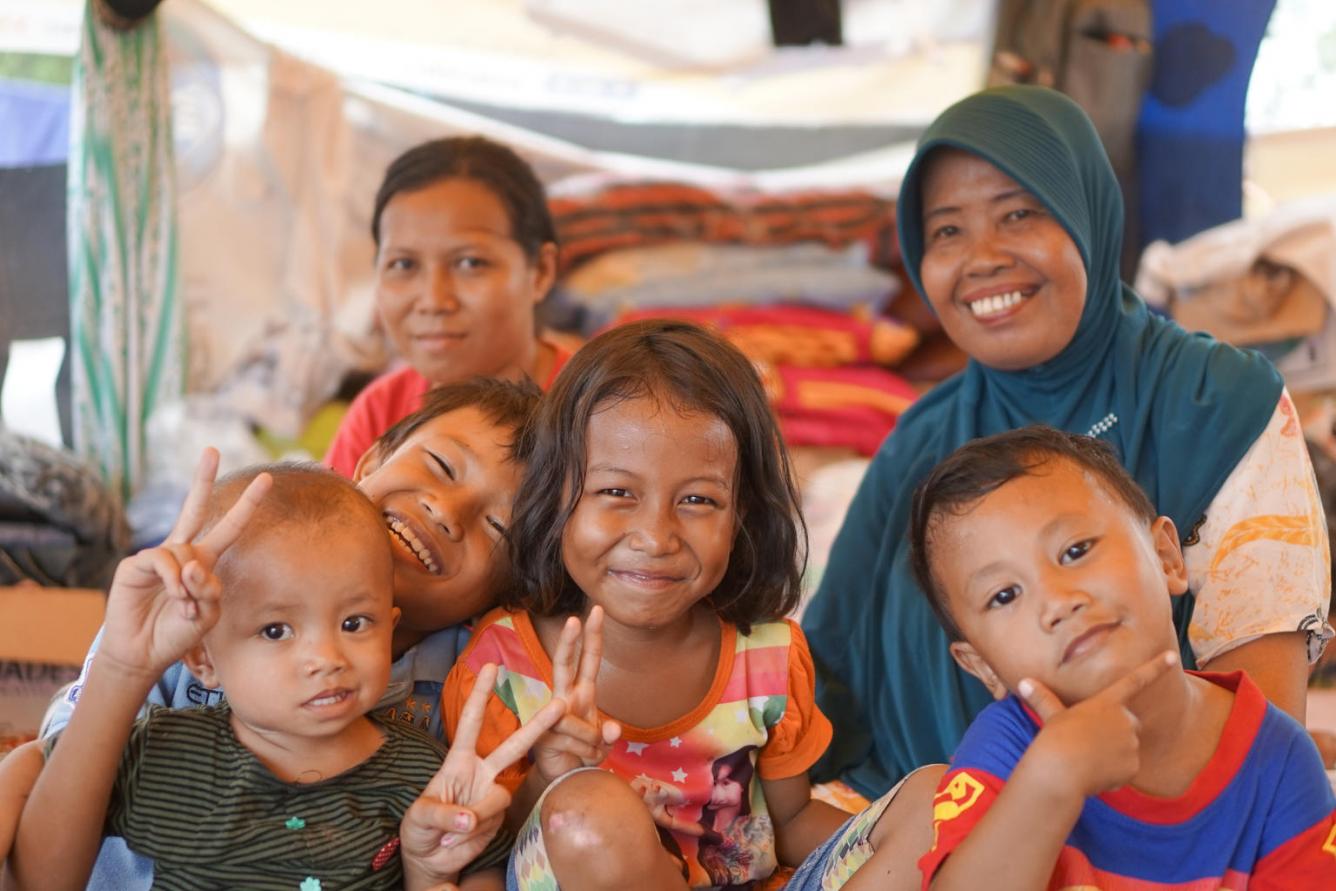 Child Friendly Spaces – Diah's Story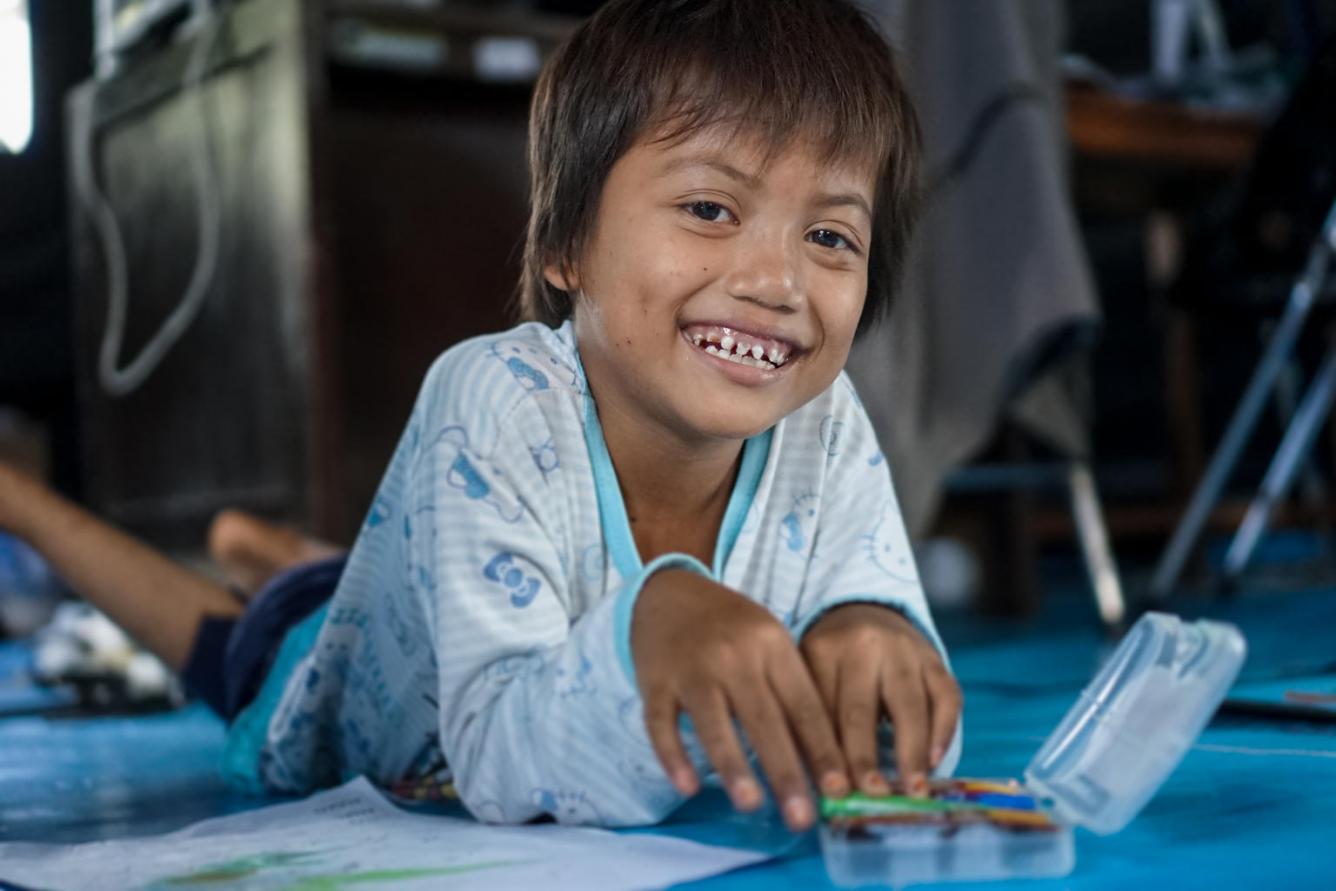 Diah's (age 7) smile reveals many things that she's unable to speak about. The loss and fear that Diah felt was experienced by many children after the disaster in Sulawesi. Diah lost her cousin when the tsunami struck. Until today, her cousin Rahmah (age 11) has not been found. According to Mrs. Arfa, Diah's mother, Rahmah was helping at a stall at the Palu City Pavilion when a wave two meters high hit the coastline of Palu City.
It's not easy for a child of Diah's age to understand loss, especially the death of a playmate who had always spent time with Diah at home. "She would wait every day for Rahmah to return, so that they could play," said Mrs. Arfa.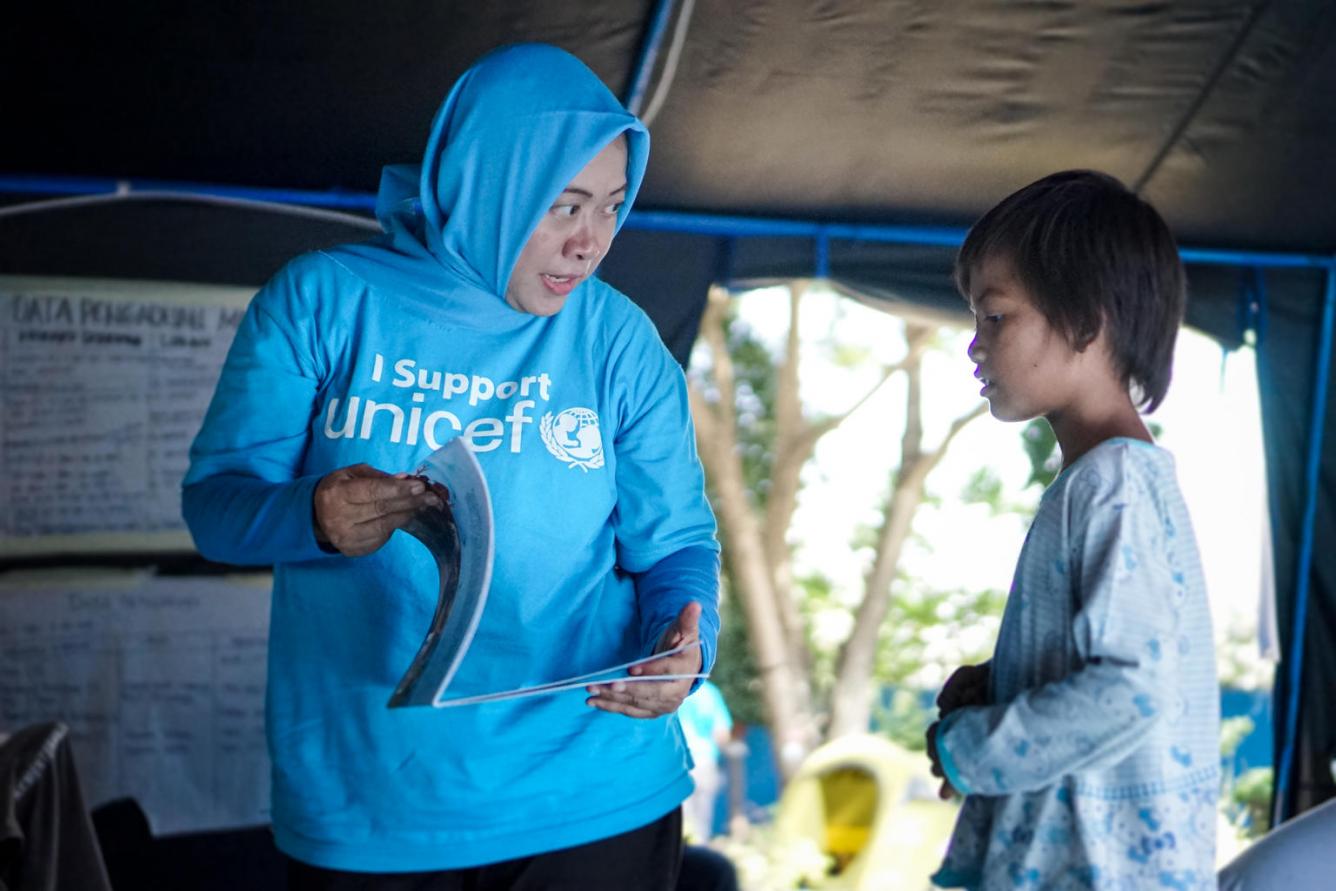 After her traumatic experience, Diah played and received psychosocial support at the Child Protection Space which was established and managed by UNICEF together with the Ministry of Social Affairs. The social workers, who were trained and supported by UNICEF and the Ministry of Social Affairs, accompanied the children to play, sing and draw every morning and evening. Several social workers have also been deployed to four other Child Protection Spaces in the Petobo Area, Balaroa, at the Home of the Deputy Governor and the Social Services Unit.
Diah aspires to be a Hafiz, someone who has memorized the Qur'an. "Whenever I'm at the Child Protection Space, I love to draw turtles," said Diah. Her mother hopes that they will return home soon and Diah will be able to attend school again.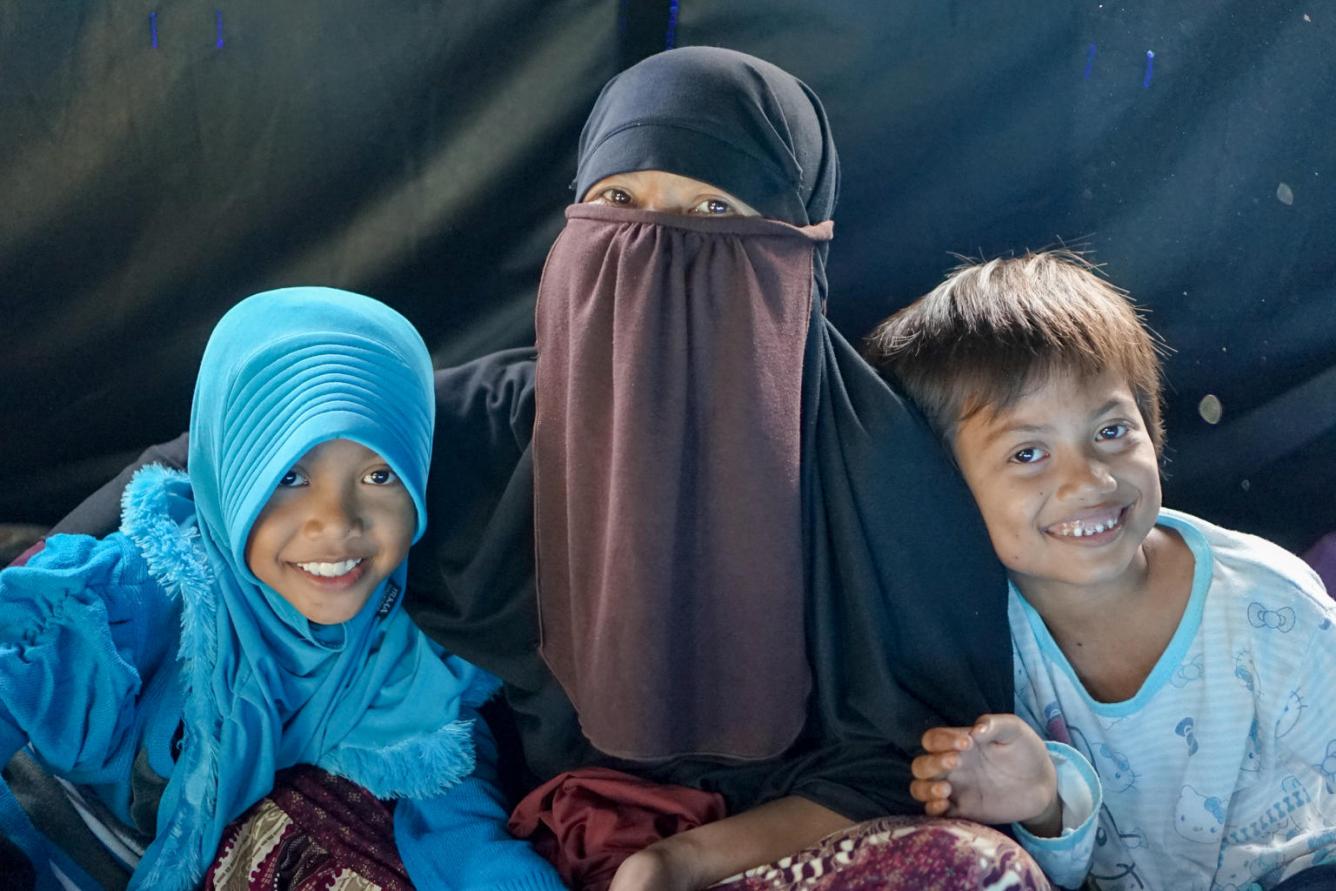 As Diah and her community face the changes ahead, UNICEF will continue to work in Sulawesi as long as children remain in vulnerable conditions and need protection.
Help children like Arfil and Diah by providing them with school supplies from UNICEF Canada Survival Gifts.