In Malawi, bringing relief where homes and crops have been washed away
---
Guest blog by Rebecca Phwitiko, UNICEF Malawi
The timing could hardly have been worse. Just a few weeks before Malawi's staple maize crop was due to be harvested, heavy rains swept through the southern part of the country, taking with them the yet-to-be-collected grain, thousands of houses and cutting off access to some areas; dozens were killed.
"I came here with a bucket, two plates and the clothes I am wearing," says Eneless Bernard, a mother of five. Eneless didn't have much before the floods hit on the weekend of 9-10 March. Now, the few things she did possess are gone.
Her story is a familiar one for the almost 95,000 families, including an estimated 460,000 children, who lacked basic supplies like food, water and access to toilets as of 19 March. Access to vulnerable communities has been limited by the flooding, but UNICEF has been working with partners to help children and their families live as comfortably as possible while they are in temporary shelter, including by supplying mobile latrines, providing disinfectant kits and distributing insecticide treated bed nets and recreational supplies for children.
"UNICEF's priority is to help children and families who have lost their homes and are living in evacuation centres or with other families in their communities," UNICEF Malawi Representative Johannes Wedenig says. "We had emergency supplies pre-positioned in areas of Malawi that are regularly affected by natural disasters, which has allowed us to move quickly to meet people's immediate needs."
Your donation helps us be there first when an emergency happens.
Brutal rain, brutal sun
It's early afternoon in this southern district of Chikwawa, where the heat is as brutal as the rain that has forced Eneless and thousands of others out of flooded villages. Some of the women are gathered together chatting, occasionally getting up to tend to nearby pots of beans lined up and cooking on 20 or so small fires outside a classroom at Chagambatuka primary school.  The school, which has become a makeshift camp for displaced villagers, has been their home for about a week.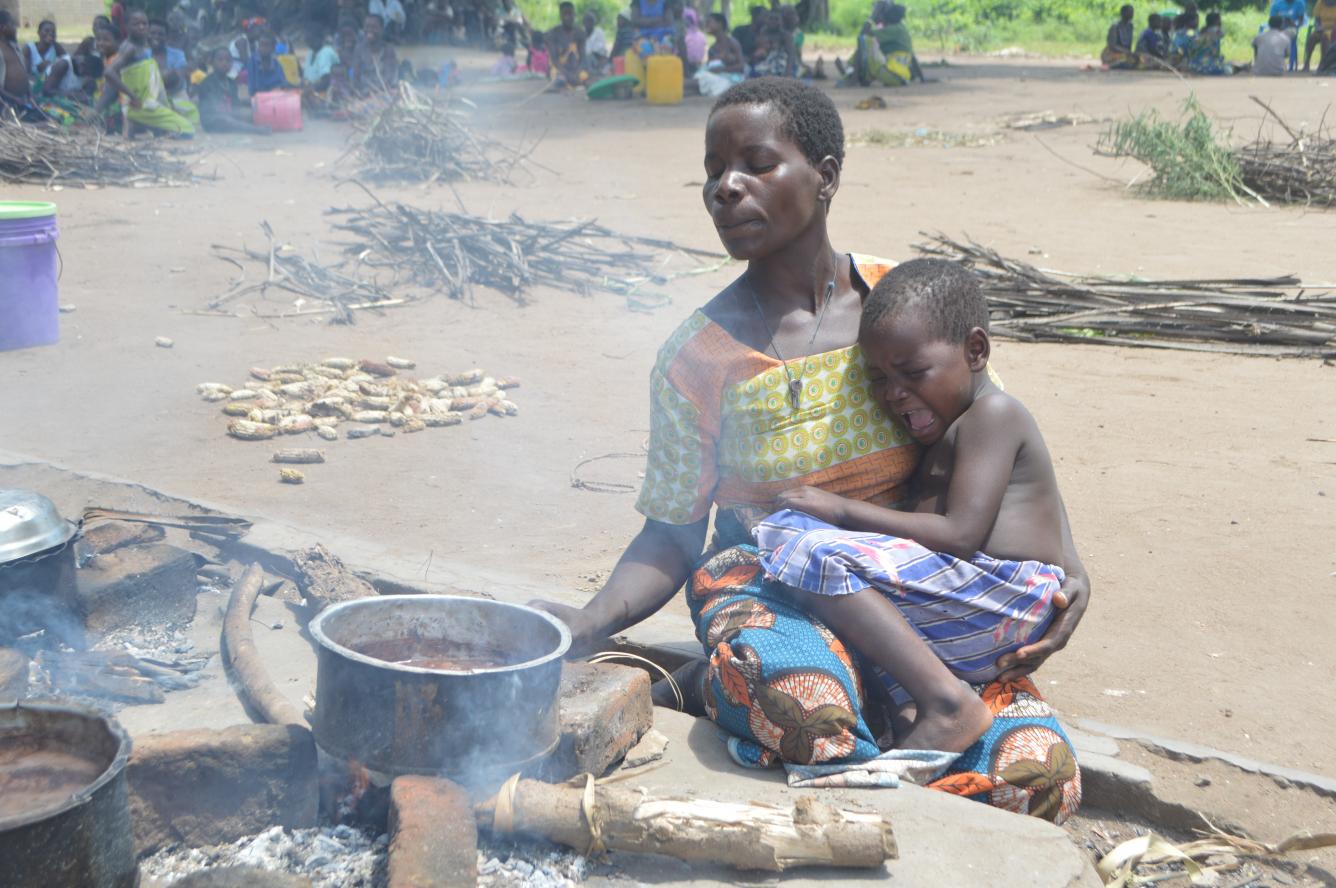 The number of people staying there has fluctuated, but the chairperson, elected by the villagers, estimates there are around 2,100 people currently in the camp. A few families have moved out to stay with relatives. In the afternoon, most of the men head off to try to find work, while the older men stay with the women and children. Some families are trying to rebuild their destroyed houses in areas where the water has receded.
The school usually has 14 latrines to cater for its 756 students, who now have to share their facilities with the displaced villagers staying there.
"We take turns cleaning the toilets, but there are too many of us using them," Eneless says. "Yesterday some people from the district hospital came to clean the toilets with chlorine. I hope they come again."
Chlorine, portable latrines, soap and buckets are just some of the critical emergency supplies that UNICEF is bringing to camps and communities to assist those displaced by flooding that has affected not just Malawi, but neighbouring Mozambique, where initial government figures estimated some 600,000 people were affected, of which 260,000 were children.
Since early March, flooding caused by the Tropical Cyclone Idai weather system has affected more than one million people and had caused at least 145 deaths as of 17 March.
A roof over their heads – and little else
In Nsanje, another district at the southern tip of Malawi, the stories of are similar. Displaced families are camping in schools, churches and any other buildings that are open to the public – and still standing. Some 50 kilometres from the district centre, about 4,700 people are seeking shelter in a large market shed, with just a roof for to protect them from the elements, six latrines, and no water on location.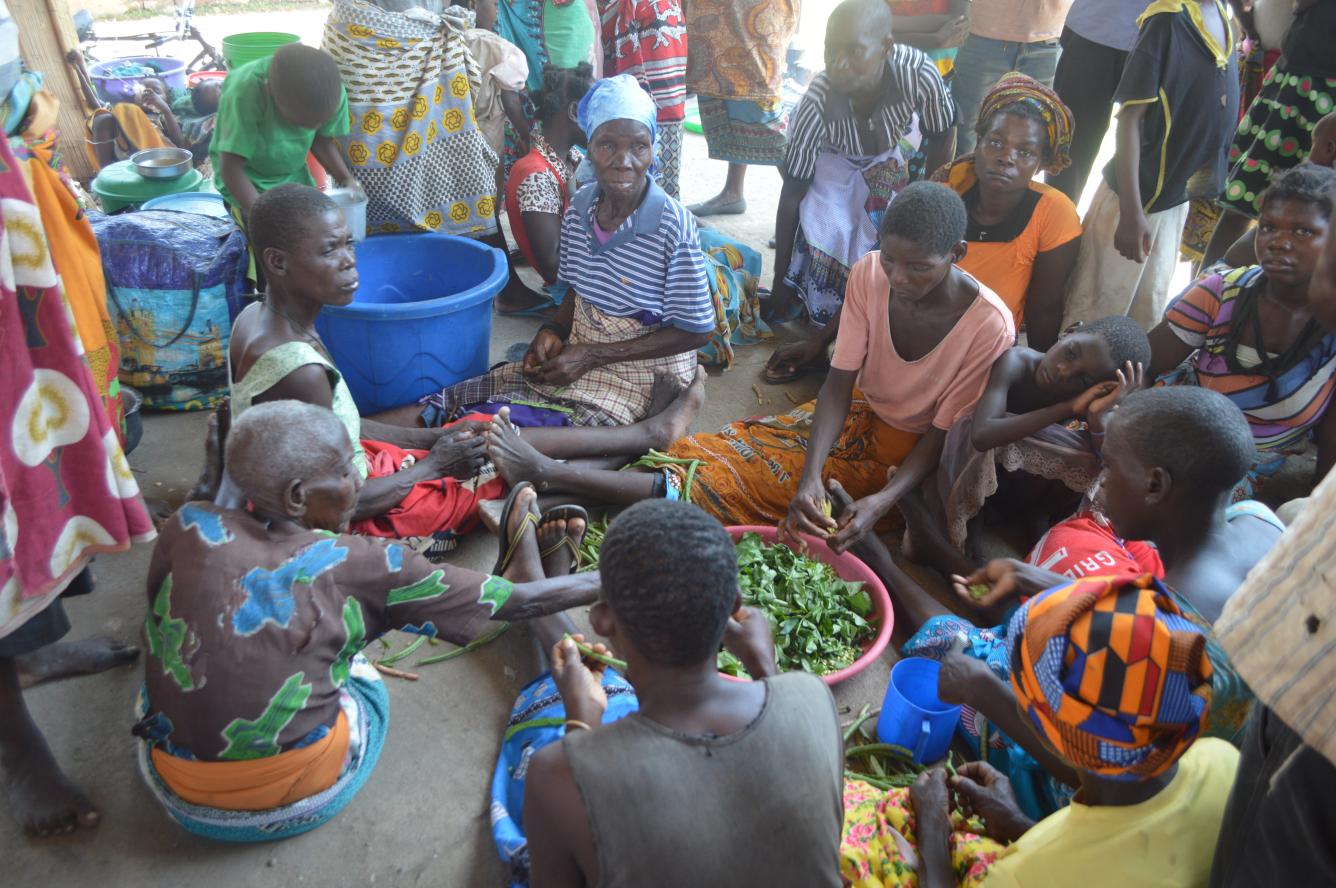 Bangula Admarc camp manager Isaac Falakeza says they have no water at the camp and had no latrines for the first few days. By the fourth day, they had six latrines, but this was nowhere near sufficient to meet the needs of the around 4,700 people staying there.
"I was happy to be rescued and brought here after our house collapsed in the middle of the night," says 14-year-old Funny. "We waited hours in our wet clothes for help to arrive. But now I want to go home." She points to the place she sleeps. She says it's crowded and that there are too many mosquitos.
The reality for Funny and many others, though, is that she is unlikely to be able to return home anytime soon.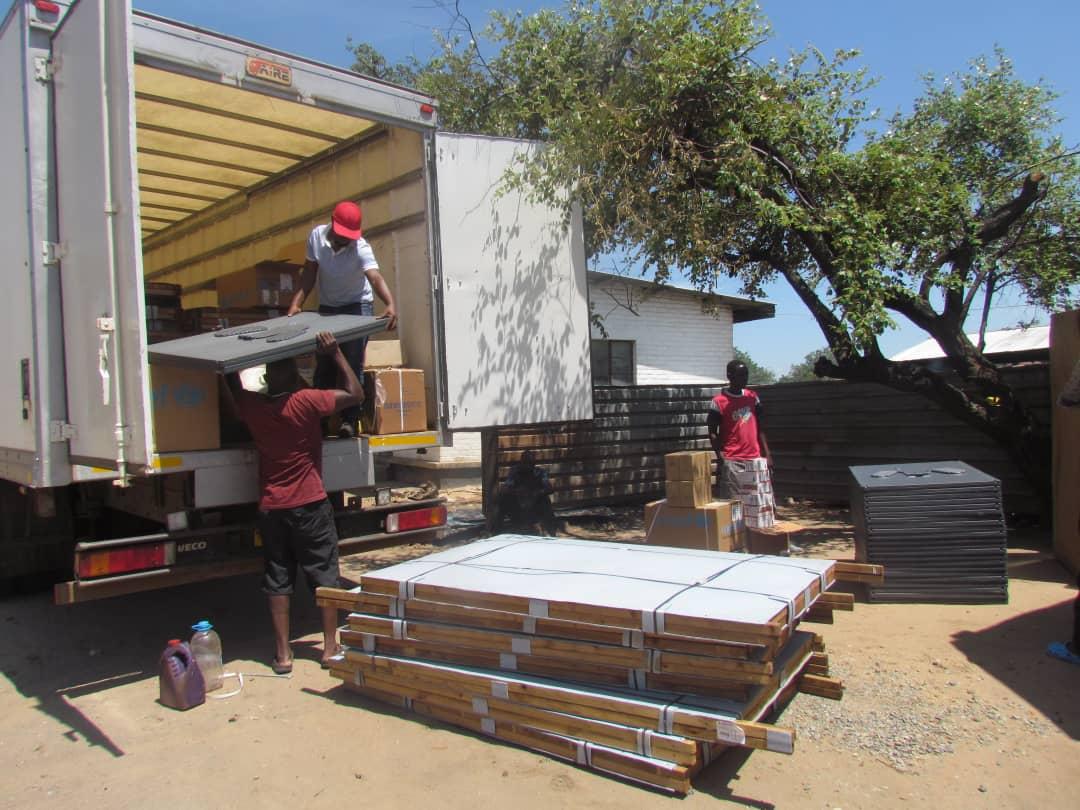 Around 2,000 children are staying at Bangula Admarc camp, which is conveniently located near a primary school. Given additional resources, the school can absorb some of the children, but most displaced children have yet to return to school. UNICEF has trained and deployed volunteer teachers,and is dispatching tents to be used as temporary classrooms, as well as school kits which include chalkboards, notebooks, pen and pencils.
For many in the region, the worst of the rains and floods is over, for now, at least. But children like Funny face weeks or even months of further disruption to their lives and education. With support from UNICEF and others, hopefully they will be able to get back to normal as soon as possible.
UNICEF has the capability to deliver lifesaving supplies to the most vulnerable children almost anywhere in the world within 72 hours - because of donors like you.