By Louis Vigneault-Dubois, Chief of Communication, ESARO O/P Johannesburg, South Africa
Kaya, Burkina Faso, 25 June 2022 – "When I help save the life of a child, my heart is filled with joy and we sing, 'C'est la joie, oh, oh!'," says Aminata Zabré, who oversees nutrition at the Health and Social Centre in Sector 6 in Kaya, Burkina Faso.
For the past 10 years, Aminata has screened and treated thousands of malnourished children, and she has saved countless children's lives. Her love for children makes her a hero in her community.
"I love children and I dedicate a lot of my time and energy to do my work and to make sure no child that comes to me is left unattended, even if it means I have less time for my own family," says Aminata.
Due to insecurity during the past years, nearly 2 million people are internally displaced in Burkina Faso. Aminata has seen the number of acute malnourished children coming to her rise sharply. In 2020, she treated 250 malnourished children during the whole year. This year, the number has exploded. For the first quarter of 2022 alone, she has treated 637 malnourished children.
Aminata and her team use a ready-to-use therapeutic food called 'Plumpy'Nut' to treat the children. It comes in small sachets that cost about US$0.35 each. Malnourished children must take two sachets per day until they gain enough weight to overcome malnutrition. UNICEF is providing 80 per cent of the Plumpy'Nut needed to treat acutely malnourished children in the country.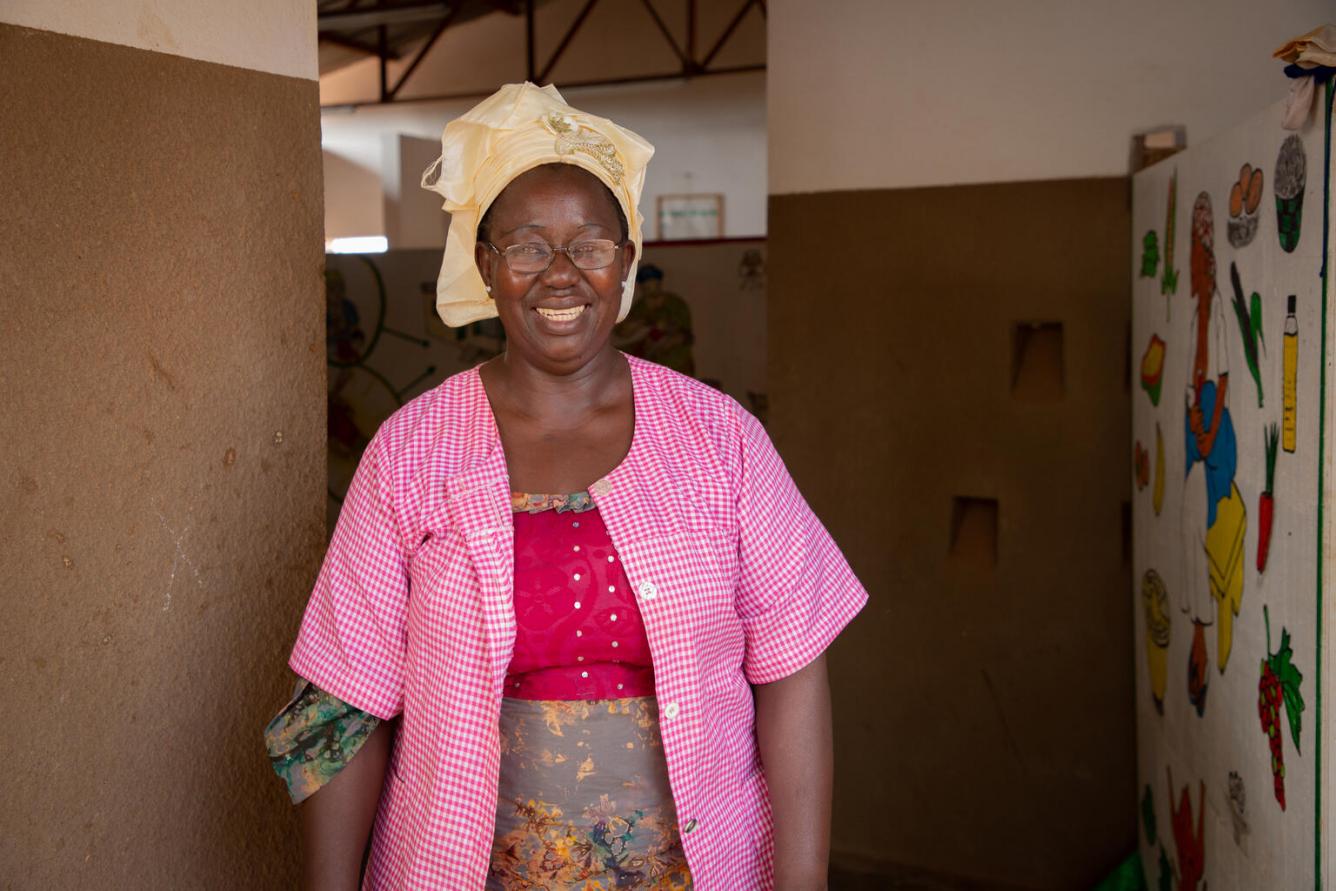 Amadou Tall is the Supply and Logistics Manager for UNICEF in Burkina Faso. He explains that the price of Plumpy'Nut has increased by 16 percent in the past three months due to soaring costs of the raw products used to make Plumpy'Nut and to fortify it. Extra charges for transport and logistics are also responsible for the increase in price.
UNICEF has secured enough supplies to cover the needs for all children in Burkina Faso until September 2022. Beyond that, UNICEF will need additional resources to meet the growing demand and increasing prices.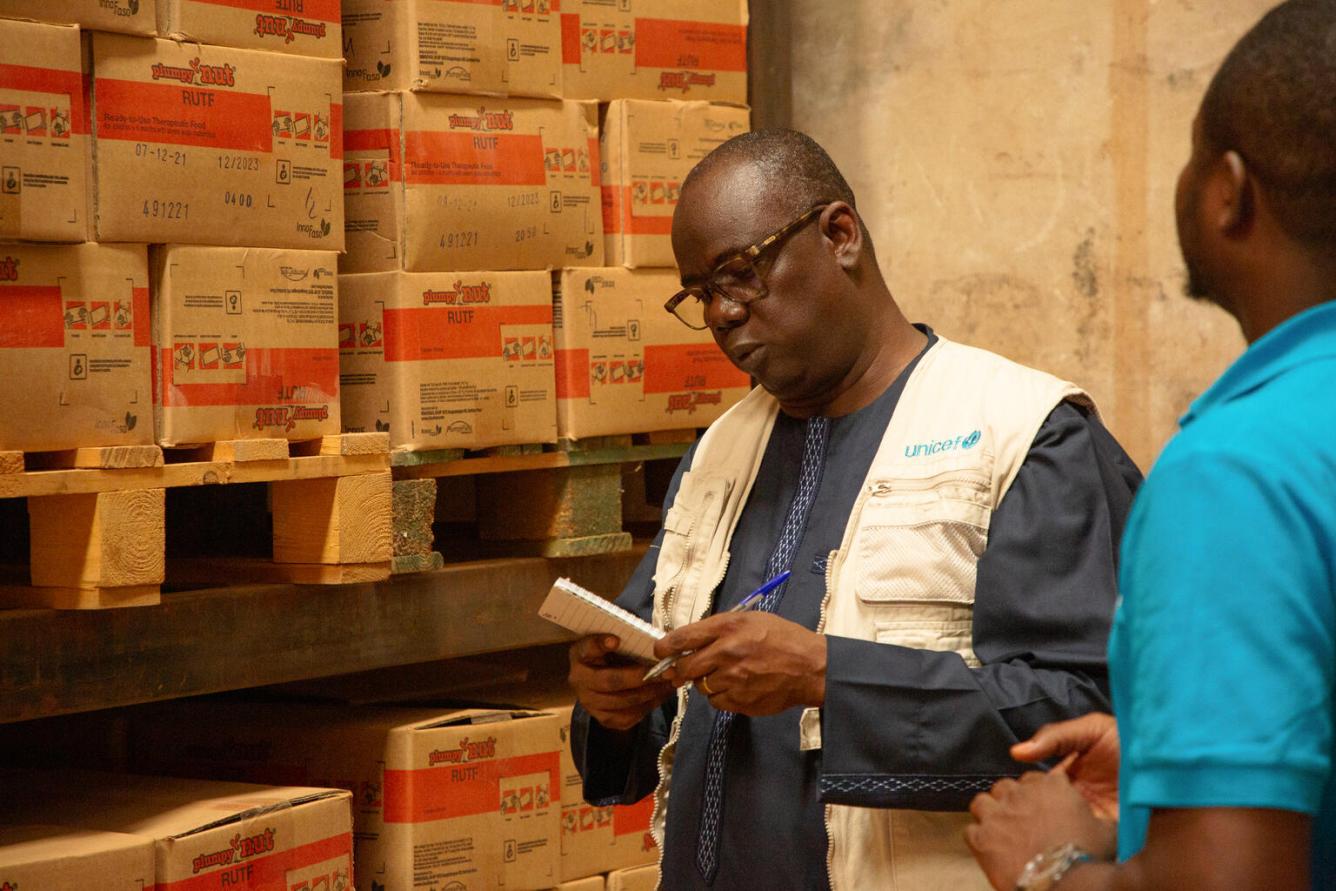 Habibou is a young mother of two in Burkina Faso. She was forced to leave her village due to insecurity and is internally displaced in Kaya. She left behind the plot of land where she used to grow food. During a community outreach by local health workers, she was sent with her youngest child, Abdul Razak, who is 6 months old, to see Aminata and her team at the health centre.
"When Abdul Razak was born, I was sick and couldn't feed my child," explains Habibou. "When I got better, I was able to start breastfeeding him, but I didn't have enough milk for him."
Aminata weighed and measured Abdul Razak and she measured the circumference of his upper arm. The diagnosis was unquestionable: the young boy was severely acutely malnourished. If nothing was done, his health condition could have quickly deteriorated and he would have been at risk of dying.
Luckily, after Aminata completed the examination, she gave the mother 15 sachets of Plumpy'Nut to take home and feed her child for the next week. After that, Habibou was asked to return to the health centre for a follow-up visit, and to receive Plumpy'Nut for the following week. Abdul Razak's treatment could take three to four months until the boy gains enough weight to come out of malnutrition and his growth is stabilized. Until then, he will be followed up by Aminata and her team weekly.
"I'm relieved that I can now feed my child," says Habibou. "I was unable to cook food to feed him. Now with the sachets, I can give it to him when he's hungry, and he stops crying. They also told me to wash my hands regularly to avoid getting sick. I hope that Abdul Razak will grow quickly and stay healthy."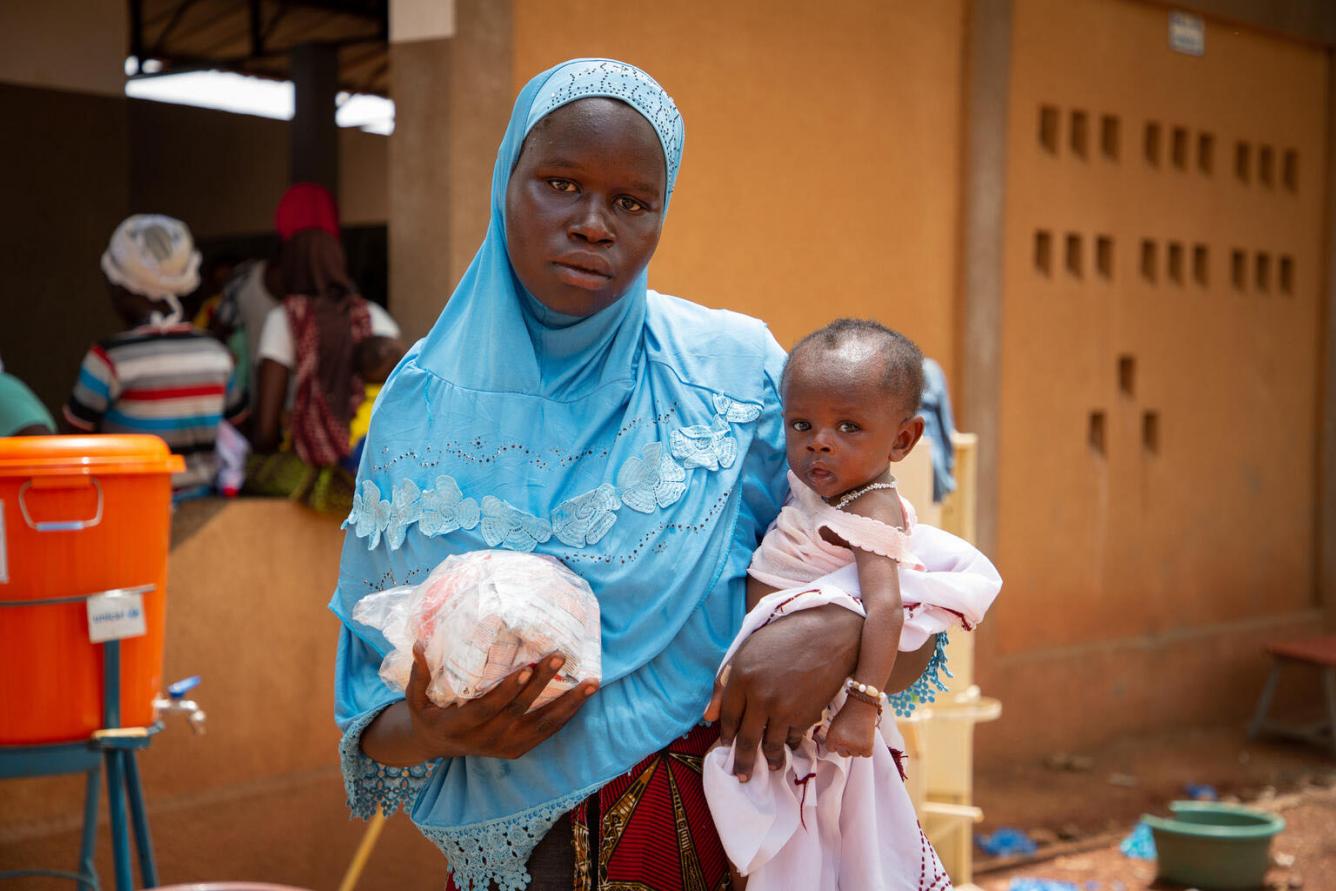 UNICEF is working with partners and plan to treat approximately 700,000 acutely malnourished children such as Abdul Razak this year in Burkina Faso. The number is seven times higher than the number of children treated in 2021. Supply of ready-to-eat therapeutic food has been uninterrupted in the past years, but with the growing number of children and rising prices of therapeutic food, UNICEF needs additional resources to make sure no malnourished child is left behind. Every child who is severely malnourished must receive therapeutic treatment to survive and recover. It's a matter of life or death for these children.