Help us save more children: donate 129 polio vaccines through UNICEF's Survival Gifts and reach 43 kids in need.
UNICEF believes no child should die of a preventable disease. That's why we provide vaccines for 45% of the world's children and take on the task of transporting the vaccines safely to their destinations.
Together with our partners, we support vaccination programmes in over 95 countries. It's a huge job that's only possible through the sheer determination of thousands of volunteers and health professionals.
These 14 photos show the incredible lengths they'll go to keep children safe from disease by transporting vaccines to the most remote areas around the world.
Health workers climb mountains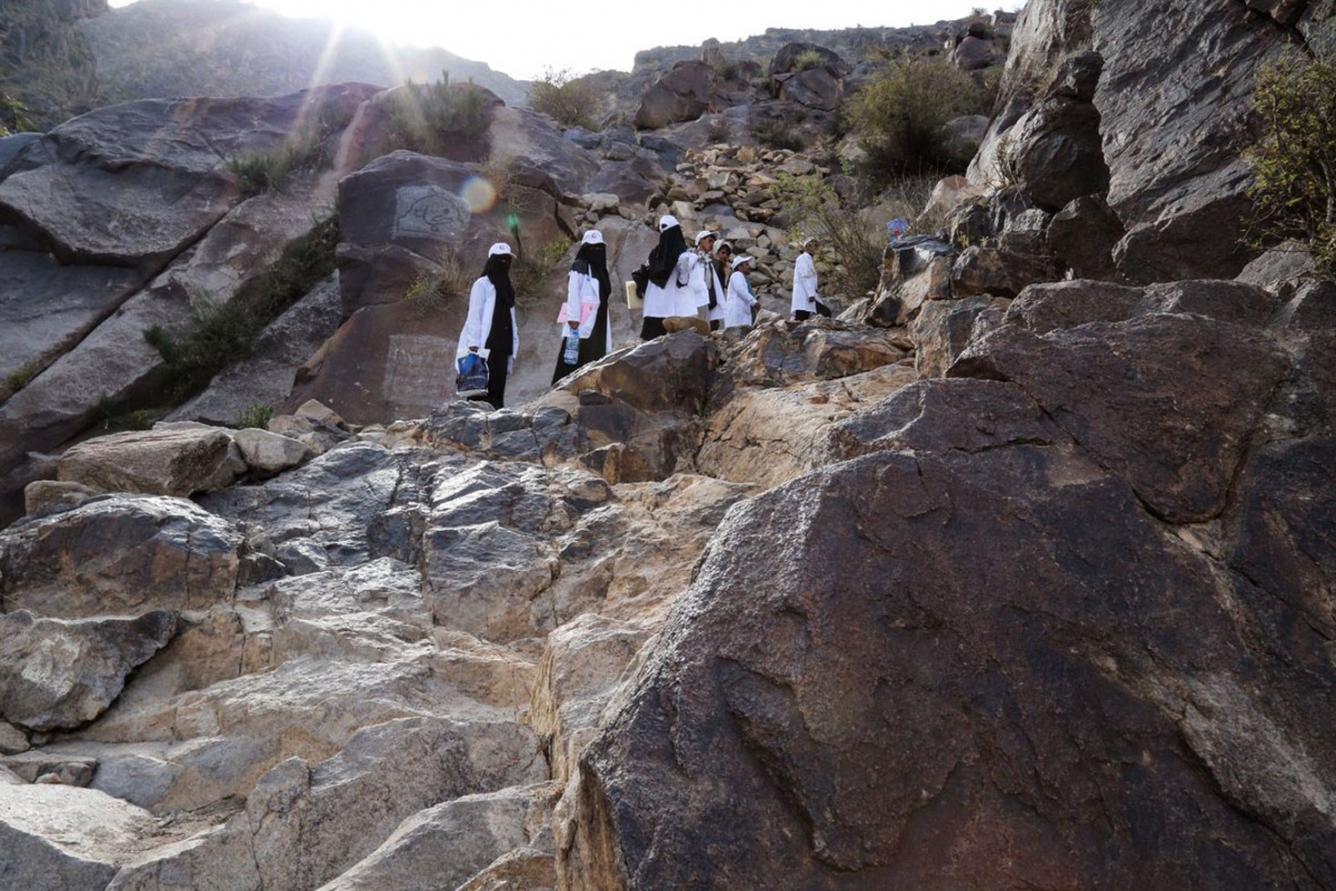 Two years of conflict have ravaged Yemen's health care system. These health workers taking part in a UNICEF vaccination campaign are determined to save children's lives - even through mountainous terrain, oppressive heat and heavy loads. © UNICEF/Yemen
War is the perfect environment for disease to spread. With many hospitals and clinics in Yemen bombed or abandoned, it's estimated one child dies every ten minutes from a preventable disease. UNICEF and our partners are responding at a massive scale. Nationwide door-to-door campaigns this year will vaccinate up to five million children against polio. Mobile health teams are reaching children wherever they are, including in places where other health services have been cut off by the fighting. Each vaccinator has incredible resolve in crossing battle lines, mountains and valleys to vaccinate children. More children die from preventable diseases in Yemen than in the violence, so we simply can't afford to stop.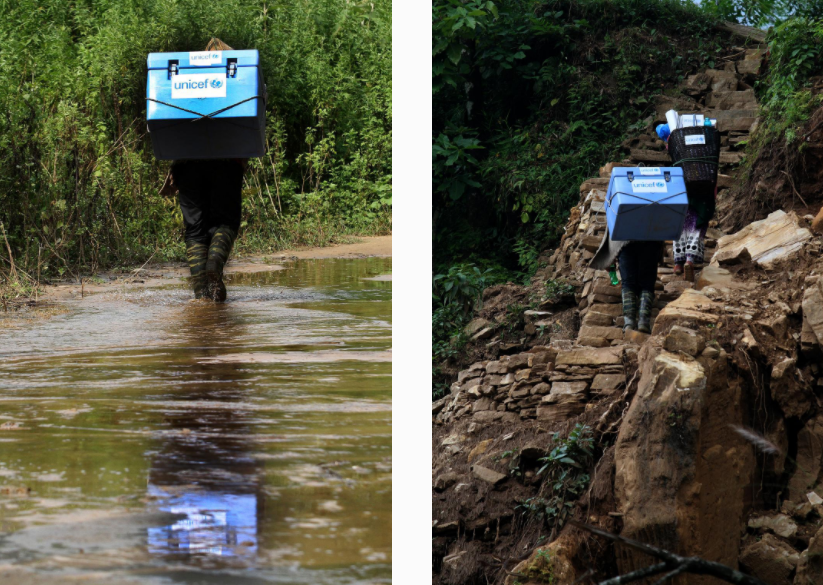 UNICEF's vaccines had to cross rough terrain for a measles, rubella and polio vaccination campaign in the Gorkha District of Nepal after the 2015 earthquakes. © UNICEF/UNI199133/UNI199145/Panday
Diseases can also spread with deadly speed in the aftermath of a natural disaster, when children struggle to find safe drinking water, toilets and soap. After the Nepal earthquakes in 2015, UNICEF supported a nationwide immunization campaign to protect 3.6 million children from the risk of a polio outbreak. That meant trekking through mountainous terrain to reach the children hardest hit at the epicentre of the quake.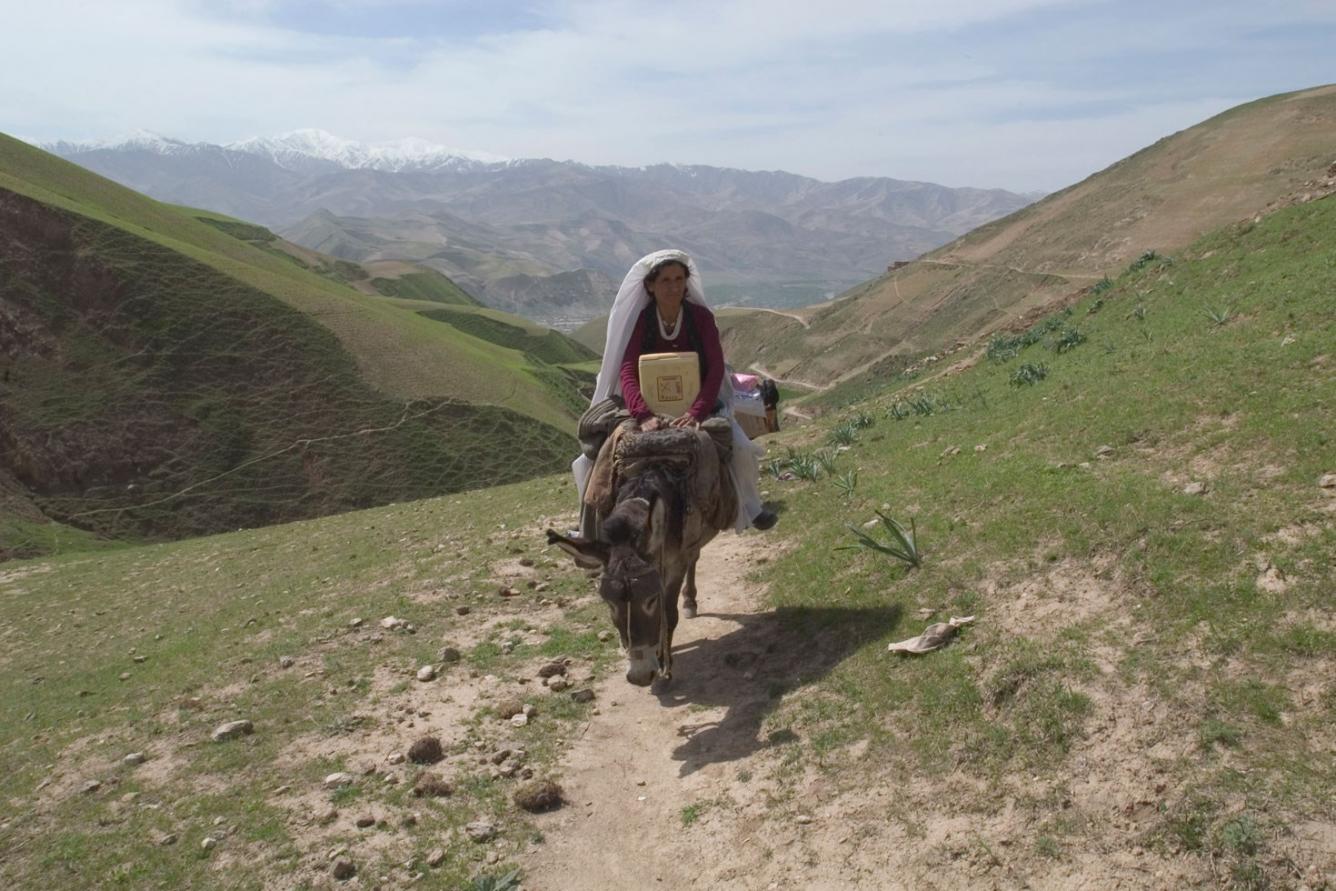 Najeeba has been working for years as a health worker in north-east Afghanistan. Community leaders like her make all the difference when myth and misinformation stop children being vaccinated. © UNICEF/UNI120787/Slezic
Najeeba works hard every day towards a vision: a world where all children, everywhere are protected against preventable diseases. Since 1980, Najeeba and thousands of other UNICEF-sponsored health workers have helped quadruple immunization rates for children worldwide, saving up to three million lives a year.
2.       They cross rivers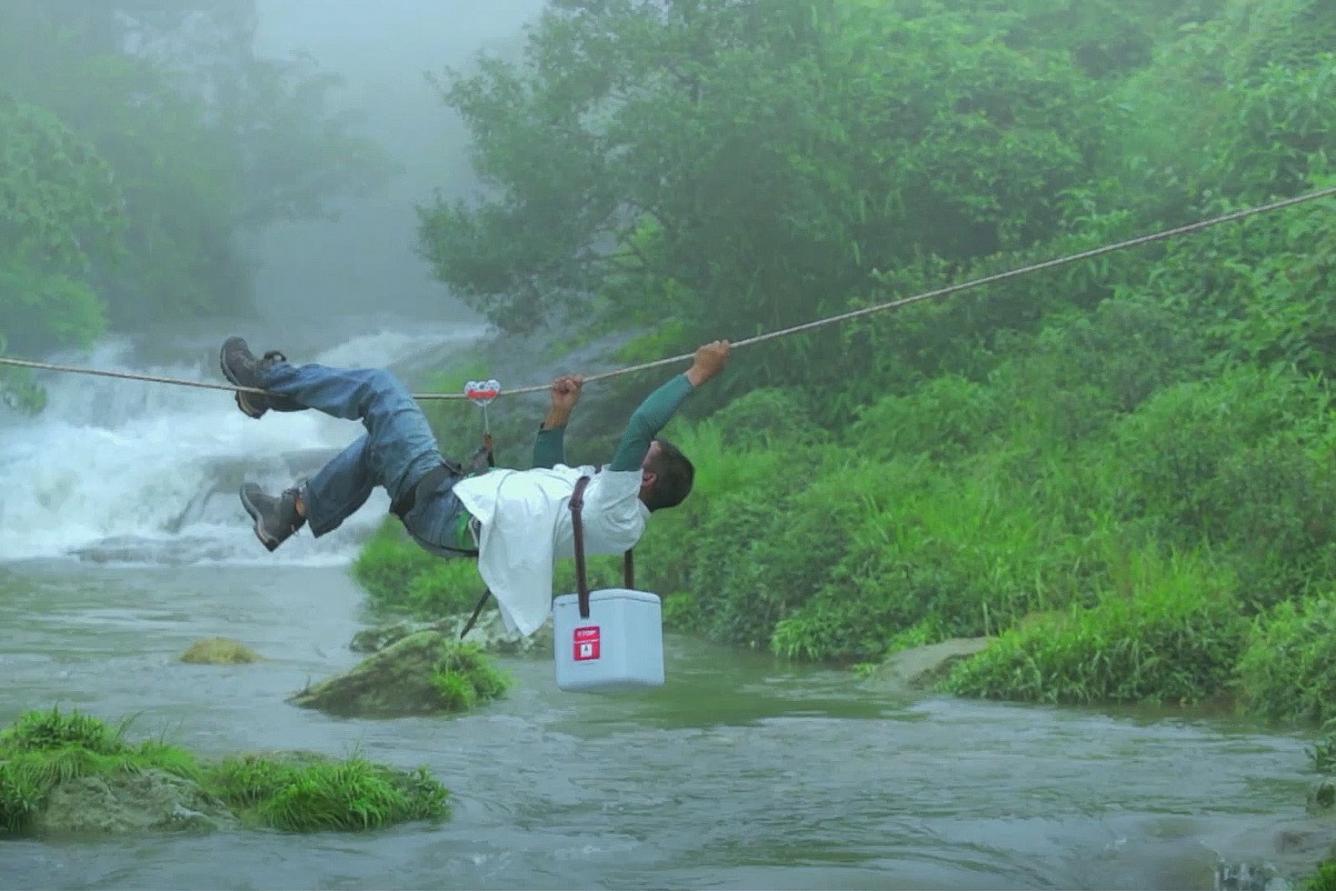 A vaccine carrier is carefully transported across a river in India. It's a delicate process - the vaccines need to be kept cold, even in tropical parts of the world. © UNICEF/UNI184260/Lucky8 LLC
UNICEF procured 2.5 billion vaccines in 2016. Their journeys start in our supply warehouses and end in every corner of the world. No matter where they are, children who are vaccinated have a better chance to survive, thrive and reach their potential. That's why UNICEF helps vaccines get to those hardest to reach - including the children on the other side of this river. The persistence of health workers in India has paid off - the country finally eradicated polio in 2014 and wiped out maternal neonatal tetanus in 2015.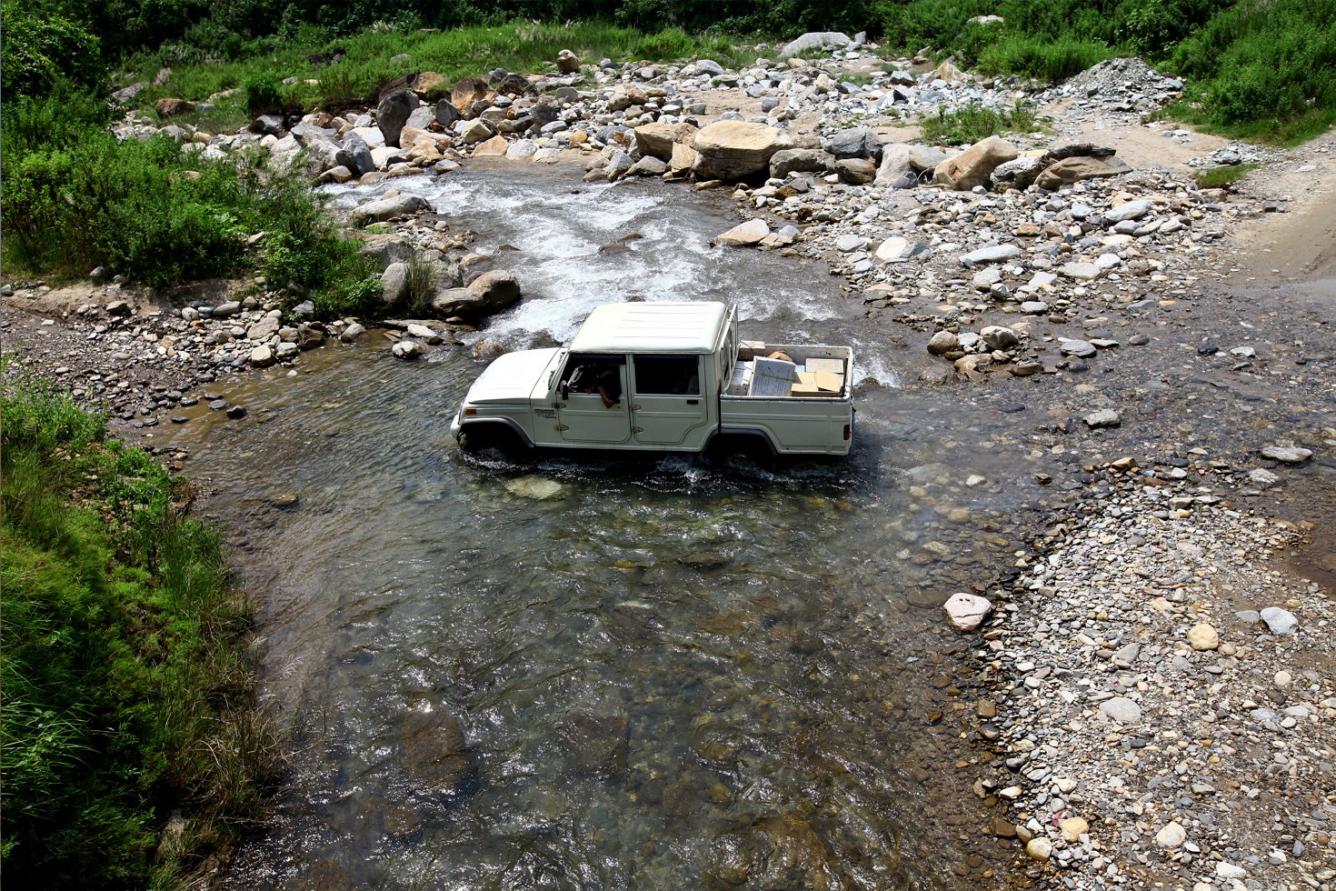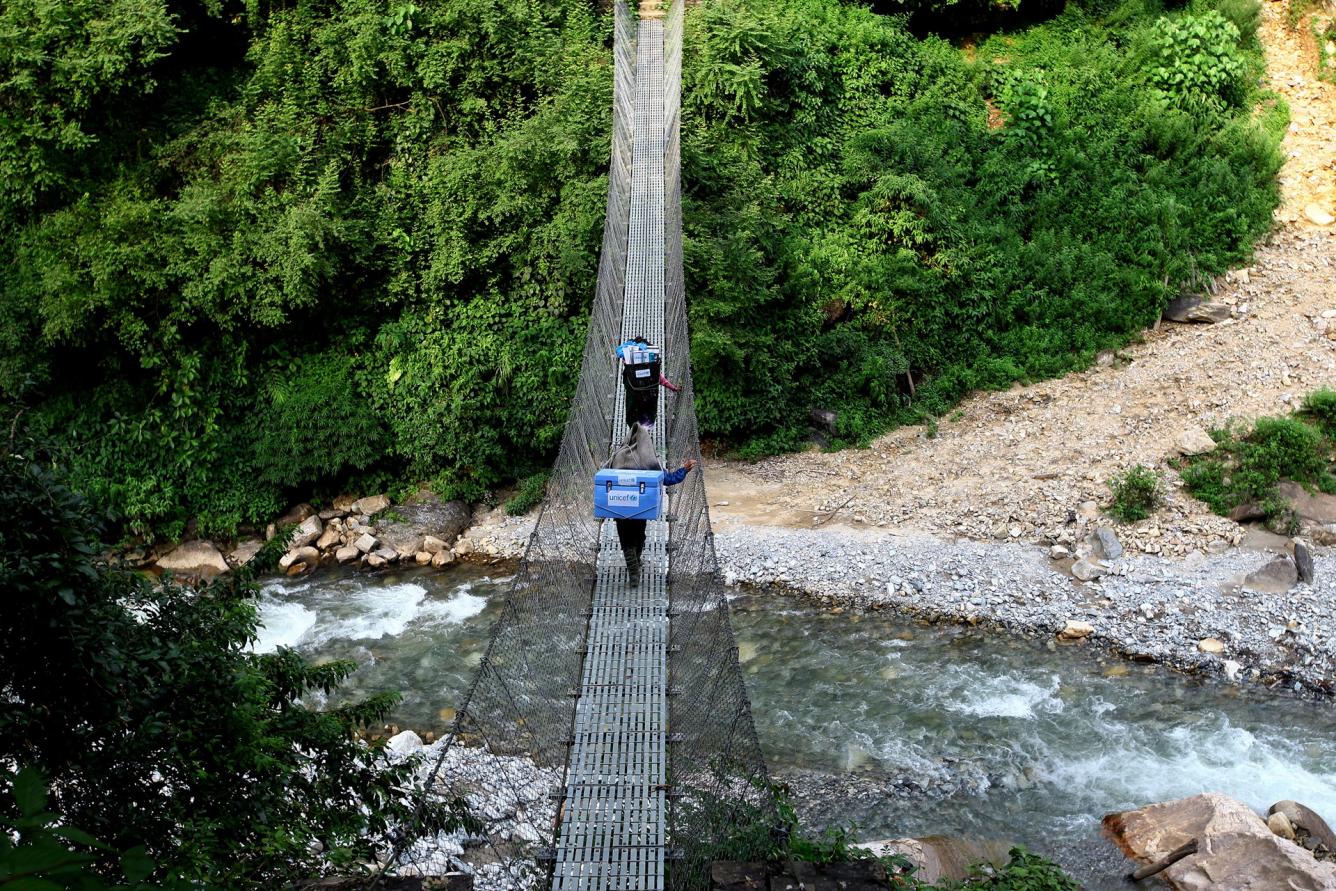 Nepal has some of the most difficult terrains to traverse for vaccine delivery. Near the epicentre of the 2015 earthquakes, health workers and porters climbed mountains and crossed rivers by car and on foot. © UNICEF/UNI199159/UNI199153/Panday
Getting vaccines to remote communities isn't enough. To stay effective, vaccines need to be kept cold in a special carrier. If something goes wrong, the long, arduous journey could go to waste. It's not an easy job but we can't give up. Despite progress, 16,000 children under five still die every day - usually because they don't get the health care and live-saving vaccines they need.
3. Vaccinators drive down long, lonely roads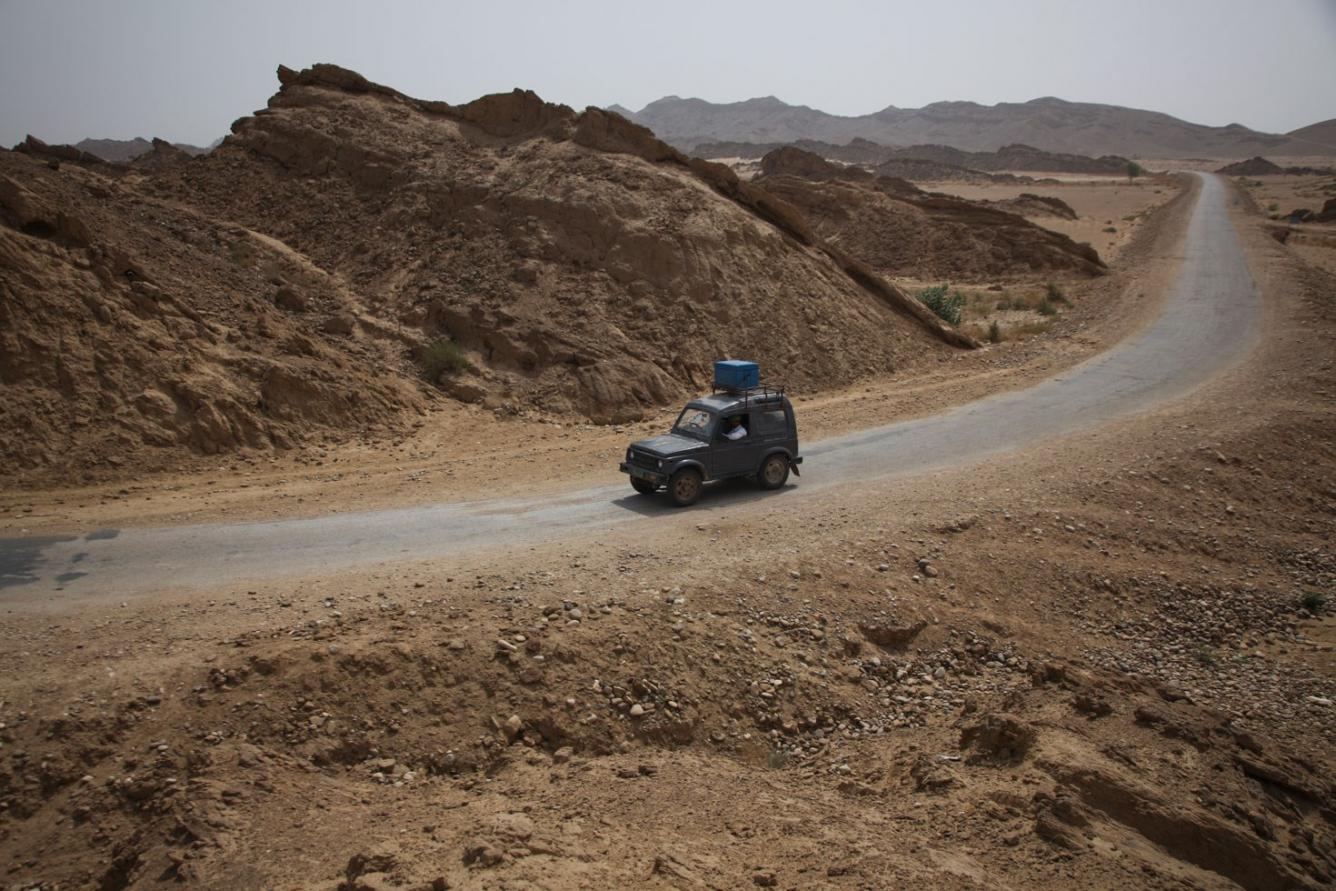 A box filled with polio vaccines sits on a jeep in regional Pakistan. Even in the stifling heat, the temperature-controlled carrier will keep the vaccines cold. © UNICEF/UN0510/Zaidi
Even when there's not an emergency, networks of UNICEF-sponsored health workers help vaccinate children who aren't being reached. Where poverty, disadvantage and distance break down access to health services, these volunteers and staff bridge the gap. Equipping locals to vaccinate children is a sustainable, long-term strategy that benefits and empowers communities.
4. They travel by boat..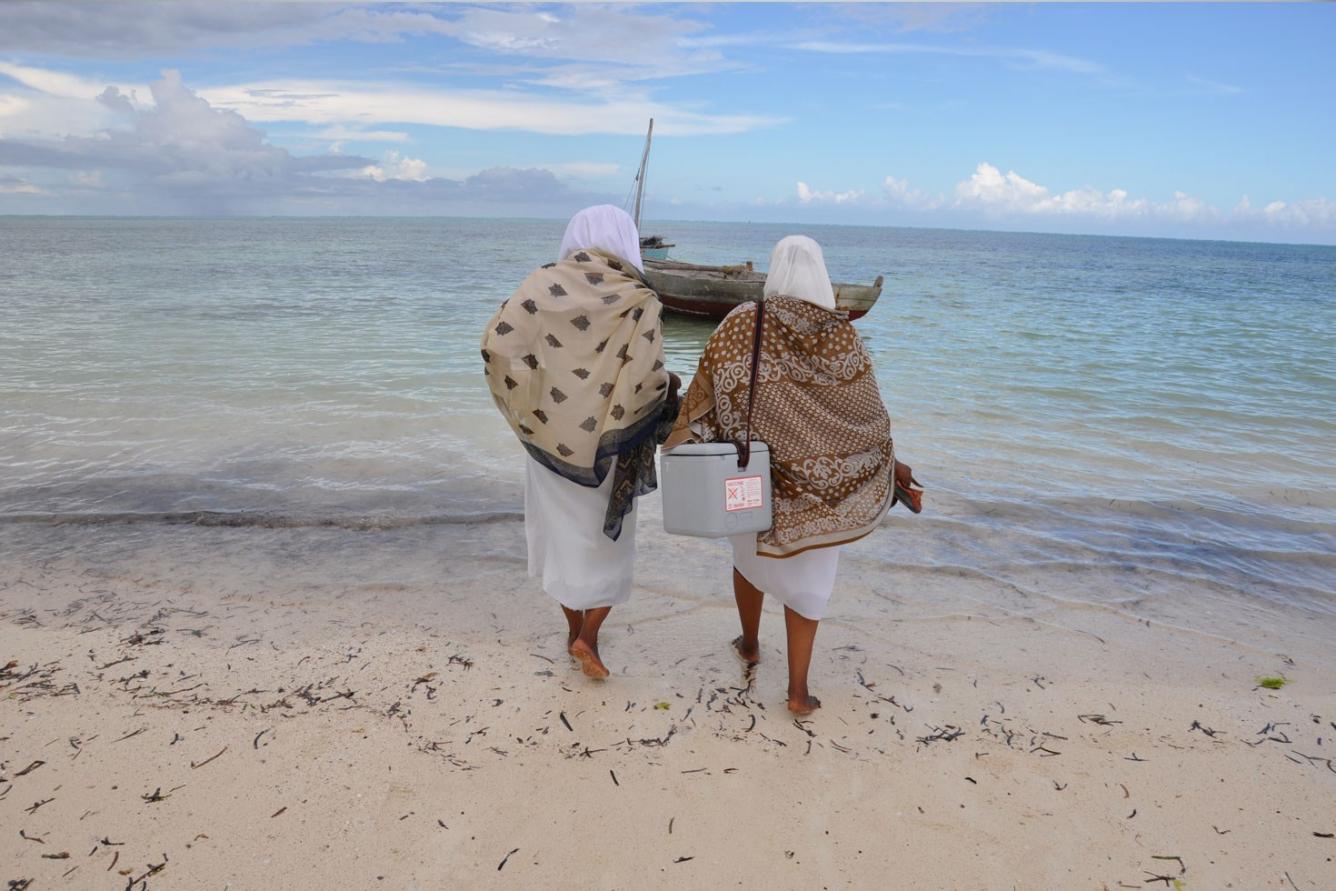 Health workers deliver vaccines to children on the island of Zanzibar. Thanks to the hard work of communities, organisations and governments, infant and childhood vaccinations save up to three million children's lives a year. Photo via Gavi on Flickr
Distance isn't the only barrier to getting children vaccinated. UNICEF works with community advocates to dispel myths and make sure families know the life-saving benefits of routine immunizations.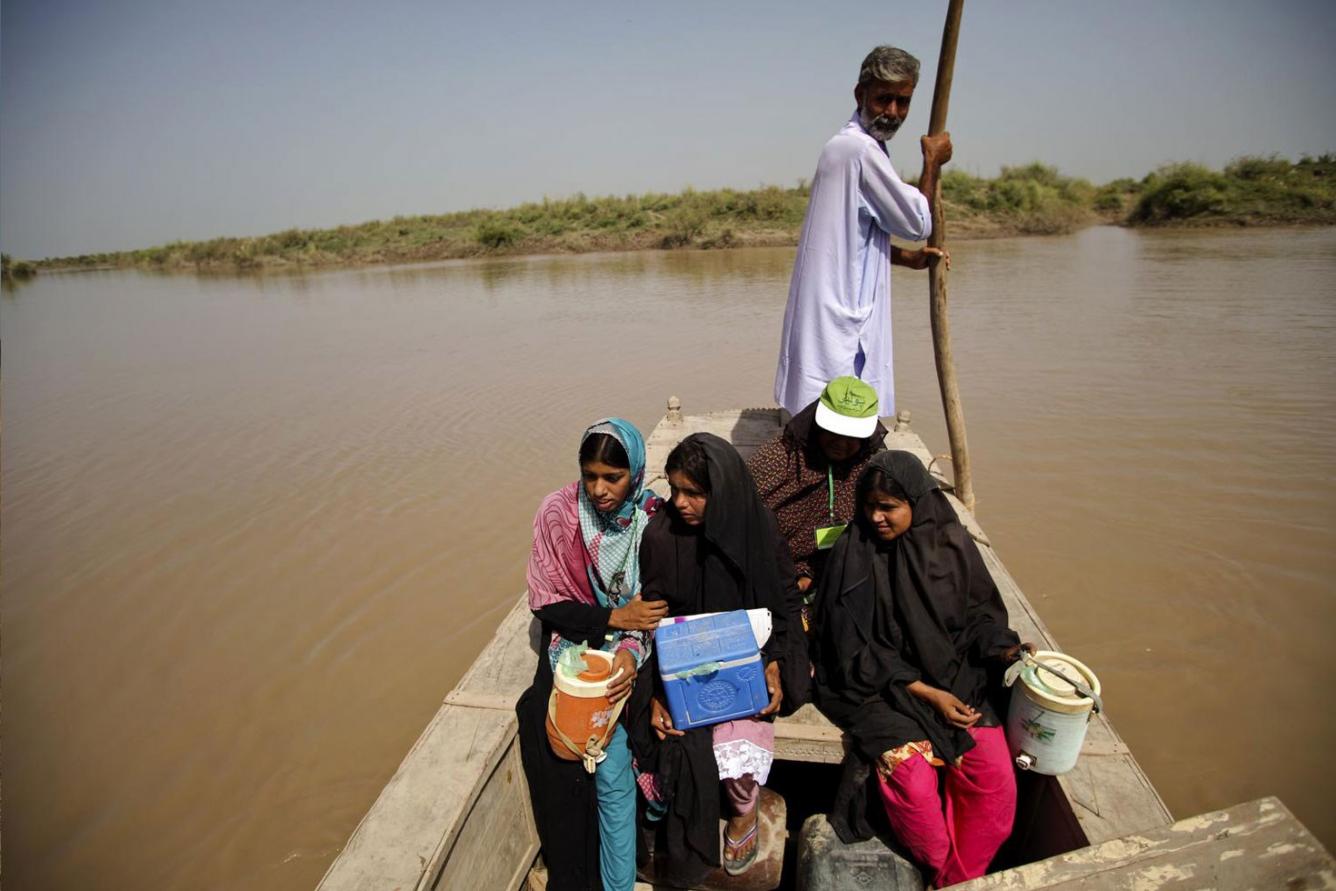 In this province of Pakistan, the only way to reach children is by crossing the Indus river. So that's exactly what this polio team does. © UNICEF/UNI144216/Zaidi
This team is one of thousands that has helped eliminate polio in 122 countries since 1988. It's an incredible achievement made possible through one of the most cost-effective ways of protecting children's lives: vaccines.
...by bicycle...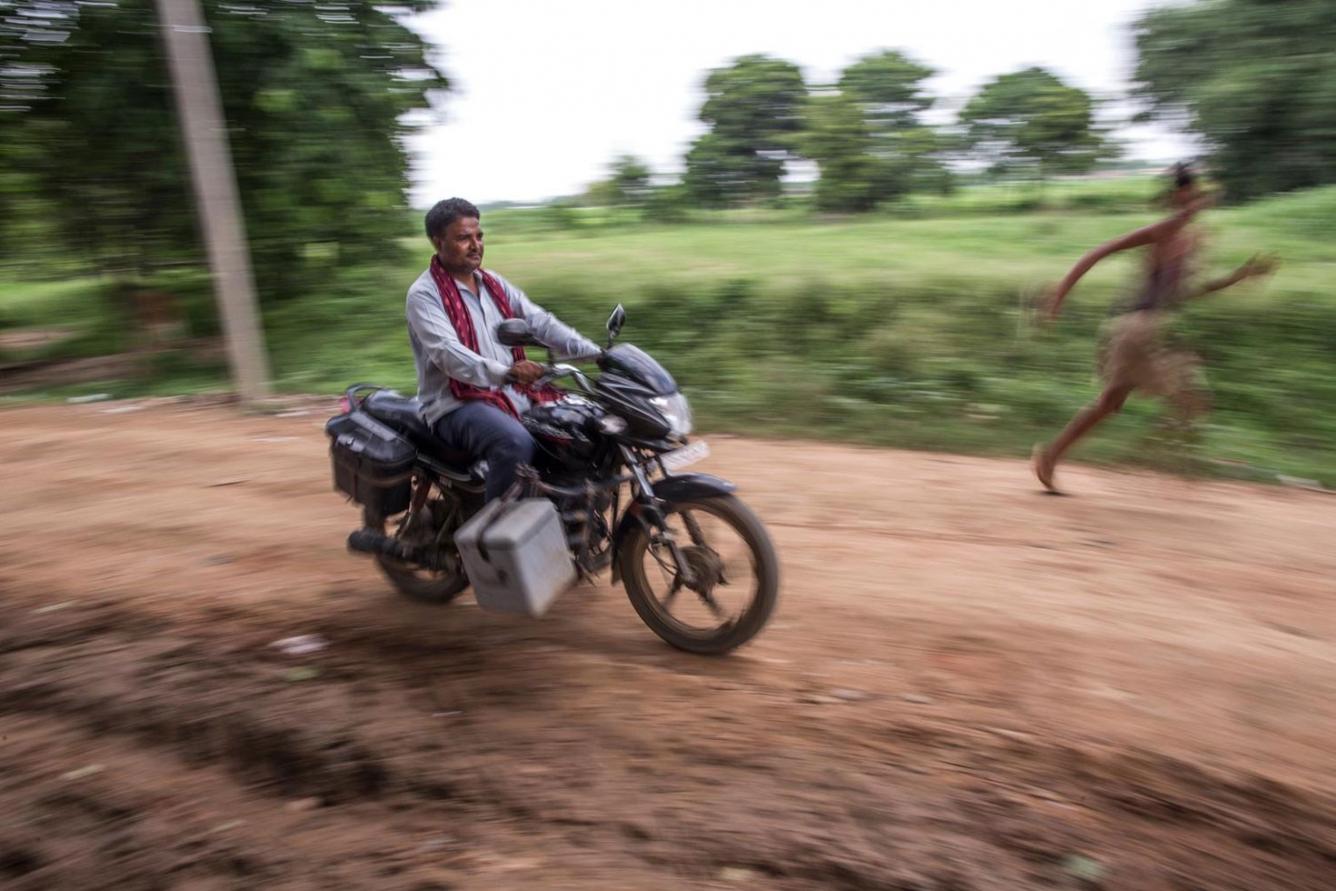 Sanjay delivers vaccines in a UNICEF-supported community programme. © UNICEF/UNI201631/Singh
More children are protected from disease than ever before but there is still much work to be done. More than a third of the children who didn't receive their full dose of the vaccine for diphtheria, tetanus and pertussis live in India, where immunization is an ongoing challenge. Community workers like Sanjay are a critical part of the solution.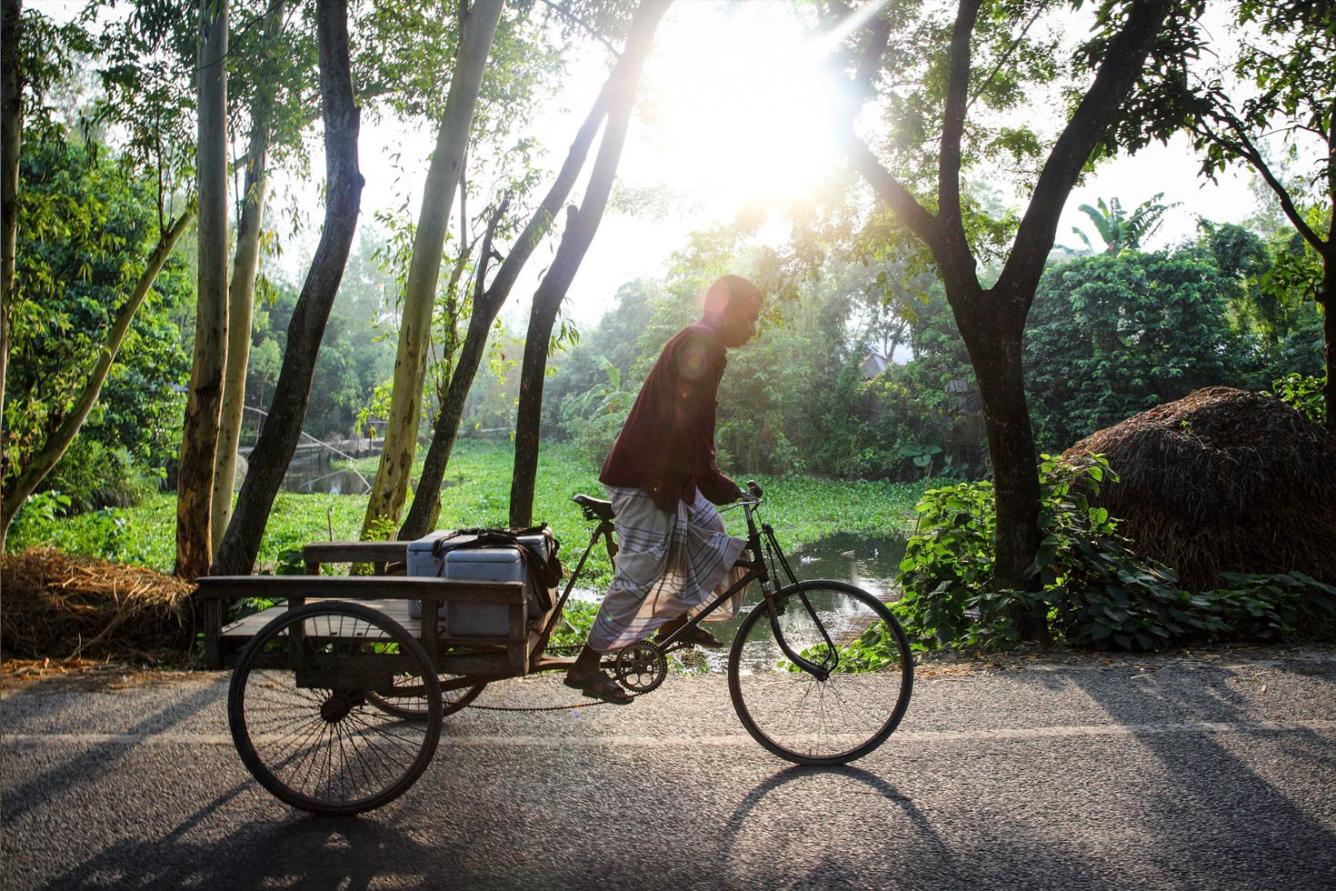 Johrul Islam, a vaccine porter, takes his job very seriously. There's a good reason: it saves children's lives. © UNICEF Bangladesh/Akash.
"My duty is very important," says Johrul, a vaccine porter in Bangladesh. "All these vaccine carriers need to be delivered properly."
...and by air.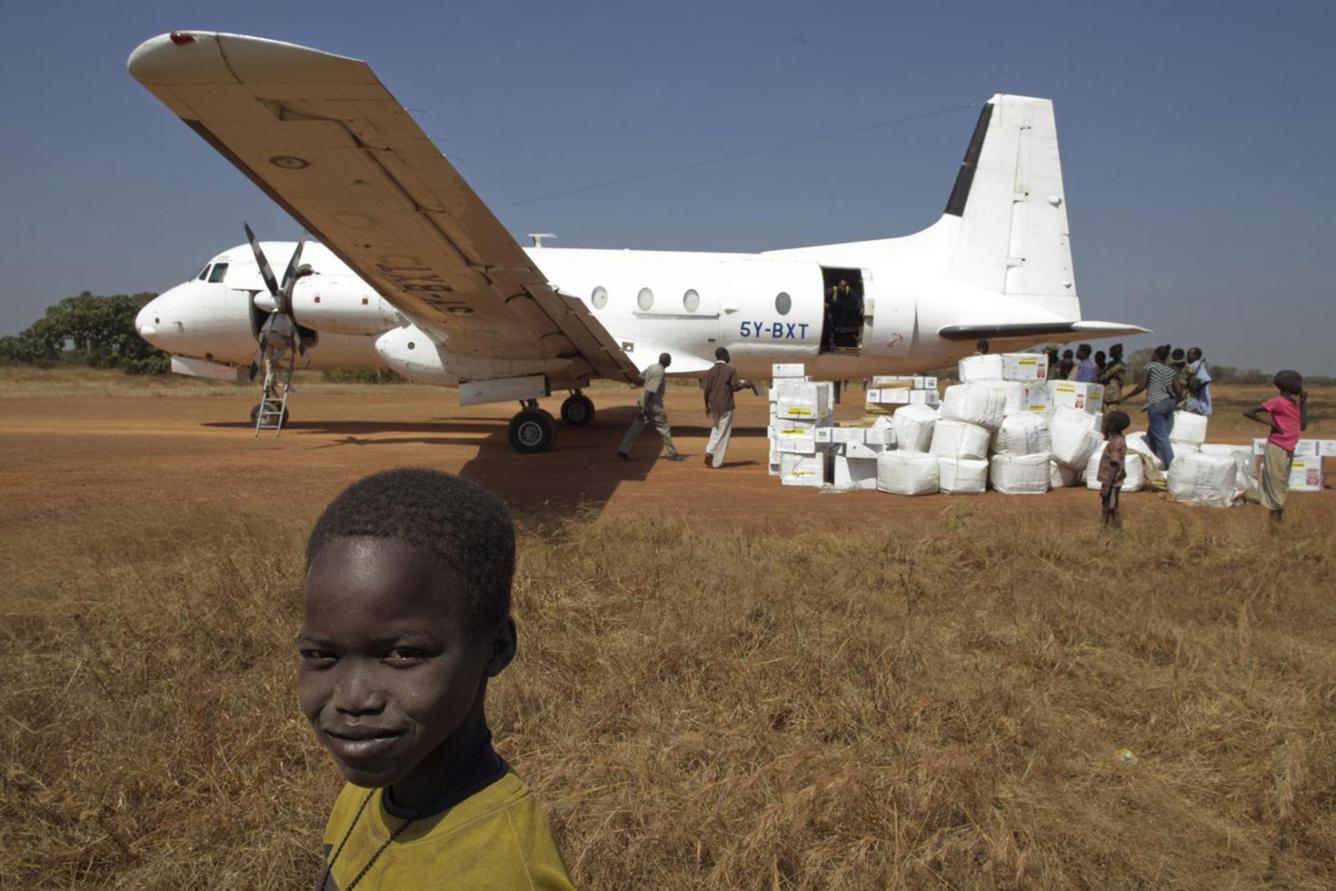 Children in northern South Sudan watch workers unload a shipment of polio vaccines. They've come a long way to reach this community. © UNICEF/UNI122541/Sokol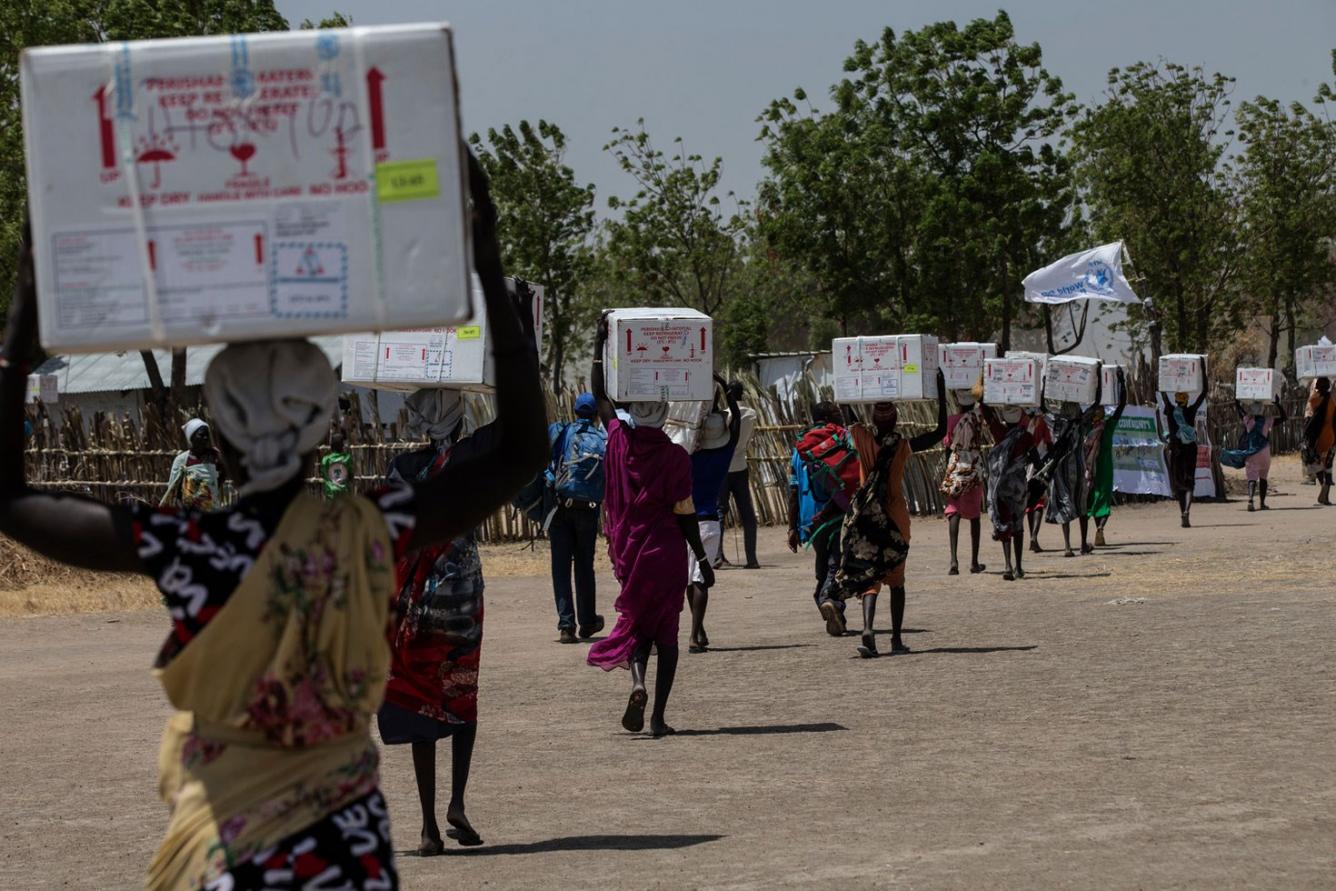 Women carry newly-arrived boxes full of life-saving vaccines in South Sudan. UNICEF and our partner agencies could only transport vaccines to this community by helicopter. © UNICEF/UN055430/Modola
Even before conflict broke out in South Sudan, the young country was one of the most difficult places in the world to deliver vaccines. Roads are unreliable and travel is dangerous. When all else fails, UNICEF helps run Rapid Response Missions. We use whatever means necessary to reach the most desperate communities in the least accessible parts of South Sudan. By foot, by boat and by air, we reach children with the essential health services they need to survive and stay safe from disease.
5. Vaccinators work on the go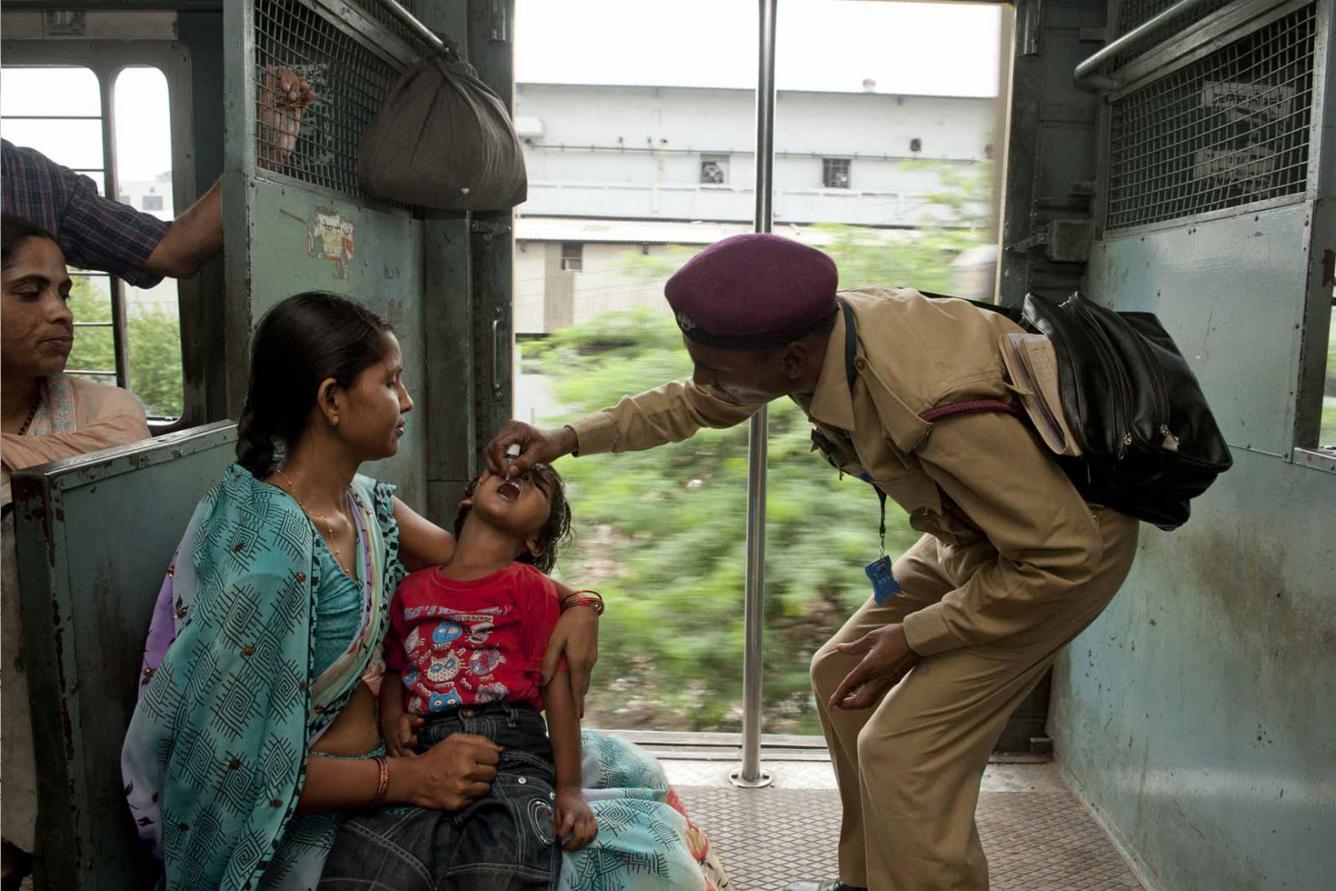 Four-year-old Aush is vaccinated against polio on a moving train in Delhi, India. Photo via GAVI on Flickr
Nearly a third of the 27 million babies born in India every year are not fully vaccinated during their critical first year of life. This leaves them vulnerable to disease and leaves health workers trying to catch up.
Help us save more children: donate 129 polio vaccines through UNICEF's Survival Gifts and reach 43 kids in need.