Having escaped persecution in Myanmar, hundreds of thousands of Rohingya refugees in Bangladesh are now at risk from the wild storms hammering the region.
Monsoon rains are threatening children's lives in makeshift shelters
This week a three-year-old boy became the first casualty of Bangladesh's monsoon season, as torrential rains caused chaos in the crowded camps of Cox's Bazar, where almost a million Rohingya have found refuge.
The young boy was crushed in his sleep, and his mother badly injured, when a mud wall collapsed onto his family's makeshift shelter. Another two people have since been killed.
They were all among the hundreds of thousands of families who had escaped murder, rape, and violence in Myanmar, seeking safety across the border in Bangladesh.
To support UNICEF Canada's life-saving work for Rohingya children, please donate today.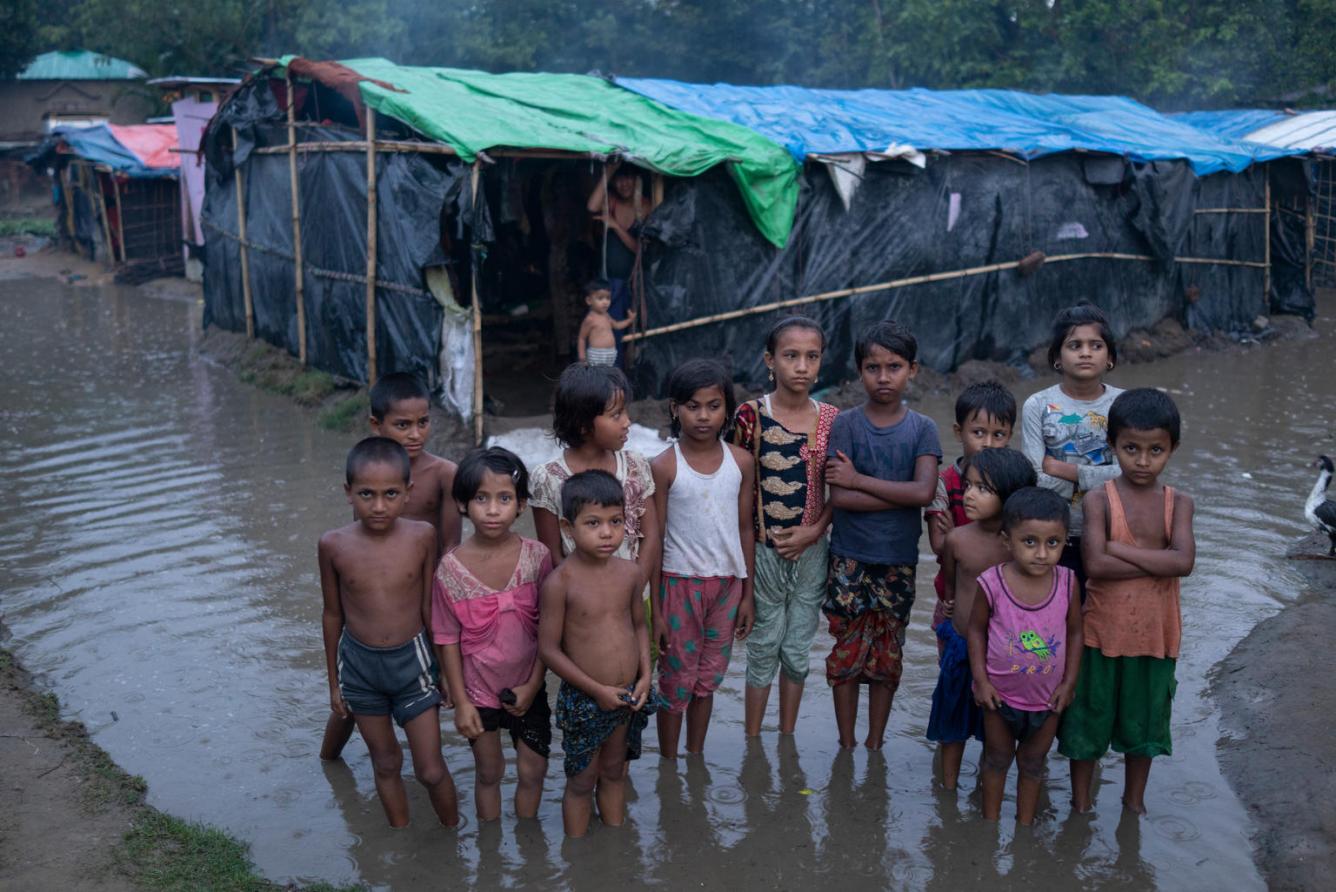 The unstable homes won't last during the monsoon season
For weeks, tens of thousands of refugee families have been preparing for the monsoons, securing their shacks, digging new latrines, carving out channels for the inevitable torrents, and relocating to higher ground.
"Lots of people moved very quickly," said Martin Worth, UNICEF's head of Water, Sanitation and Hygiene.
"Now they are living in flimsy little shacks that are clinging to hills with just blue tarpaulin to protect them from the wind and rain. The conditions are crowded. The potential for disease outbreak is really high. I'm very worried."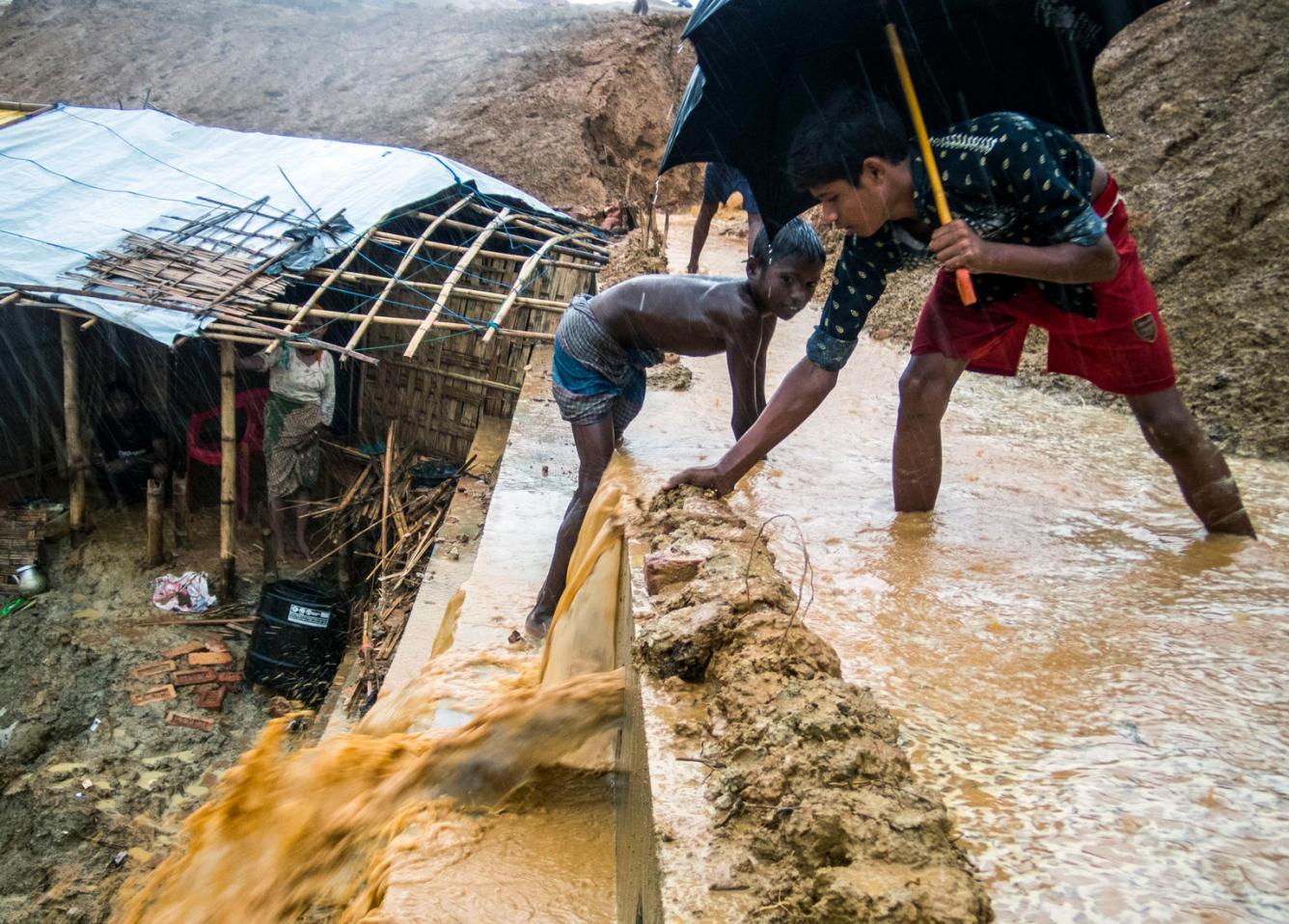 "This is going to be a challenge," he says.
"We have a refugee situation but with cyclone season coming we could also have a natural disaster on our hands. We are doing everything in our power to be prepared and able to respond."
The makeshift city stretches for kilometres.
Even those homes perched on the higher ground aren't safe, with the torrential rains regularly causing hillsides to slip away, taking homes, belongings, and people with them.
Men, women and children alike have been working relentlessly to prepare, often armed with little more than crude tools, bamboo, and tarpaulins.
Many of the Rohingya refugees have moved more than once and are weary of the process.
Already, UNICEF has assisted almost 19,000 refugees living in high-risk areas relocate to safer land, with another 18,000 to be relocated by the end of the month.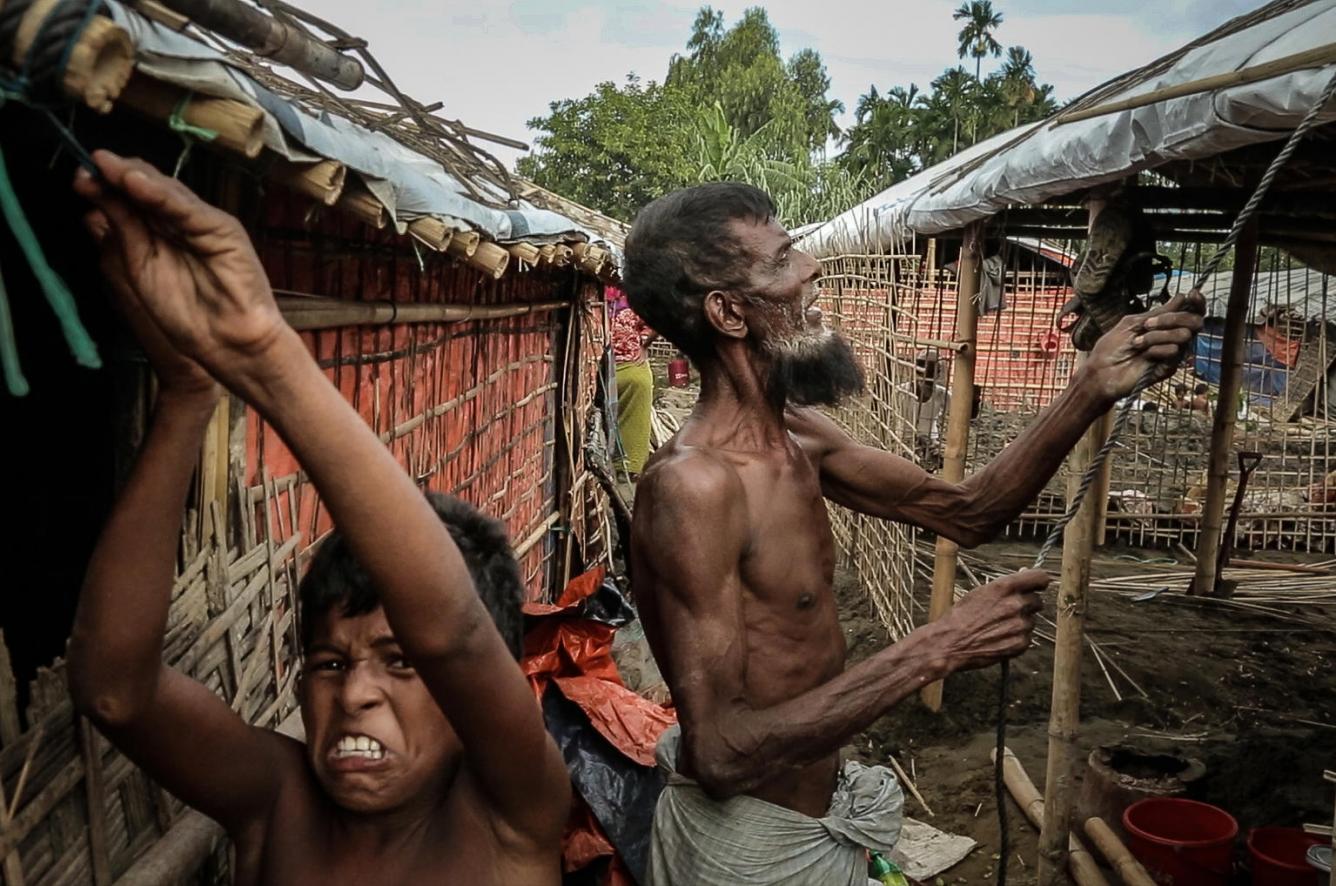 A catastrophe in the making
Since the first of the heavy downpours of monsoon season on Monday, a further 300 families have been forced to evacuate. And in the tightly packed refugee communities of Cox's Bazar, safe land is at a premium.
Even those shelters that have been strengthened are unlikely to be able to withstand high winds, and around 75% of the ramshackle bridges scattered throughout the settlements are unlikely to stand up to the constant battering of a heavy storm.
With evacuation options near non-existent, a catastrophe is likely should a tropical cyclone strike the region.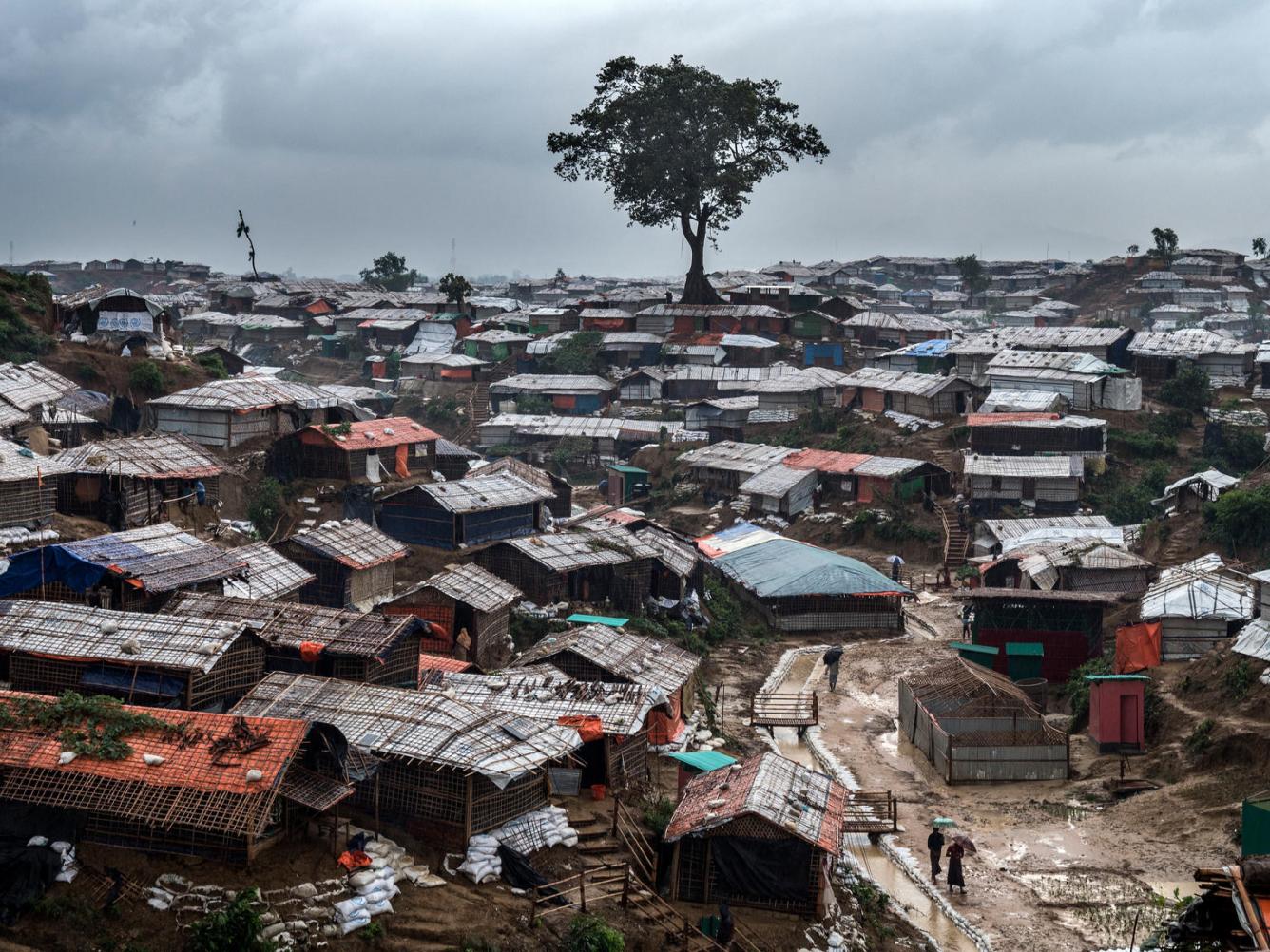 The rain also causes problems for agencies trying to deliver life-saving humanitarian aid.
The main road running through the settlements turns to mud in heavy rain, making it near impossible to deliver urgent, life-saving aid.
Patricia Mugenyi, UNICEF's Supply Logistics Specialist, says staff constantly have their eyes on the weather.
"We have a preparedness plan in place in case the roads are washed out and we have no accessibility to the camps," she said. "I also need a back-up plan if there is a landslide. Then I need to know what I will do if there is another mass movement of the refugees in search of safer places."
The season ahead looks long and grim. Monday's chaos came after 230mm of rain fell in just 24 hours, and the monsoon season still has months to run.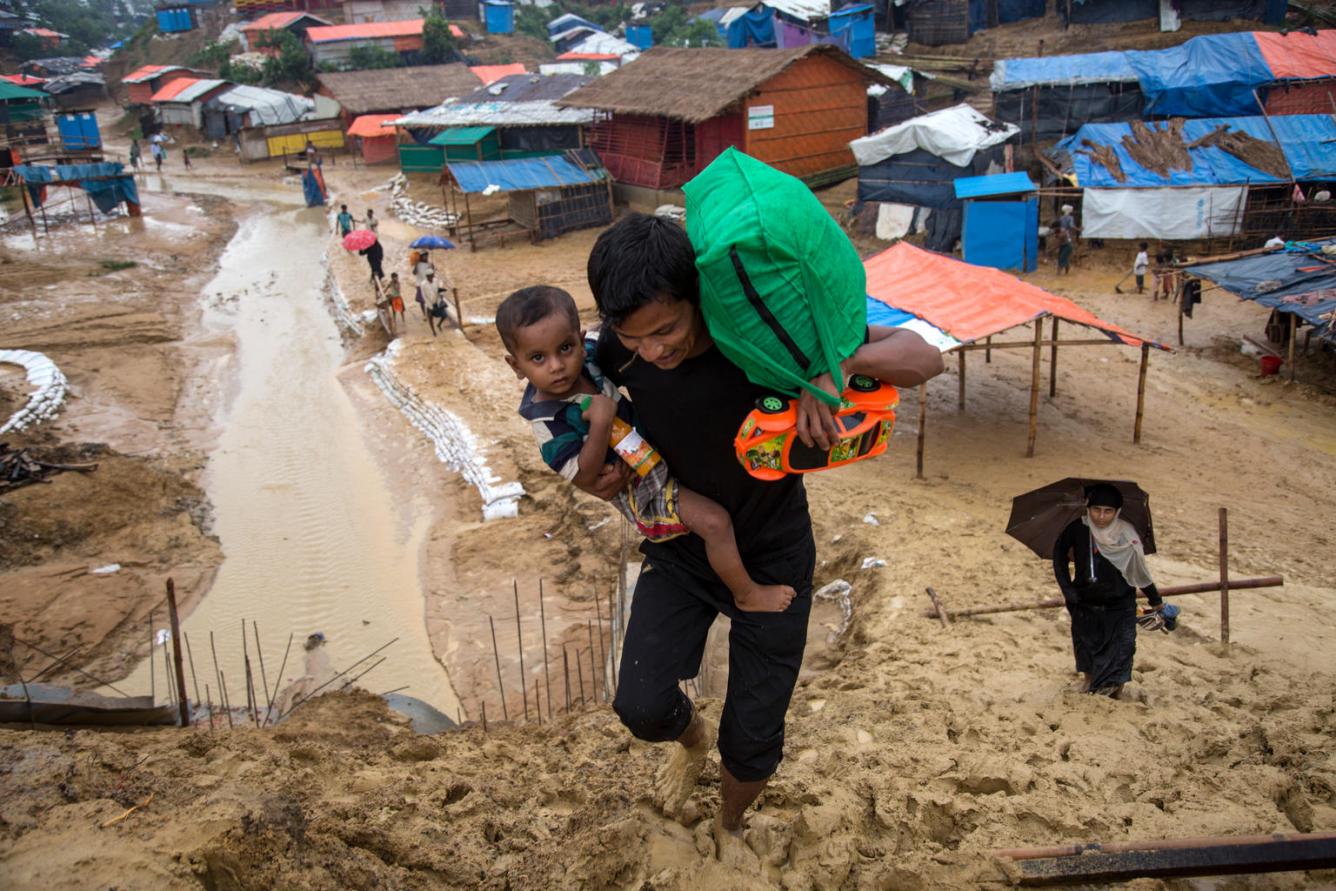 Of the one million Rohingya refugees living in Bangladesh, around half of them are children.
They have escaped persecution, but they remain in desperate need of protection.
Please help UNICEF Canada in our efforts to provide aid to Rohingya children.