Seven years ago, a young mother named Haifa and 50 members of her extended family fled escalating violence in the city of Erbin and settled on a farm in the suburbs, where they hoped they'd be safe.
"I remember gathering around a fire with the other women, making tea, when the sounds of bombing got closer," Haifa recalls. "My gut feeling told me to carry my son indoors. Just as I did, a shell hit the exact area where he was playing."
Haifa was six months pregnant at the time. Many of her relatives were killed that day. Haifa and her son, 3-year-old Anwar, were severely injured. 
Haifa and Anwar were rushed to a hospital in a nearby town, Kafar Batna. In one room, doctors were trying to save Anwar's life. He had shrapnel all over his body; his pelvis was broken and his aortic artery cut. In the other room, doctors prepared Haifa for surgery. 
"When I told the doctors I was pregnant, they assumed the fetus was dead because of all the shrapnel that hit my abdomen," Haifa recalls. "When she kicked, we all started crying."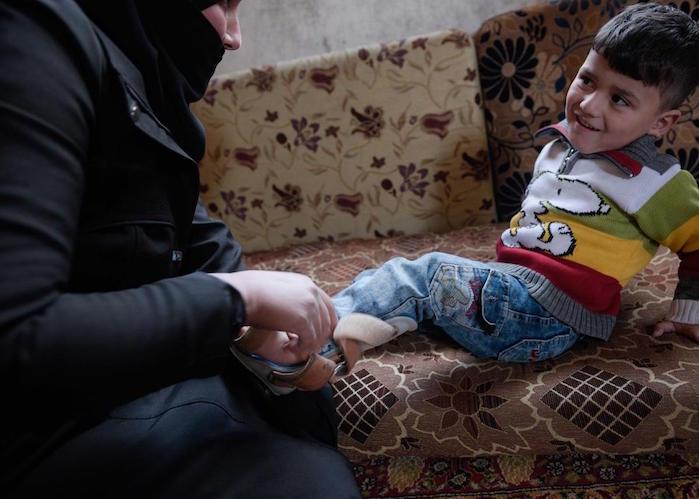 Today, 31-year-old Haifa is back in Erbin, living in a one-room structure on the rooftop of a building with her husband and three children: 9-year-old Anwar, 6-year-old Nada and 3-year-old Mohammad. 
The room they call home is very sparsely furnished, with old carpets that barely cover half of the cold cement floor. In the center of the room is a small woodburning stove, their only source of warmth during the bitter cold winter months. Every day, the children go on a scavenger hunt, looking for rags or pieces of plastic they can burn for warmth, despite the resulting poisonous fumes.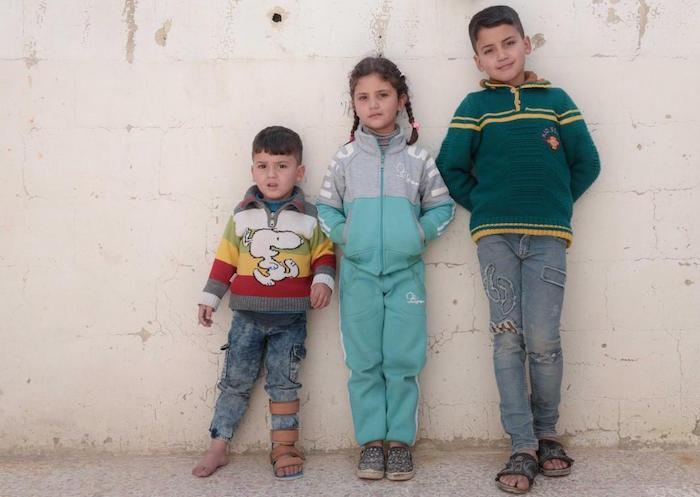 For many years after the bombing attack, Haifa and her family continued to live under siege in Eastern Ghouta. "I will never forget the days my children would ask me for food while I had absolutely nothing to give them," she recalls. Sometimes, she cooked grass as a meal for her family.
"For years, we did not know the feeling of being full; we ate the bare minimum to survive."
Haifa's children also bear the brunt of a war not of their own making. A lack of proper nutrients stunted Nada's growth. A shell hit the family's house when Mohammad was only 6 months old, leaving him with brain damage and partially paralyzing the left side of his body.
Despite everything she has been through, Haifa smiles hopefully and continues to care for her children, hoping to help them make a better future for themselves. "I wake up every morning thankful to have survived everything I've been through," she says. "I believe that tomorrow will be better."
Last winter, UNICEF supported more than 4,800 children in Syria, including Haifa's, with cash assistance meant to help families provide their children with warm winter clothes and other necessities. Help UNICEF be there for vulnerable children around the world. Your support is urgently needed.