Learn more about UNICEF's work under the topic "Boko Haram".
Chibok Girls: Bring Back Their Childhood
In 2014, the world witnessed the abduction of more than 276 school girls taken from their school in the town of Chibok, in northeastern Nigeria, triggering a massive solidarity movement on social media with celebrities calling on the governments of the world to act. We wanted to bring them back, to live their childhood as any child - any girl - should be entitled to. Yet, more than five years later, more than 100 of the "Chibok girls" are still missing. Worse, 110 more girls were abducted, and five lost their lives, in February 2018 in Dapchi, northeast Nigeria.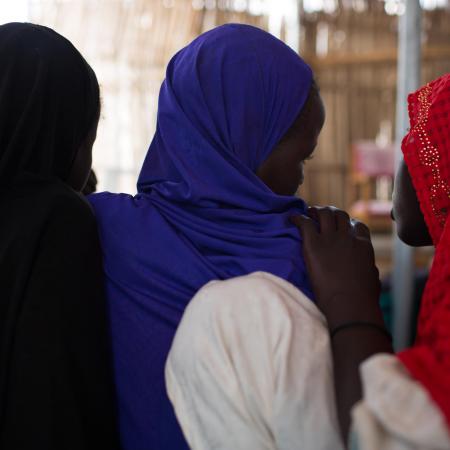 ---
Education under attack in Borno, Nigeria
The new school year in northeast Nigeria is bittersweet. Education has been one of the biggest causalities of the Boko Haram conflict, with over 3 million children now in need of emergency education support so that they can get back to school and get a decent education.
---