Learn more about UNICEF's work under the topic "Child Marriage".
Five brave girls say NO to marriage
Ayate, Ashe, Biftu, Anifa, and Asiya all said 'no!' to marriage. Each girl knew her rights and was brave enough to exercise them. And all of them plan to inspire others to do the same in the hope of stopping the harmful practice of men marrying young girls in their community.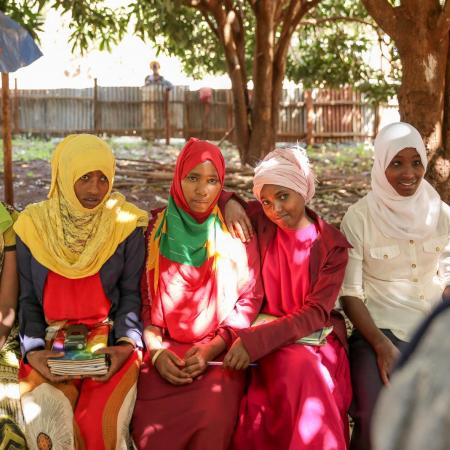 ---
Nurturing Girls' School Clubs to End Child Marriage in Ethiopia
Child marriage often perpetuates an intergenerational cycle of poverty. When girls get married at early age, their prospects for a healthy and successful life will be at stake. Evidence shows that girls who marry early are less likely to finish school and more likely to be victims of domestic violence and abuse.
---