Ayate, Ashe, Biftu, Anifa, and Asiya all said no to marriage. Each girl knew her rights and was brave enough to exercise them. And all of them hope to inspire others to do the same, to stop the harmful practice of men marrying young girls in their community.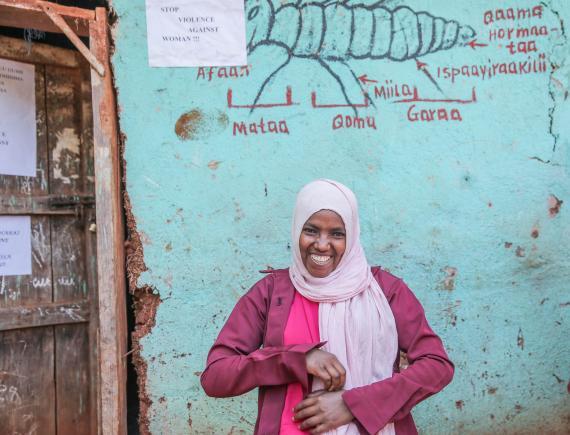 Last year, 14-year-old Anifa came home one evening to find people she didn't know talking to her parents. Among them was a man in his twenties. Her parents called her in to talk. She was confused but approached her parents and the strangers. "Anifa, we have plans to sell you," they said. "Sell me?" Anifa was shocked. She didn't know how to react. Enraged, she yelled, "Sell yourself!" and ran out of the house to the one place she knew she could get help - her school.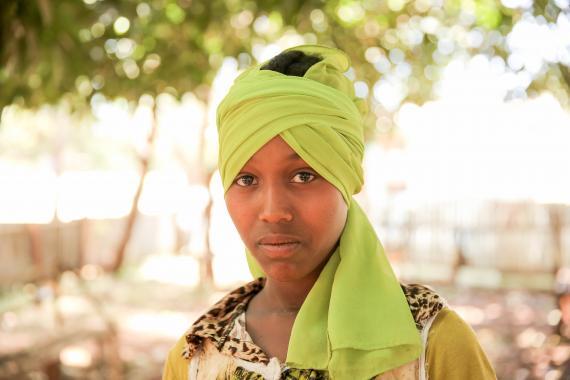 Things were a little different for 14-year-old Biftu. She thought she had fallen in love with a young man from her village and believed marriage was the only way they could be together. They originally met at her parent's video-screening home business, where the young man was working. After a few months of marriage, Biftu quickly realized the relationship was impeding her plans as her husband – who was initially supportive of her education – had changed his mind about her attending school. With the support of her school and parents, she pressed for divorce and they were officially separated in September 2018 – just in time for the new school year.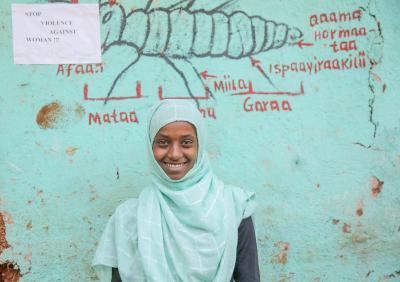 For 14-year-old Ayate, education was important, and she knew that marriage would bring it to an end. When her parents told her about the marriage they were arranging for her, she convinced them to not proceed with the arrangement. After talking with her parents, Ayate wasn't pressured anymore and was able to continue her education – showing that there are families willing to listen to their daughters' reasons for not marrying young.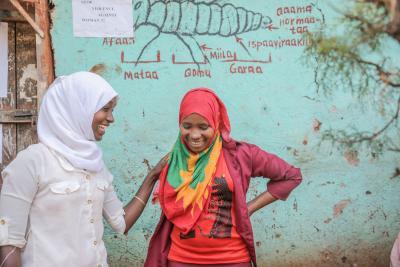 But families aren't always supportive, as 14-year-old Ashe (right) found out when she was pressured to marry by her older brother. When Ashe heard about the arrangement, she refused to be married, which led to contentions and arguments in the family. The next day Ashe went to her school to seek help and the school summoned her brother to discuss the situation and explain Ashe's rights. In the end, Ashe was supported by her school and the marriage was stopped.
Ashe had first sought help from 17-year-old Asiya (pictured on the left), who uses her story to inspire other girls. Asiya was forced into marriage at age 14 and forced to abandon her education. As culturally expected of married women, her life became an unending amount of chores; fetching water, cooking, cleaning, and collecting firewood, among others. Before long, she realized that education was her ticket to a new life. Since her husband would hear none of it, she decided to divorce him. After two years of married life, Asiya returned to school in 2018. She was elected by her peers to lead the school's gender club, where she regularly inspires its 290 members.
School Gender Clubs
How did these five girls come to know their rights and feel emboldened to stand up for themselves, especially in a region where as many as 48 per cent of girls are married as children? One answer can be found in schools. All the girls attend Shawe Primary School in Harana Buluk Woreda in Oromia Region, and all are active members of the school's gender club.
Gender clubs are mandated by the Government and established to empower girls and boys with life skills and support their enrolment in school. They offer extra-curricular activities such as life skills education, menstrual support for girls, and group discussions on how to prevent and respond to gender-based violence and child marriage. Members also undertake back-to-school campaigns aimed at out-of-school children.
Each club has a teacher coordinator, and for Shawe Primary School, it is Ms. Sitina Harun, a 24-year-old who is considered a role model. Ms. Harun has never been married and has a full-time professional job, which is rare in the community where most women are married.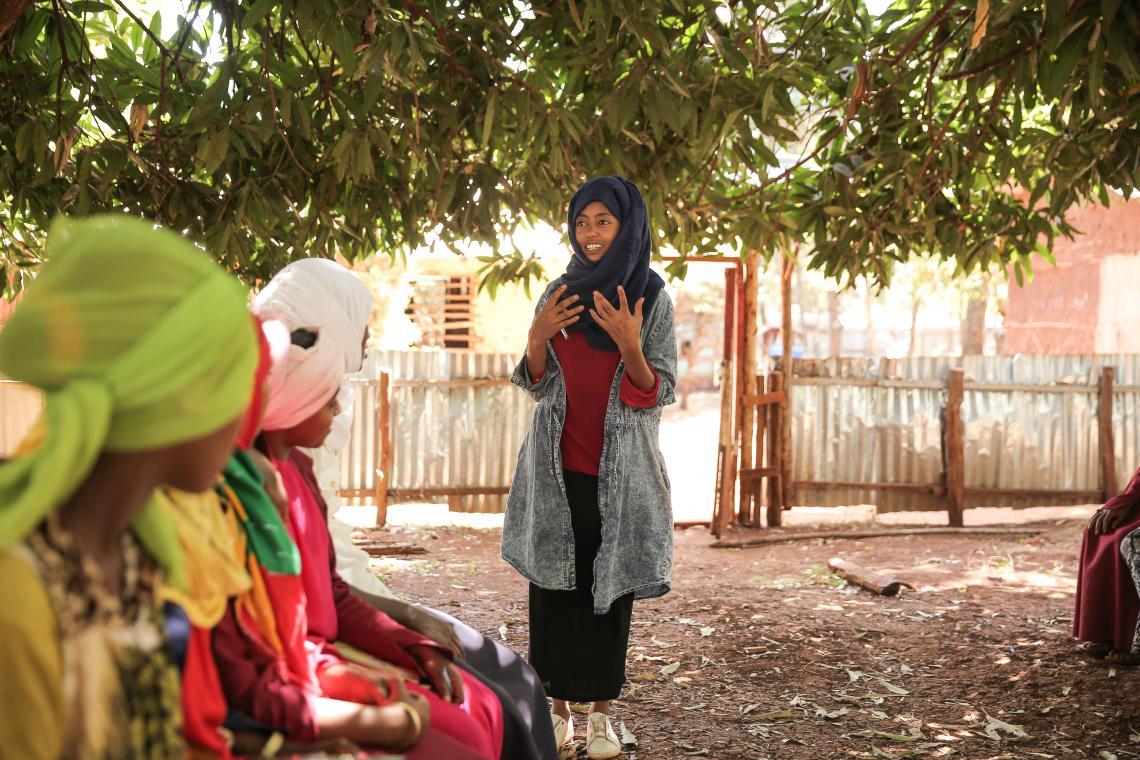 In December 2016, Ms. Harun participated in a training organized by UNICEF on how to prevent harmful practices like child marriage and gender-based violence through in-school and out-of-school platforms. She took what she learned from the training to develop a detailed schedule for gender clubs, added additional content and activities for club meetings, and ensured all girls had the help they required should they be forced into marriage.
Local Government Involvement
School-level efforts would not be possible if it weren't for the involvement of the local institutions of government, such as the police, justice, and education departments, and the Bureau of Women, Children and Youth (BoWCY). Representatives from these institutions also participated in the same training with Ms. Harun where they learned about preventing, responding and working together to end harmful practices. Their roles were clearly explained. The justice department and police get involved when a case requires legal action. BoWCY helps to organize local fundraisers for the poorest families to receive some economic support towards school requirements like scholastic materials, uniforms, and food. The Government understands that when children are in school, they have access to strong platforms like gender clubs that teach them about their rights and how they can access help.
Another important part of government work is ensuring that children are registered at birth. Without a birth certificate or any kind of birth registration, it is easy to claim a girl is older than she really is and therefore eligible to enter into marriage. Birth registration is important because it helps children access services and protects them from rights violations – like child marriage. It will allow the government to know how many children are born and where so that they can effectively plan for services, such as immunization delivery.
This is why UNICEF Canada is funding a project in Ethiopia to increase the number of children registered at birth by:
Building technical and institutional capacity of government institutions to effectively lead and coordinate the implementation of vital events registration interventions.
Developing and deliver a communications strategy to increase public awareness on the importance of birth registration and to increase demand for birth registration services.
Improving the inter-operability and coordination of the civil registration and vital statistics and information management systems to enhance the coverage and quality of registration services.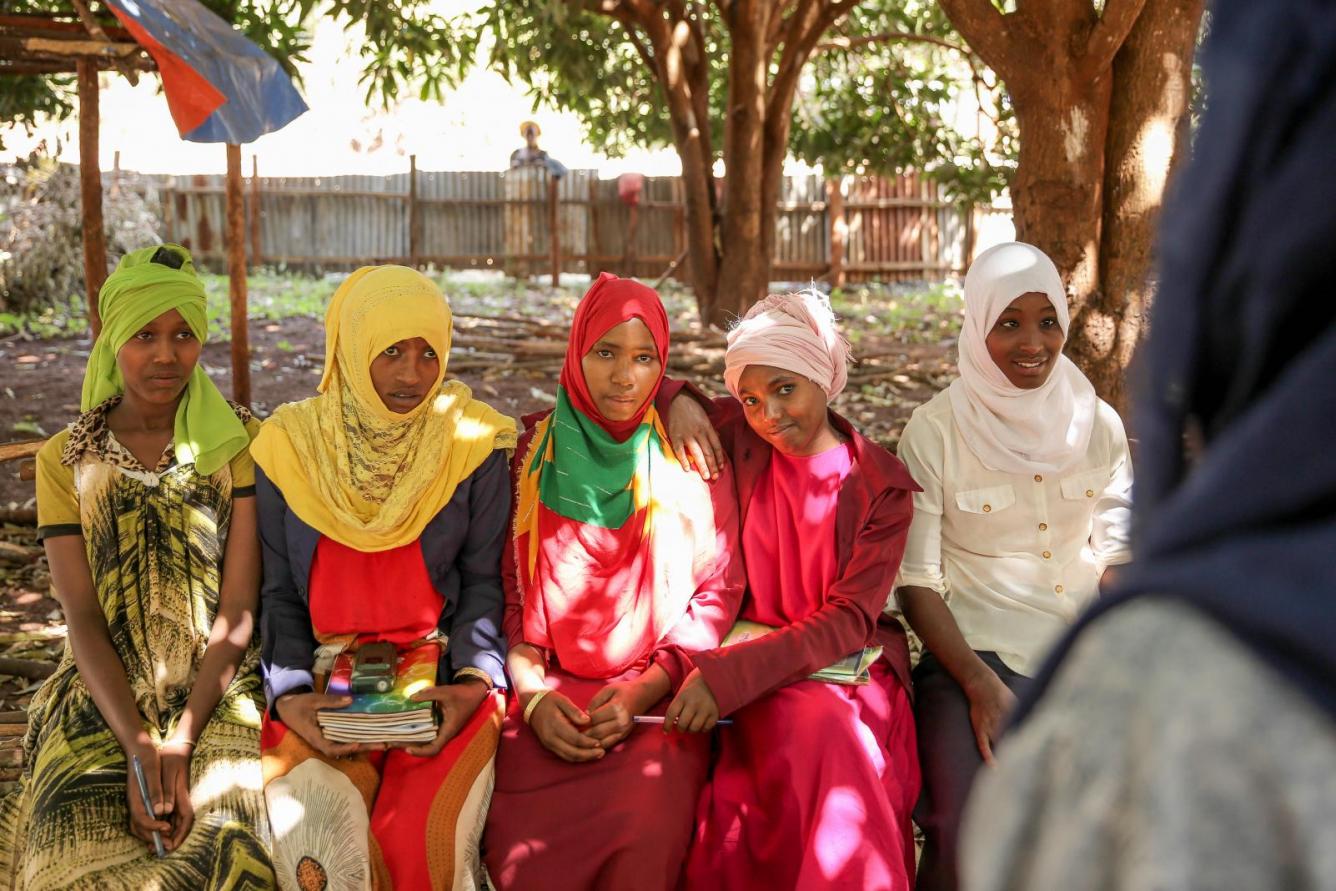 A New Generation of Empowered Girls
If it wasn't for the support of the gender club, the leadership of Ms. Harun, and assistance provided by the local government and UNICEF, all five girls would most likely be married and out of school, thus continuing the cycle of suppression that child marriage causes to girls' education and their potential to contribute to their country's development.
But just as Ms. Harun inspires the girls, the girls hope to inspire others so that they can stop the cycle of child marriage.
More girls like Ayate will learn how to talk to their families, explain their rights, and gain their families' support to continue their education. As Ayate puts it, they will learn "the drawbacks of child marriage and how to communicate 'my refusal' to my family when they want to marry me off."
More girls, like Biftu, will realize that for children of her age, "love and education is not possible," as she explained.
More girls, like Asiya, will realize that their past can change. There is help; they just need to learn how to access it. They can do a u-turn and re-start school, help girls like Ashe stop their arranged marriages, be a role-model for out-of-school girls who can learn that coming back is an option, and even be elected as the chair of the gender club. They can eventually, as Asiya hopes, "become a university professor so I can teach and help girls every day."
More girls will learn what it means to be empowered. They will learn how to be strong, like Anife, who knows there is no price that will stop her from her education. She is not for sale. None of the girls are.