"Our village was so tiny, so far away and so unimportant that we thought the war would never reach us." Hassan gave a sad shrug. "We were wrong."
I was sitting with UNICEF colleagues in Hassan's home outside Amman, Jordan. It's a large tent – thick plastic over a metal frame on the outside, beautiful brocade cloth for the inside walls and strong mesh in between. 
"Once we put up the mesh, scorpions and bugs stopped coming to bother us."
He returned to his story. "I was the village elder. The fighters came and told me I had to choose sides. I didn't want to fight, no one in our village did. But they said we must. So we decided to leave. It was November 14, 2012. The date is etched in his mind. And then our village, our home, was destroyed."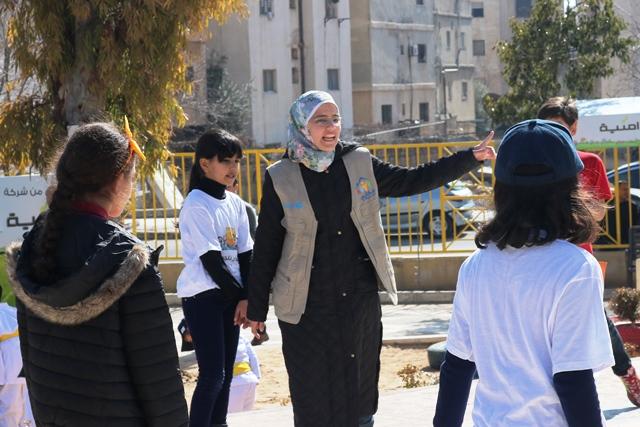 They were farmers so when they arrived in Jordan they sought out farm work. Since then, they have become nomads, moving around the country to harvest different crops.
"These are some of the hardest children to reach," said Hamid, the outreach worker at this tent settlement. "So we have started mobile Makani centres, holistic service centres that provide children and youth with education, life-skills training and essential services that can move with them.
Like Hassan's tent, the Makani centre tent has beautiful brocade cloth walls and, like the centre in town, it is filled with children eager to share. A group of girls tried to teach me the Arabic alphabet – I was not a good learner. I asked them what they remember of Syria, and the replies came tumbling out: "I rode my bicycle!" "I had a white dress!"  "A little blow-up paddling pool!" "Our farm!".
One of the girls stopped me cold when she said, "My grandfather is still in Syria, but we talk on WhatsApp." I told her: "I'm a grandfather and my granddaughter lives far away from me, so I know how much your grandfather loves getting your news." I could identify up to a point, but I don't live in a war zone.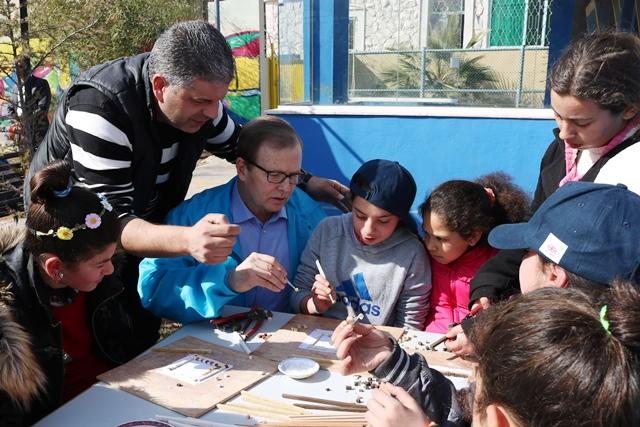 One of the biggest roadblocks to reaching these children is poverty. After more than six years of conflict, countless families have used up all their savings and are in debt. To have enough to live on, many families need their children to work. It's often easier for young teenagers to find employment.
We've also seen early child marriage rates skyrocket. According to UNICEF's 2016 State of the World's Children Report (page 152), child marriage is four times more prevalent than it was in Syria before the war. Parents with many mouths to feed sometimes marry off their teenage daughters in the hopes that they will have better lives and so they will have one less mouth to feed. I can't imagine how hard a decision that is.
Many Syrian parents understand the importance of school – but they need to eat. They need to survive. How do you choose between feeding your family now and going hungry to invest in your children's future?
With poverty causing such immense problems, UNICEF is running a Cash Grant program to help more than 55,000 children go to school. Parents get about $35 a month from special ATMs equipped with iris scans to avoid theft. This money makes a huge difference – some of the poorest children are finally getting a chance at an education.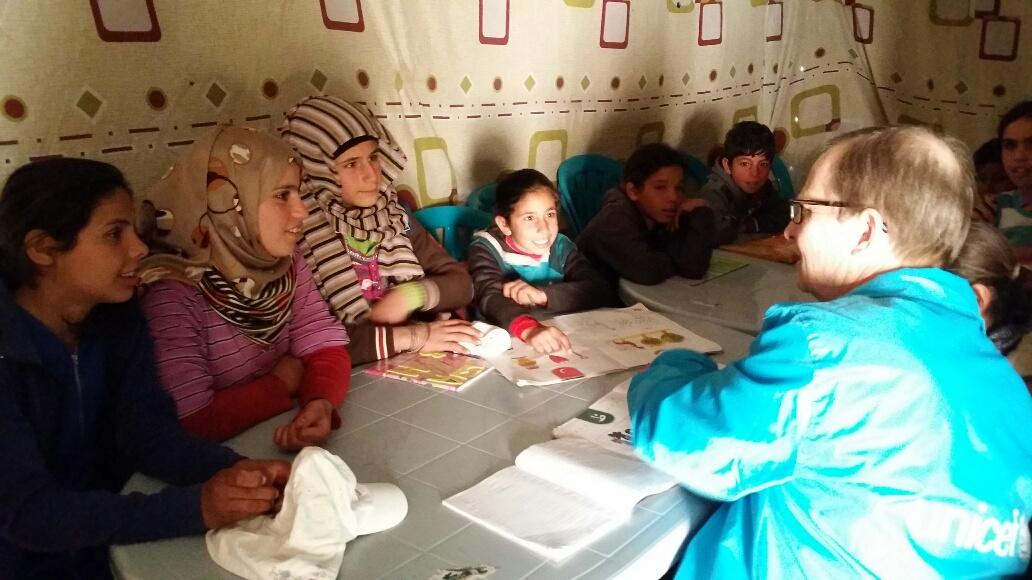 Back in Hassan's tent, I asked when they thought they could go home. "This year," said Hassan. "There's a peace conference on now." Fatima, his wife, pouring out the sweet tea, was not optimistic.  "There are too many fighters still. They want to fight. All I want is peace so we can go home."
There is a word in Portuguese we don't have in English: Saudade. It means an overwhelming longing, a sad and wistful nostalgia and a melancholy for what has been lost. That is what I feel from the adults here. They are doing everything they can to build a future for their children, to keep their heads above water and go forward. I am so glad that we are able to help their children, help them find a glimmer of hope. They continue to wait for peace to come – so that they can return home.
David Morley is President and CEO of UNICEF Canada. He recently accompanied Canada's Minister for International Development, the Honourable Marie-Claude Bibeau, to Jordan to witness UNICEF's programming with Syrian refugee children, supported by the Government of Canada's Syria Emergency Relief Fund. UNICEF Canada thanks the Government of Canada for its generous support.