Maude Audet is a singer-songwriter from Quebec who is crisscrossing the province to share her music and talent with audiences. Maude has released two albums, Nous sommes le feu (We are Fire) and Comme une odeur de déclin (Like the Scent of Decline), which was produced by Ariane Moffatt, and been the opening act for renowned artists, such as Les sœurs Boulay, Fred Fortin and Saratoga.
Through her poetic, catchy and sensitive compositions, Maude awakens the senses and opens minds, and is quickly making her mark on the music scene. Maude is also a dedicated supporter of UNICEF Canada and we had the opportunity to sit down with her, to learn more about her music and why UNICEF is so important to her.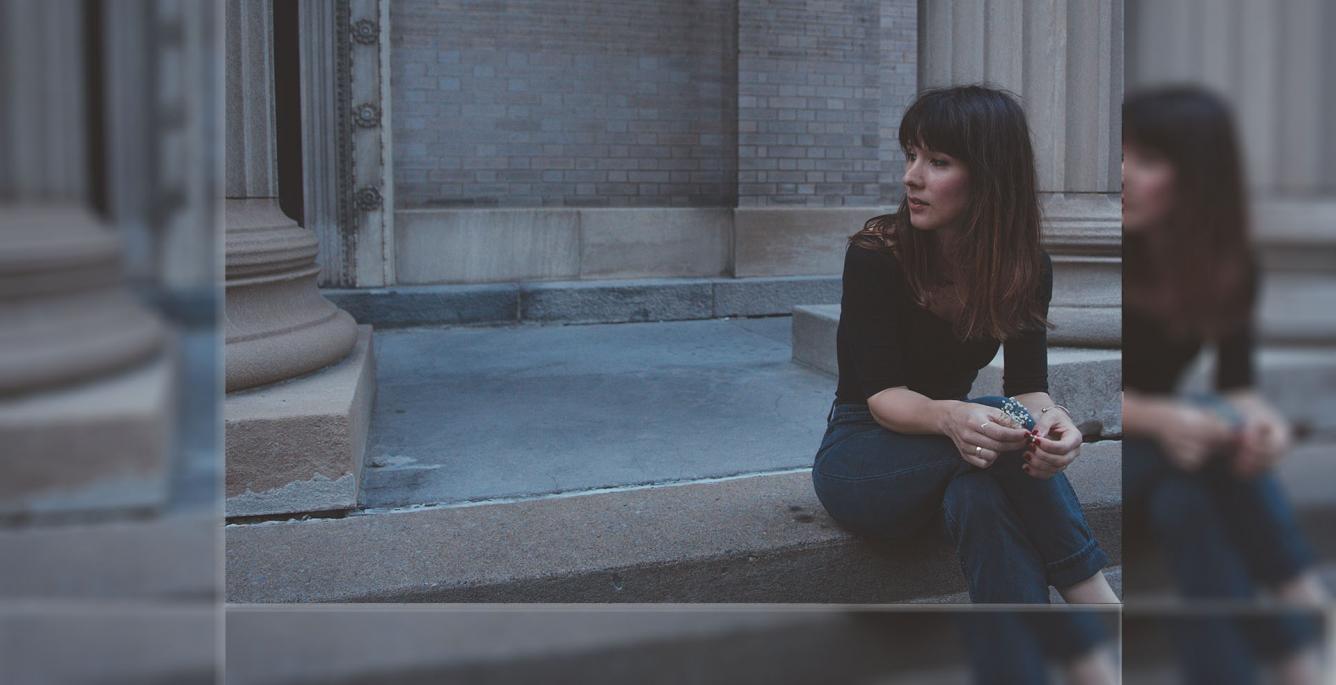 Maude, you generously give a portion of the profits from your shows to UNICEF. What inspired you to act for vulnerable children in the world?
Over the last two years, I've had the pleasure of touring as the opening act for the duo Saratoga, artists and friends that I greatly admire. They are also spokespeople for a non-profit organization and, in addition to explaining to their audience why they support that cause, they also give a donation for each album sold. I found their initiative truly inspiring because it raises awareness on an issue that otherwise people would not have necessarily paid attention to. As artists, we have a platform, and no matter the size of the audience, it's worth conveying to them positive and constructive messages. So I had the urge to follow in the footsteps of my friends and do the same. But I felt It was important to have my own cause to support and naturally I chose UNICEF.
Why did you choose UNICEF?
I am very sensitive to the sometimes difficult and tragic plight of children in the world. It affects me profoundly, but I often feel powerless when faced by this situation. I am the mother of two boys, and family is what is most precious in my life. It is unthinkable to me to imagine that I couldn't protect my sons or provide for their needs. Just to think about it, terrifies me. When I look at what is happening in other parts of the world, I can see how privileged we are, and it makes me to want to do more.
All children deserve to eat, sleep, be taken care of and go to school every day. In the last few years, conflict in countries like Syria and Yemen has had ravaging effects, as much in terms of spilled blood as by famine. Sadly, the space reserved for these stories in the news remains minimal, despite their gravity. We are often very poorly informed. That is why I believe we need to talk more about these issues, so that we can take action together by giving what we can, but also by encouraging our governments to do more to save lives.
The song Mirage, from your second album, tackles the theme of migration and refugees. Can you tell us more about this song and what inspired you to write it?
For me, people who have to flee their country with nothing and in extremely perilous conditions, are leaving because they have no other choice. It saddens me to see that we can feel threatened by the arrival of humans and the fear that it rouses in some people. Especially, since other than Indigenous communities, all of our families migrated here at one time or another…
However, when I look around me and see how my children are evolving at school, I feel more optimistic. It is beautiful to see how they integrate between each other, precisely because they do not make a big deal over their differences, their origins, the colour of their skin. I think we have a lot to learn from them and I am sure that they will help us to be better in the future!
As a whole, it is all of those things that inspired the song - my incomprehension in the face of certain reactions, our blunders, but also the hope that it will get better tomorrow.
Can you describe your creative process? How does a song come to life for you?
For me, creating a song is very instinctive. It starts with a vague idea and a short piece of melody. I build around that while fleshing out my words to make my ideas more precise. Going forward, I gently weave together the music and sketch out the arrangements. I always work to create a synergy between the topic and the spirit of the song so that it can transport listeners elsewhere, tell them a story.
Sometimes, it doesn't work, but when it does, it's magic and what ensues, is great teamwork!
Do you believe that artists have a responsibility to raise awareness amongst their fans on world issues considering the platform they have?
I wouldn't want to speak for others because it's personal, but I admire artists who dare to take a stand on importants issues. For my part, I try to do it as naturally as possible, in my own words and with sincerity. I don't want to lecture people, rather I want to attempt to improve myself with them, one action at a time. There are so many urgent causes, it's definitely worth a try!
If you had one wish for the world's children, and our global community, what would it be?
I know my wish is utopian, but I would like for all wars to end, that all humans be equal and that children be able to live without worry.
To learn more about Maude, and for upcoming tour dates, visit her website at maudeaudet.com.